This article is work in progress. Last update: August 2023.
Beyond the vibrant streets of Amsterdam and the iconic windmills of Kinderdijk lies a treasure trove waiting to be discovered. Join me in an expedition through the picturesque landscapes, rich cultural heritage, and the diversity of the Dutch provinces! From the green meadows of Friesland to the historic cobblestone streets of Utrecht, each Dutch province has a unique charm and captivating stories.
In 2022, I started a project called "Discover the Netherlands, Province by Province". Because there are 12 Dutch provinces, the plan was to discover a province each month. To travel to at least four places in that province and tell their stories, through words and images. Personal circumstances forced me to stop the project after only five provinces, but what a journey it was! The more I read about each Dutch province, the more I understood this country and its history. I visited well-known cities and well-hidden villages; I learned that there are way too many castles in the Netherlands to be able to visit all of them, and I've met cool people. I travelled by train, bus and boat, in all kinds of weather, and I discovered how ambitious my plan was while doing it. This would have required full-time dedication, which wasn't possible. But I did my best.
I'm determined to finish what I started and document all the 12 provinces in time. This article will be a collection of all the articles I'm going to write as part of the project. Enjoy!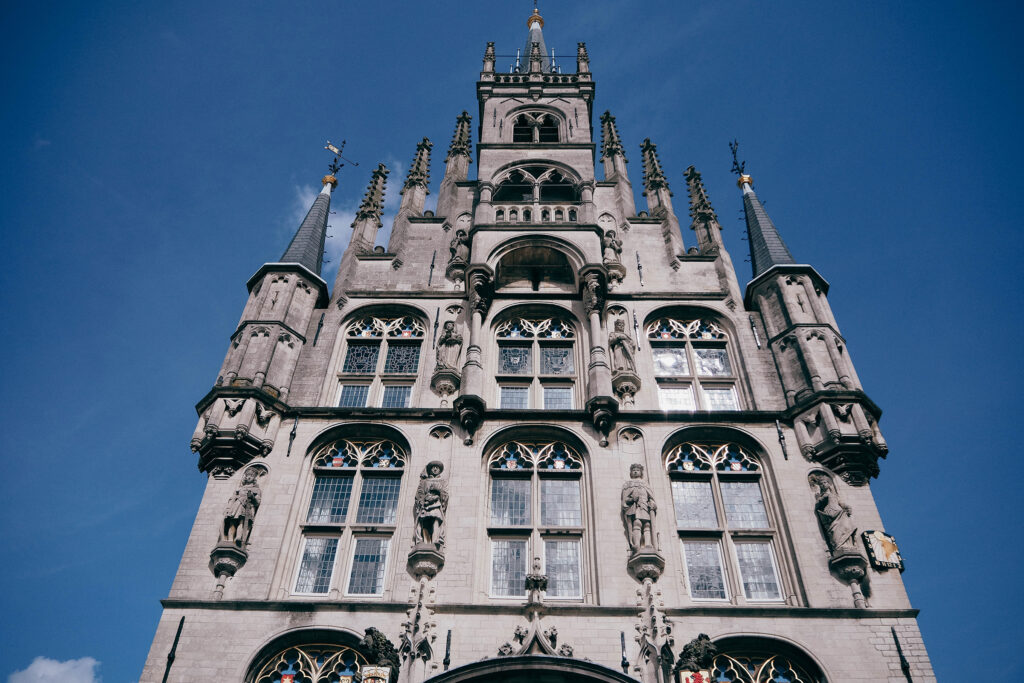 1. North Holland (Noord Holland)
About North Holland – history, attractions, nature – know before you go
Visiting Medemblik, a Charming Town on IJsselmeer
Medemblik Marina: a Photo Essay
Discover Noord-Holland: a Visit to Den Helder
Charming Dutch villages: Volendam
Discover the Netherlands: Schagen – the Market City
Bergen: a Beautiful Small Town in Noord-Holland
Dutch Gems: Medemblik, Radboud Castle and Harbours – Video
2. Utrecht
About Utrecht: history, attractions, nature – know before you go
Cultural Amersfoort: Museum Flehite
Visit a Fairy-Tale Castle: Kasteel de Haar
Things to Do in Utrecht: a Complete Guide to Discovering the City and Its Surroundings
Exploring Woerden: A Journey through the Charming Heart of Holland
The Most Beautiful Village in Utrecht Province: Abcoude
A Walk in Medieval Amersfoort – video
3. South Holland (Zuid-Holland)
About South Holland: history, attractions, nature – know before you go
Top Seven Places to See in South Holland
A Lovely Day-Trip to Gouda, the City of Cheese
Keukenhof: One of the Most Beautiful Gardens in Europe
Day-Trip to the Charming City of Delft
Idyllic Dutch Villages: Warmond in South-Holland
Lovely Day-Trip to Gouda – Video
Idyllic Dutch Village: Warmond – Video
4. Gelderland
About Gelderland: history, attractions, nature – know before you go
Visit a Fairy-Tale Town: Zutphen, One of the Best Preserved Medieval Towns in Europe
Discover the Hidden Oases of Zutphen: the Hofjes
A Day-Trip to Arnhem: History and Fashion
Five Castles to Visit in Gelderland
A Fairy-Tale Town: Zutphen, the Netherlands – Video
5. North Brabant (Noord Brabant)
About North Brabant: history, attractions, nature – know before you go
Day-Trip to Den Bosch: the Best Things to Do in This Picturesque Brabantian City
In the Footsteps of Hieronymus Bosch in Den Bosch
Three Urban Gardens You Should Visit in Breda – guest post
Seven Awesome Weekend Trips in Brabant
Exploring Den Bosch — the Birthplace of Famous Painter Hieronymus Bosch – Video
6. Zeeland
About Zeeland: history, attractions, nature – know before you go
Zeeland Travel Guide: Experience the History and Beauty of Middelburg
If you're interested in my project, keep an eye on this blog and follow me on Instagram, Facebook and YouTube for updates!