Books and Prints
Welcome to the Amsterdamian shop!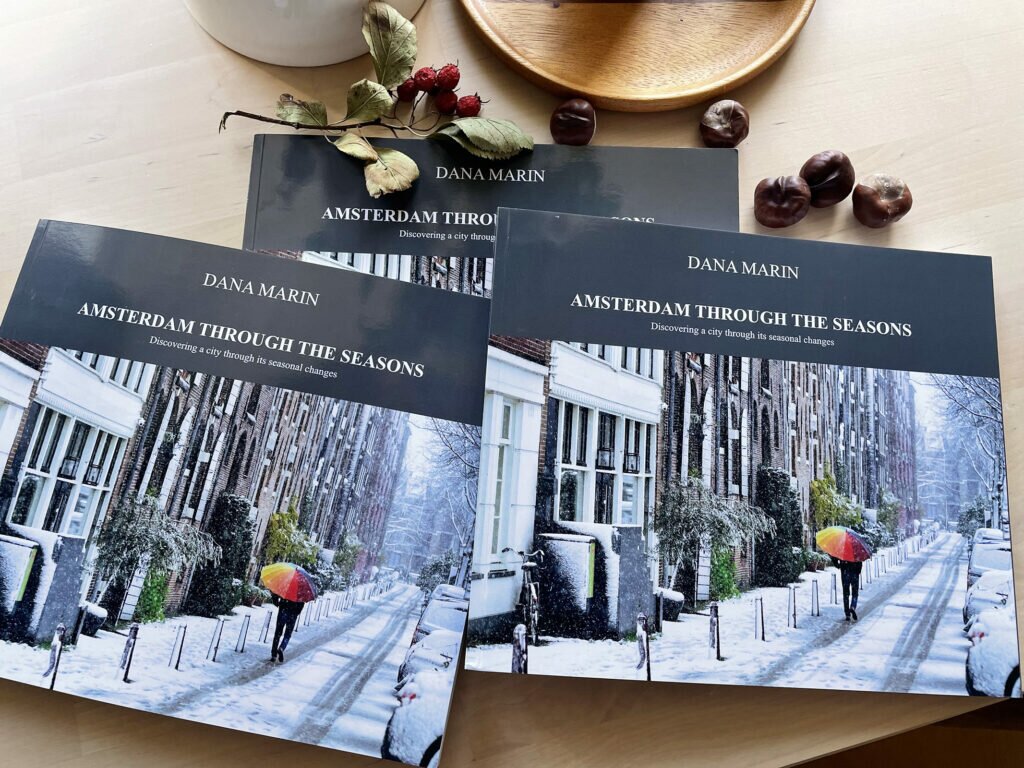 Photo Book: Amsterdam Through the Seasons
Amsterdam Through the Seasons is a collection of photos I've made throughout the years. It is a photo book, but it's not so much about photos as it is about memories. The main goal of this book is to take you for a walk through my Amsterdam, a walk that combines many of my previous wanderings through this city.
I wanted to bring a piece of my life into your homes; to show you how I saw the city throughout the years and throughout the seasons; to delight your eyes with colourful pictures and tell you a bit about what each season brings to Amsterdam. I hope you will enjoy it!
If you would like to buy the book, you can order it on Blurb: Amsterdam Through the Seasons. It can be a nice memory for you or a gift for someone who loves Amsterdam.