What better way to spend a windy afternoon than going on a day trip? Haarlem is so close to Amsterdam that it doesn't really feel like leaving the city; only 15-20 minutes in the train and you're there! This is one of the best day trips from Amsterdam that you can take, especially when time is short. You will instantly fall in love with the charming city, its narrow streets, the laid-back atmosphere and friendly people; and you will enjoy strolling through the quiet streets, with almost no tourists in sight.
When Amsterdam becomes too overwhelming for my taste, I like to leave it, even for only a few hours. I take the train and go towards smaller towns, quieter places that offer me the much needed peace. One windy afternoon I decided to see how Haarlem looks like in autumn. There weren't many yellow leaves left in the trees and a powerful wind was trying to send me back to Amsterdam, but I didn't give up. I roamed the cosy streets of the old city centre, stopping here and there to warm up with a cappuccino and hide from the rain — The Coffee Bakery and Klein Parijs in Haarlem were nice discoveries. I did a bit of shopping as well, and I even had an ice cream at Gelateria Bartoli. Because a sore throat is best treated with ice cream! I also discovered a pretty street scattered with art galleries — Spaarnwouderstraat — which leads the way towards Amsterdamse Poort, the old city gate.
I love how every time I go there I discover new places and new hidden corners, so I thought I'd make a guide for you, with the main things Haarlem has to offer. There will still be enough left to discover for yourself when roaming the streets, when you're there, no worries. Haarlem breathes history through every brick and every cobblestone, and it would be a pity to miss this experience and the best things that you can do and see.
Ultimate guide to Haarlem, the Netherlands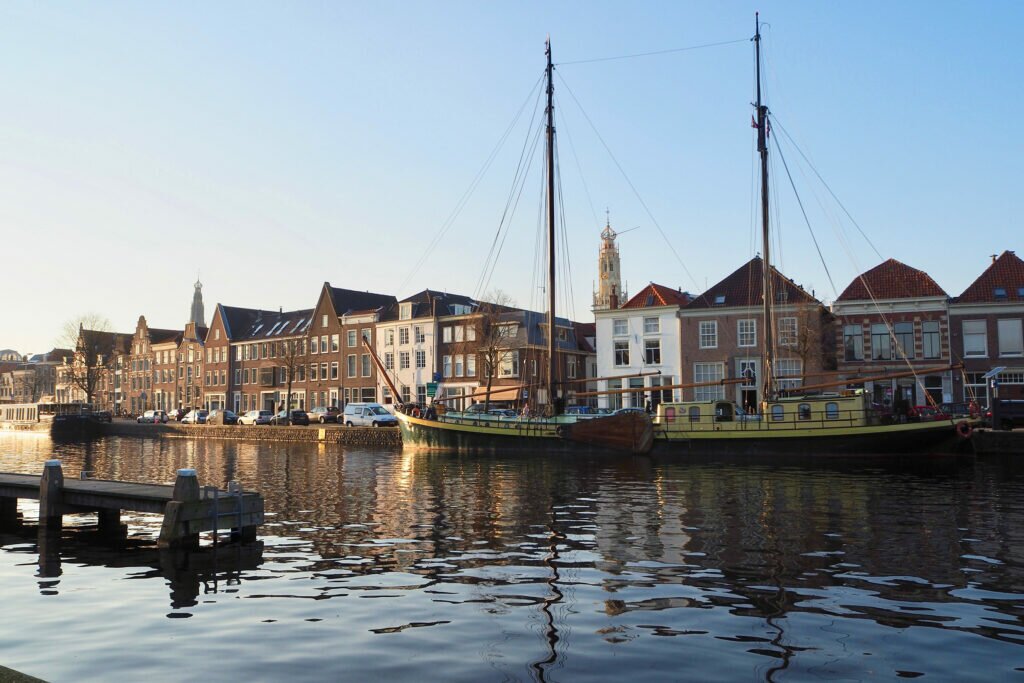 Haarlem is a place of rich history, and it has many stories to tell. Archeological research showed that a settlement existed in this area 1600 years before our era, but Haarlem received city rights in 1245. Since then, it grew into one of the most important cities in the country. In the Golden Age it was home for many powerful and rich people and a centre of culture and trade. Today, Haarlem is a charming city where many people started relocating, leaving behind the busy Amsterdam in search of a more relaxed home. It's a great place to live and also a great place to visit, for a day or even for a weekend.
What to do in Haarlem
The first thing you should know is that Haarlem can be visited on foot. There's no need to think about public transportation while you're there. If you travel to Haarlem by train, you can start the tour at the train station, which is a beauty itself: an Art Nouveau building, still decorated with old elements, like the tiles indicating the waiting room areas. After leaving the station, just walk towards the city centre, which you can explore by walking from place to place.
My favourite things to do in Haarlem:
Wander around the city centre. We are all different when it comes to visiting places. Some like to check out all the important sightseeing of a city, some like to visit museums and others like to wander around and get the feel of a place, taking pleasure from discovering the hidden gems by themselves. I am more of the latter type of traveller, and walking aimlessly around a city is my favourite thing. There are many places to discover in Haarlem, and the fact that is a small city guarantees you will find at least a few gems, even if you won't carry a list with you.
Take a canal tour. There is something special about seeing a city from a boat: the new perspective shows a new side of the place, and you can cover a lot in a shorter time. The canal tour will take you around Haarlem while your guide will give you information over the most important landmarks and history of the city.
Taste local beers at the Jopenkerk. This is a former church, transformed into a restaurant and microbrewery. I love how the practical Dutch transform church buildings into something else, when they are no longer used as worshipping places! The brewery itself cannot be visited because the space is too small; however, you can watch the brewing process while you are sipping a Jopen beer. Jopen is one of the largest independent craft breweries in The Netherlands and if you are a fan of special beers, you don't want to miss this one.
Take a guided tour of Molen de Adriaan. It's impossible to miss this windmill while you are strolling the streets of Haarlem (it's even visible from the train, when you approach the city). It is an important landmark of the city since it was built, in 1778; that's why, when in 1932 a fire burned it to the ground, the locals combined their efforts to rebuild it. De Adriaan is a smock mill – which means it's a wooden towered mill. Inside, there's a museum that you can visit, to learn about the history of Dutch windmills.
Set on a quest to find the hidden courtyards (de hoofjes). Hoofjes are enclosed courtyards, most of them with gardens, green oasis hidden behind buildings. This is one feature of Dutch cities that I like so much, probably because it was such a surprise to discover it. Streets that are more or less green, sometimes mainly brick walled, hide these beautiful spaces behind their walls; they make me think of the Secret Garden book. The hoofjes were built, traditionally, by wealthy people of the city to house poor or unmarried women. They were places where these women could find a safe shelter and live their lives, but very simply, because they relied only on a small allowance and a bit of food. Nowadays, many of the hoofjes were modernised and, luckily, women are doing a good job at providing for themselves and buying their own houses.
Visit the Grote Markt (Main Square). If you're in the city center, your steps will inevitably bring you here. The Grote Markt is where you can find the Grote Kerk and the Old City Hall (Stadhuis), both beautiful buildings that worth a visit. On Saturdays, there is a big market on this square, the busiest moment of the week for this city.
Take a look inside the Grote Kerk, or St. Bavokerk. This imposing gothic church stands in the main square since around 1500. The interior features a wooden beam ceiling, a Müller Organ (it is said that it had been played by Mozart and Händel) and the tombstones of major figures from Dutch history, such as Frans Hals and Willem Bilderdijk.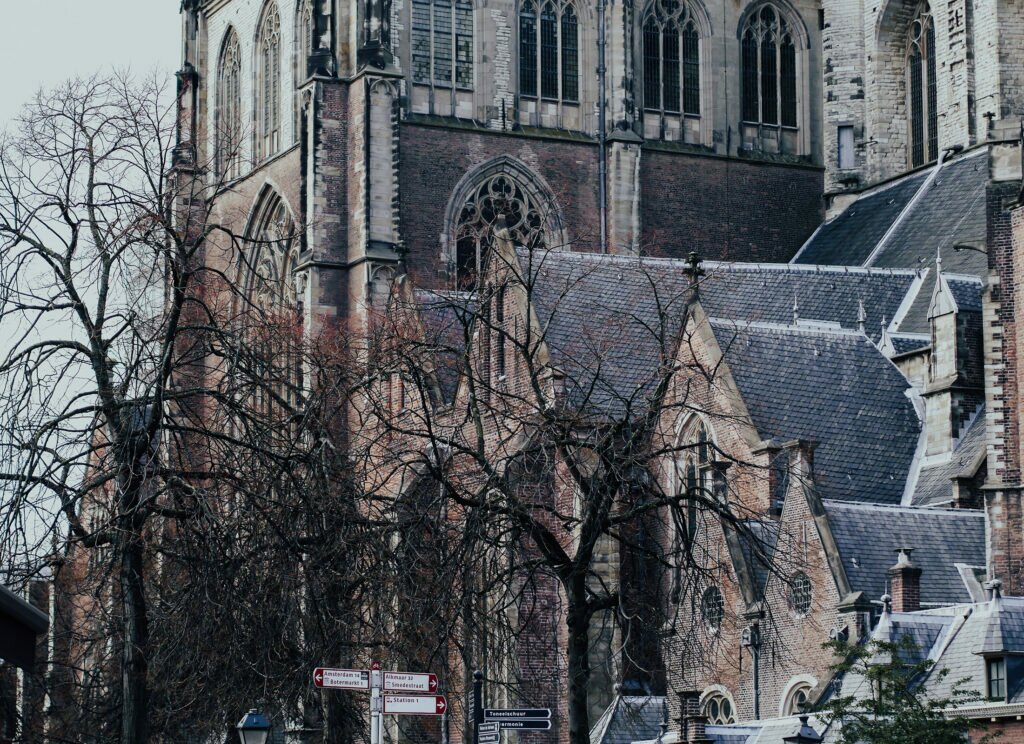 Visit the Cathedral of St. Bavo. The Roman Catholic Cathedral of St. Bavo is a good example of the changes in church architecture from the traditional to the modern. It might take you by surprise with its Neo-baroque design and the multitude of turrets and towers; not the kind of building you would expect in this city!
See the Amsterdamse Poort, the only remaining city gate, a national monument nowadays. This was the gate on the route from Amsterdam to Haarlem, one of the twelve city gates. Built in the early 1400s and a national monument, it's flanked by two octagonal towers and two round towers, as well as remnants of the old city walls.
If you love art, don't miss Spaarnwouderstraat, a little street peppered with art galleries. Have a look at the work of local artists and maybe buy yourself a special souvenir.
Go shopping on the Gouden Straatjes (the Golden Streets – shopping district). There are many boutique shops here that you will be very happy to discover.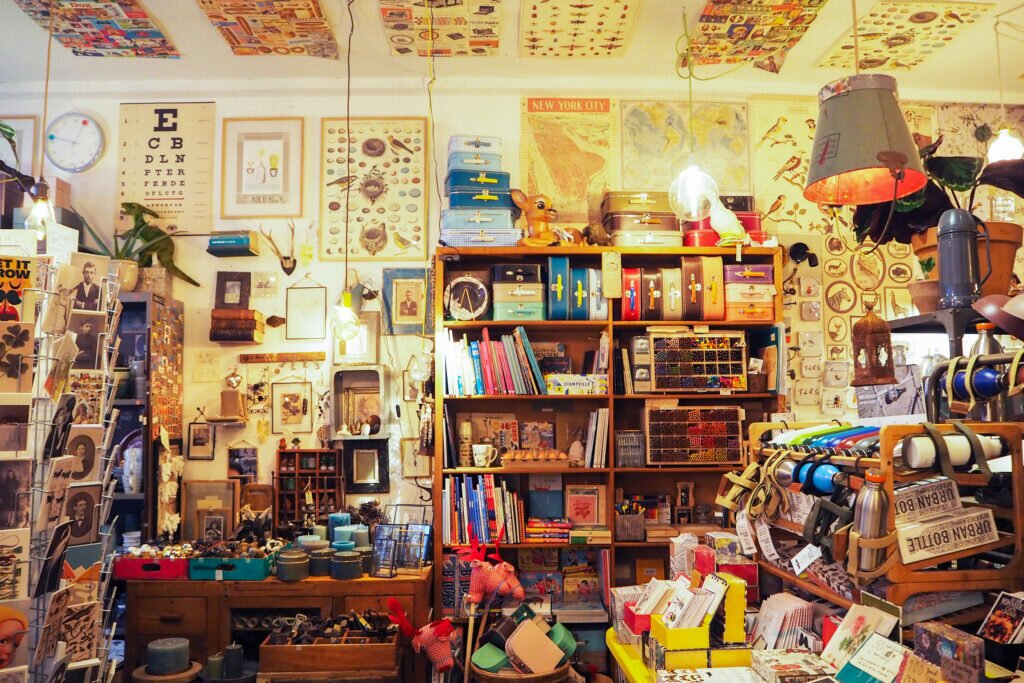 Museums to see in Haarlem
Teylers Museum – the Museum of Wonder. This is one of the oldest museums in the Netherlands, a museum for art and science, very interesting for kids and adults alike. You can find everything in the Teylers museum, from dinosaur bones to antique machines and classic painters. The building itself is a must see, and the Oval Room is something that you shouldn't miss. An interesting fact is that the museum rooms with the large display cabinets are still illuminated by daylight, which means they can get very dark in the winter days – so you can have a feeling of how the experience of visiting a museum was in the past.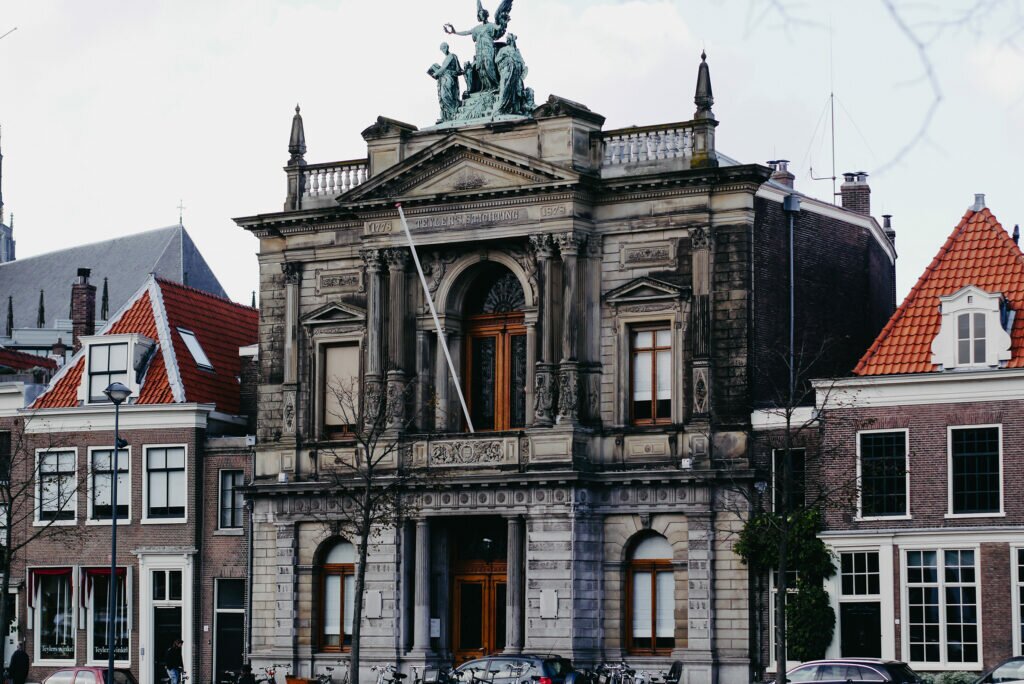 Frans Hals Museum. Frans Hals is one of the most famous Dutch painters of the Golden Age, together with Rembrandt and Vermeer. He made a name for himself in Haarlem and the city celebrates his life and art through this dedicated museum, which has two locations in Haarlem: the Hof and the Hal. The collections combine Golden Age art with modern one, in a quest to offer the visitor a different perspective.
Museum Haarlem. The museum features a permanent exhibit about the history of the city of Haarlem, as well as a regularly changing programme of temporary exhibitions highlighting artists from the Haarlem community or exhibitions about remarkable things about the city.
Corrie ten Boomhuis. A house transformed into a museum. But not any house: similar to Anne Frank Museum in Amsterdam, this house in Haarlem was a place of hiding for the persecuted Jews during WWII. It is an emotional visit to a place with a tragic history.
The Dolhuys (the Museum of Mind). A former mental institution a few centuries ago, this place was transformed into the national museum of psychiatry. It's an interactive museum where you can explore how society has dealt with mental disease over the years and how thin the line between sanity and madness can be. It gives food for thought and might bring down shivers along your spine, but it is a very interesting experience.
Yearly notable events in Haarlem.
There's a good collection of events in the city, all around the year, but I'll just mention a few that captured my attention:
Bloemencorso (Flower Bulbs parade) is one of the most important spring festivals in the Netherlands. Usually taking place in April, this parade of floats, amazingly decorated with spring flowers, travel a 42 km route, from Noordwijk to Haarlem, where they make a stop for the weekend.
Houtfestival. The largest outdoor festival in Haarlem, taking place in summer in the Stadspark de Haarlemmerhout.
Culinary festival that takes place on the Grote Markt: Haarlem Culinair.
Jazz festival: Haarlem Jazz&More . Takes place in august and claims to be the largest jazz festival in Europe.
Christmas sing-a-long. On the evening of 24 December, everyone gathers in the Grote Markt to sing Christmas carols together.
Haarlem parks
What would a city be without its parks and gardens? Haarlem has its beautiful parks where people can enjoy nature without leaving the city: De Haarlemmerhout (probably the most beautiful), Frederikspark, Bolwerken, Kenaupark, Burgemeester Reinaldapark, Molenplas.
What to see around Haarlem.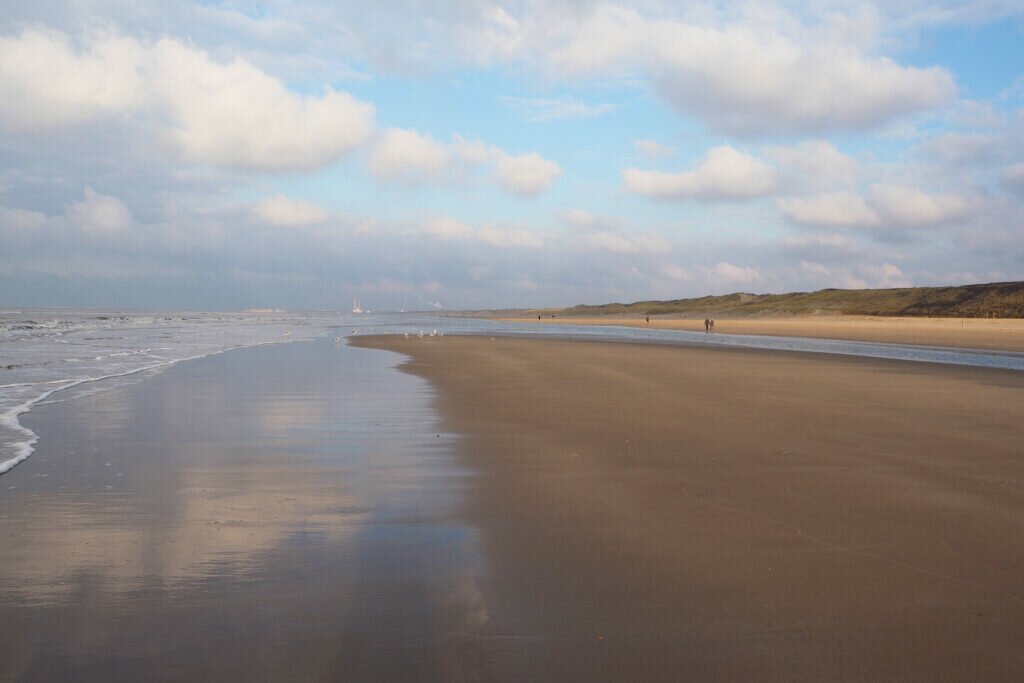 Haarlem is a great spot for nature lovers, as it is very easy to reach beautiful forests and beaches right outside the city. North Sea is only a short train ride (or bike ride) away, and the beaches at Zandvoort and Bloemendaal aan Zee are amazing in summer as well as in any other season.
Between Haarlem and the sea there's the Zuid-Kennemerland National Park: sand dunes covered in forest and dune vegetation, providing a habitat for many animals that you might have the luck to encounter during your walk. It's a great place for hikes, bike rides, swimming (in the summer) and bird spotting.
I hope this guide will help you plan your trip to Haarlem and surroundings, and I'm sure you will have a great time when you visit it! I'll leave you with a few more pictures:
Stay tuned for more and follow Amsterdamian on Instagram and Facebook for daily stories about life in the Netherlands. Please share this post if you liked it!

Check out my photo book: Amsterdam Through the Seasons!

For prints and other cute objects, visit our store on Society6.