One of my biggest joys in winter is going to the beach. I just love walking on the sand, wind blowing through all the layers of clothing, listening to the waves and inhaling the cool, salty air.
On Sinterklaas Day (Saint Nicolas Day), I woke up with many things on my mind; the to do list was big and not at all appealing. I also woke up to the happy news that a little interview about my photo book has just been broadcasted on one of the Romanian radios. After trying to work for about an hour, I decided that the day would be better spent if I'd go to the beach. It was the first dry day after a week of rain, so it was a pity to spend it indoors. I went to Petten aan Zee (20 minutes bus ride from Alkmaar station). The village seemed deserted, and so was the beach. I've met only two fishers and other three people walking on the beach (I was particularly impressed by the guy spending his Sinterklaas day cleaning plastic).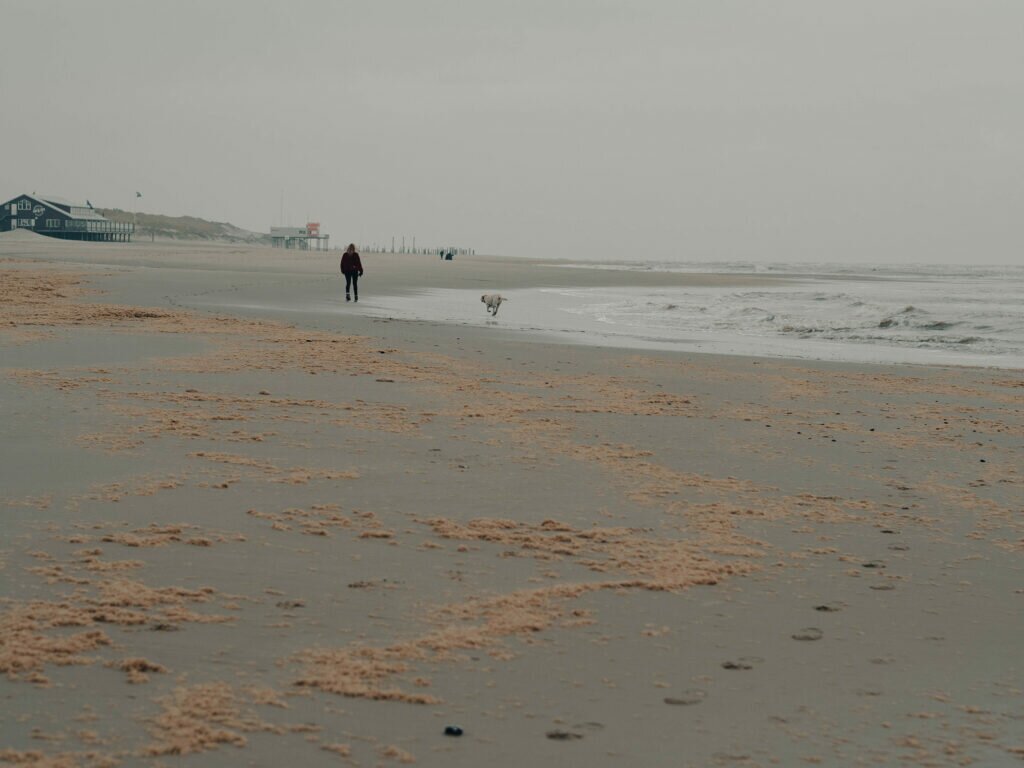 It was cold, but as soon as I breathed the sea air, I felt very much alive and happy. I wanted to try the sea water, at least with my feet, but I didn't have a towel so I postponed it for next time. Lately, I feel a big attraction to swim in the cold sea. Maybe I watched too many videos of Jonna Jinton, but every time I am on the beach on a cold day, I just want to get into the water. One day, I'll do it.
I did swim in very cold water in the summer, at Petten: water temperature was 14 degrees Celsius, and my internal organs seemed to stop for a few seconds when I entered. I wonder how 8 degrees C would feel… And, more importantly, how would I would survive the cold wind when I would get out from the water?!
You can see the photo gallery from my trip to Petten bellow, and if you'd like to compare it with how summer looks like in the same place, check out this video:
Stay tuned for more and follow Amsterdamian on Instagram and Facebook for daily stories about life in the Netherlands. Please share this post if you liked it!

Don't forget to check out my photo book: Amsterdam Through the Seasons!

If you want to buy prints and other cute objects, check out our store on Society6!