This article is part of the project: Discover the Netherlands, Province by Province. Read the collection of articles here: Dutch Provinces: a Complete Guide.
Population of 1,353,596 (in 2019) and a total area of 1,485 square kilometres.
In the heart of the country is the oldest and smallest of the Dutch provinces: Utrecht. A green province that captivates visitors with its rich history, vibrant culture, and picturesque landscapes. Often overshadowed by its more renowned neighbours, Utrecht Province offers a unique and authentic Dutch experience that should not be missed. The provincial capital is Utrecht, an old city established in 47 AD by the Roman Legions. The area was under various occupations throughout history (like German and Spanish), and became part of the Dutch Republic in 1579.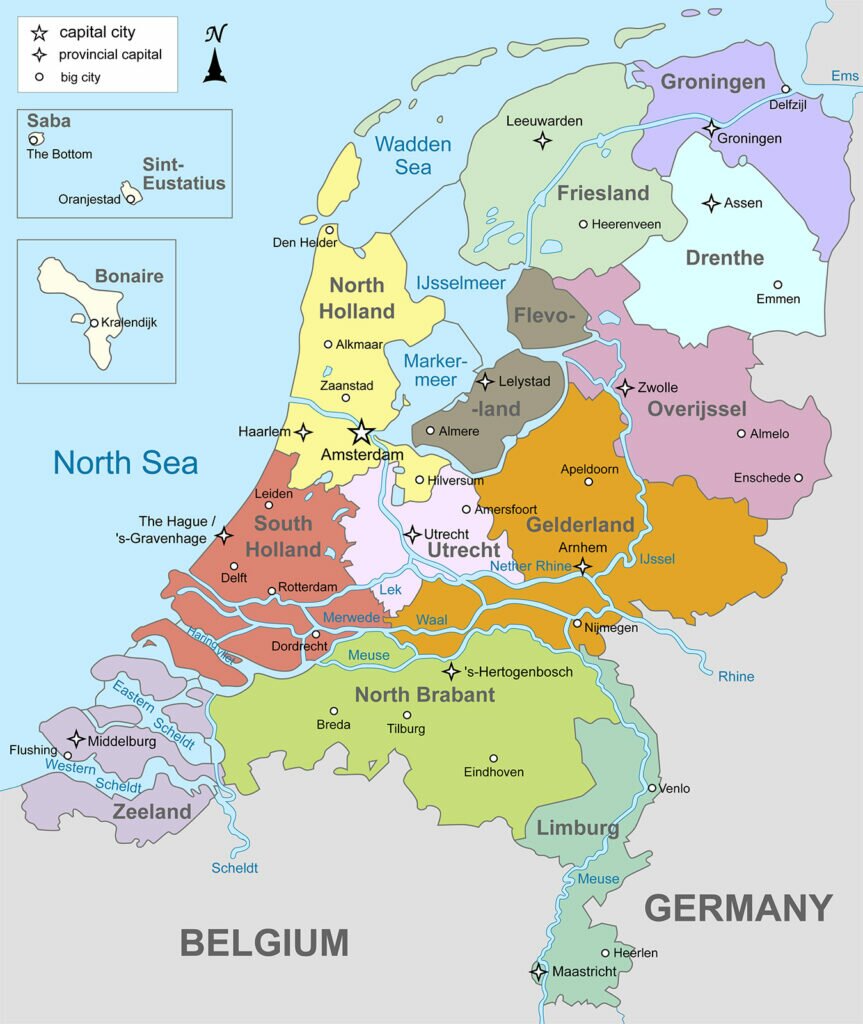 Visiting the Utrecht province is best done in a warm month, because this area has many scenic bike routes that take you along old villages, castles and country estates, founded by wealthy merchants in the "Golden Age". A bike ride along these routes, on a rainy winter day, wouldn't be a too great joy!
Utrecht province is divided in a few regions: Utrecht, Vechtstreek, Het Groene Hart (the Green Heart), Nieuwegein, Kromme Rijnstreek, Utrechtse Heuvelrug, Amersfoort, Spakenburg. If you want to read more about them, check out Visit Utrecht Region.
What to visit in Utrecht province
The Utrecht province has a lot to offer: medieval treasures, places where you can learn about traditional crafts of the province, cultural routes, and amazing nature.
Notable cities, towns and villages of Utrecht are: Utrecht, Amersfoort, Nieuwegein, Woerden, Abcoude (they say it's the most beautiful of the province), Oudewater (the witch village, the Salem of the Netherlands), Vianen, Doorn, Montfoort, Maarsen, Spakenburg (fishing village). All these are great destinations for a day-trip. Visiting the old cities of the Utrecht province will transport you in medieval times and it's a real treat for history buffs. Public transport is good, and you can discover the province by train or bus, while for the scenic routes, biking would be the best option.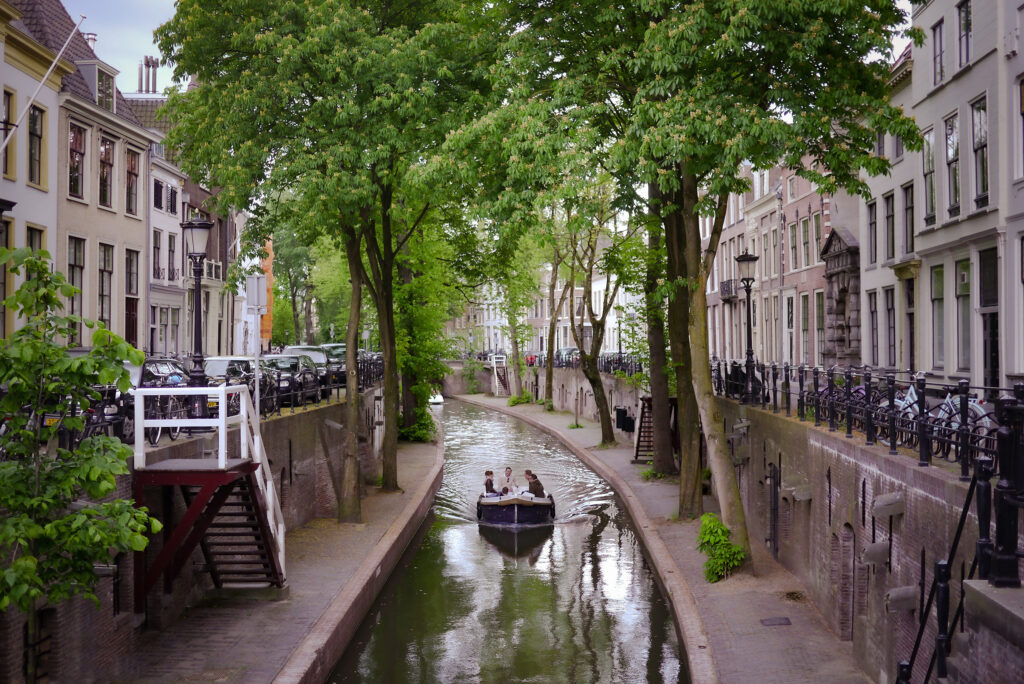 The Vechtstreek, or Vecht region, is a great area for nature trips and sailing on the river Vecht, along the many picturesque country estates.
Waterlines: an important part of the province's history consists of waterlines. These provided a defence system to flood the land and make it impassable. The province of Utrecht is home to three of three waterlines: Oude Hollandse Waterlinie, de Hollandse Waterlinies and de Grebbelinie. They were all included in the UNESCO World Heritage Site in 2021. You can learn about these while visiting the forts that were built along them, like Waterline Museum at Fort Vechten.
Utrecht also tells the story of the Roman occupation of this area. The Roman lines can be explored in various spots around the province, like the Fort Vecheten mentioned above or DOMunder in the city of Utrecht.
Attractions in Utrecht
In the two main cities, Utrecht and Amersfoort: old canals of Utrecht, with wharf restaurants along them, Dom Tower and the Domkerk , DOMUnder, The Centraal Museum Utrecht, Speelklok Museum Utrecht, the Botanical Gardens of Utrecht University, The Rietveld Schröder House, Koppelpoort land and water gate in Amersfoort, Muurhuizen, Museum Flehite, Mondriaan House. Outside these, the cheese market in Woerden, Witches Weighhouse Oudewater, Waterline Museum Vechten, Spakenburg Harbour Museum.
Utrecht province is an impressive wonderland of castles, each with their own unique history and charm. From the 13th-century Slot Zuylen and Slot Sterkenburg, to the grandeur of Kasteel de Haar, a castle is a must-visit destination when discovering Utrecht. A day-trip to any of these stunning sites guarantees a memorable experience full of adventure and history! Here's a list of castles and country estates in the Utrecht province: Kasteel de Haar, Kasteel Duurstede, Kasteel Groeneveld, Kasteel Montfoort, Paleis Soestdijk, Kasteel Kerckebosch, Slot Zeist, Slot Zuylen, Kasteel Renswoude, Amelisweerd Estate, Kasteel De Hooge Vuursche, Kasteel Amerongen, Landgoed De Paltz, Huis Doorn, Koppelpoort Amersfoort, Kasteel Sterkenburg. Many of these have restaurants where you can enjoy a culinary experience or were transformed into hotels, so you can spend the night at a castle.
Nature in Utrecht
The nature in Utrecht is diverse and rich. In the east, there's the Nationaal Park Utrechtse Heuvelrug (Utrecht Hill Ridge), a chain of hills covered in heather and pines in the east, while lakes, meadows and river landscapes cover the rest of the province. Vechtstreek (Vecht region), on both sides of the Vecht river, is the most attractive natural area in the province.
Other beautiful natural areas in the Utrecht province are Vinkeveense Plassen, Loosdrechtse Plassen, Nationaal Bomenmuseum Gimborn, Leersumse Veld, Estate Oostbroek, Ridderoordse Bos, and more.
A few links where you can read more about Utrecht province:
Hot to get there
To plan your trip, use Google Maps, NS train schedule and 9292.nl.
Ready to discover more of this province? Check out the articles about places to see and things to do here: Utrecht in a Nutshell.
This page includes affiliate links. If you click and purchase, I may receive a small commission at no extra costs to you.