This article is part of the project: Discover the Netherlands, Province by Province.
Population of 2,562,566 as of November 2019 and a total area of 5.082,06 square kilometres.
Noord-Brabant (North Brabant), also unofficially called Brabant, is a province in the south of the Netherlands. The province capital is 's-Hertogenbosch (also called Den Bosch). This is an amazing province, with so much happening! Brabant is the birthplace of Vincent van Gogh and Hieronymus Bosch, it has four national parks and it's the home of the spectacular theme park Efteling and the village with impossible borders, Baarle-Nassau.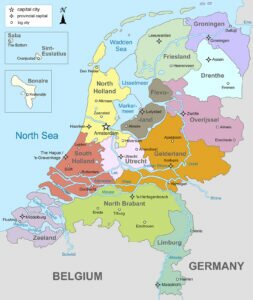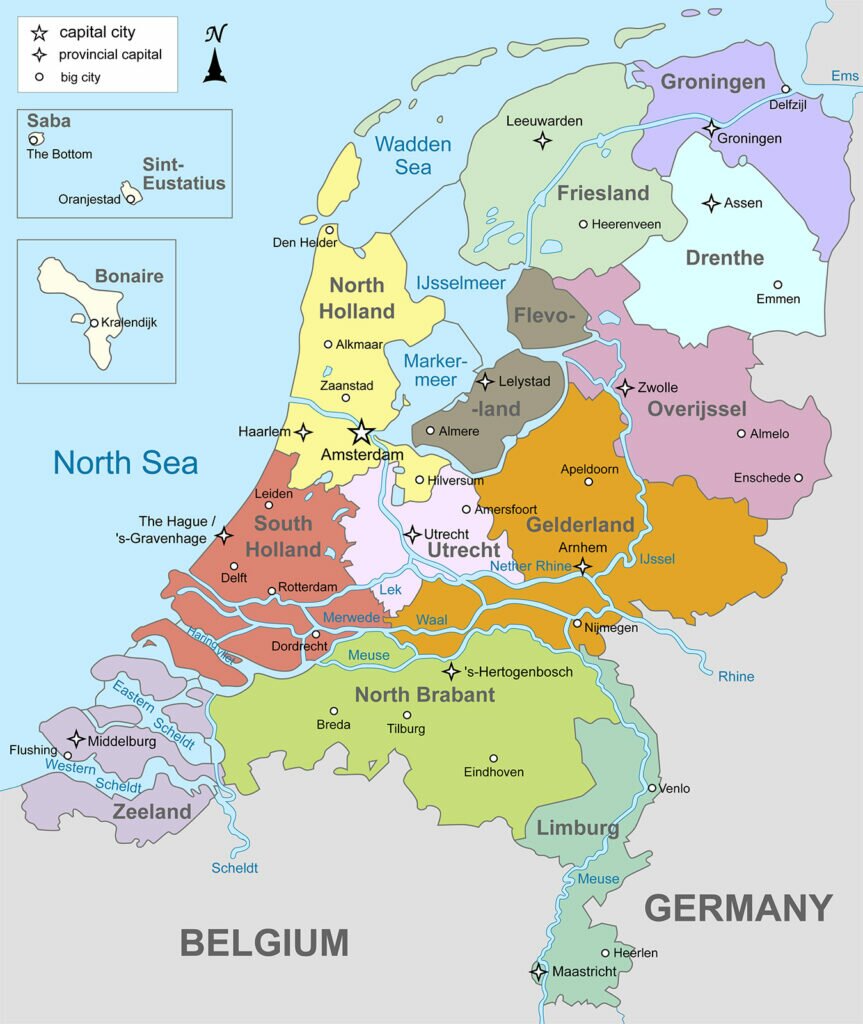 The roots of the Brabant province go back to the Duchy of Brabant, a state of the Holy Roman Empire, established in 1183 or 1190. Until the 17th century, the area that now makes up the province of North Brabant was mostly part of the Duchy of Brabant, of which the southern part is now in Belgium. In the 14th and 15th centuries, this area experienced a golden age, when the cities flourished. As a result of the Peace of Westphalia in 1648, the northern part of Brabant became part of the Netherlands, but not as a self-governing province, like the others. Attempts to introduce Protestantism failed, and the area remained mainly Catholic and a war zone on religious grounds. This situation lasted until 1796, when the region joined the Batavian Republic with autonomous status. (source: Wikipedia).
In 1815, Belgium and the Netherlands were united in the United Kingdom of the Netherlands. It was then when the North Brabant was formed, to separate from Central Brabant and South Brabant that are now in Belgium. When Belgium seceded from the kingdom in 1830, North Brabant remained part of the Netherlands. The resulting borders were something special, because they don't form a contiguous line, but leave many enclaves. Some of them were corrected, but some remained and can be seen in the village Baarle-Nassau where sometimes the same household is part of both countries, with the border crossing through the livingroom.
Coming back to the present, Noord-Brabant is a province that is urbanised above average, but that doesn't mean it has a shortage of beautiful nature areas or charming villages.
Like most of the Netherlands, Noord-Brabant is mostly flat but nearly every part of Brabant is above sea level; therefore, there are not as many canals as in the lower parts of The Netherlands.
We continue our project "Discover the Netherlands" with this province, advertised as "The most welcoming province of the Netherlands", and I'm looking forward to discover that for myself!
Brabant is divided in a few regions, among which: De Peel, Hart van Brabant, the Barony, de Maashorst, the Brabantse Wal, de groote Heide, de Kempen. I have to say I need to consult someone with more expertise on this, as I was unable to find a universal divider of the regions online.
What to visit in Noord-Brabant
Where should we start? Brabant offers many opportunities for city trips and culture routes.
Notable cities and towns of Noord-Brabant: Eindhoven, Breda, Tilburg, 's-Hertogenbosch, Heusden, Baarle-Nassau, Bergen op Zoom, Roosendaal. A few beautiful villages: Bergeijk, Oss, Drimmelen, Willemstad, Werkendam, Zundert, Grave, Ravenstein.
In De Peel region, historic villages and castles compete for attention with natural reservations. In the Heart of Brabant (the area around Tilburg), everything is within biking distance: woods, dunes, historic villages. Close to Breda, you can walk in the footsteps of Van Gogh, visiting Etten-Leur and Nuenen and other places related to the beloved painter.
Close to the border with Zeeland province there is the Brabantse Wal (Brabant Ridge), a special area with differences in altitude – up to 20 metres above sea level – and beautiful panoramic views.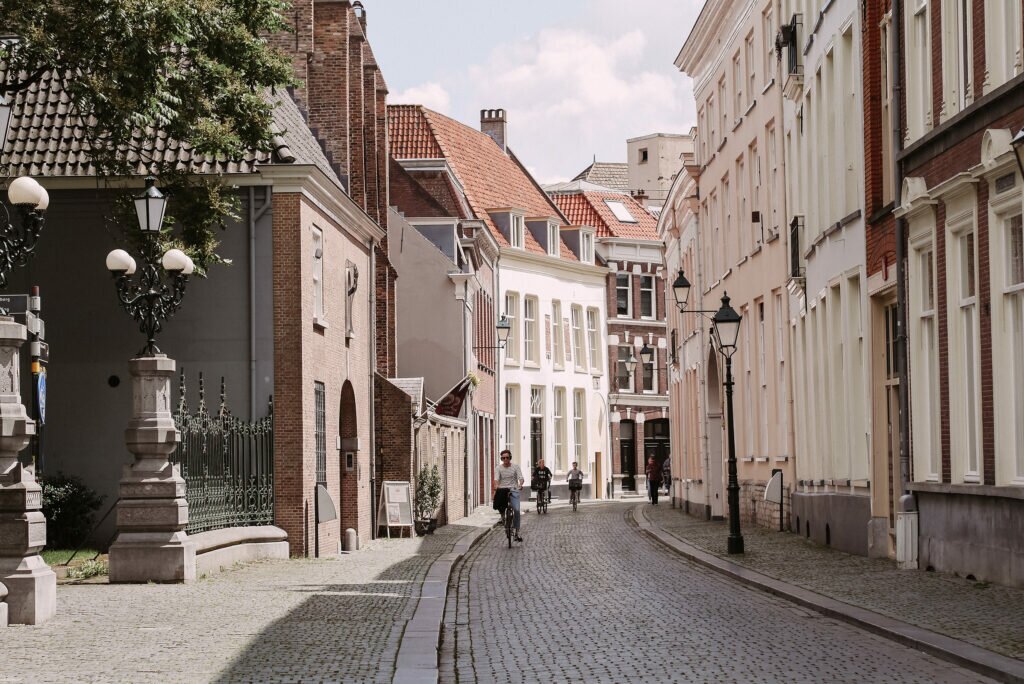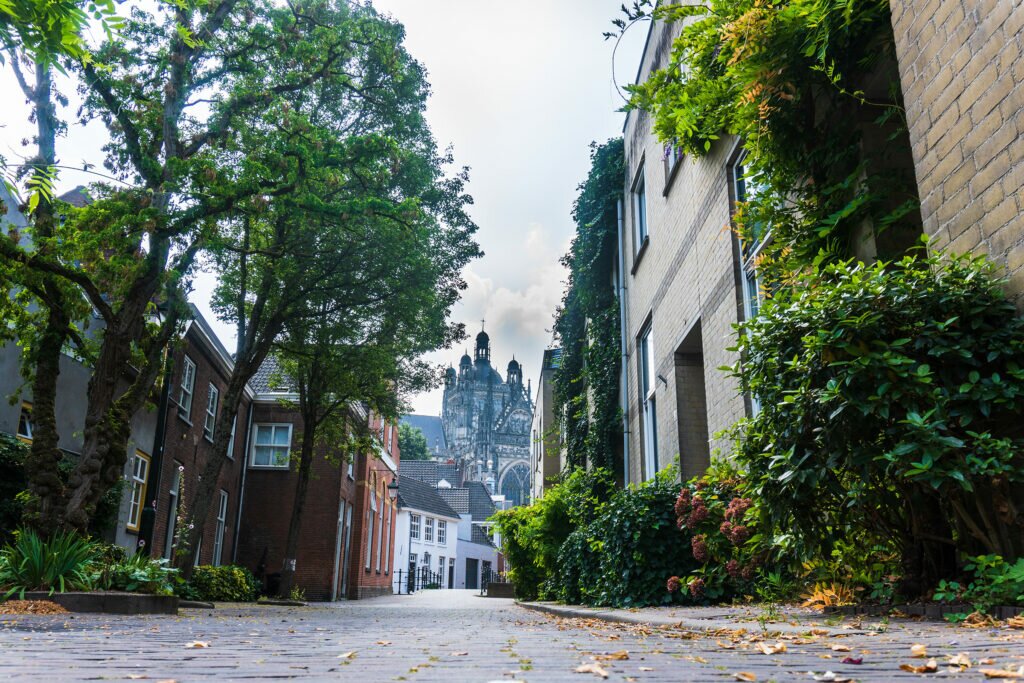 Attractions in Brabant
Brabant is home for some of the most famous Dutch attractions, like Efteling (a fantasy-themed amusement park in Kaatsheuvel) and the Vincent Van Gogh Route (there are a few places connected to Van Gogh in Brabant, like his birth place in Zundert, the church where his father was a pastor or the place where he moved for a while — Etten-Leur). You can follow Van Gogh Route together with Culture Tourist in "Locations linked to Vincent van Gogh in the Netherlands".
There is also the Monastery Trail, a 330 km walking route taking you past 50 monasteries and the beautiful countryside. No worries, you don't have to walk that much! You can do shorter routes that take only a few hours.
Other attractions are Jheronimus Bosch Art Center in Den Bosch, North Brabant Museum den Bosch, Van Abbemuseum Eindhoven, Museum Klok & Peel, Beekse Bergen Safari Park, The Annual Carnival, Textile Museum Tilburg, Zundert Corso (world's largest flower parade). Brabant is home to a few castles as well: Helmond Castle, Castle Heeswijk, Bouvigne Castle.
The Baarle-Nassau town is a curiosity, because it's the site of a complicated borderline between Belgium and the Netherlands, with numerous small exclaves of the Belgian town Baarle-Hertog, some of which contain counter-exclaves of Nassau.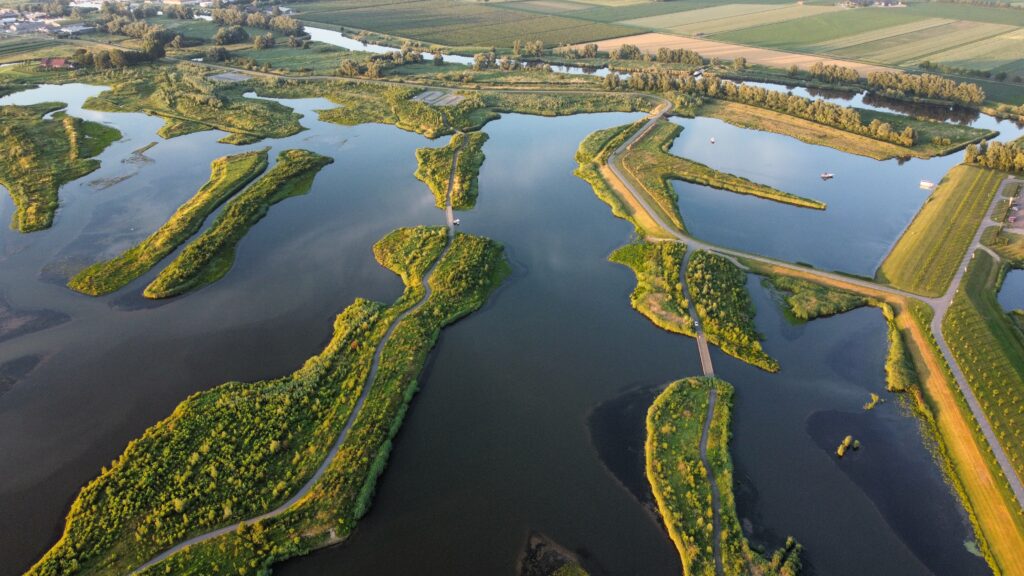 From extensive heathland with beautiful views, to forests and unusual wetlands, Brabant has a lot to offer when it comes to nature. This province is the only one with no less than four national parks:
De Biesbosch National Park: one of the last extensive freshwater tidal wetlands in Northwestern Europe, this park is a jewel for nature enthusiasts.
De Loonse en Drunense Duinen: about 3,500 hectares in size. It's home to the largest drifting sands in Europe and it's often called the Sahara of the Netherlands.
De Grote Peel: one of the most bird-rich areas in Western Europe, and it has a peat bog that is mainly untouched by peat exploatation.
De Zoom-Kalmthoutse Heide: a cross-border park on the Dutch-Belgian border.
Other nature areas: Kampina, the Oisterwijk Vennen and Plassen, the Bakelse Bos, the Mastbos and the Bossche Broek. There's a lot to choose from: a multitude of walking and cycling routes (or even horseback riding), and there are stunning views for each season.
A few links where you can read more about Brabant:
Hot to get there
To plan your trip, use Google Maps, NS train schedule and 9292.nl.
If you want to discover Brabant with me, stay tuned, there's more coming soon! And let me know which places you'd like to see!
This page includes affiliate links. If you click and purchase, I may receive a small commission at no extra costs to you.
Stay tuned for more and follow Amsterdamian on Instagram and Facebook for daily stories about life in the Netherlands. Please share this post if you liked it!
Don't forget to check out my photo book: Amsterdam Through the Seasons!
If you want to buy prints and other cute objects, check out our store on Society6!
Subscribe to our newsletter!