A day-trip to the old city of Nijmegen, one of the oldest in the Netherlands.
The first thing I learned about Nijmegen was that it claims to be the oldest city in the Netherlands, its origins going back 2000 years, to the Roman occupation. This piece of information alone was enough to spark my interest, I had to visit! During my staycation this summer, I decided it was time to cross Nijmegen off the list. I hopped on a train from Amsterdam Centraal, and about an hour and a half later I arrived at my destination. It was a gloomy day, with menacing clouds covering the sky. I was also in a gloomy kind of mood, so Nijmegen and I didn't click from the very first moment we met. I was expecting a very old city, with old architecture, and there I was, getting off of the train surrounded by tall, modern buildings. I found out later that a big part of the city had to be rebuilt after the war and that changed its appearance to a more modern city than I would have expected.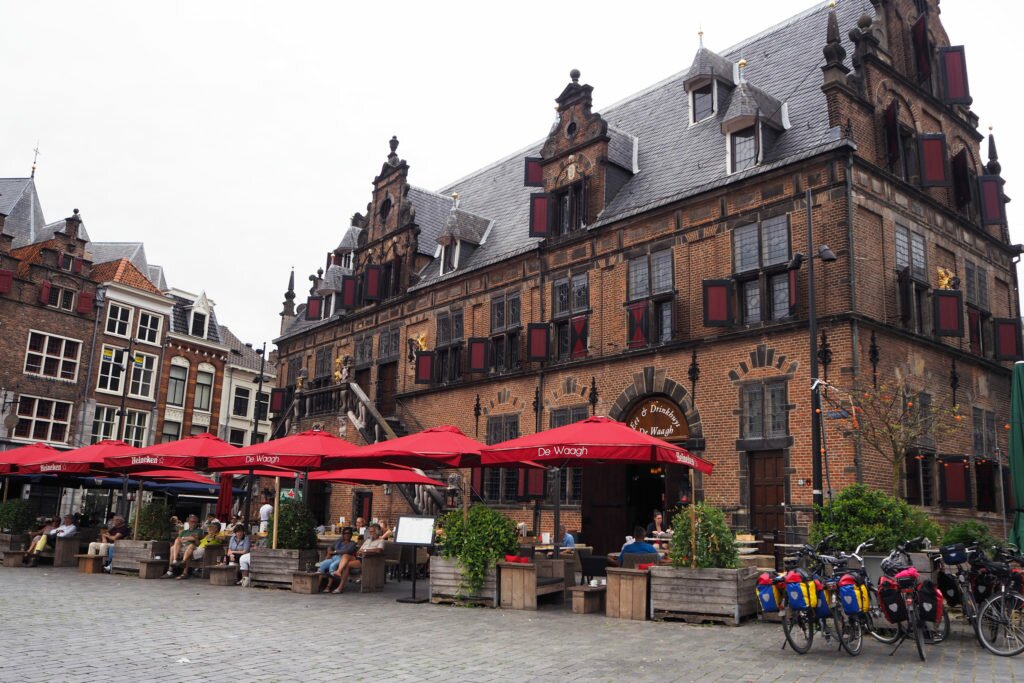 There are also brick houses with long windows, old churches and cobbled streets. But Nijmegen is not pretty in the way Delft is (for example). There is no denying that it has a certain charm. It has a young vibe, almost certainly from the large number of students living here. In the centre there's an impressive shopping area, buzzing with people, but there are also quiet streets and green parks. The city is located on the river Waal, and the river promenade adds to its charm. Here and there, in the parks and in the city, remains of the city walls and its towers can be found. Stevenskerk (St. Stephens Church) dominates the skyline, its tower looking over the whole city. I liked that there were almost no tourists around, Nijmegen is a city which still belongs to its inhabitants. It has a homey feel to it and life seems to have a slower pace there.
If you decide to pay a visit, here is what you can see and do in Nijmegen:
Kronenburgerpark
Grote Markt
Stevenskerk (you can also climb in the tower) and the surrounding area
Valkhof Park and Valkhof Museum
Walk on the river Waal's promenade, have lunch or a drink watching the boats and clouds passing by
Have a local beer at De Hemel brewery.
Stay tuned for more and follow Amsterdamian on Instagram and Facebook for daily stories about life in the Netherlands. Please share this post if you liked it!

Check out my photo book: Amsterdam Through the Seasons!

For prints and other cute objects, visit our store on Society6.