Guest post by Mickey Gast
I'm curious, what do you always look for when you travel to a new city? Some travellers have a list of local restaurants they'd like to try. Others make it their goal to step into as many museums as they can squeeze into their visit. And for others still, shopping is top of their list.
For me, the biggest draw is seeing how different places bring together nature and city life, so I make it a point to check out as many parks and gardens as possible whenever I visit a new place. Sometimes, I write about them on my houseplant and gardening blog, Green with Purpose. And other times, I just soak in the atmosphere with nary a phone or social network in sight.
You may be thinking, what's the point in that? Aren't parks the same everywhere you go? There are always trees and flowers and a few statues here and there.
I think parks and gardens are not just a slice of contemporary life, but they can also tell you a lot about the history of a place. If you think about it, New York City wouldn't be the same without Central Park and the history of Jardins de Luxembourg mirrors that of Paris.
So when Dana asked me if I wanted to write about Breda – the Dutch city I've been living in for almost three years – for her Discover Brabant Month, I knew I'd like to introduce Amsterdamian's readers to the gorgeous urban gardens of this city.
Without further ado, if you're visiting Breda (and you should!), here are the green spaces that you shouldn't miss. All these spots are in the heart of the old city centre, so you can easily hop from one to the other, often just by crossing the street.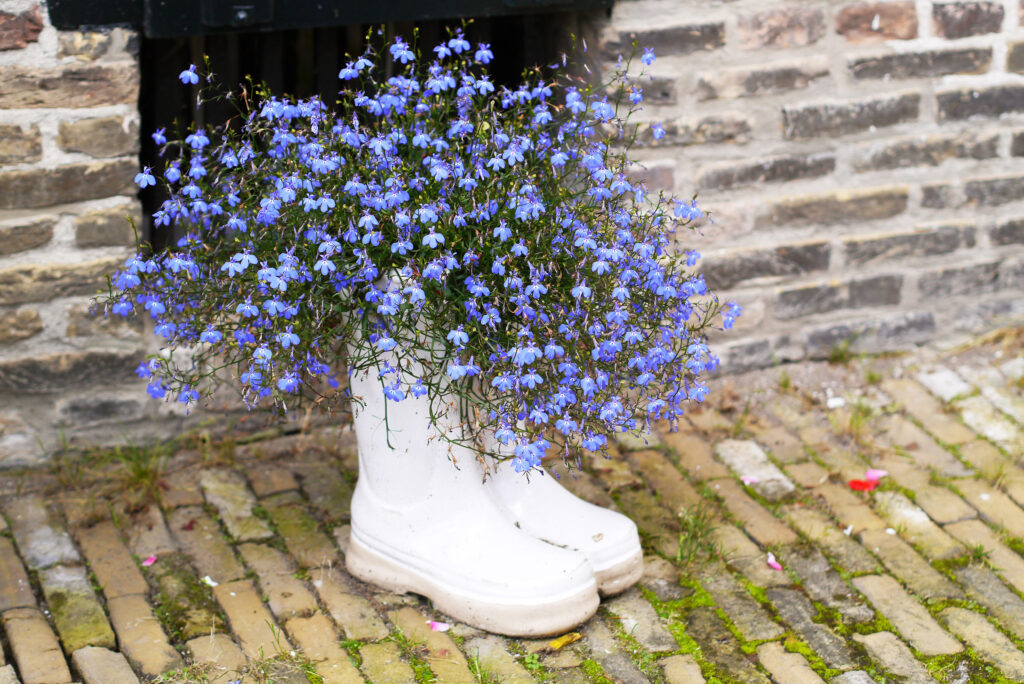 1. Begijnhof Breda (Catharinastraat 45)
The begijnhof is not a strictly Dutch concept. In the late Middle Ages, there were around one thousand of them in Europe, and you can find some in Belgium and France. But while this style of communal living has slowly disappeared in other countries, there are still around 70 left in the Netherlands.
A begijnhof (or beguinage) started as a form of communal living for single women that chose to neither marry nor become nuns. Without having to take a vow of poverty or follow a set of religious rules, life at the begijnhof was not as strict as life in a convent; but the residents had the security of tenancy for life and a community to take care of them in old age.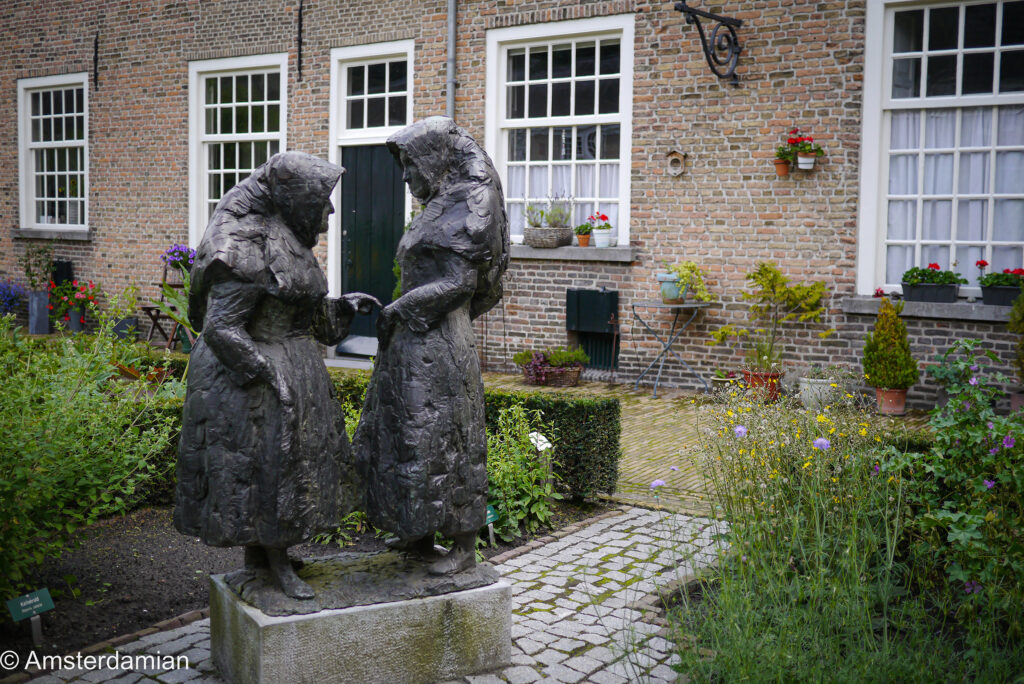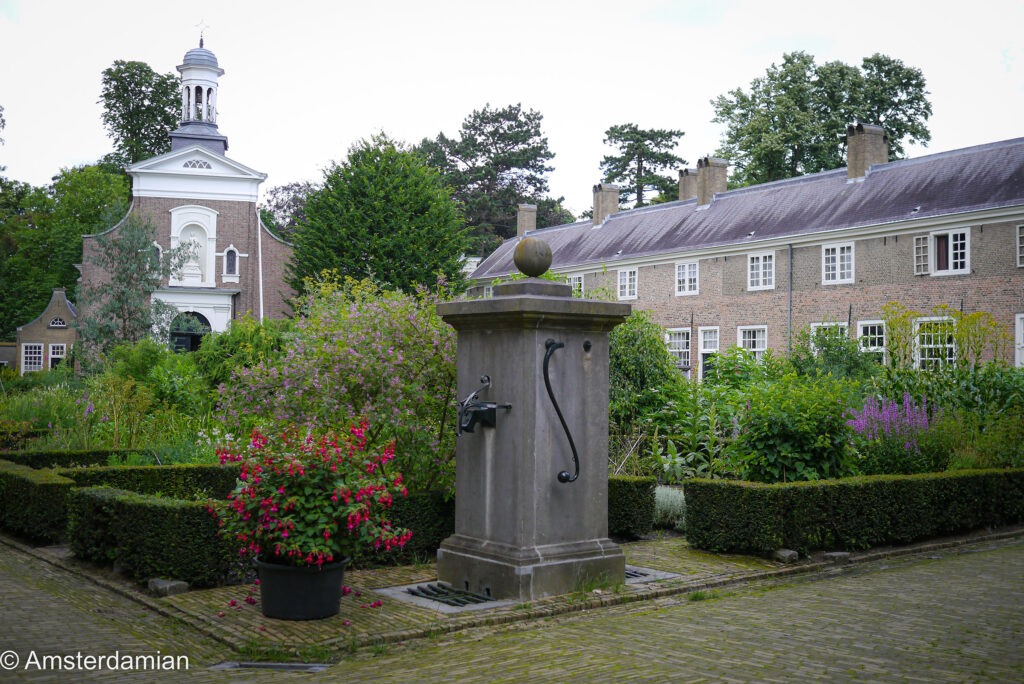 It's not often that you can walk into a garden that has been around for 750 years, so this place is absolutely worth a visit if you're traveling to Breda. This begijnhof was founded in 1267 closer to the Kasteel van Breda (Breda Castle), but it has been in its current location since 1535.
As soon as you enter through the large wood gates of the begijnhof, you'll find yourself in another world, one that's quiet, serene and very green. Which leads me to the garden, a herbalist's dream, with 300 different kinds of perennial herbs neatly lined up to maximise the space and sunlight reach. The names of the plants are displayed both in Dutch and Latin, so I often carry a notebook with me when visiting the garden to jot down the names of herbs that I want to look up later.
The gatehouse hosts a permanent miniatures exhibition and the Begijnhof Museum (located at number 29, on the left) will give you a good idea of how the beguines used to live. You have to buy a ticket for the museum itself, but at two euros per person, it's definitely worth the price of admission.
While the gardens of the Begijnhof in Breda are open to the public for free, please keep in mind that the beguinage is home to elderly women who like their peace and quiet.
2. Willem Merkx Garden (Willem Merkxtuin 26)
As you step out of the begijnhof, all you have to do is cross the cobbled street and enter Willem Merkxtuin, a quiet city garden tucked away behind a row of residential grand houses.
If you don't know about this garden, it's really easy to miss it because there aren't any clear signs pointing to the two entrances. The two enormous massive wood gates that you can go through to reach the inner courtyard are located on Catharinastraat (between numbers 24 and 26) and on St. Annastraat (next to number 12). At a first glance, it may look like you're entering private property, but Willem Merkxtuin is a public garden, freely accessible to the public.
Sometimes, I use this garden as a shortcut between the two streets; other times, it's a pitstop to browse through books that I picked up from the library around the corner. For the weary traveler, Willem Merkxtuin is a place to rest and relax in the middle of the busy shopping streets of Breda.
The garden was gifted to the city of Breda by its former mayor, Willem Merkx. Advised by a committee (the truly Dutch way), Merkx chose to create an urban garden as a parting gift at the end of his last term. The garden was officially opened in 1985 and has been a favourite with locals ever since.
What I love about this park, other than the enormous magnolia tree and the perpetually-aloof resident cats, is the collection of sculptures tucked away in different nooks of the garden. There are 12 sculptures overall, and I challenge you to find them all.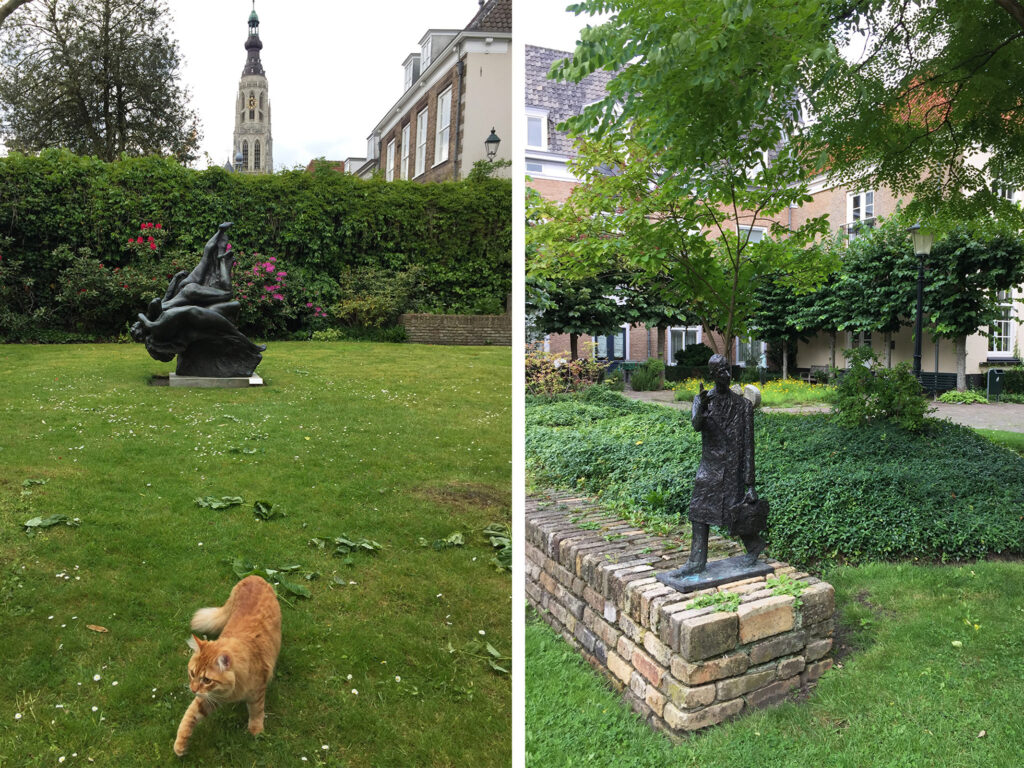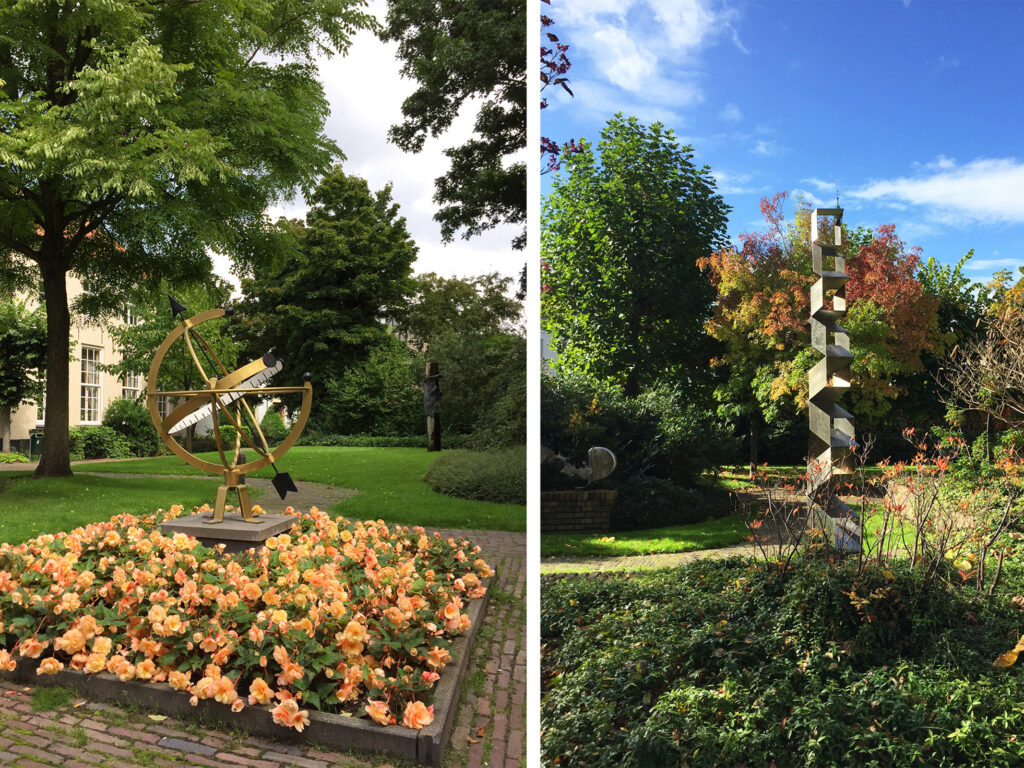 3. Valkenberg Park
After its revitalisation and redesign in the mid-90s, Valkenberg has been transformed into a pleasant gateway to the city of Breda. So if you're coming to Breda by train, you'll have to go through Valkenberg Park to get to the old city centre.
The park, once a part of the royal grounds of Breda Castle, was only accessible to the Lord of Breda and his guests until 1812. But today you'll find it's a popular meeting place for Bredenaars and visitors alike. There is a pond, a playground for kids and a nice pavilion that sells refreshments – and, when the weather is nice, becomes an ad-hoc lawn bar. Don't be surprised by the flock of chickens running around the park. They rule this roost.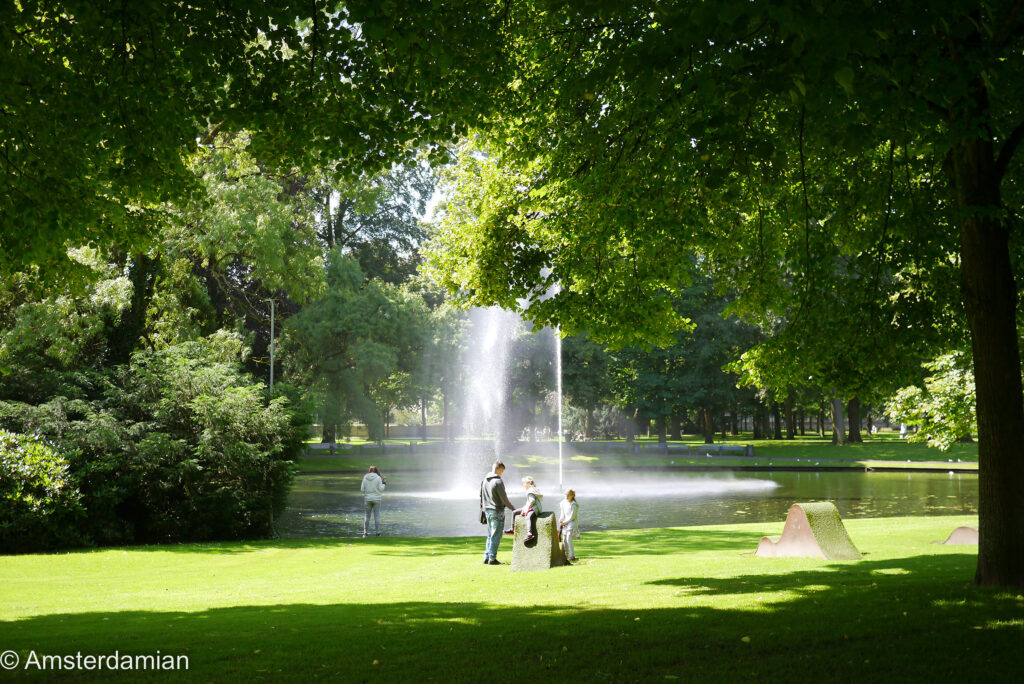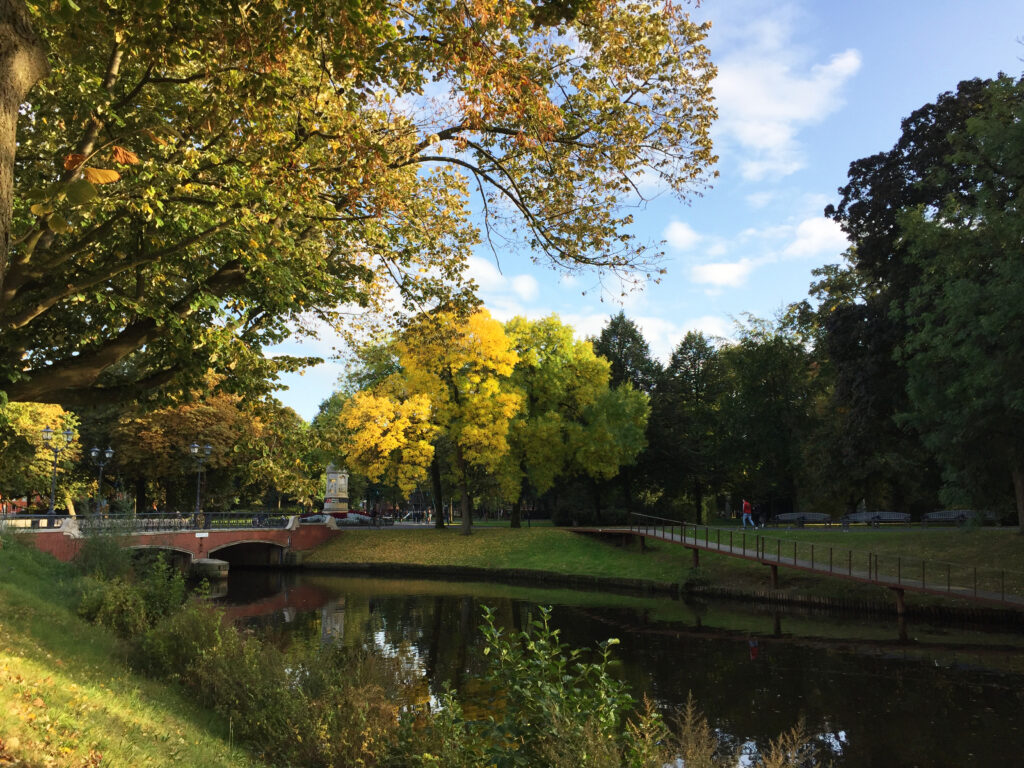 Breda has so many more green spaces within city limits, but these three urban gardens are really easy to visit on a day trip. One of the goals of the city is to become a "city in a park" by 2030, with the aim of protecting the existing nature in the city. I, for one, can't wait to live in an even greener city!
About Mickey
I met Mickey through Instagram. Actually, we've never met in real life, but that's something I'm determined to fix at some point.
At first, the plant photos grabbed my attention. But then, the captions! The way she was talking about the plants was no ordinary plant lover talk. It was knowledgeable and fun, loving and creative. I had to dig deeper and see who that person was, and I found out she was a houseplant writer specialising in blog posts, copywriting, and newsletters for the plant industry. It all came together and made sense then. Her website, Green with Purpose, is definitely not "your grandma's gardening bulletin", as she states on her home page. I've never met someone specialised in writing about houseplants before, and I found the job so exciting! But Mickey is not only writing about plants. She's a full-time content writer who creates content in various domains, from plants and lifestyle to productivity, from personal finance to online business. If you're curious, check out her portfolio website: Clean Green Content.
She gracefully accepted my proposal for a guest post, and I hope you enjoyed it!
Dana M
Stay tuned for more and follow Amsterdamian on Instagram and Facebook for daily stories about life in the Netherlands. Please share this post if you liked it!
Don't forget to check out my photo book: Amsterdam Through the Seasons!
If you want to buy prints and other cute objects, check out our store on Society6!
Subscribe to our newsletter!