This pages includes affiliate links. If you click and purchase, I may receive a small commission at no extra costs to you.
In the center of the Netherlands, capital to the province with the same name, you will find Utrecht, one of the most charming cities in the country. There's a special feel to Utrecht that delights its guests: although the city is old, the streets emanate a young vibe, because Utrecht is a university hub.
Utrecht is a mix of quiet and lively streets and has a certain refreshing quality to it. Little antique shops pepper the city and you can spend hours browsing through them, looking for hidden treasures. Many cafés and restaurants are tempting you at every corner, but make sure to get acquainted with the rich history and contemporary culture too, by visiting some of the many attractions.
Granted city rights in 1112, Utrecht has developed because of its position on the river Rhine, and it has been the most important city of the Netherlands until the Dutch Golden Age, when Amsterdam took over as a cultural and trading centre. Utrecht has been also the religious centre of the Netherlands since the 8th century.
Like many other visitors, I fell in love with Utrecht the moment I stepped on the cobbled streets for the first time, a few years ago. Wandering through the narrow streets, I felt like traveling back in time, which was nice, but the vibe was that of a young city, which was even better. I marvelled at the Dom Tower and I couldn't get enough of the wonderful two stories canals; I enjoyed the Harry Potter look&feel of the Catherine Convent, I and I browsed countless antique shops. I had coffee in cosy bars and wandered some more; I went to concerts. Utrecht is a place where I will always come back with pleasure.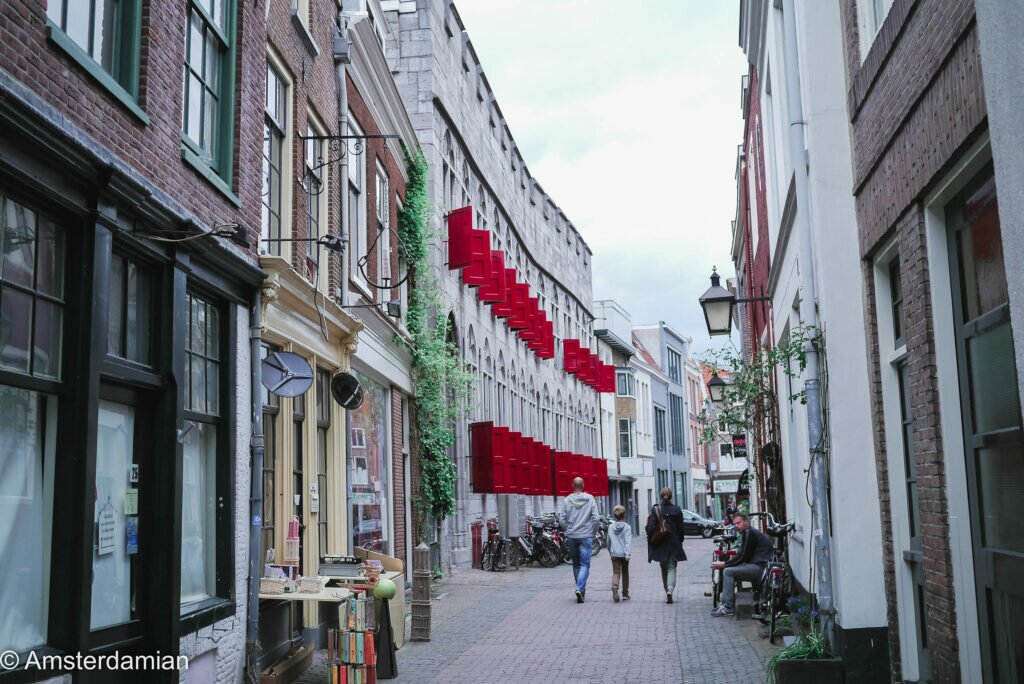 Content:
What to Do in Utrecht
Explore the city centre. The old centre of Utrecht is stunning! You can explore it on foot, to better take in the atmosphere of the city and to discover interesting details, but also by bike. Walk around, paying attention to the old houses and the canals, and don't miss the hidden courtyards you will stumble upon. The house entrances are beautiful and you can spend a lot of time admiring them, as this article proves.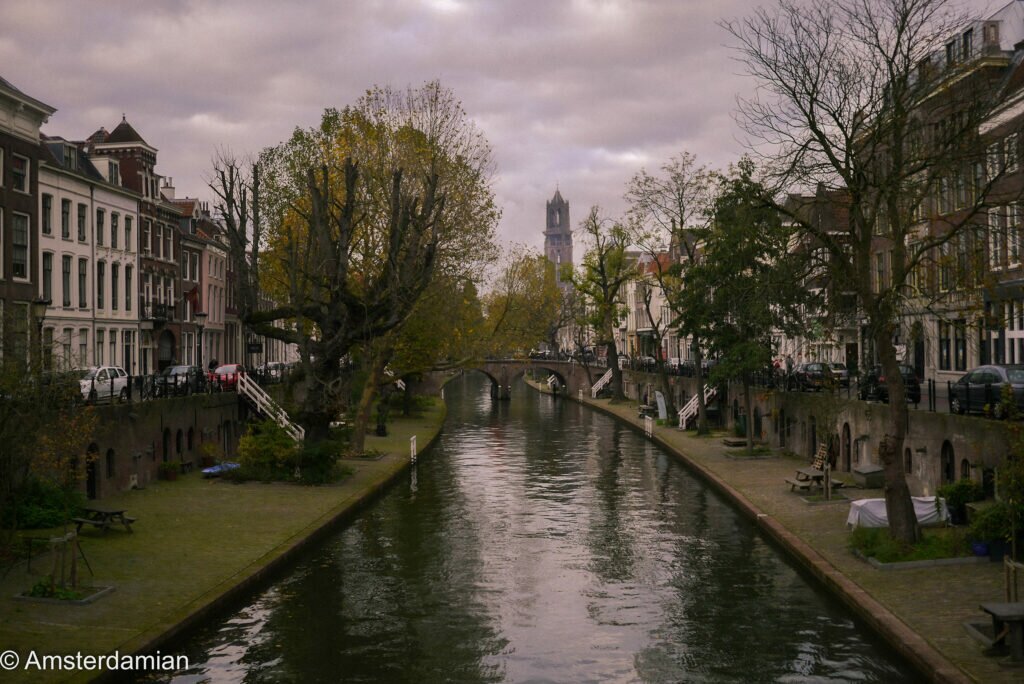 Explore the canals (Oudegracht in particular). The current canal network, different from what you usually see in the Dutch cities, was constructed on the bed of the river, which was passing through the heart of the city. Utrecht's canals are special because of the wharf system, built as an inner city harbour system. Storage facilities (werfkelders) were built on the wharfs, and on top of those, the main street ( including houses). The wharfs and the cellars are accessible from a platform at water level, with stairs descending from the street to form a unique structure. It's something worth seeing!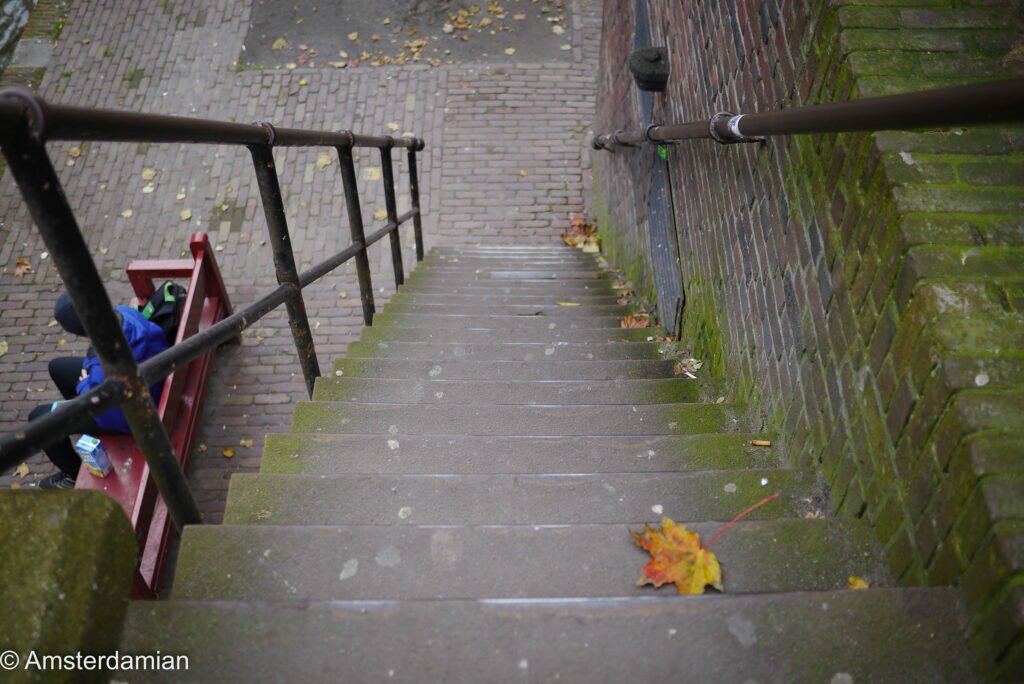 Have dinner at a wharf restaurant. You can stop at one of the wharf restaurants and have dinner right on the canal's edge. Imagine a summer evening, warm light illuminating the canal's waters, while you enjoy dinner and watch the boats passing by!
Canal tour. A boat ride through the canal network is always a great way to discover a Dutch city. Utrecht is no exception to that, and you can explore these scenic canals by boat, pedal boat or even kayak.
Climb the Dom Tower and visit the Domkerk (St. Martin's Cathedral). At 112 m and 32 cm (369 ft) in height, Dom Tower is the tallest church tower in the Netherlands. Climb it to have a great panoramic view of the city. They say on a clear day you can even see Amsterdam! You can climb this tower with a guided tour, and it will last about one hour (you have to climb all those steps and stop from time to time for the guide's explanations). The Dom is under construction, but can still be visited and you can even take the lift! St. Martin's Cathedral used to be the largest cathedral in the Netherlands, and was connected to the Dom Tower, but they got separated by a storm, and only parts of the cathedral remained.
Pandhof van de Dom — this is the old monastery's garden. It's a quiet oasis, with a great view over the tower.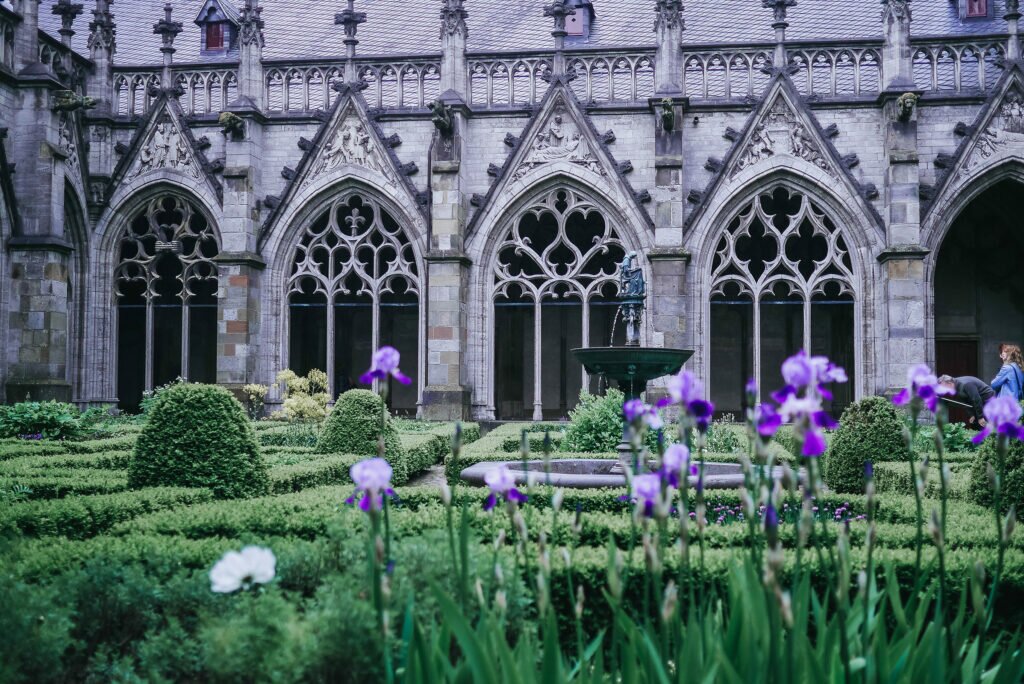 Set on a quest to find the hidden courtyards (de hoofjes). Hoofjes are enclosed courtyards, most of them with gardens, green oasis hidden behind buildings. This is one feature of Dutch cities that I like so much, probably because it was such a surprise to discover it.
Have a beer at the Oudaen brewery. Drink a beer among the copper kettles, in this monumental building from 1276, tap your own beer or try a beer tasting.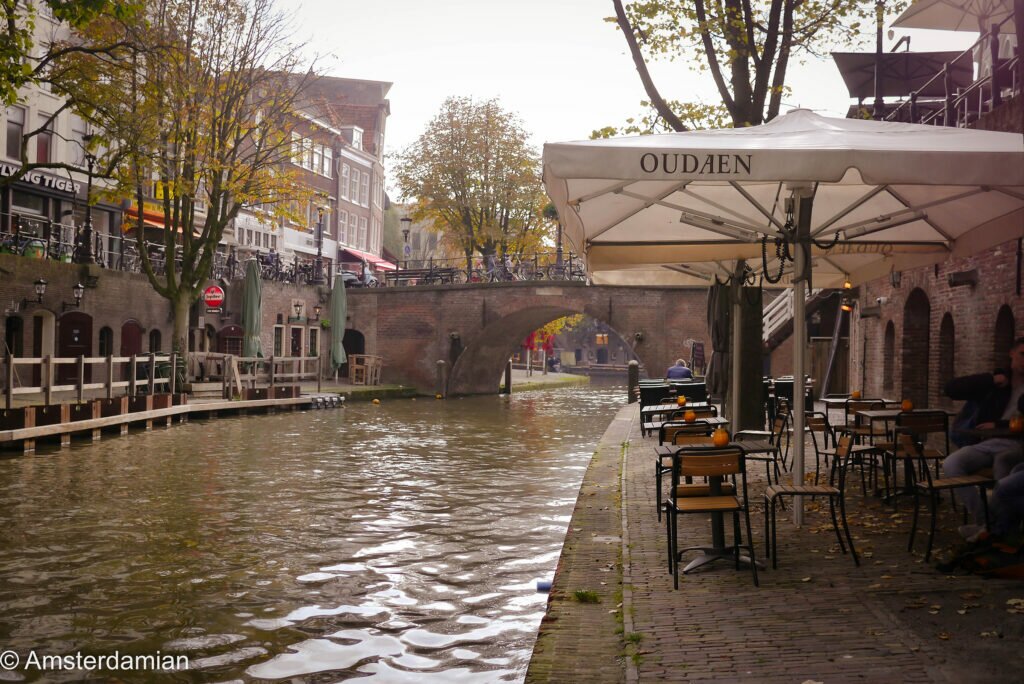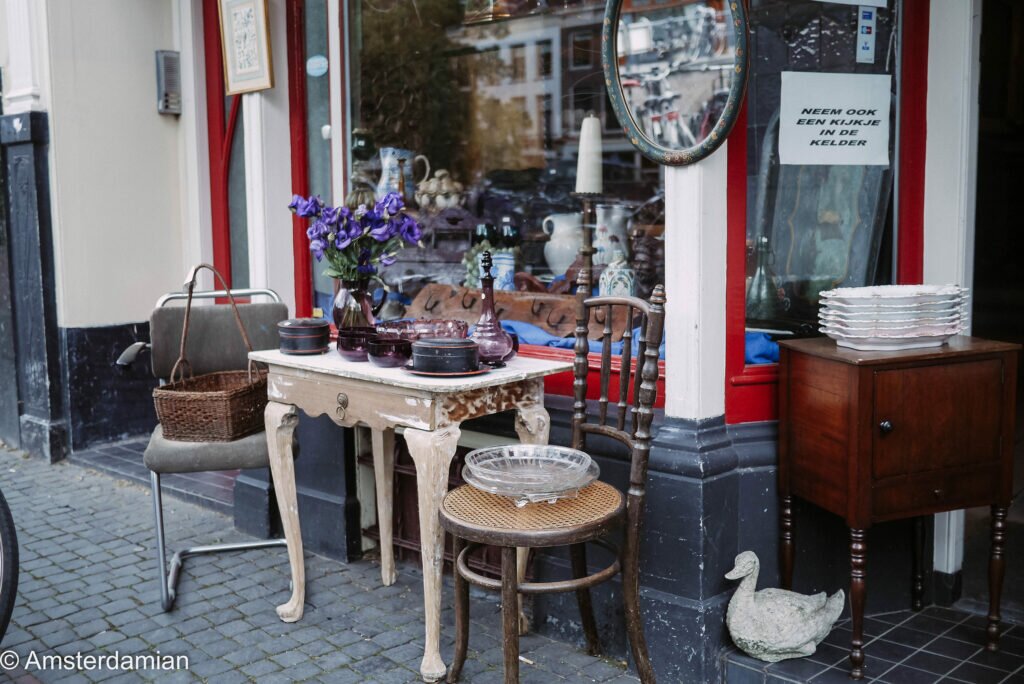 Museums to See in Utrecht
Utrecht has an impressive number of Museums, art galleries and exhibitions. From Christian art to automatically played instruments and trains, there is something for everyone. One day will never be enough to visit everything Utrecht's cultural scene has to offer, so make your choice wisely. Here is only a selection of the main museums in Utrecht.
The Centraal Museum. It has an extensive collection of old, modern and applied art and fashion and city history collections.
Speelklok Museum. This fun museum is amazing! It has an impressive collection of automatically playing musical instruments, from musical clocks to automatons, barrel organs and orchestrions (self-playing orchestras). The instruments, centuries old, still function and will delight you with their music. It's a museum for children and adults alike.
The Railway Museum. A museum for all ages, to learn about how trains changed the world. It has a real life station, a theatre and various exhibitions and events.
DOMUnder. An underground route to discover the city's past. Right under the Dom Tower, in an intricate system of tunnels, you will discover 2000 years of Utrecht history, since its beginnings as a Roman settlement.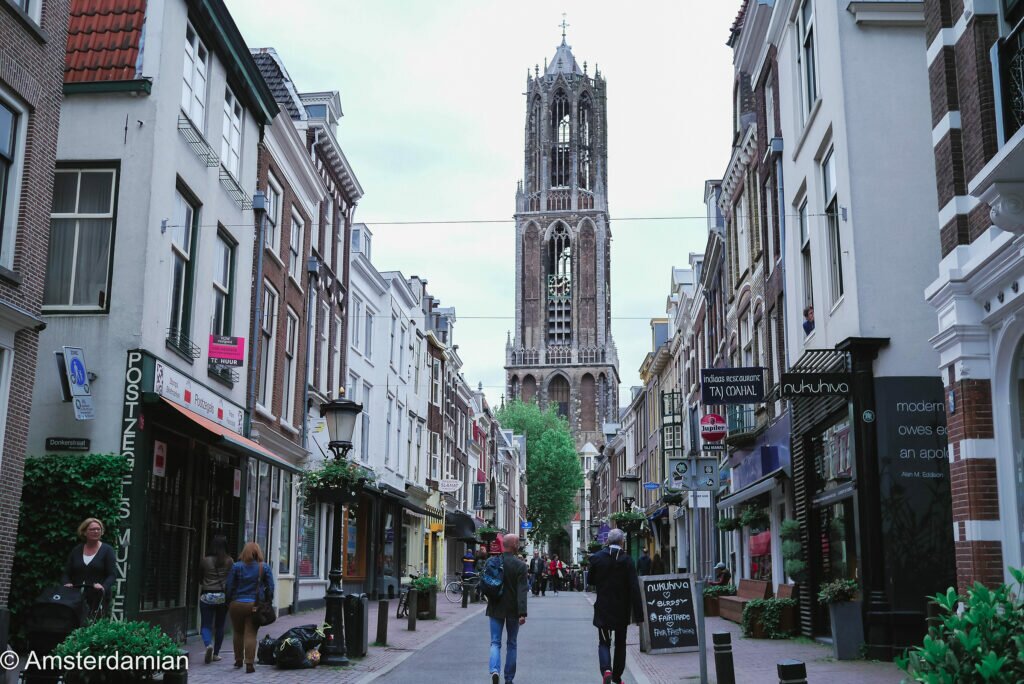 Nijntje Museum. A museum for children between two and six, to discover the world while they play. They will go on adventures together with Miffy — an adorable little bunny, originally created by Dick Bruna in 1955 to entertain his son. Since then, Miffy has become a global icon and one of the most popular rabbits on the planet.
The Museum Catharijneconvent. This is a museum of religious art, where you will learn about the history if Christianity in the Netherlands through art, old and new.
Sonnenborgh Museum and Observatory. Sonnenborgh was built on a monumental 16th-century bastion, and is one of the best-preserved city wall bastions in Northern Europe. Here you can explore the bastion or climb the steps to the star cupolas, where telescopes bring the universe and stars up close.
Fotodok – is an international space for documentary photography based in Utrecht. A "space to see, think and learn".
The Botanical Gardens of Utrecht University. A collection of plants from all over the world.
The Rietveld Schröder House – This house, designed by G. Rietveld according to the principles of the art movement De Stijl, is a UNESCO World Heritage Site. If you're passionate about architecture, make sure you don't miss it!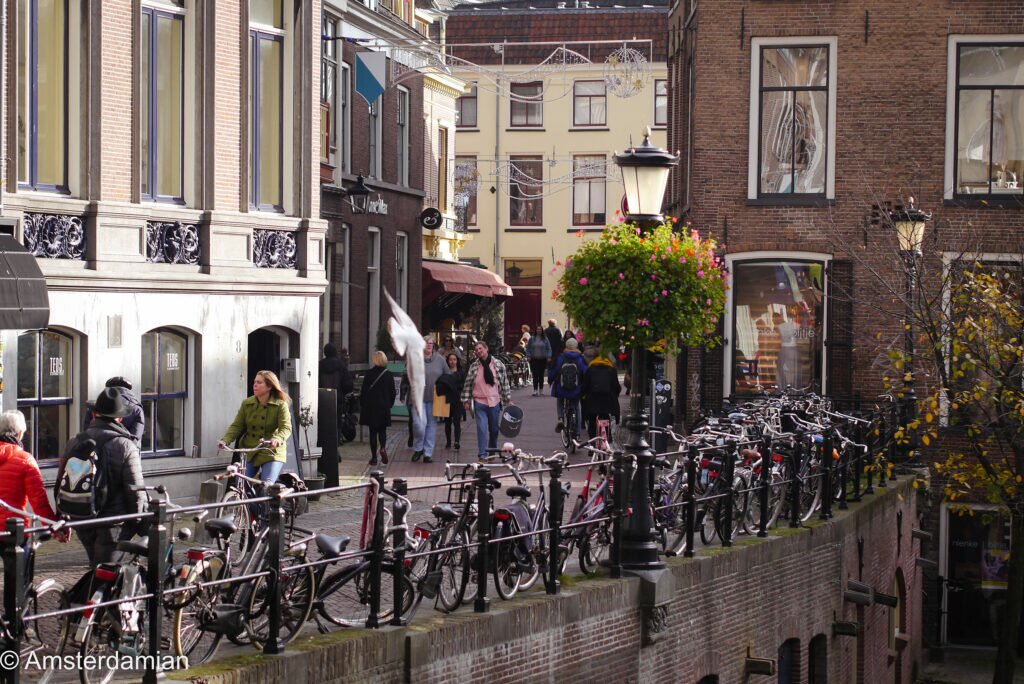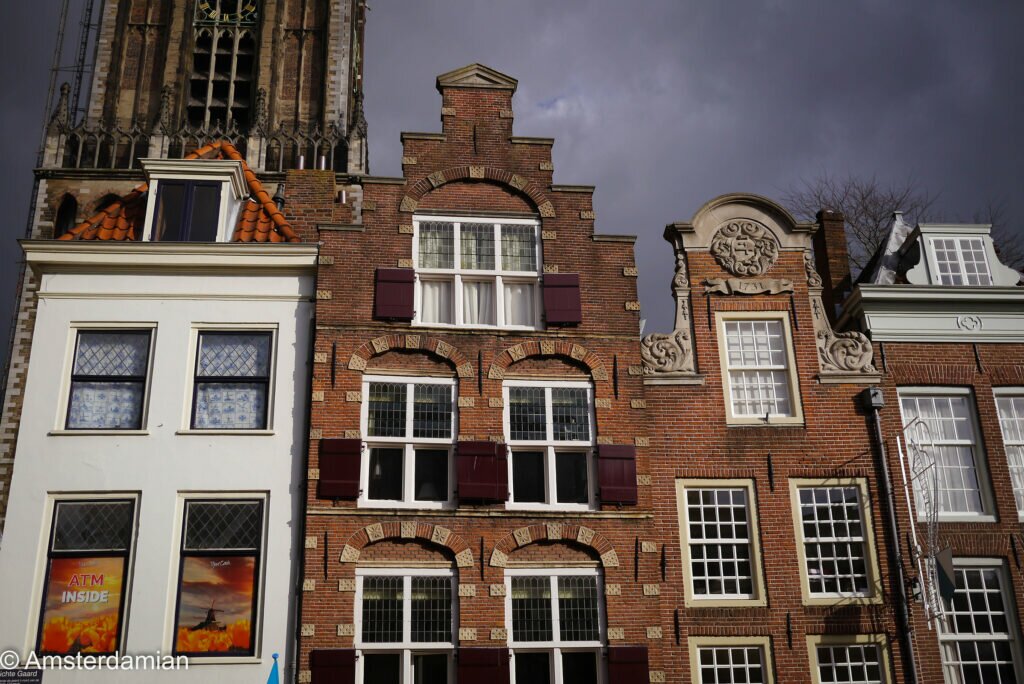 Yearly Notable Events in Utrecht
Apart from the events happening on a national scale, like King's Day and Sinterklaas, Utrecht is host to a couple of other interesting events throughout the year.
SPRING Performing Arts Festival is an international performing arts festival that takes place in May, bringing theatre, dance and visual performances to Utrecht's theatre venues and streets. "SPRING is a plea for art that tries to find contemporary forms to ask contemporary questions, for art that isn't about pleasing but instead is brave, raw and beautiful, rich and confronting, art that has queries for society instead of serving it.[SPRING website]"
De Parade is an outdoor summer festival (July-August) for theatre and music.
Utrecht Lumen is a light art route through the historical centre. It can be enjoyed year round, from the moment the streets lights are switched on till midnight. The works of art play with the particular architecture of a building, or shine light on the history of a place, and they make you see the city in new ways.
International Chamber Music Festival – December. The world's best classical musicians are giving amazing performances during this festival in Utrecht, bringing old and new pieces on stage.
Utrecht Parks
Utrecht has many gardens and parks where you can relax, sunbathe or have a picnic. Here are a few of them, in the city and right outside of it.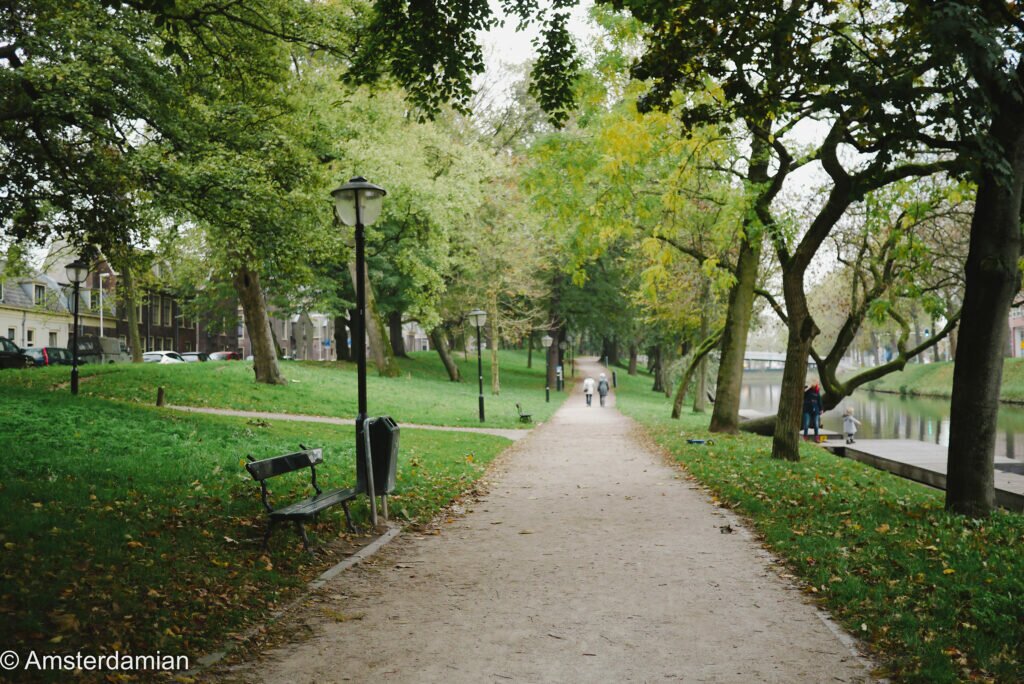 Natuurpark Bloeyendael – in the east of the city, this park was created in 1976 and developed into a beautiful nature reserve with interesting flora and fauna. It features hiking trails, flower meadows, a botanical garden and a beekeeping farm.
Voorveldse Polder — next to Bloeyendael Park, is the place to go for walking or playing sports.
Strand Oog in Al, also known as Soia, is the pleasant city beach of Utrecht. In Utrecht-West you will find the cozy city beach Soia, Strand Oog In Al. Utrecht residents are likely to be found here on a sunny day, because it is the perfect place for a relaxing afternoon by the water. A nice place where you can enjoy lunch, dinner, BBQ and drinks at the (picnic) tables or on the roof terrace in the sand or grass.
Park Transwijk is a large park, between the districts Transwijk and Kanaleneiland, where events and activities are regularly organised. It also features a petting farm.
Park Lepelenburg and Park Servaasbolwerk / Sonnenborgh – green areas built on the old city walls.
Griftpark – a modern park in the centre of Utrecht, featuring public art, playgrounds and a skatepark, plus a long plant wall.
Máximapark – a big park in the western part of the city, with bike trails, a skating area and kids' playground, a lily pond and a butterfly garden.
What to See Around Utrecht
These are the closest attractions just outside of the city:
De Haar Castle. Looking like a real fairy-tale castle, featuring gorgeous gates, drawing bridges, moats and towers, Kasteel de Haar stands in the middle of a large park, with lakes, rose gardens and forests. Makes for a splendid day-trip!
Slot Zuylen — on the river Vecht in the tiny village of Oud-Zuilen, near Utrecht. It's surrounded by beautiful gardens, perfect for a relaxing stroll.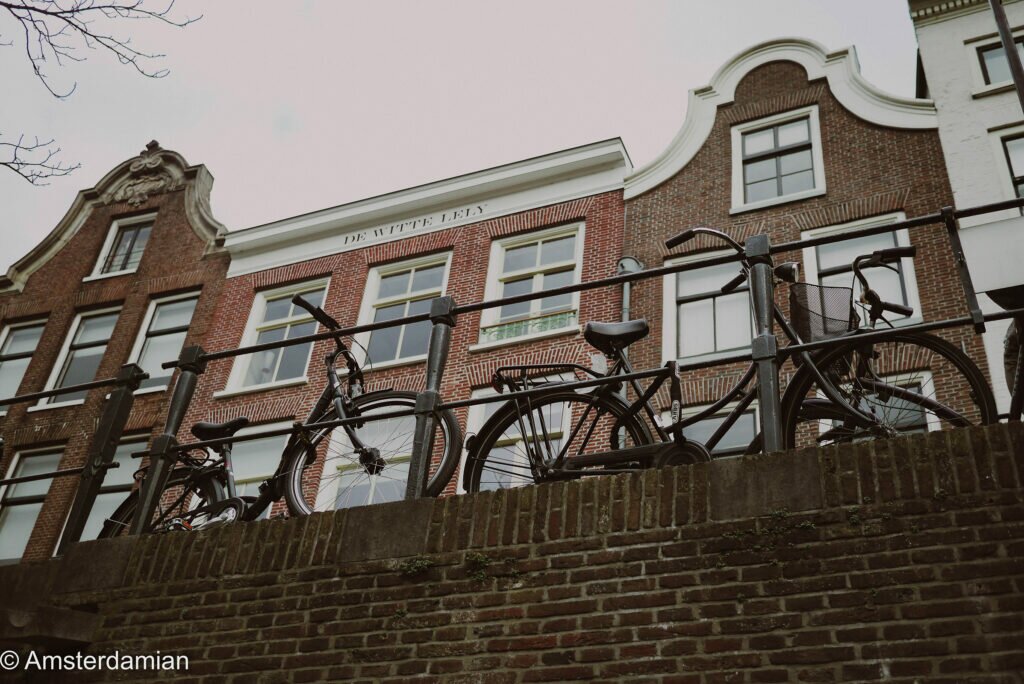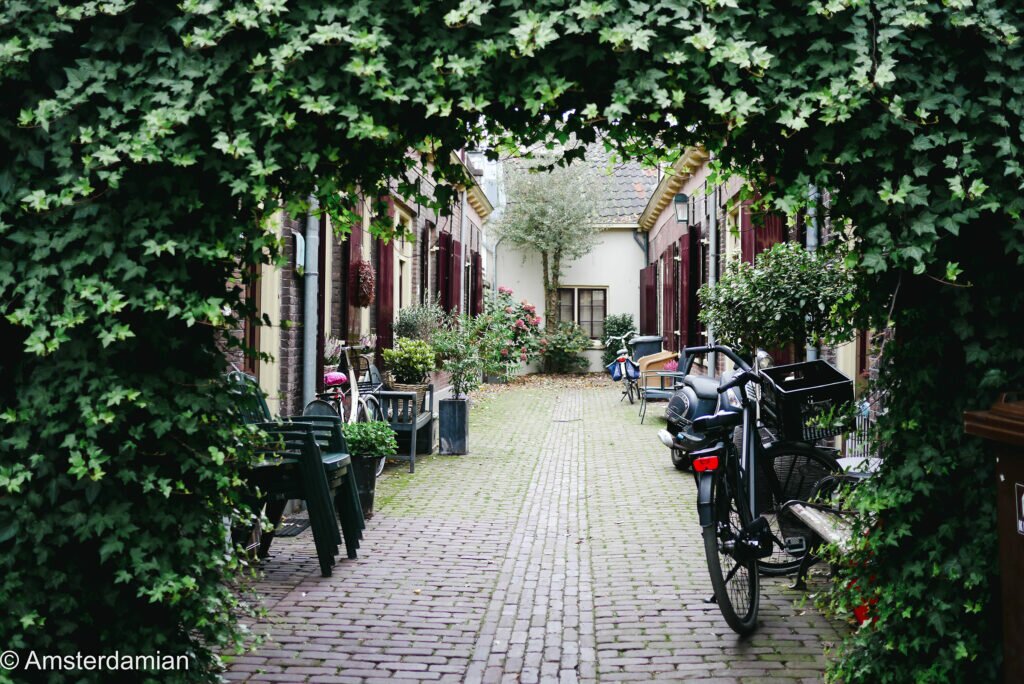 Day-Trips from Utrecht
Utrecht province is not big, so there are many short and delightful day-trips you can take from Utrecht. My top choices are:
Amersfoort. This medieval city is the jewel of the province. Worth seeing for the medieval city gates, old architecture and interesting museums.
Woerden. A charming star-shaped town where you can see a castle, a cheese market and have a cheese making experience. You can book a city walk if you'd like to get more insights about this beautiful village.
Oudewater. This little village attracts many tourists each year with its Witches Weighing House. A must see if you're passionate about witches and history. And while you're there, pay a visit to Montfoort village too!
National Park Utrechtse Heuvelrug. A stunning park where you can go for hiking, biking, or visiting a country estate! A mix of forests, sand and heather fields, the park is home for a varied flora and fauna.
As you can see, there are many things to do and see in Utrecht and around it. I hope this guide inspires you for your next day-trips!
Stay tuned for more and follow Amsterdamian on Instagram and Facebook for daily stories about life in the Netherlands. Please share this post if you liked it!
Don't forget to check out my photo book: Amsterdam Through the Seasons!
If you want to buy prints and other cute objects, check out our store on Society6!
Subscribe to our newsletter!