If you love plants and gardening, and you live in Amsterdam, then you are in the right place! This city is welcoming you with all its little gardens, flower markets, flower shops and urban gardening projects.
One of the first things anyone will notice when visiting Amsterdam is how much Dutch people love their flowers. And I'm not talking about the well-known floating flower market, tulip festivals or Keukenhof Park. I'm talking about the plants that cover every little piece of soil, balconies, gardens, tree pits and fill the huge pots placed on the sidewalks – or any other creative containers: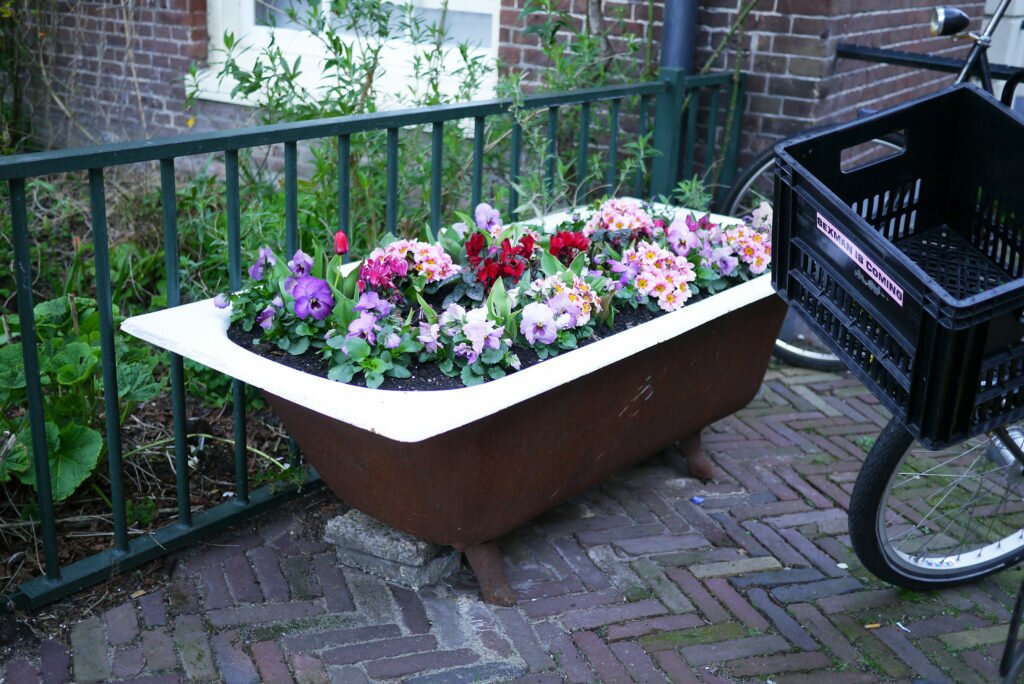 Amsterdam is a green city whose inhabitants are doing their best to maintain it like that.
Almost every garden in this city abounds in flowers and sometimes vegetables. As a non-local, you don't always see that, because of the way Amsterdam houses are built — the gardens being surrounded by building blocks and therefore hidden. It might sound ignorant to some, but I was amazed when I first heard that behind all the beautiful façades of the canal houses there are beautiful hidden gardens. In the past years, as the interest in urban farming grew, a couple of urban gardening projects took shape and developed. So, if you too are interested in gardening, urban farming, environment, permaculture — or your aim is as low as decorating your house with a few lovely plants — you might find this list interesting.
Here they are, the nine places in Amsterdam that any aspiring gardener must know about:
Intratuin. Few shops are so full of joy as the Intratuin in the first warm days of the spring. It's the time when everyone starts working in the garden and visits the gardening stores, going home with cars/bikes loaded with plants. This is definitely my favourite plant shop in Amsterdam. The offer is impressive, from seeds and bulbs to decorative plants, herbs, vegetables, even trees. You can buy here everything you need for a garden: pots, soil, plants, plant feeders, hoses, sprinklers and much more. It also has a generous home decor section and a pet shop.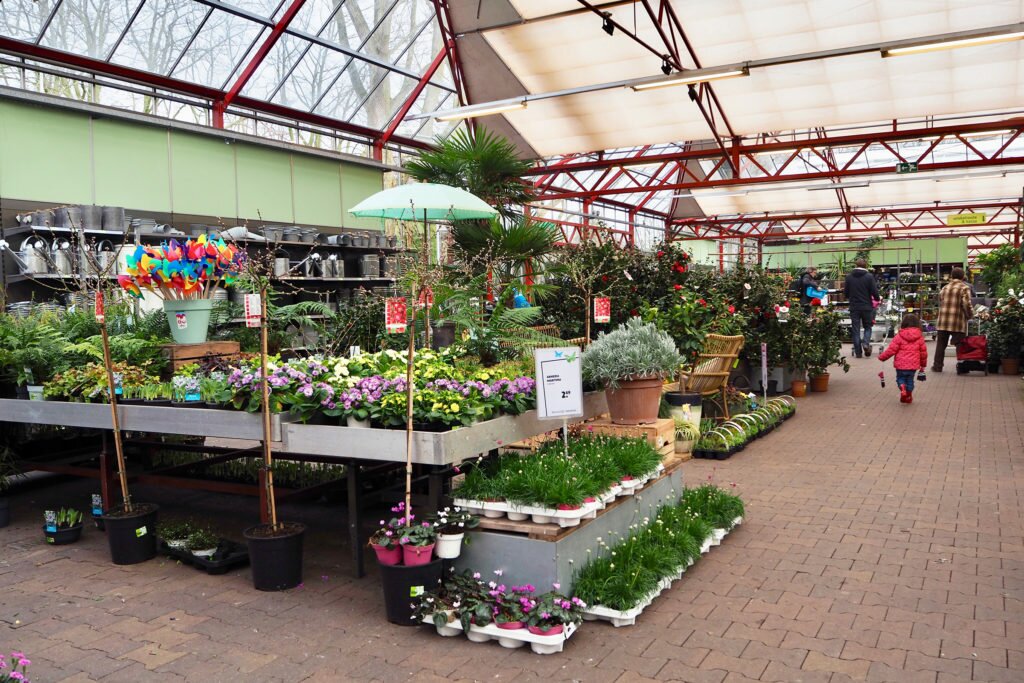 2. Tuincentrum Osdorp. I didn't visit this one but looks just like Intratuin. If you live in that part of the city, it might be a better choice for you.
3. Wildernis. The name translates as Wilderness. How beautiful is that? This place in Amsterdam West is a plant shop that will help transform your apartment into an urban jungle. Here you can buy indoor plants, books about gardening and ornaments. If you can't decide which plants you want, you can take a sit and have a coffee while making your decision.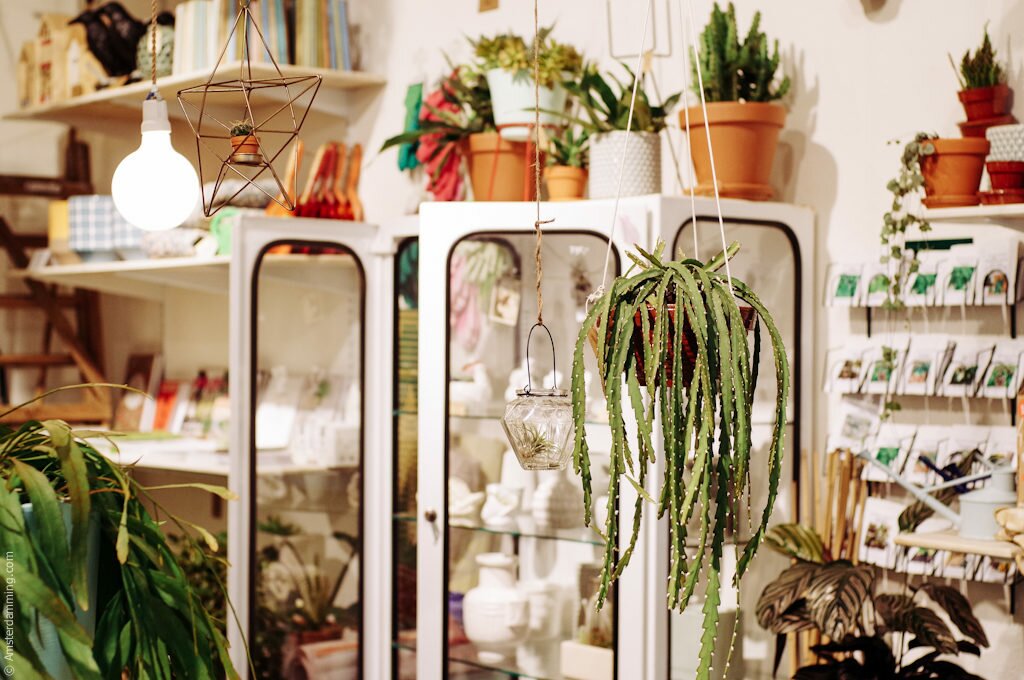 4. Urban Herbology — is not a place where you shop for plants. This is the place where you learn how to forage for wild plants in the city, how to grow a bee friendly garden, how to make ointments and tinctures. Urban Herbology is for daring guerilla gardeners, as well as for the shy ones, who want to keep the city green. Lynn Shore, the marvellous person behind it, will gladly receive you in her groups and teach you tons of useful things. I was an apprentice with them for an urban herbology course a few years ago and it was amazing!
5. Amsterdam City Farming Map. A map containing all the city farming projects in Amsterdam, where you can find the food cooperatives, school gardens, herb gardens, petting zoos and more. It gives an idea about what is happening in your area and where you can contribute or go for advice. Many of the websites are in Dutch, but it's easy to translate them and you can always contact any of the initiatives to ask about English-speaking activities. But, usually, plants language is international, no translations are needed.
6. I can change the world with my two hands is a community garden project in Amsterdam West. Here you can attend workshops to learn things like how to start your own compost, how to grow an urban garden or how to make flower arrangements. You can also pick your own fruits and veggies and pay less for them than you would pay at the organic supermarket. It is possible to apply for one of the available plots and grow your vegetable garden here, if you don't have the space for it at home.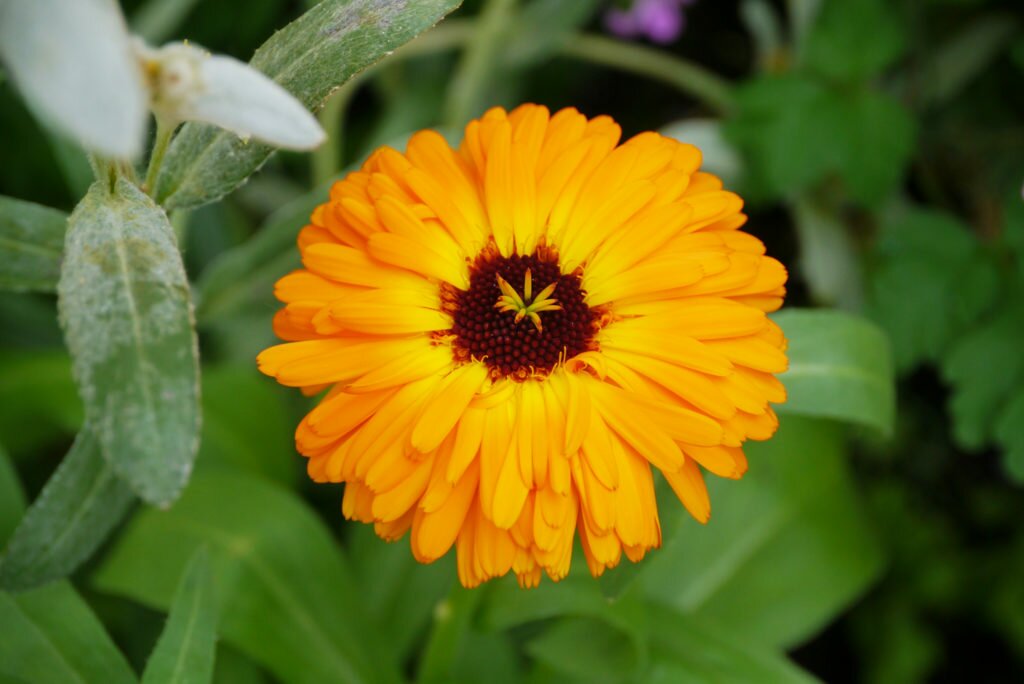 7. Cityplot Amsterdam is a collective of urban food growers, educators and permaculture designers. They are involved in designing and growing a couple of gardens around Amsterdam and offer consultation for growing a school garden, a restaurant or office garden. Cityplot also organises workshops, outings and activities for children, all involving gardening and organic food.
8. Opentuinendagen. An event which gives the opportunity to admire other people's gardens. The Open Gardens Days give us access to some of the most beautiful hidden gardens of Amsterdam. It's one of my favourite events, those few days of the year when we can have a sneak peek behind the closed doors.
9. Your own garden/balcony/living room. No matter how small a place is, there is always room for a plant. Grow plants that make your house and balcony look better, smell better, grow herbs for tea and veggies for your salad. Grow something that is offering food for bees and other little creatures. Just try it. Life without plants is boring!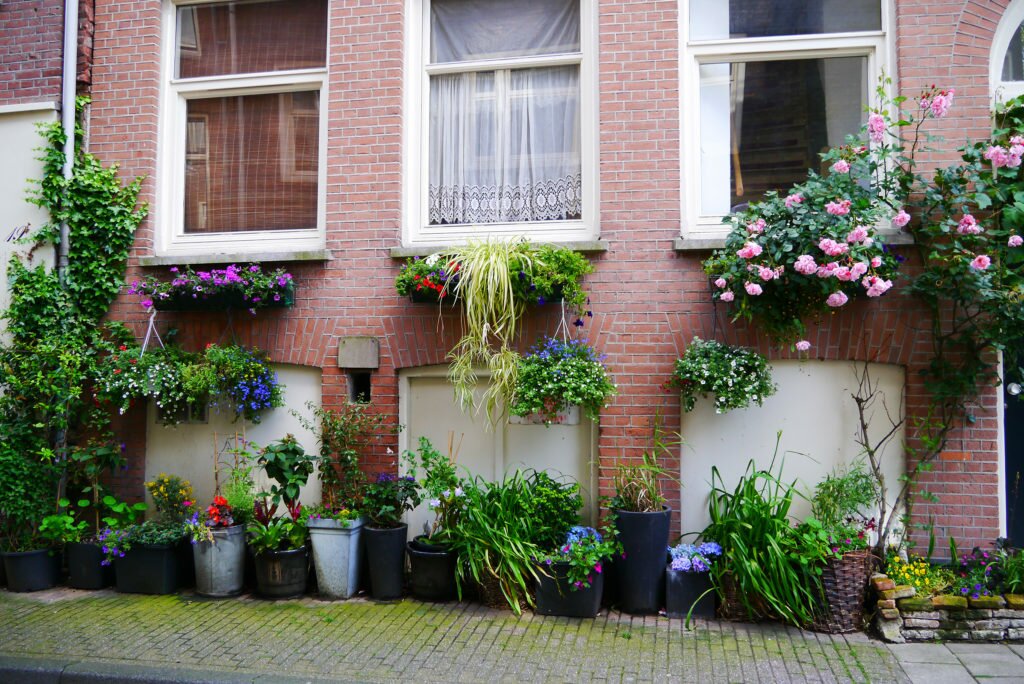 Stay tuned for more and follow Amsterdamian on Instagram and Facebook for daily stories about life in the Netherlands. Please share this post if you liked it!

Check out my photo book: Amsterdam Through the Seasons!

For prints and other cute objects, visit our store on Society6.