The Netherlands, small as it is, is divided into twelve provinces, each one having its own capital, coat of arms, and, sometimes, dialect. To really get to know the country, one needs to discover more than just one area or just one city. This article marks the start of a series on this blog, one that aims to discover the entire country, province by province. Here are the twelve Dutch provinces: Noord-Holland, Zuid-Holland, Zeeland, Noord-Brabant, Limburg, Utrecht, Gelderland, Flevoland, Overijssel, Drenthe, Friesland, Groningen.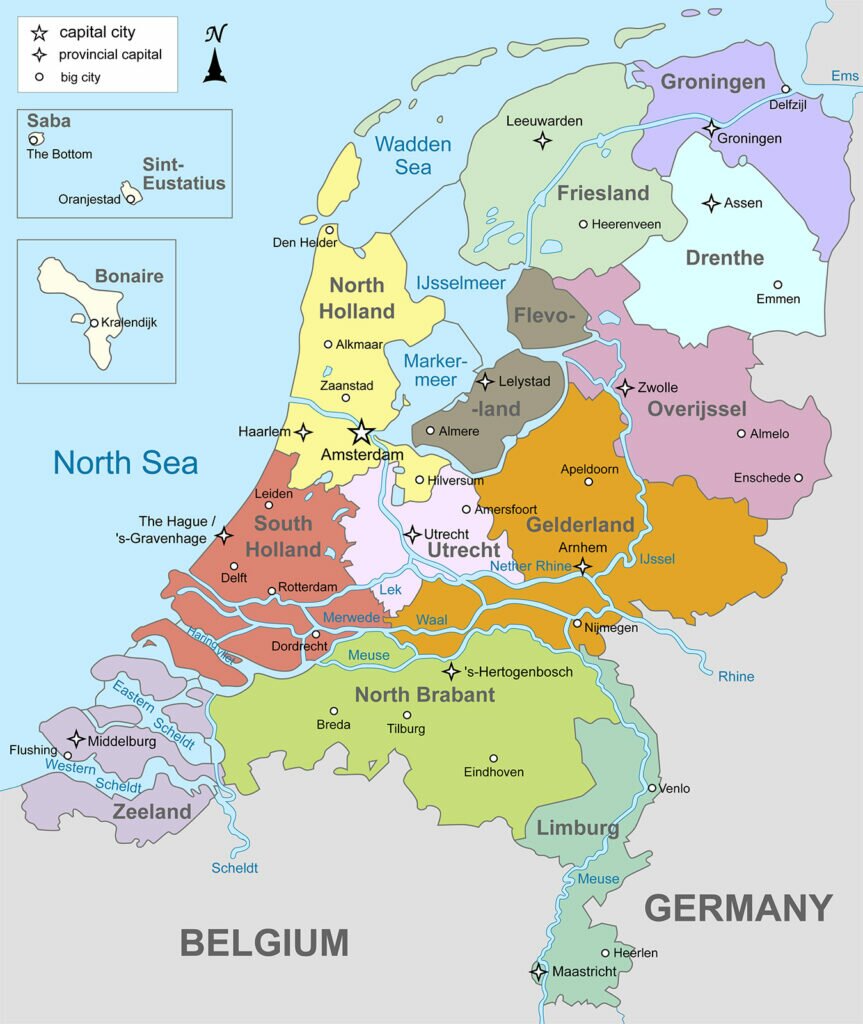 Each month we will focus on one province, here on Amsterdamian. We will travel and show you at least four locations from that area, in articles, photos and videos. We will try to introduce you to some stories and people as well. There is no standard way a province will be presented, because we are not fans of strict rules. The articles can be a full guide to a city, a top of cities or villages, an interview, a nature area walk, or a museum visit – whatever sparks our interest. It won't be exclusive either, meaning that we will write about other provinces or subjects as well during that month. The theme being a certain province means merely that one area will be the star of the month, with the most articles dedicated to it. Unfortunately, we won't be able to visit also the Caribbean Netherlands this year, so maybe that's something for the future 🙂
It's a hard task and we won't claim that you will know everything about that province at the end of the month – we need to leave some things for later enjoyment, of course. We hope you will tag along with this journey and that you will enjoy it. Now, let's start with the first one: Noord-Holland (or North Holland). Over the years, you have read mostly about this province here, on this website; many stories have been told, already, but there is still much to discover. You can save the articles that interest you for future visits, since at the moment the travelling is restricted or too complicated.

Noord-Holland Province
Noord-Holland is the most visited and known province of the Netherlands, so much that Holland became the nickname of the country and it was used even in the official tourism promotion up till 2020, when it was decided that dropping the nickname will help battle the over-tourism in Amsterdam and the surrounding areas. However, many people still refer to the Netherlands as Holland, even if they are aware of the distinction.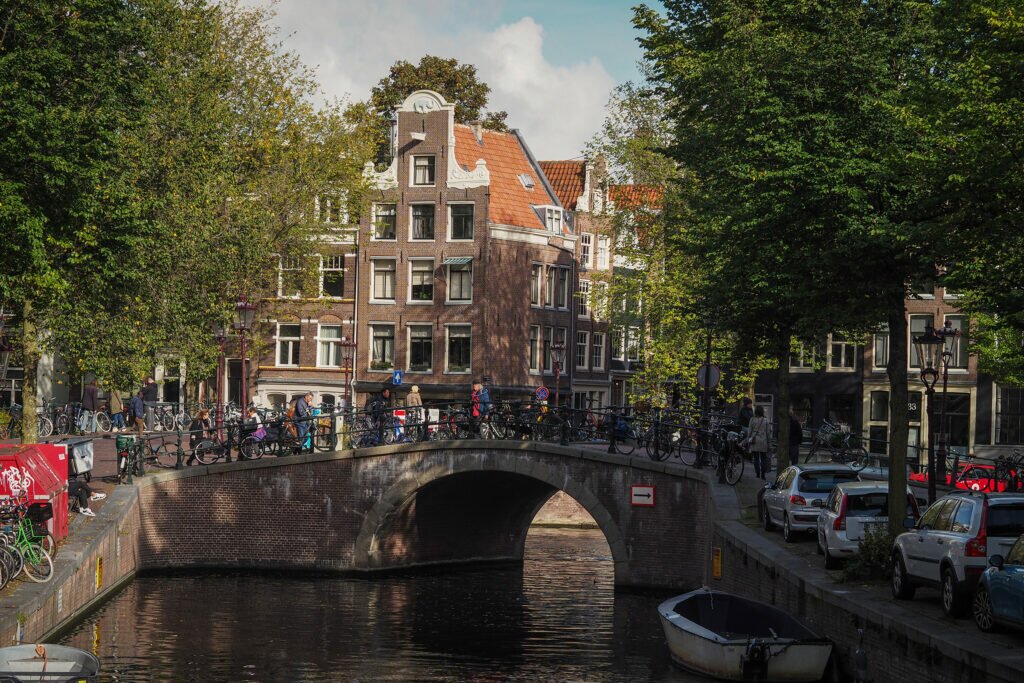 But Noord-Holland is just a part of this beautiful country, as you can see on the map above. It's located in the northwestern part of the country, on the North Sea, and has as the provincial capital the pretty city of Haarlem. Most of the land is at or below sea level. Texel Island and the Ijsselmeer lake are a part of Noord-Holland as well. The province's largest city is Amsterdam, which is the capital of the Netherlands.
Notable cities and towns of Noord Holland: Amsterdam, Haarlem, Alkmaar, Hoorn, Den Helder, Schagen, Enkhuizen, Zaandam, Volendam, Edam, Monnickendam, Medemblik, Muiden, Purmerend, Hilversum. There are many beautiful villages to be discovered in this area and nature areas as well: Marken, Broek in Waterland, De Rijp, Naarden, Huizen, Bergen, Koog aan de Zaan, etc. The most beautiful beaches of the Netherlands are here. From the popular resort of Zandvort in the south to Julianadorp aan Zee and Texel in the North, you can choose your favourite (if you can!). The entire coast is one large stretch of sand, bordered by a line of sand dunes which offer protection for the inland regions and create enchanting natural reservations.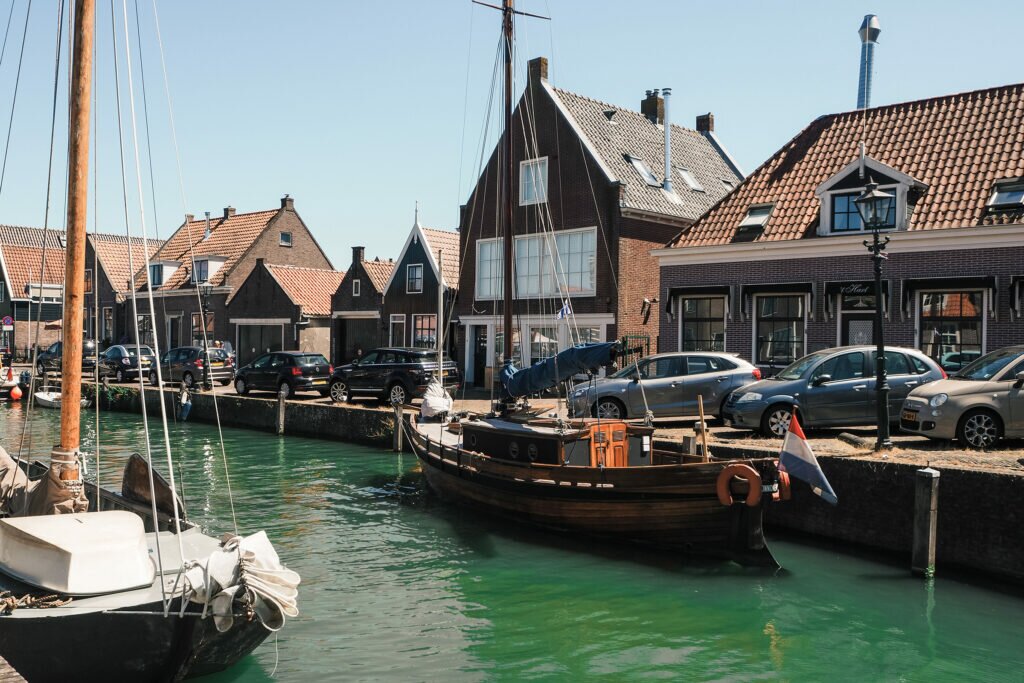 Attractions in Noord Holland
Noord Holland is home to some of the country's most popular tourist attractions: Amsterdam, Zaanse Schaans (open air windmills museum), the fishing village of Volendam, the cheese markets in Alkmaar and Edam, the Zuiderzeemuseum, a part of the tulip fields areas, Beemster Polder, Muiderslot.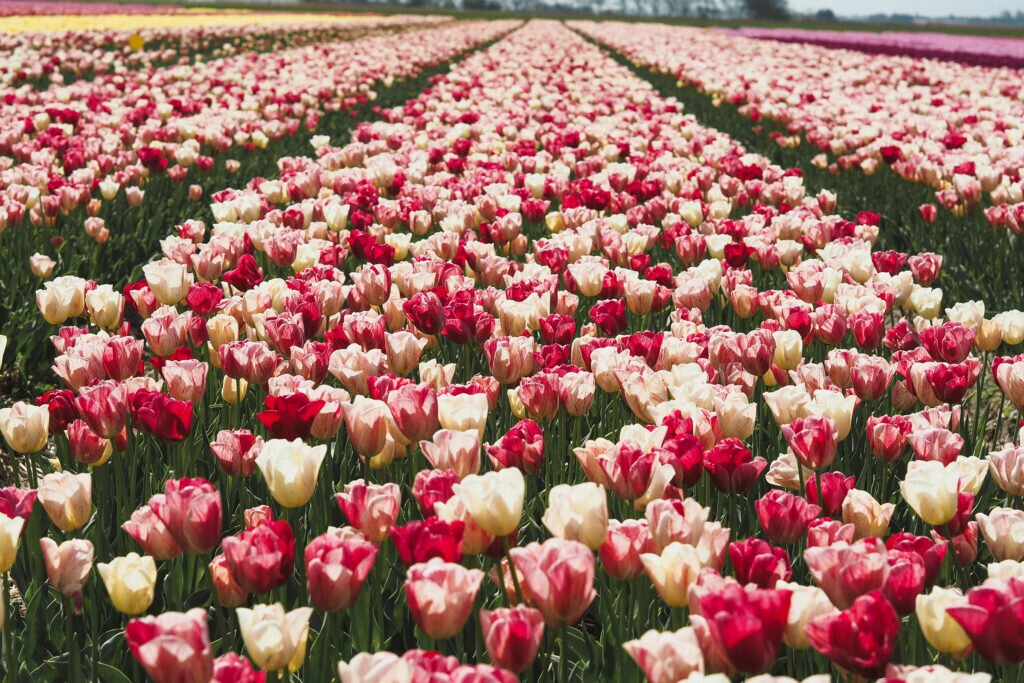 Nature in Noord Holland
From sea to lakes, from woods to dunes, from flower fields to heather fields, the natural landscape is quite varied and not as boring as you would expect from such flat lands. The most beautiful natural areas of Noord-Holland are: Zuid-Kennemerland National Park (dunes and forest close to Haarlem), Amsterdamse Waterleidingduinen, Noordhollands Duinreservaat (dunes area from Castricum to Egmond aan Zee), Schoorlse Duinen, Bergerbos (forest near Bergen), Heilooerbos (forest between Heiloo and Alkmaar), Amsterdamse Bos, Naardermeer, National Park Duinen van Texel.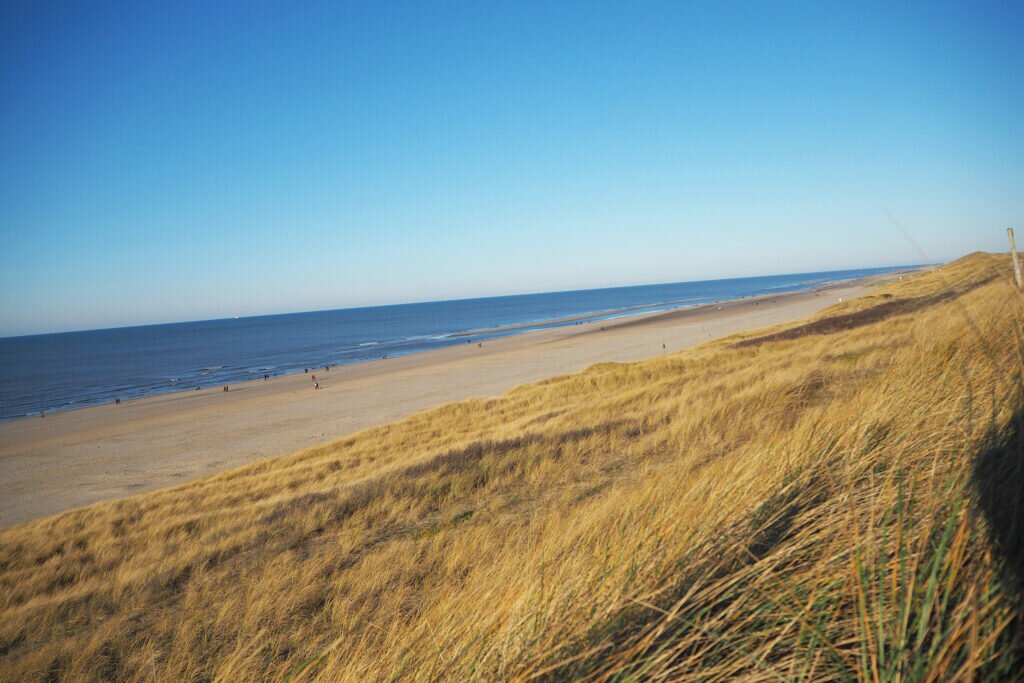 A few links where you can read more about Noord Holland:
That's all for now about this first province. Stay tuned for the articles with a focus on Noord-Holland and let me know if there's any particular area you would like me to visit.
P.S. At the moment there is a lockdown in the Netherlands, that's why I started with Noord-Holland, because I don't have to travel far to discover places. Hopefully by February the lockdown will be lifted, so I can visit museums, shops and restaurants as well. However, I wanted to assure you that I will be travelling responsibly (most of the time by train) and I will make sure to respect all the measures.
Stay tuned for more and follow Amsterdamian on Instagram and Facebook for daily stories about life in the Netherlands. Please share this post if you liked it!

Don't forget to check out my photo book: Amsterdam Through the Seasons!

If you want to buy prints and other cute objects, check out our store on Society6!