This year, instead of the usual Christmas market, I went to the Midwinter Celebration (Midwinterfeest) organised in De Rijp village. For three days in December, they decorate the entire village with Christmas lights but also fishing nets, whales, and other maritime-themed items. The locals dress in Victorian clothes, there is Victorian laundry hanged to dry, everyone celebrates winter and the rich history of the village. As incredible as it sounds, this used to be a whale hunters' village in the past, when they still had access to the sea, before that land was reclaimed and the lakes were transformed into polders.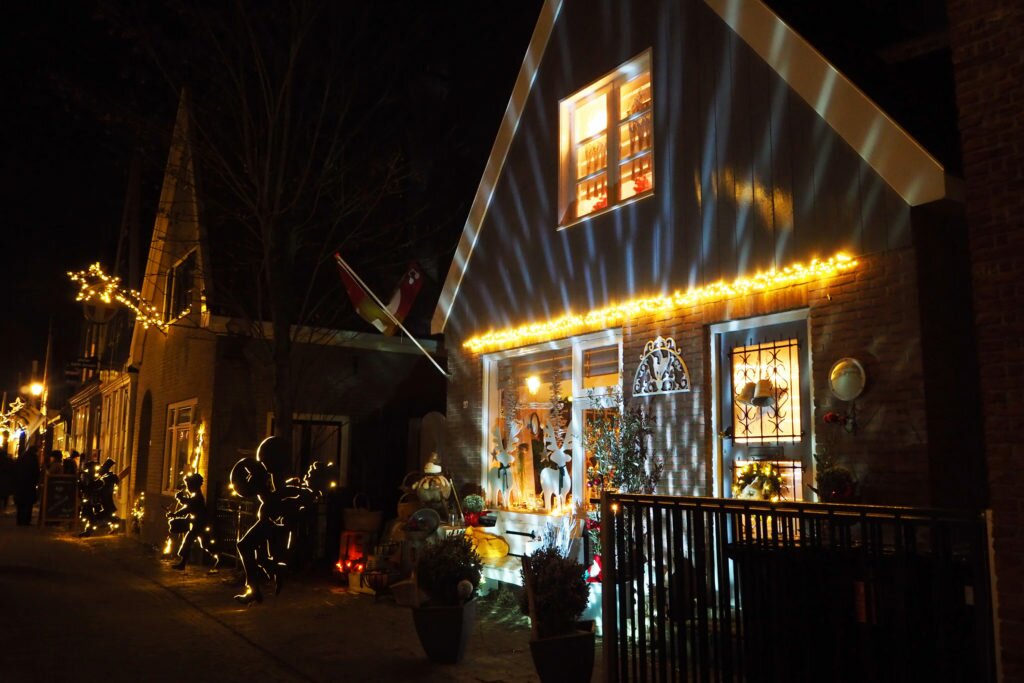 I absolutely loved this celebration, it was such a treat to be there! There was music, mulled wine, traditional pea soup and smoked herring, as well as other goodies and a market with lovely items — the local products being my favourites. Kids could ride ponies, pet sheep, or pretend to be Victorian beggars and make a few extra bucks. The joyful atmosphere made us forget abut the freezing wind and low temperatures (the mulled wine helped as well). Our day-trip ended with an evening concert at the church, where the Whale City Sound choir delighted us with Christmas songs. The only thing missing was snow. Maybe next year 🙂
You can follow Amsterdamian on Instagram and Facebook for daily stories about life in Amsterdam and travels.