If Eindhoven would be a person, it would be one of those people who are ugly by all standards, but they don't give a damn about stupid standards and are super charming and dressing in cool clothes and everyone loves them for what they are.
Maybe Eindhoven is one of those cities that look better under the rain; maybe it was the autumn colours, or the look and feel, totally different from Amsterdam — I don't know what it was, but I liked it very much. It is industrial, yes, and grey, but also modern, refreshing, beautiful in its peculiar way, full of life.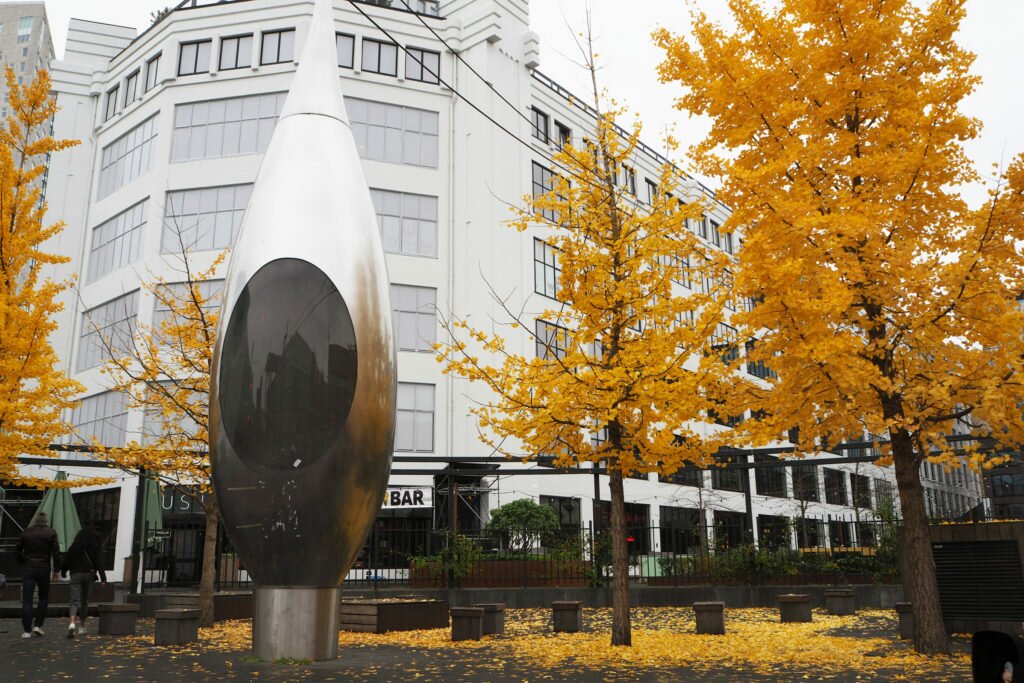 The main reason for my day-trip to this city in the south of the Netherlands was to experience the GLOW festival. But I also wanted to see the city and visit the Robot Love exhibition. I was accompanied by a friend who shares my love for weird and geeky stuff and for shiny light art. As it was pouring almost the whole day, watching the rain-alert application became a joke, since it clearly couldn't keep up with the movement of the clouds. We ignored the rain and the wind even when they destroyed our umbrellas, and had a walk through the city centre and the famous Strijp-S area — where we had a coffee in an industrial-looking-very-hipster-sort-of-café, while waiting for the rain to stop. That didn't happen, so we had to leave, eventually, and we crossed the city under a menacing dark sky, on our way to a former milk factory where the Robot Love exhibition took place. It was a creepy exhibition, with more art and fewer robots, in an even creepier location. We loved it!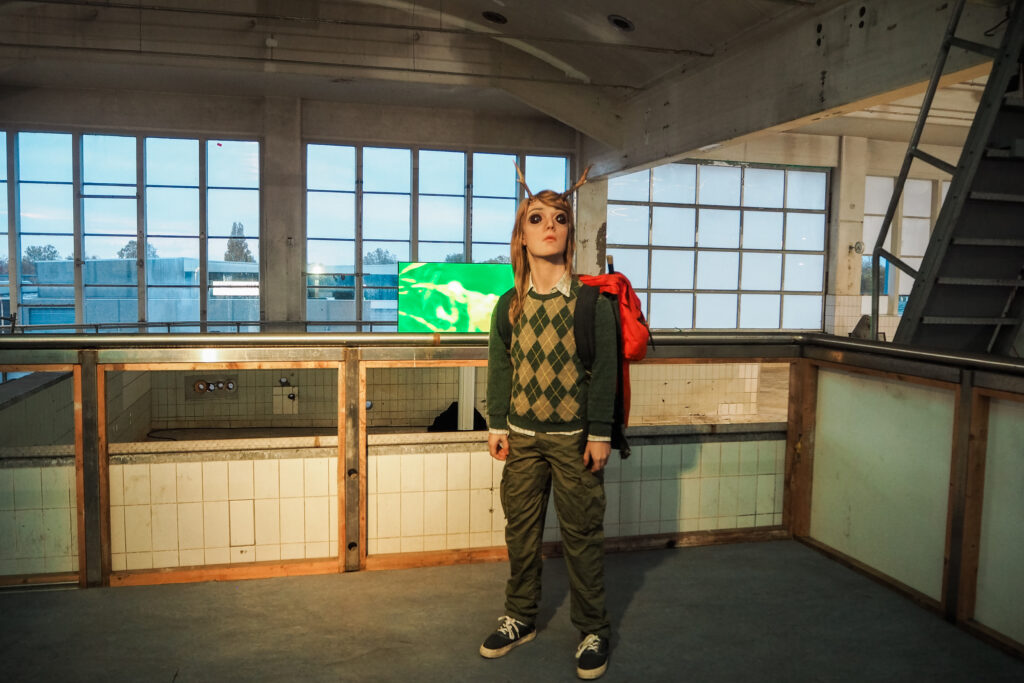 The dinner was at the DOWN TOWN Gourmet Market and after that we went to see GLOW (they like using capital letters for names in this city, don't they?). Apart from being amazed by how many people were walking the festival route with us, I was surprised to see how vibrant the city centre was on a Sunday night. I almost felt sad to head to the train station instead of joining the party in one of the bars.
I want to repeat this experience on a sunny day, I'm curious what the city looks like in a different light. And there are many places yet to be discovered!
What to see in Eindhoven:
Van Abbemuseum. The Van Abbemuseum is one of the first public museums for contemporary art established in Europe. The collection of over 3000 works of art includes famous pieces by Marc Chagall, Pablo Picasso, Paul McCarthy, Kandisnsky. The museum's building itself is an interesting architectural structure, with the old building (from 1936) being incorporated into the new one from 2003.
Eindhoven Museum. A museum where you can learn about how life was in the past. The collection consists of 23,000 objects, specialising in folklore, painting and sculpture and religious heritage from North Brabant.
Prehistoric Village (preHistorisch Dorp). This is the replica of a prehistoric and medieval village, complete with dwellings and demonstrations of skills used by historic people. The open-air museum recreates life from this and later eras, with interpreters dressed in historical clothes going about in daily tasks or teaching workshops to visitors (for example you can learn how to make fire).
Phillips Museum. The giant Phillips company started in Eindhoven, as a light bulb factory. This is where the museum is located today. You can learn how the company developed over the years through interactive experiences.
Evoluon. This iconic venue in Eindhoven, built by Phillips, was once a science museum, but now serves as a conference venue.
DAF Museum. A museum for the automobile lovers, displaying an impressive amount of history about cars, trucks, and vehicle manufacturing.
St. Catherine's Church. An impressive church with Neo-Gothic design. The church is lit up at night with beautiful displays.
Apart from these, there are always interesting exhibitions and events in the city, so there's something to appeal to everyone.
Stay tuned for more and follow Amsterdamian on Instagram and Facebook for daily stories about life in the Netherlands. Please share this post if you liked it!

Check out my photo book: Amsterdam Through the Seasons!

For prints and other cute objects, visit our store on Society6.