Looking to escape the hustle and bustle of Amsterdam this summer? Here's a guide to the best summer day-trips that you can use as inspiration. From sandy beaches and green forests to majestic castles and open-air museums, there's something for everyone who loves exploring. Check out this list and find a fun new place to visit that's just a quick car or train ride from the city. Enjoy the sun, explore and find new favourites in Amsterdam's rich and diverse backyard. Who knows? Your next unforgettable summer memory could be just around the corner!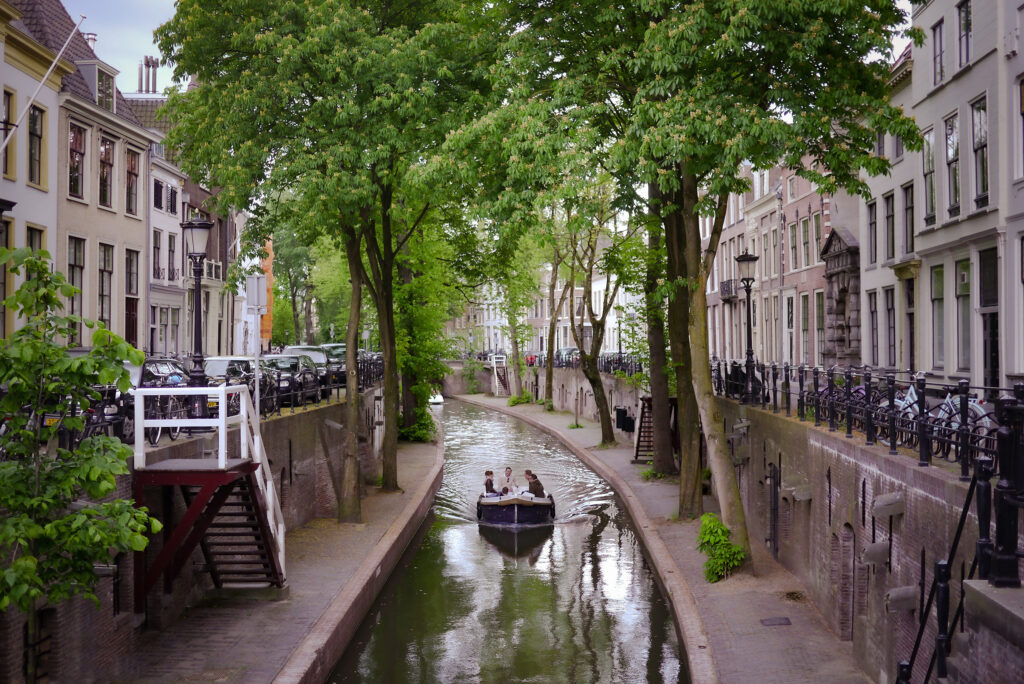 Have a beach only for yourself
The western coast of the Netherlands is peppered with many beautiful beaches. The easiest one to reach from Amsterdam is Zandvoort, because it's just a short train ride away. While this beach is beautiful and quite large, it's always crammed, and the view you'll have will most probably be someone's bikini. For a different experience, go further. There are beaches where there aren't many people, even on the sunniest days. And if you walk further from the entrance, you can have the beach only for yourself! For this, go to Castricum, Egmond aan Zee, Bergen aan Zee, Petten or Sint Maartenszee! By public transport, the trip includes train & bus, but it's totally worth it.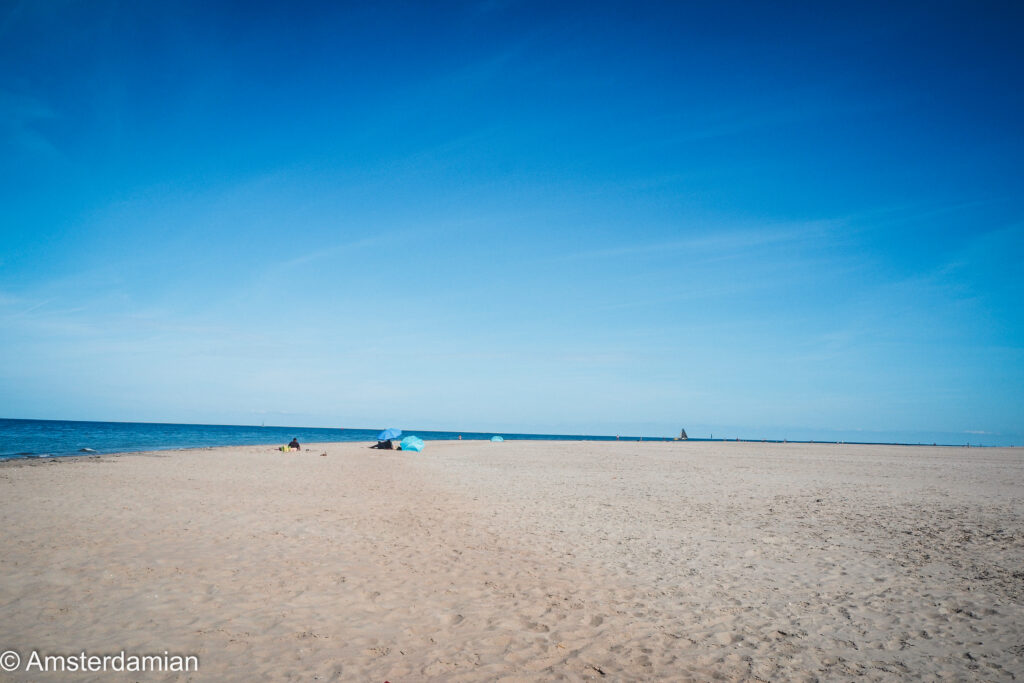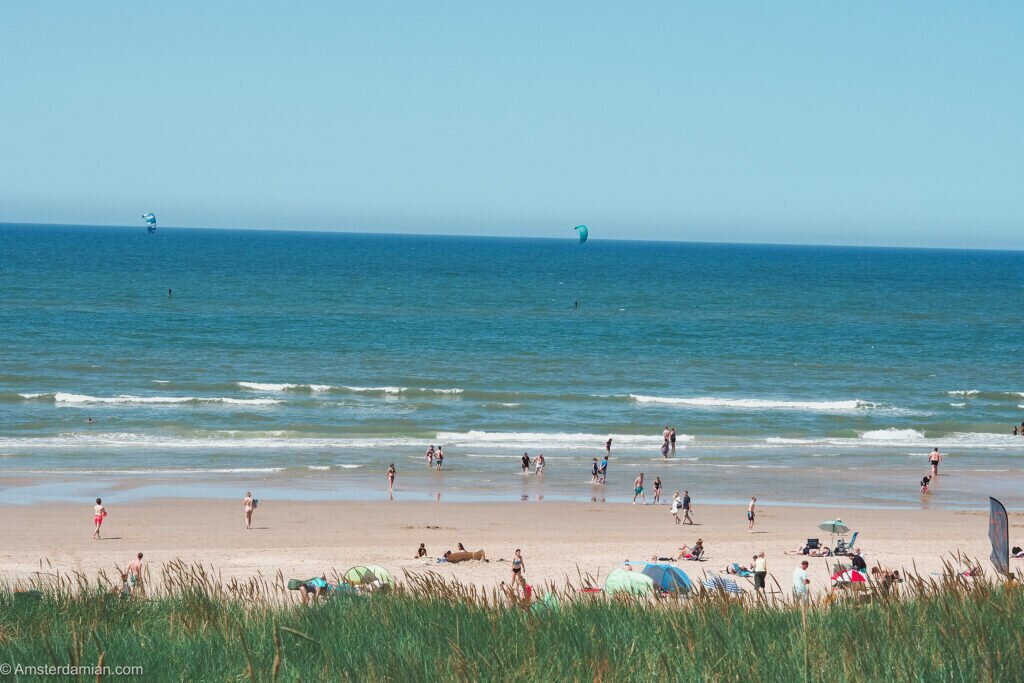 Water sports and history

If you are a fan of water sports, head to the small village of Warmond, a village north of Leiden, with a rich history and on the lake system called Kagerplassen. In the village, you can admire the Huys te Warmont estate and the beautiful forest surrounding it, the ruins of the old church (Oude Toren) or the splendid houses with impeccable gardens. Warmond is surrounded by water, so you can explore the surroundings by boat or practice other water sports. You can also go to the Koudenhoorn island for a small beach or for cycling and walks.
Other amazing destinations for boating are villages on the Markermeer, like Monnickendam, Medemblik, Hoorn or Enkhuizen.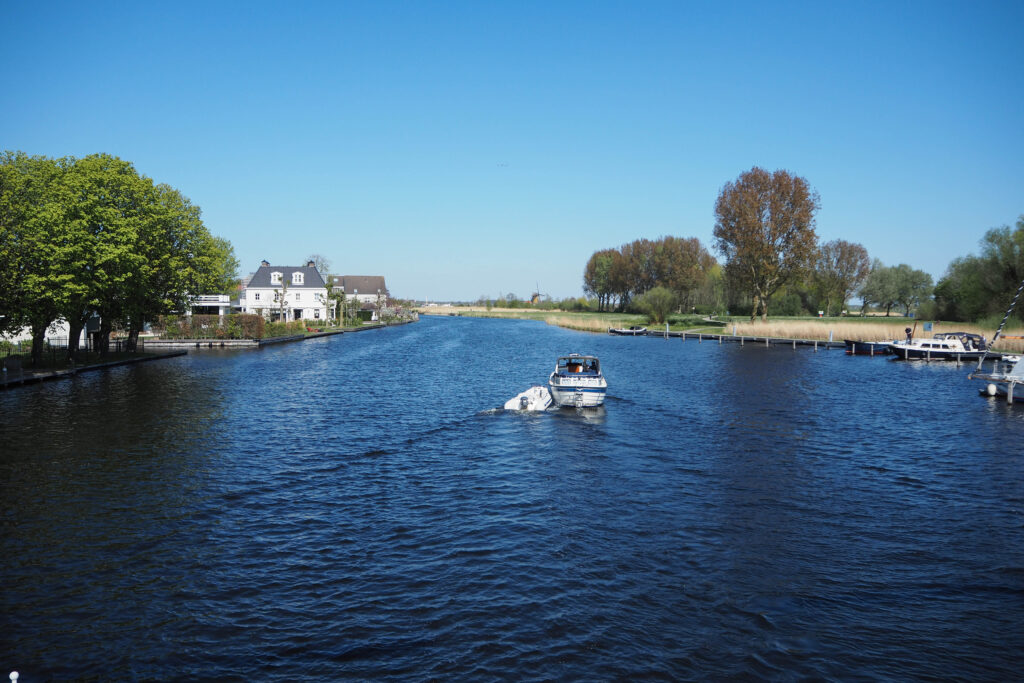 More water? Yes, please!

For a unique experience, spend a day at the Loosdrechtse Plassen. This is a mesmerising network of interconnected lakes and marshes that stretches across the townships of Loosdrecht and Wijdemeren. Loosdrechtse Plassen is an aquatic paradise, known for its abundant wildlife, and is a haven for outdoor enthusiasts. You can delve into an array of activities such as yachting, canoeing and windsurfing. There are also walking and cycling trails around the lakes, and, if you are in the mood, you can visit a nearby castle: Kasteel Sypesteyn.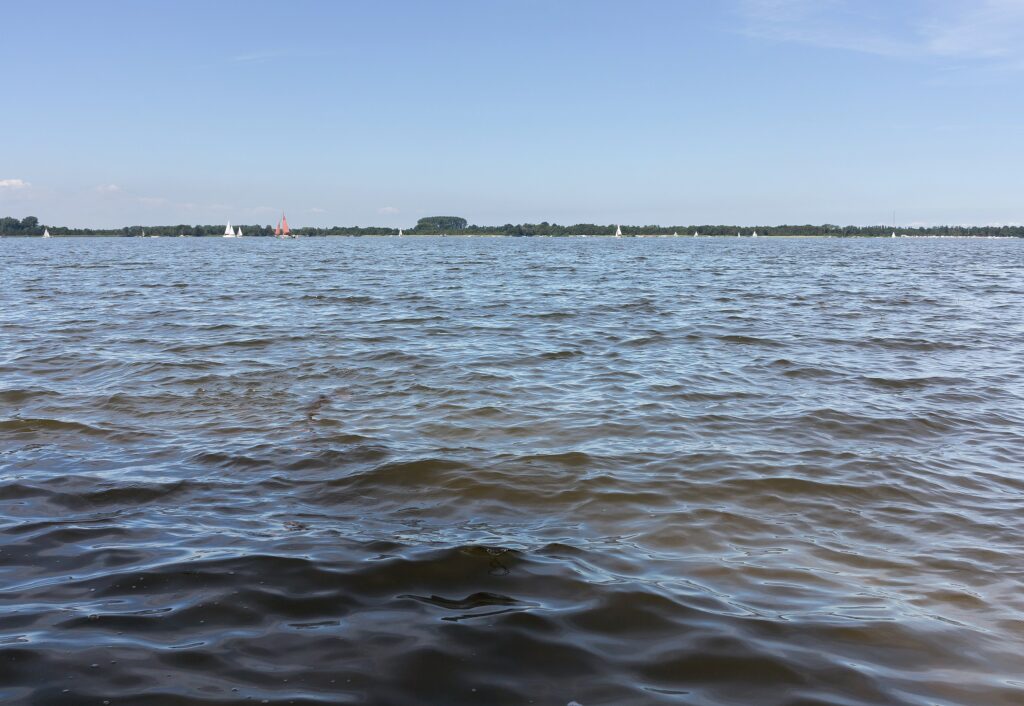 Chill out in the forest
The easiest forest to reach from Amsterdam is Amsterdamse Bos, a beautiful nature area on the outskirts of the city. However, there are other forests that you can easily reach, for more rich experiences, like the one at Schoorl. Why choose this one? It's a big forest, with long hiking trails, so you can spend a full day here. You can even cross the sand dunes and head towards the sea, but if you want to remain in the forest, that's totally possible. You can walk or cycle, and there are special areas for mountain biking in these forests. To enjoy a spectacular view, go in the second half of August, when the heather is blooming. The purple trail will take you along the heather route and, trust me, it's spectacular!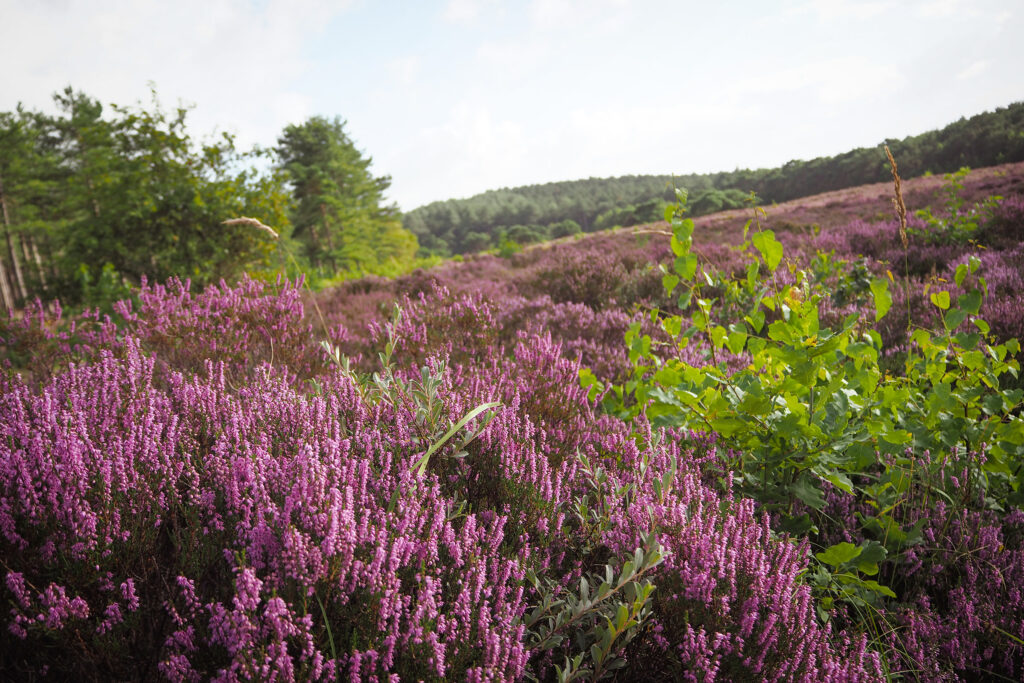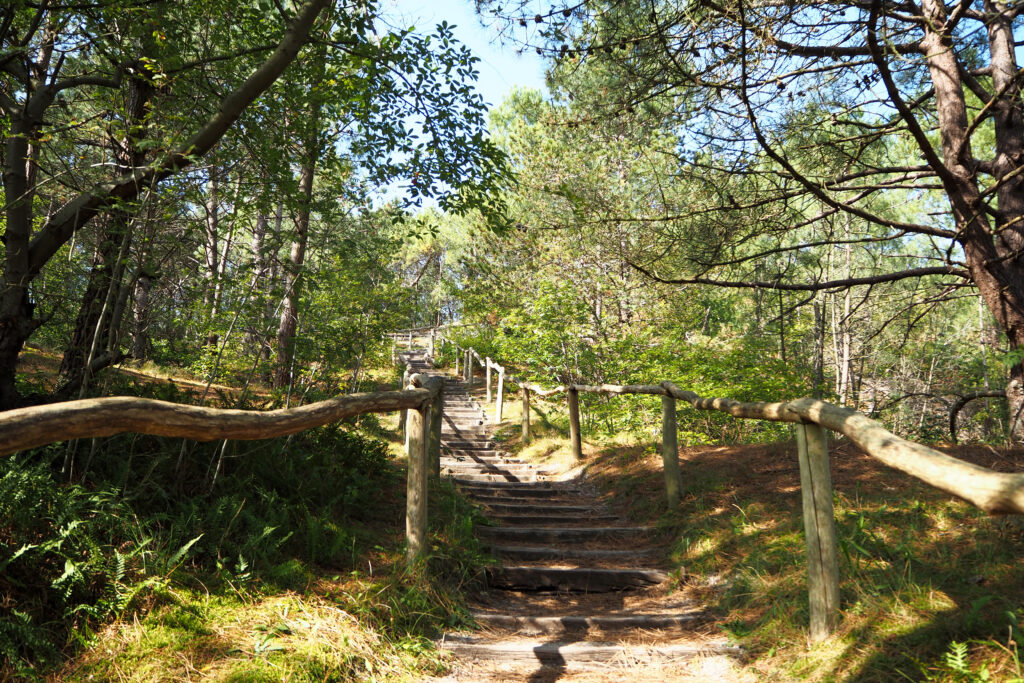 In the mood for city trips?
If nature is not your thing, but you want to get away from Amsterdam for a day, check out some old cities like Deventer, Utrecht, Leiden, Amersfoort or Alkmaar. These places aren't packed with tourists and have a laid-back, resort-like feel during the summer. Spend time discovering architectural treasures, hidden gardens, take a boat tour, have a drink on the outdoor cafes on barges (in Leiden) and along the canals, or a dinner at a wharf restaurant in Utrecht, right on the water's edge. All these cities have plenty of cultural events to offer in the summer, like De Parade in Utrecht or the biggest book market in Europe, hosted in Deventer in August. And, of course, many cool museums, if you feel like hiding indoors.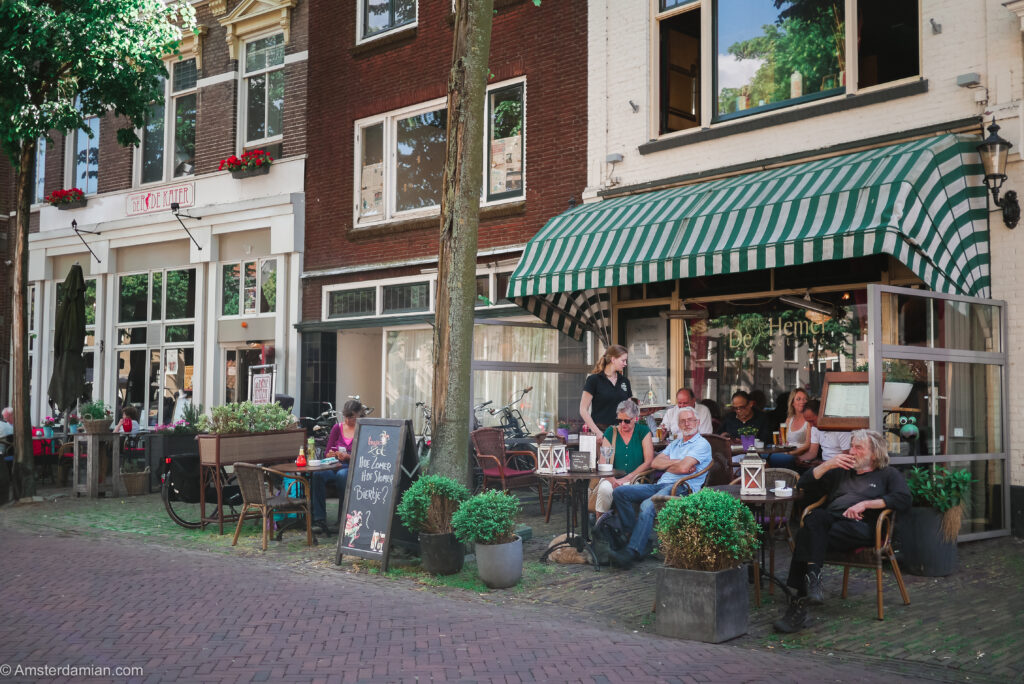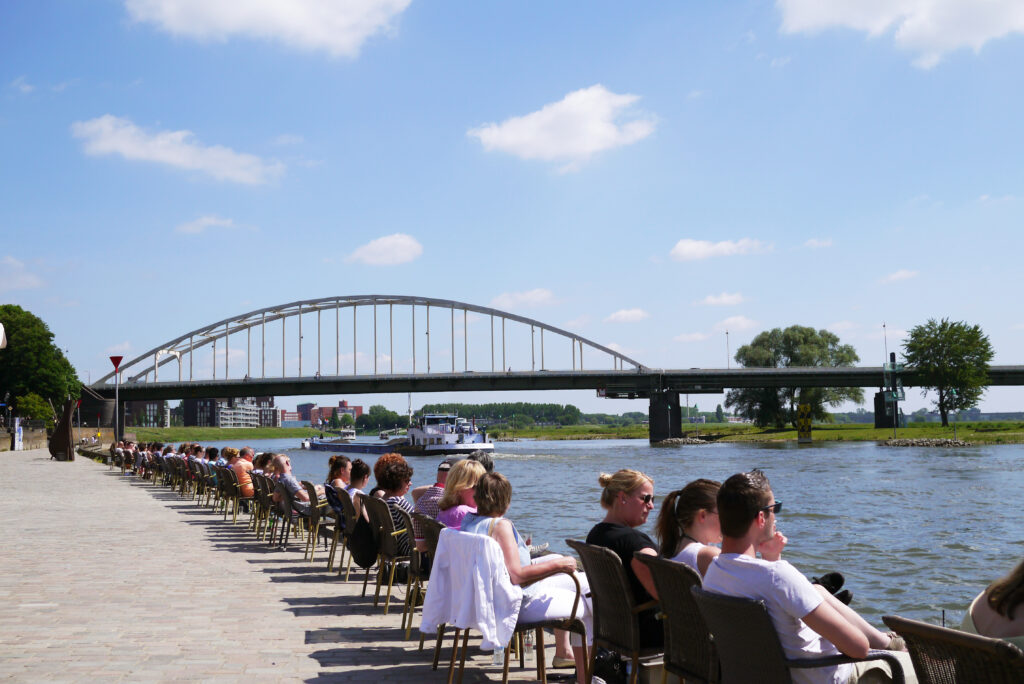 Dream of fairy tales at the castle
Netherlands has an impressive collection of castles, and not many people know about them. So why not head towards a castle this summer? Put Paleis het Loo (Apeldoorn), De Haar Castle (Utrecht), Muiderslot (Muiden) and Radboud Castle (Medemblik) on your list. All these castles have impressive architecture and interesting stories, and some are surrounded by lovely gardens that can be visited.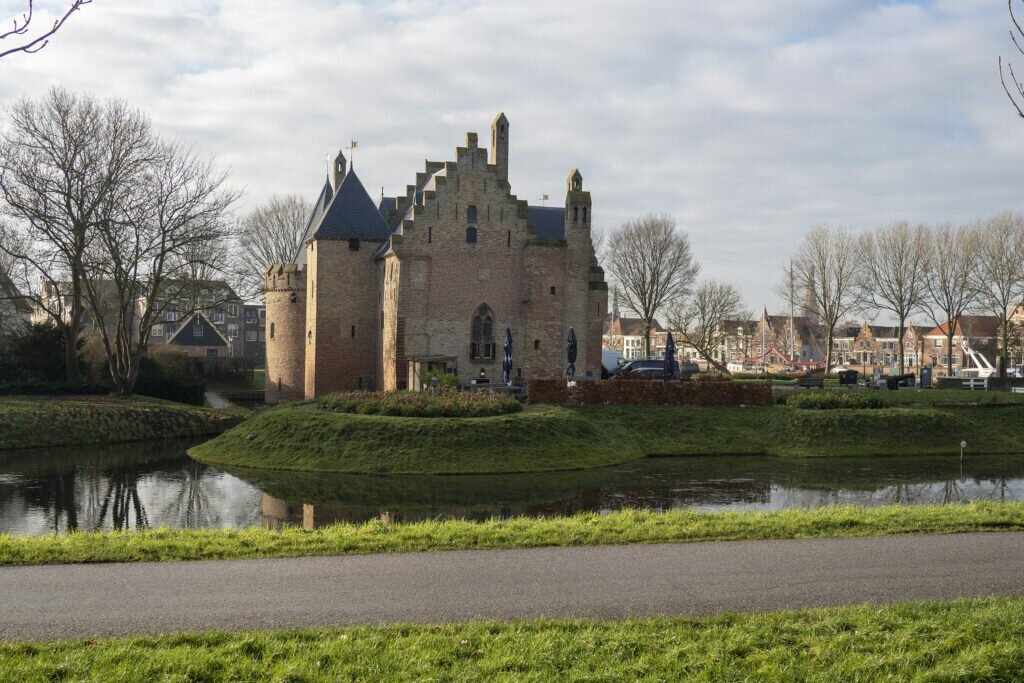 Travel back in time: open-air museums
Zuiderzee Museum Enkhuizen takes you back in time to show what life was like around the Zuiderzee before it became the IJsselmeer in the 1930s. You'll see authentic old buildings, boats and even a church that were brought from different parts of the region. There are also lots of hands-on activities making it perfect for families. Don't forget to check out the indoor exhibits too – they have really cool stuff like historic ships. You can explore the houses on the inside too, and can imagine how people of the past lived in this area. It's a great way to learn about Dutch history!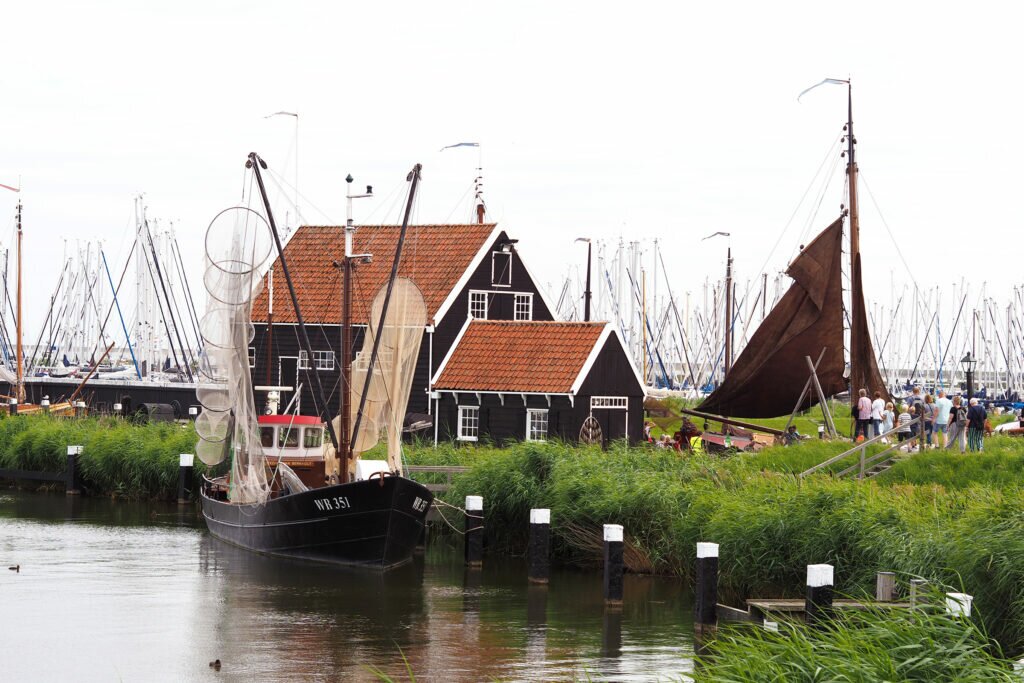 Bike trips

Feeling sporty? Jump on the bike and visit some locations outside Amsterdam. The distances are not long and there are good bike lanes everywhere. The easiest one would be a bike along the Amstel River, all the way to Ouderkerk aan de Amstel. On this route you will pass beautiful houses, farms, a windmill or two, meet some goats or cows and you can stop for refreshments in the village. After that, you can come back on the same side of the river or try the other one!
Another great biking route is the one to Broek in Waterland. Take the route that goes through Amsterdam North, about 12-15 km. The village itself is a jewel and you won't regret the effort to get there!
For those feeling very sporty and daring to cycle more kilometres, a bike trip to Marken is a treat. This one is about 22 km, so not for the faint-hearted.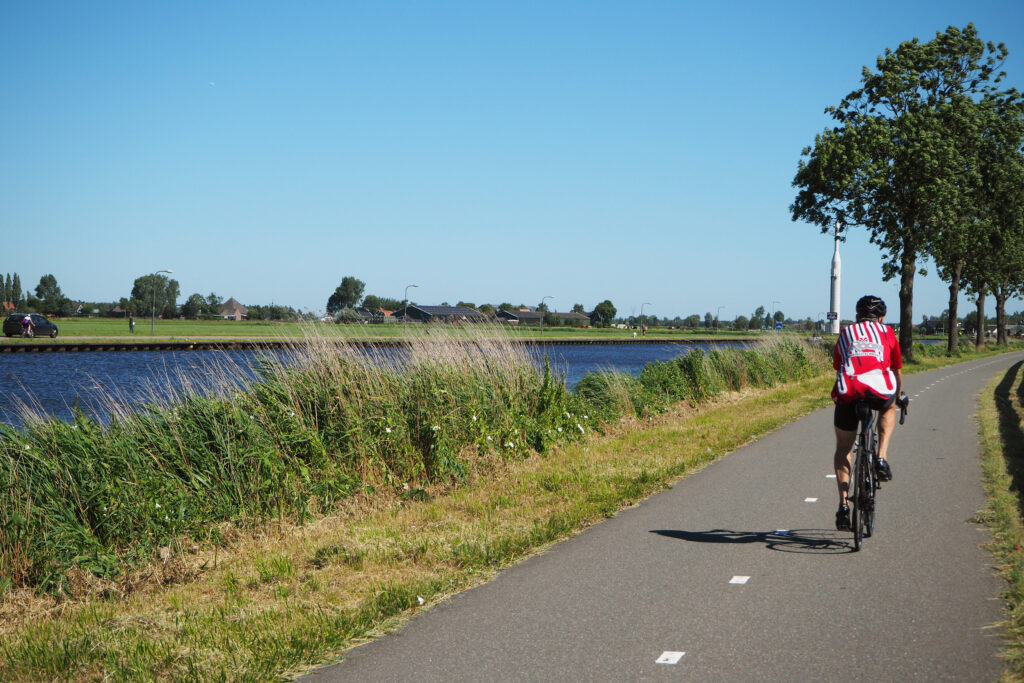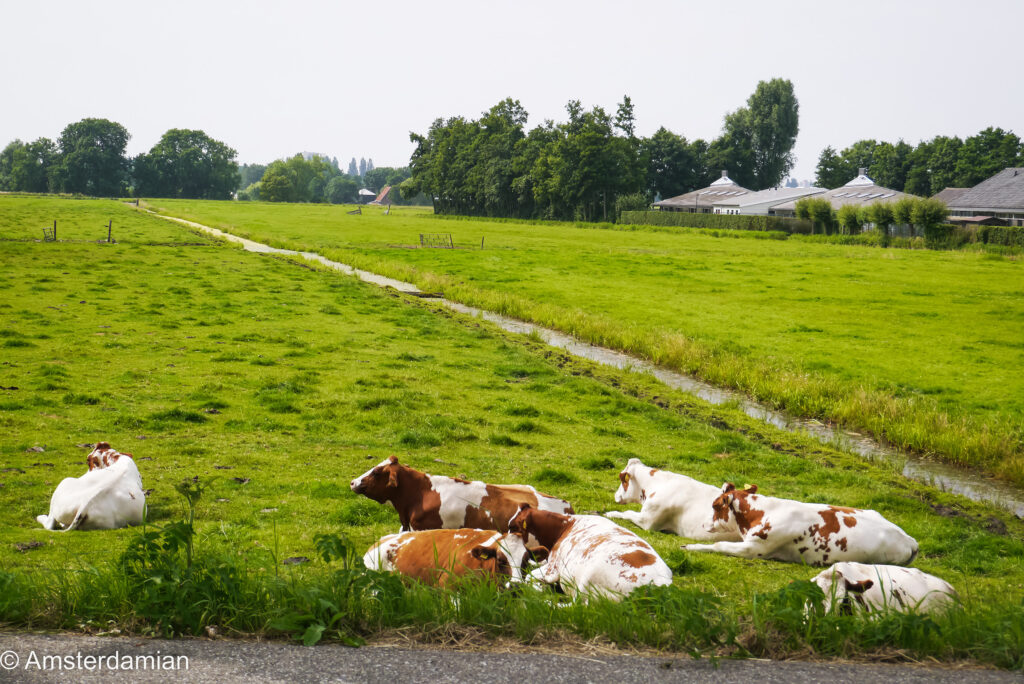 As you can see, there's plenty to do outside Amsterdam, and you don't have to travel far to get to quiet oases and escape the busy city centre. Now, which one of this summer day-trips sounds more tempting?
This page includes affiliate links. If you click and purchase, I may receive a small commission at no extra costs to you.
Subscribe to our newsletter!