This pages includes affiliate links. If you click and purchase, I may receive a small commission at no extra costs to you.
Woerden is a town in the Utrecht province, a traditional farmers market town, a place to discover what the Utrecht countryside has to offer. It's an old, fortified town, and, although the old city centre is really small, it can be a nice destination for a day-trip. I wouldn't add Woerden on my travel list if I would be a tourist coming from abroad; I think there are other places you should see before you get to Woerden. However, this place is authentic and you won't find the usual tourist traps here. The ideal way of visiting Woerden would be to combine it with a trip to the surrounding countryside: you can do bike rides in the region, long walks or boat rides. It can also be combined with the neighbouring village of Oudewater, known for its Witch Weighing Scale (open only on Saturdays!).
The cheese market in Woerden is one of the latest traditional markets in the Netherlands, where the negotiations are still done by "handjeklap" – hand clap method. I didn't have the chance to see it. When I visited, there was only a farmers market in Woerden, and the main square was bustling with people going out and about for their shopping and then filling the outdoors restaurants, having lunch in the sun. A lovely, peaceful atmosphere.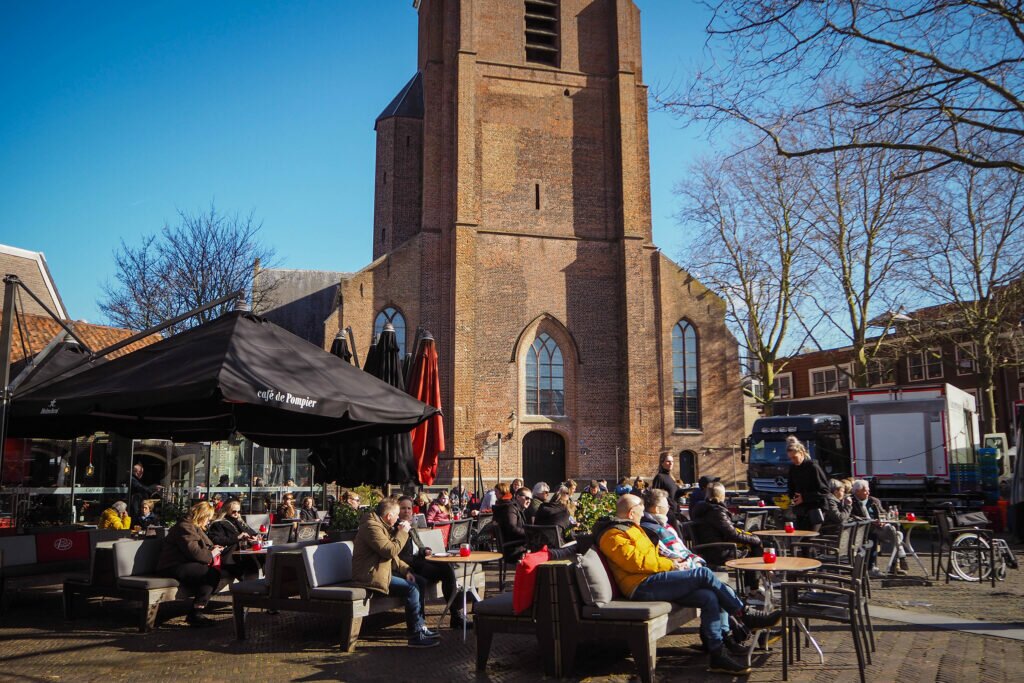 What can you see and do in Woerden?
City Museum Woerden – a museum collecting art by artists who have lived and worked in Woerden and it also has an archeology wing where you can explore Woerden's roman history.
Windmill "De Windhond" — a stone windmill dating back to 1755. There's a little mill shop where you can buy the flour and pancake mix that the mill is produces.
Climb the Petrustower, for a panoramic view over the area.
Woerden Castle – you can check out the former castle which nowadays is a space for weddings, art exhibitions etc.
It's impressive how many activities there are in such a small town! I admire the Dutch municipalities for knowing how to promote themselves, to make the best out of every little bit of history and tradition. Next: Abcoude, known as the most beautiful village in Utrecht!
Stay tuned for more and follow Amsterdamian on Instagram and Facebook for daily stories about life in the Netherlands. Please share this post if you liked it!
Don't forget to check out my photo book: Amsterdam Through the Seasons!
If you want to buy prints and other cute objects, check out our store on Society6!
Subscribe to our newsletter!