One thing I like to do in every Dutch city I visit is to search for the hofjes. Hofjes are courtyards with almshouses around them, and they usually look like mini-parks hidden behind the walls. Originally built to host elderly people or unmarried women, the houses surrounding the hofjes played various roles throughout their history. It's always interesting to hear the stories of the hofjes, and a pleasure to spend a few minutes in those peaceful spaces, listening to the birds singing. As much as I love these hofjes for the beauty they provide nowadays, the stories behind them always make me sad. I'm glad that I live in a time when single women can provide for themselves and don't need to be hosted in charity houses.
I found a few of the most beautiful hofjes in my recent day-trip to Zutphen. If you have the chance to visit Zutphen, make sure you add them to your list! Especially in spring or summer, when the gardens are in full bloom.
There are a couple of hofjes around the city, not all accessible to the public, but you can read more about them here (in Dutch).
The Zutphen hofjes you can and should visit are:
Oude Bornhof – the oldest hofje in Zutphen, built in 1320 when Borro, an ecclesiastic at the Walburgiskerk donated his courtyard and houses to the poor people of Zutphen. The condition to be allowed to live there was to have lived a godly life and be at least 30 y.o. (which was old for that time). In the 17th century, Bornhof was converted into a home for the elderly (men and women). In the 19th century, the old complex was replaced with a new one, only the house of Borro and the entrance gate being preserved. The entrance to this hofje is through a beautiful ornate gate from the Zaadmarkt street.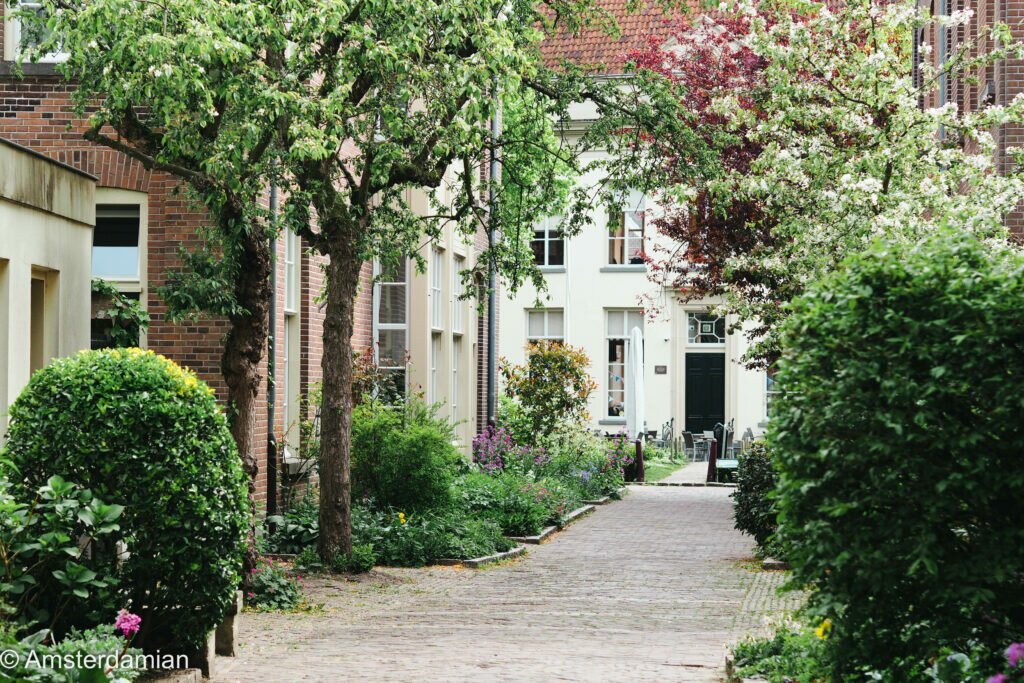 Ruitershofje – this hofje was originated in 1472, and started as five houses in the Nieuwestad (new city), by Irmgart Ruyters. Over time, the location changed a couple of times until it moved, in 1898, to its current location on Berkensingel. The communal houses were intended for widows, unmarried women and married couples (of at least 50 yo). The residents had to be protestant and be able to prove that they live an impeccable life.
Agnietenhof – originated in the 14th century, as a community of devout women, who were providing for themselves by doing various chores as washing clothes and bedding. The hofje is also known as Adamanshuis, after Hendrik Adaman, who donated his house to the community of devout women. The entrance is on Rijkenhage, close to the Berkel Gate.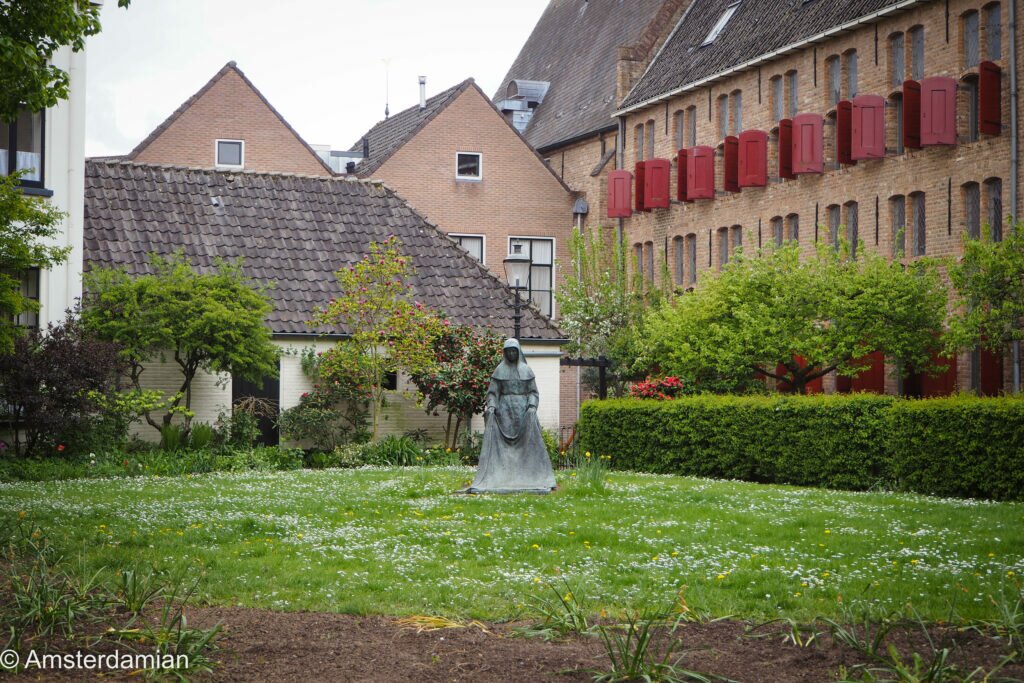 Luthers Hofje – built in 1850 by the Lutheran congregation to help the poor of the community. There were 14 houses, very small and painted in brown, because it was the cheapest and more practical solution. Each house had one window, one door, a chimney, a box bed with a storage for potatoes under it, a cupboard and above an attic. The church believed that poor people couldn't need more than that. Nowadays, the entire complex is renovated and rented to young and old of all denominations. Entrance is on: Geweldigershoek 20.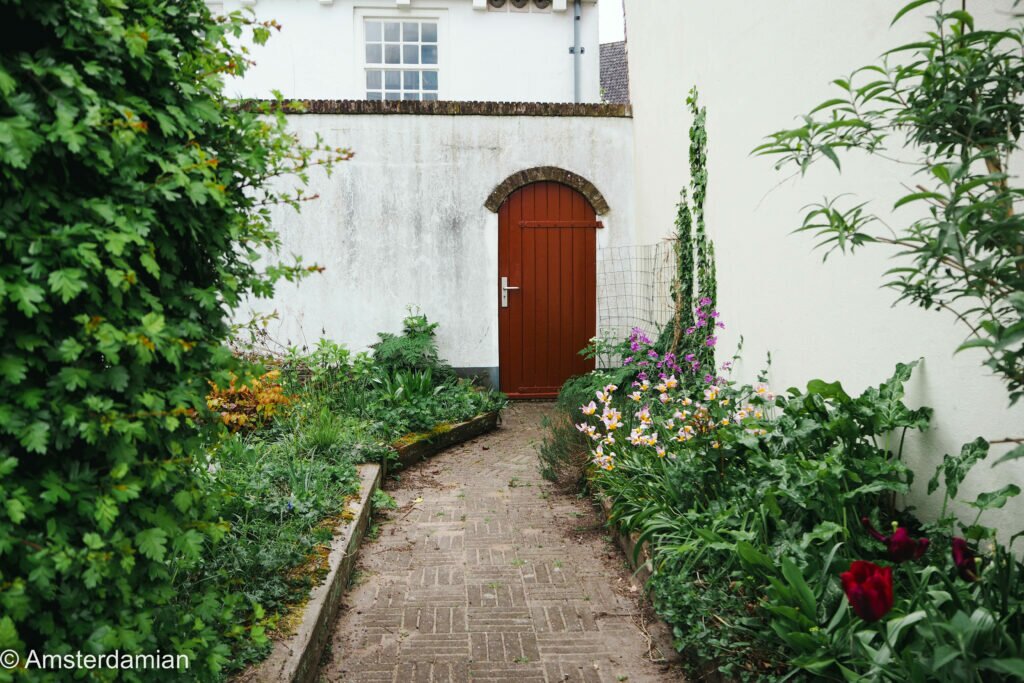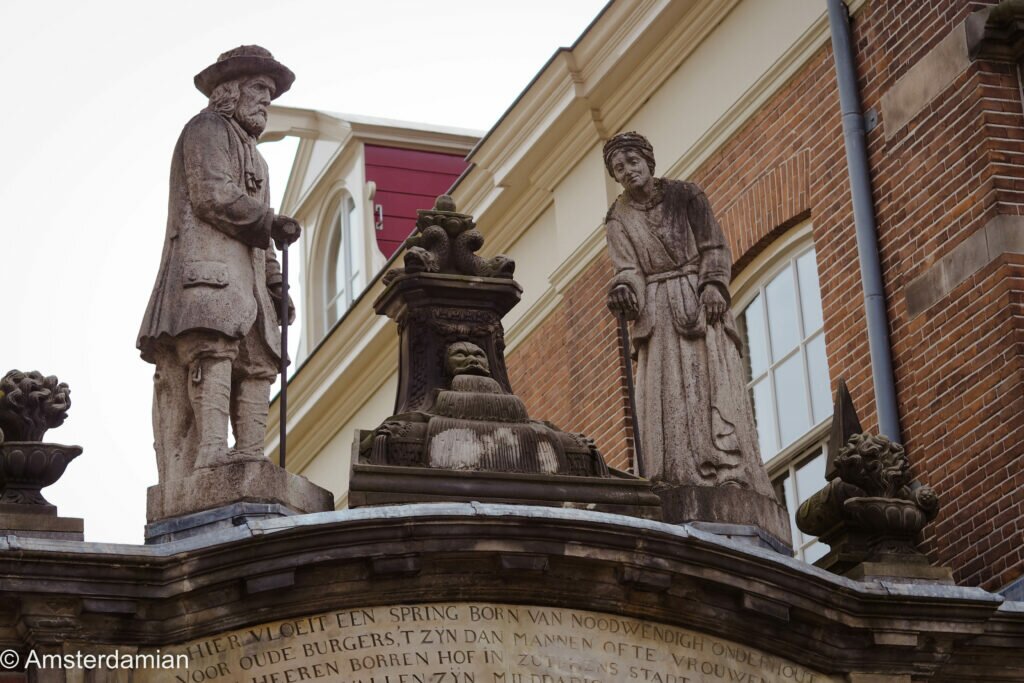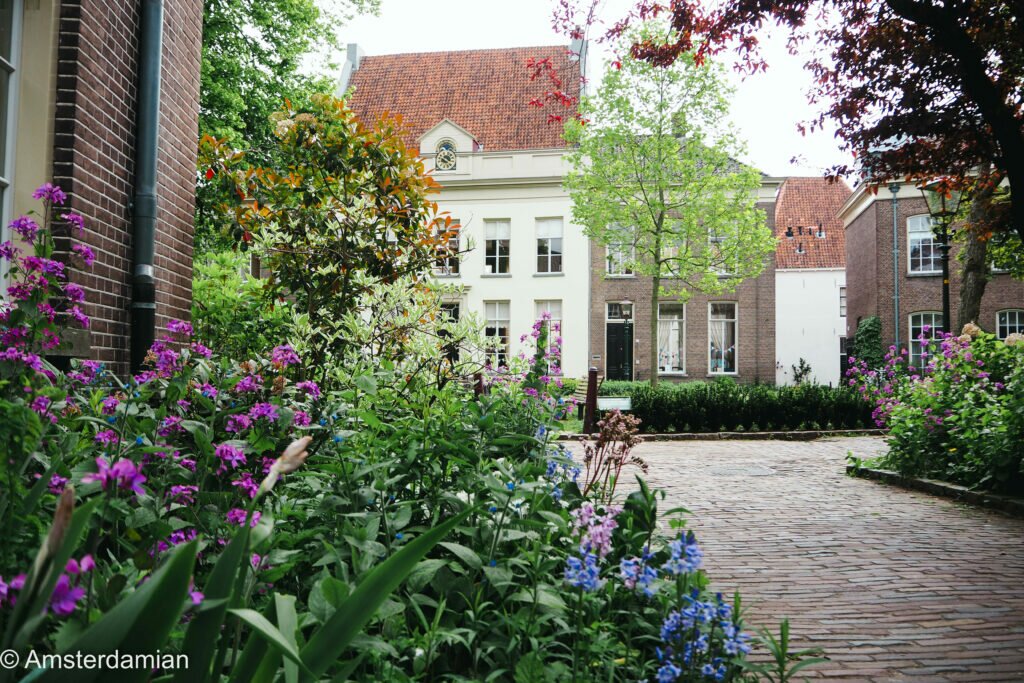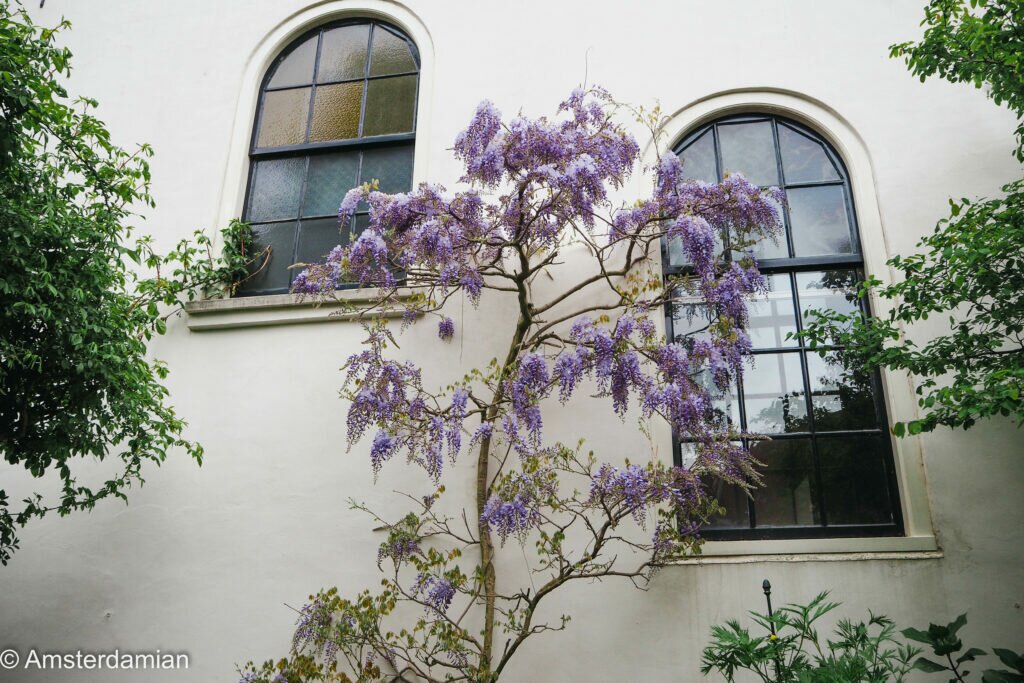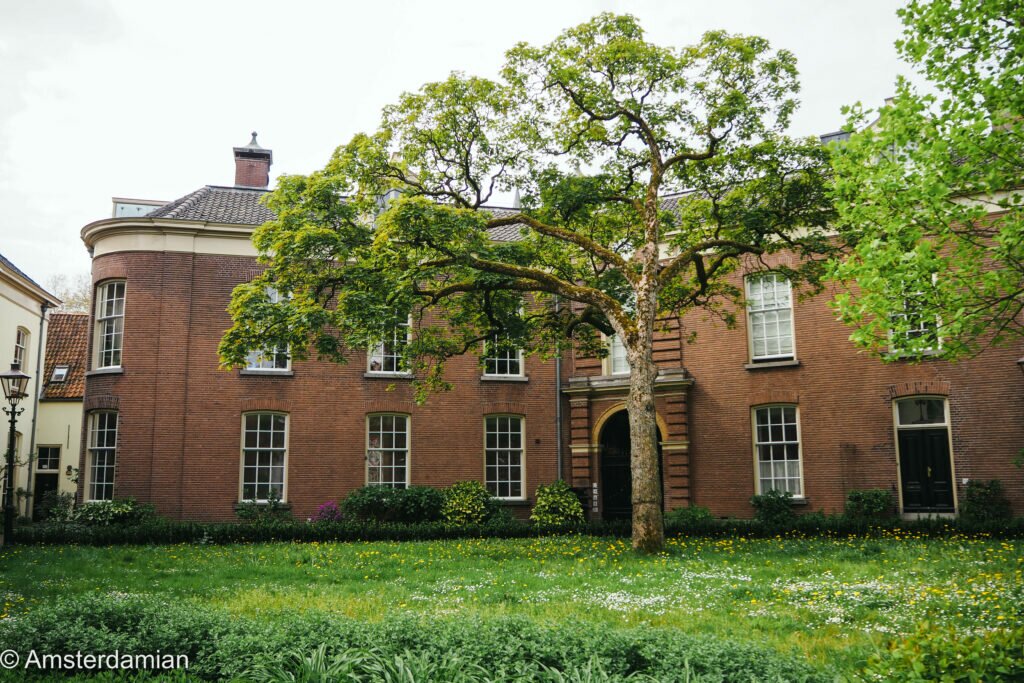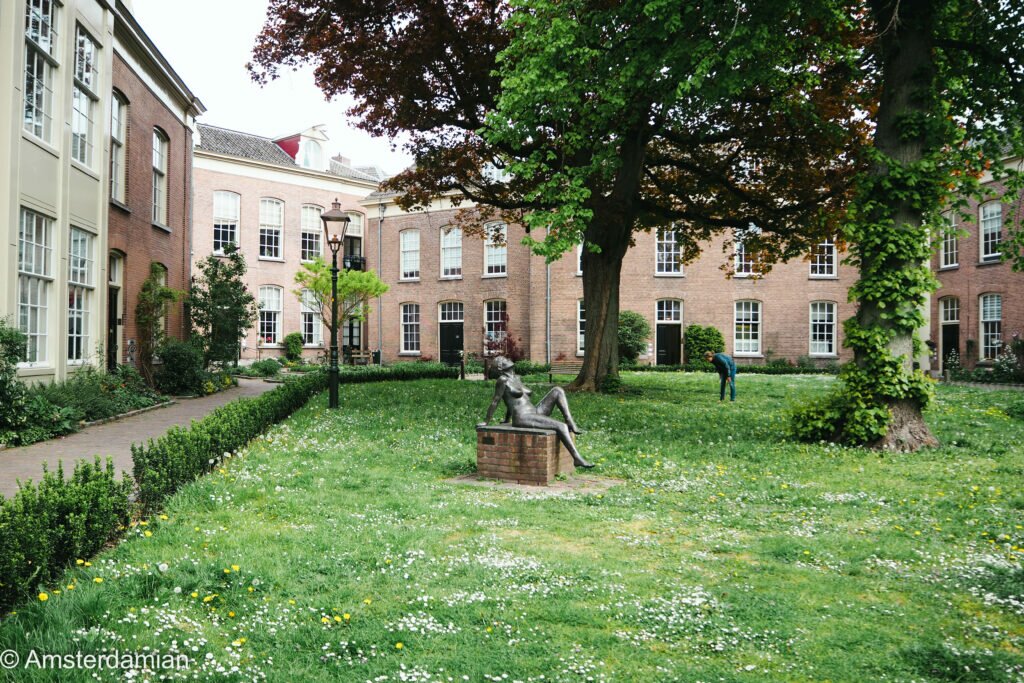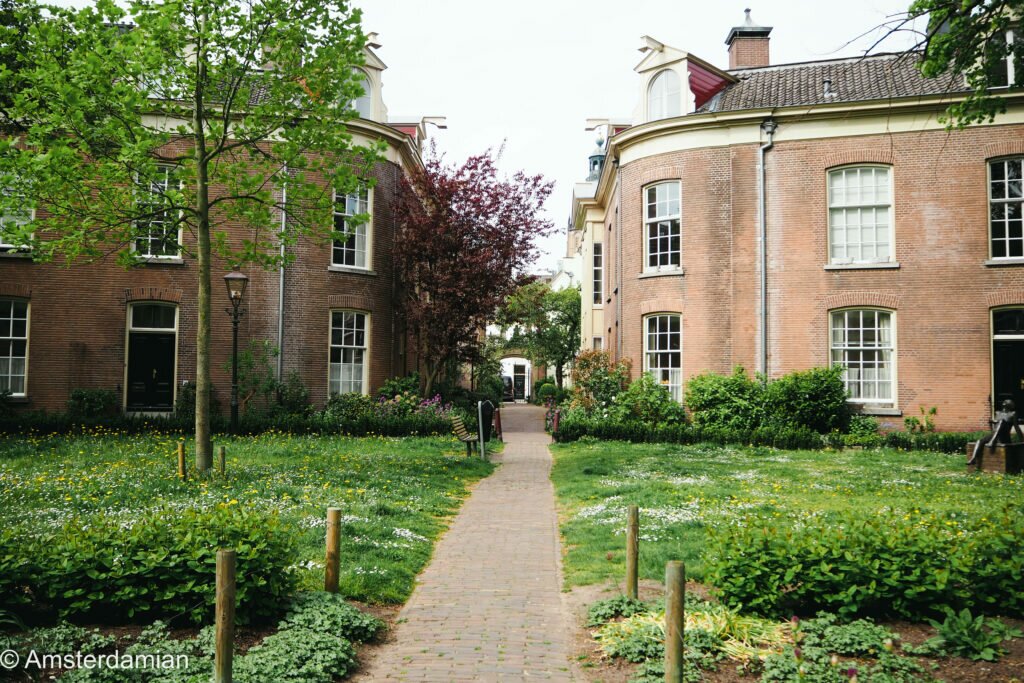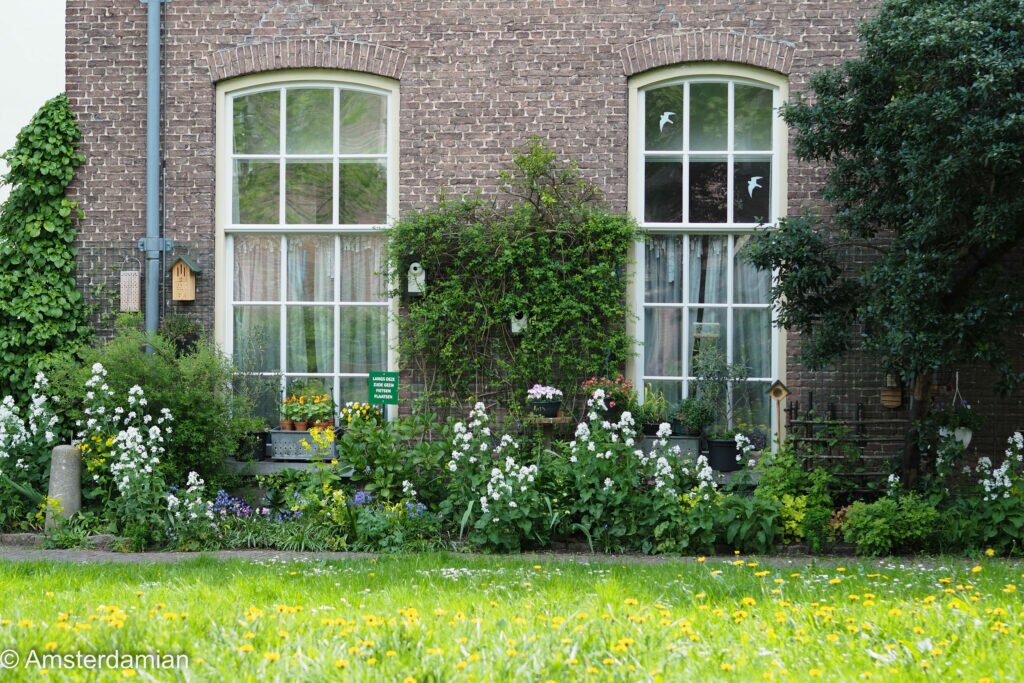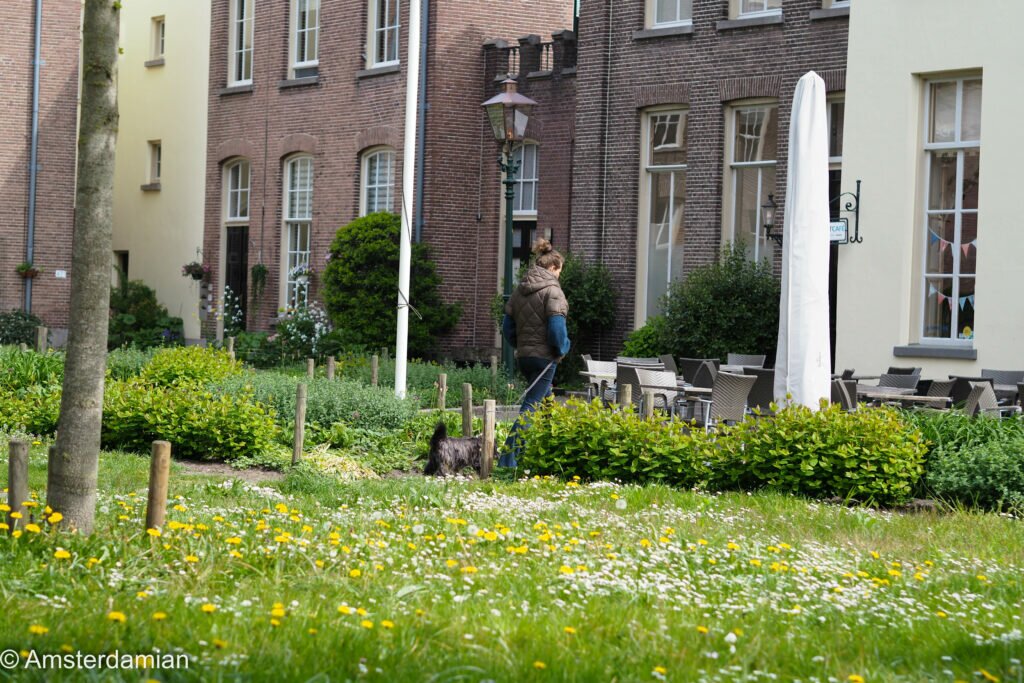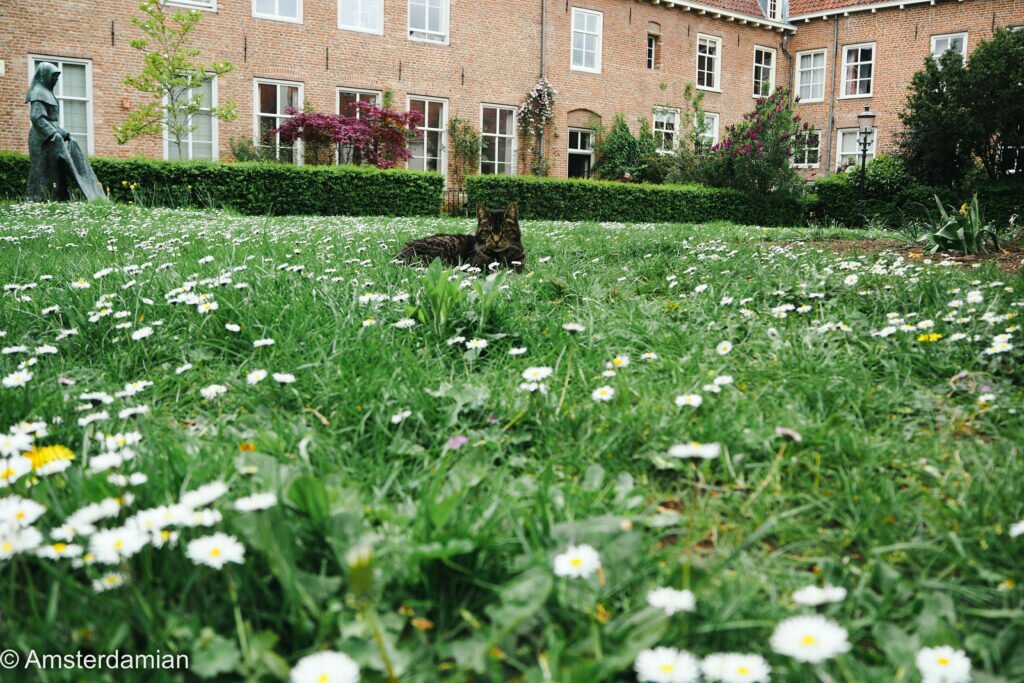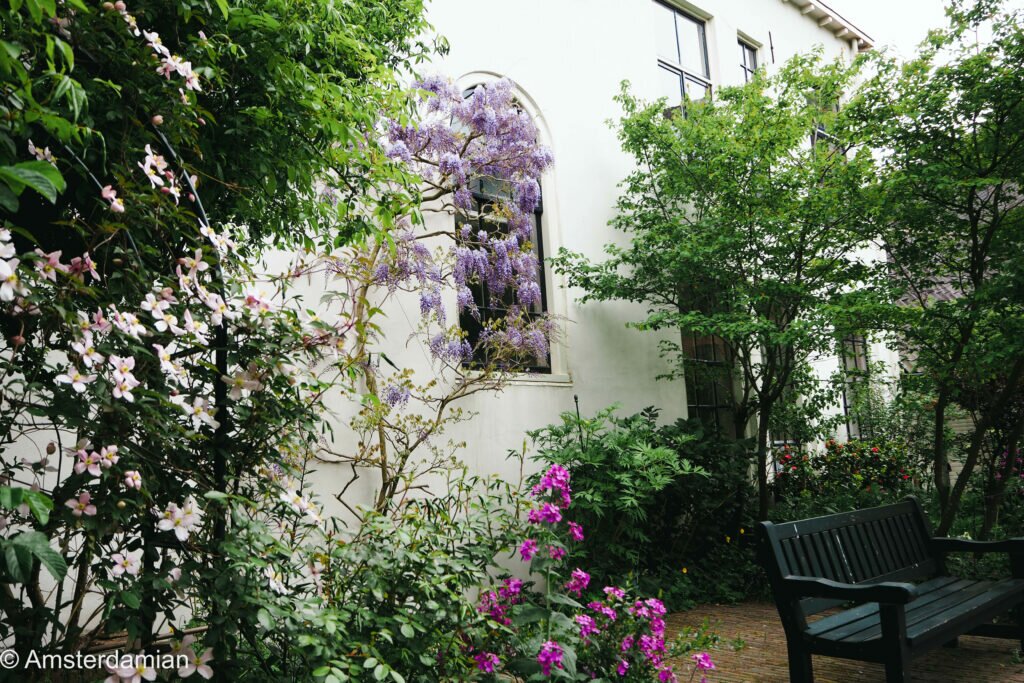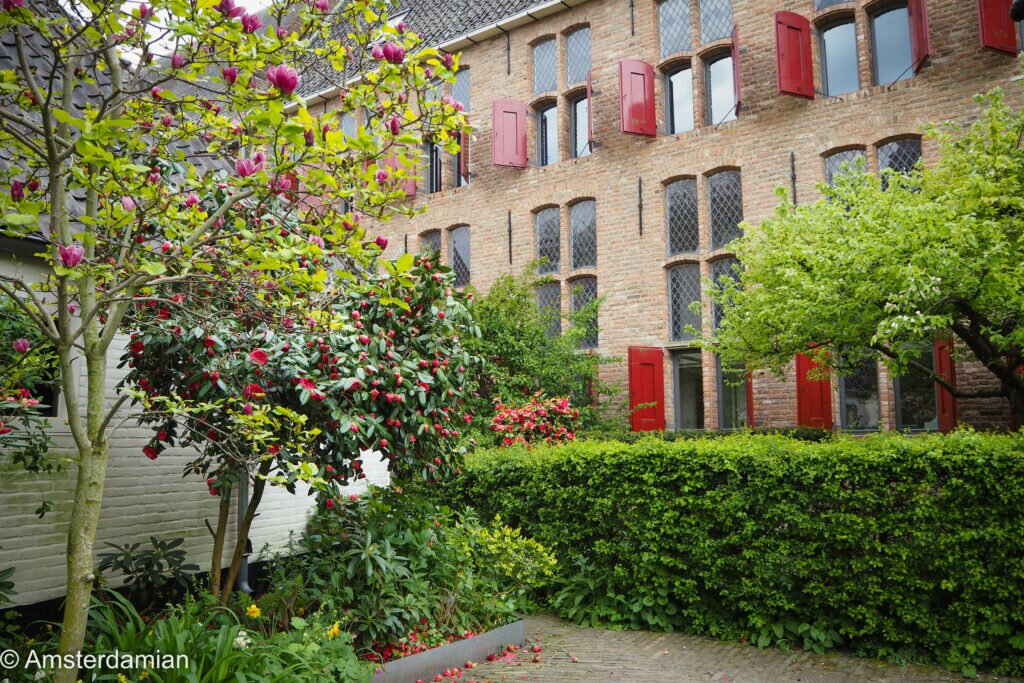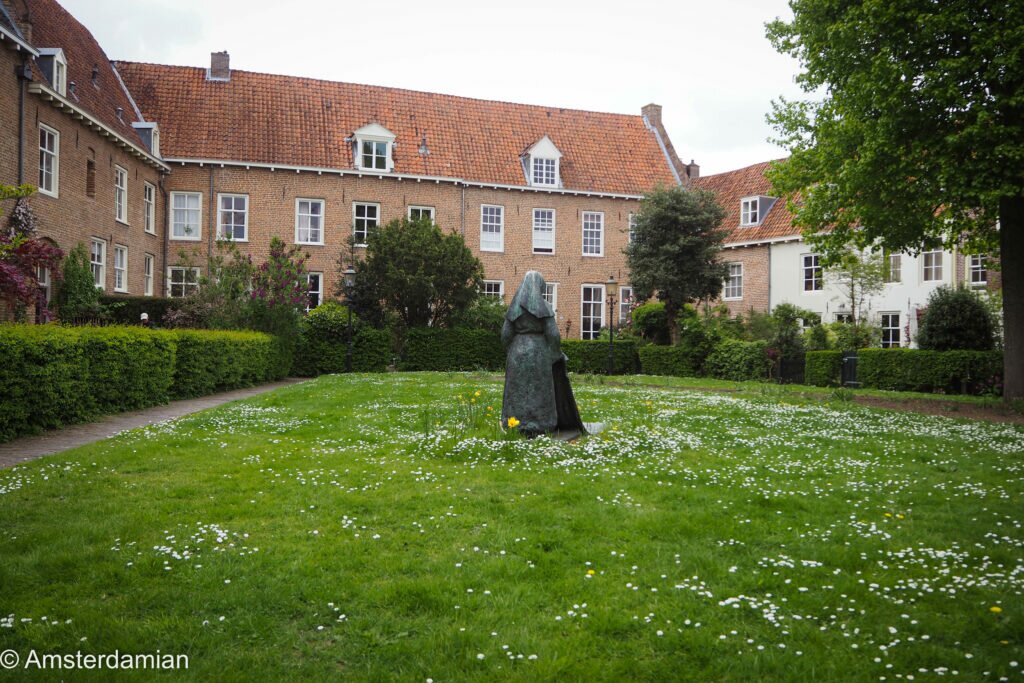 Have you visited any hofjes? Please let me know which are your favourites!
Stay tuned for more and follow Amsterdamian on Instagram and Facebook for daily stories about life in the Netherlands. Please share this post if you liked it!
Don't forget to check out my photo book: Amsterdam Through the Seasons!
If you want to buy prints and other cute objects, check out our store on Society6!
Subscribe to our newsletter!