I can't go for a long time without seeing the sea, breathing the salty air, listening to the waves. Last week, on a crisp winter day, I took the train to the closest beach to Amsterdam: Zandvoort. It was gloomy when I arrived at the beach, but the sun eventually showed up and the light changed a couple of times during my walk. Minus one degree Celsius is not that bad when the sun is shining and there's only a soft breeze caressing the cheeks. There was hardly anyone on the beach aside from a few people walking their dogs or doing sport.
Seagulls were hanging out in groups, probably planning the next fishing trip. They couldn't care less about me being there, they just watched me passing by.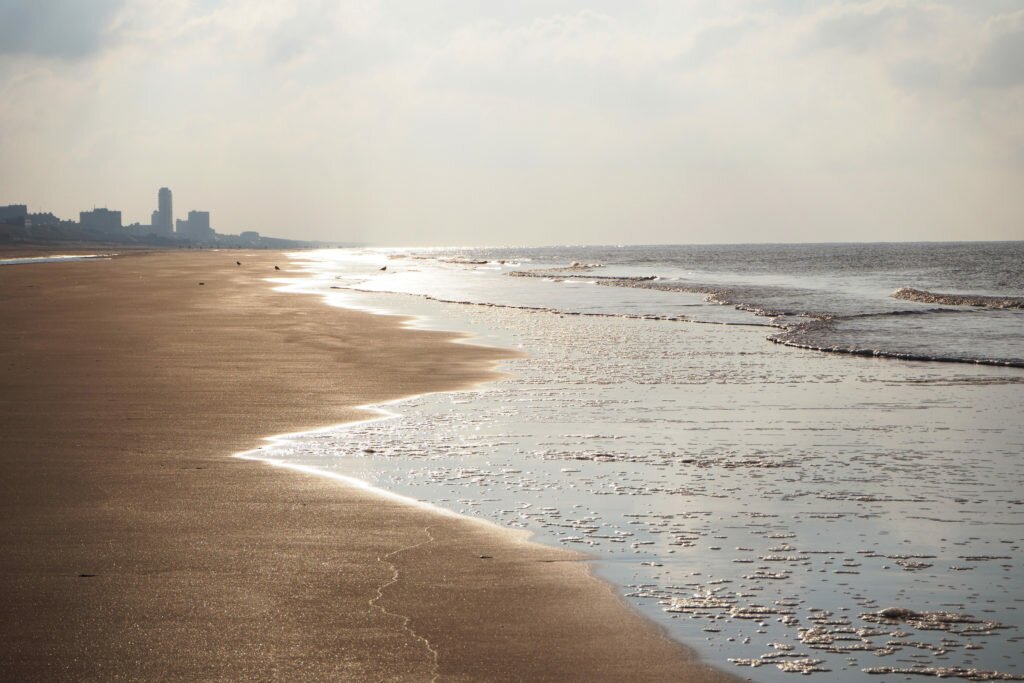 I walked from Zandvoort to Bloemendaal, taking pictures, collecting shells, thinking. I was glad to find only two pieces of plastic on that huge stretch of sand, and I carried them to the garbage bins. The days are short now and around 3.30 pm I had to make my way back to the train station, frozen but recharged and ready to face the upcoming rainy days. It's amazing what a walk in nature can do for us!
Stay tuned for more and follow Amsterdamian on Instagram and Facebook for daily stories about life in the Netherlands. Please share this post if you liked it!

If you want to buy prints and other cute objects, check out our store on Society6!

And here you can find my photo book: Amsterdam Through the Seasons!