Amsterdam is an amazing city, with an impressive collection of things to see and do, for tourists and locals alike. There's never a shortage of events, museums, workshops and there's something for everyone. If you're looking for new things to do and you are less inspired, or you want to avoid the crowds for a while, I curated a list for you.
These are some of my favourite non-mainstream, non-touristy things to do in Amsterdam.
Take a Badass Tour. These are storytelling walking tours that will help discover the history of Amsterdam through the people that help make this city. There's a Badass Women Tour, an LGBT+ History Tour and a Plantage Tour. I've met Elyzabeth, the tour guide, a few years ago when I joined her Badass Women Tour. She's an amazing storyteller, and she knows how to spark your curiosity and inspire you with her stories. If you don't feel like joining a guided tour, Badass recently launched a Self-Curated Storytelling Walk through the city centre, that you can do by yourself or with up to three friends, in your own time and at your own pace. More neighbourhood will follow in the future, and I can't wait to try it!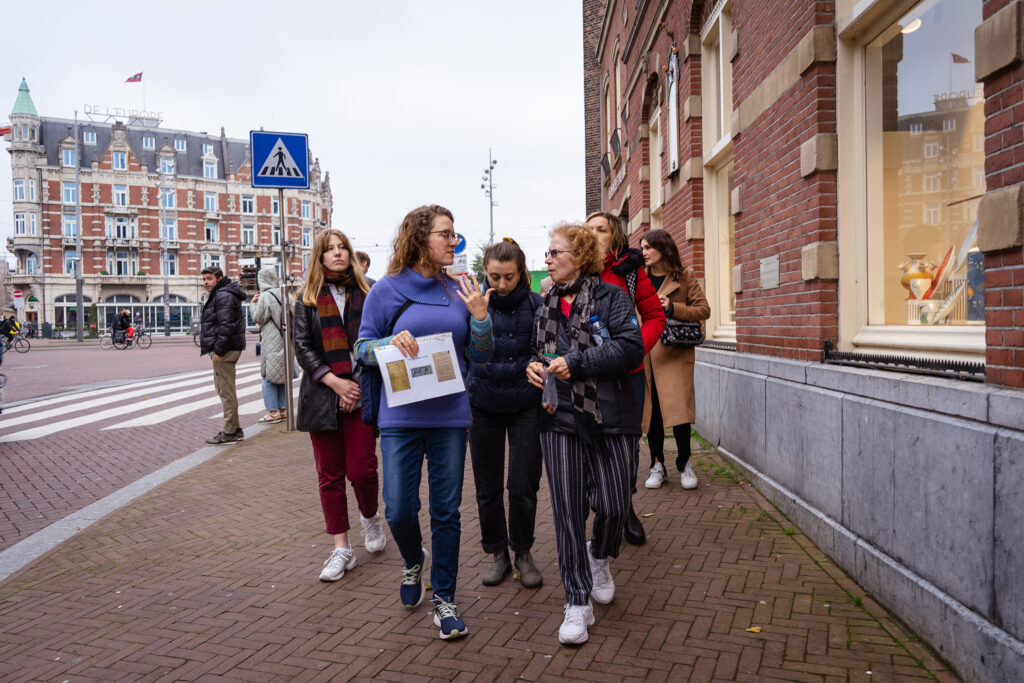 Storytelling at Mezrab. A place for many creative gatherings, Mezrab is the place to go if you're a storytelling fan. You can listen to stories every Wednesday and Friday. Wednesdays are open stage nights, so you can register to tell a story yourself, if you'd like. They also have two spots left at the end of the show for the spontaneous ones.
Attend a poetry night. If you are a poetry lover or you have a few poems you want to share with the world, you should check out the poetry nights organised by Labyrinth or Word Up. At Labyrinth, which is a cocktail bar, the open mic nights are for everyone to share their emotions through the medium they prefer: spoken word, poetry, storytelling and music. Word Up promotes social inclusion and diversity through spoken word poetry and creativity. Their events are hosted in various locations around the city.
Cool events at Mediamatic. This is an art centre dedicated to new developments in the arts and technology. They organise lectures, workshops and art projects, focusing on nature, biotechnology and art plus science. Their events are not your usual workshops — for example you can try an aroma lab workshop, "Discover your inner pigeon" event or learn how to build aquaponics and many other cool stuff. Check out their lists of projects and events and I'm sure you'll find something!
Listen to live music in a cosy bar. Join the locals at De Nieuwe Anita or Checkpoint Charlie. These bars are cosy and can become crowded, but they are great gathering places for many cool people.
See a movie in an old movie theatre at Pathé Tuschinski, The Movies, LAB111 or Rialto. These film houses are really atmospheric and offer a unique experience. Tuschinski is absolutely stunning up to the tiniest detail. The Movies Amsterdam is the oldest cinema in Amsterdam that is in use (please not that is being renovated at the moment and opening in 2023). LAB111 is housed in a former pathological anatomy laboratory, while Rialto is screening independent movies from around the world.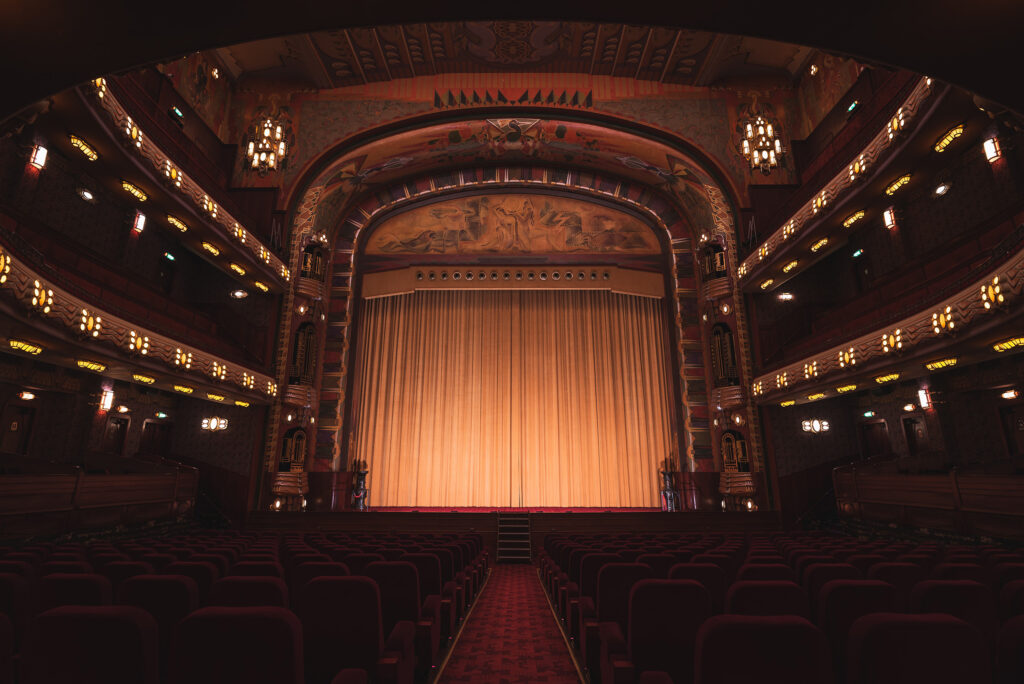 Visit Frankendael Park. This small park is a hidden gem in Amsterdam and you'll love it! It has a wide area for picnics, a forest area, gardens, and a rich wildlife. Don't forget to make a stop at one of the two restaurants: Merkelbach or De Kas, both serving amazing food which comes from their gardens.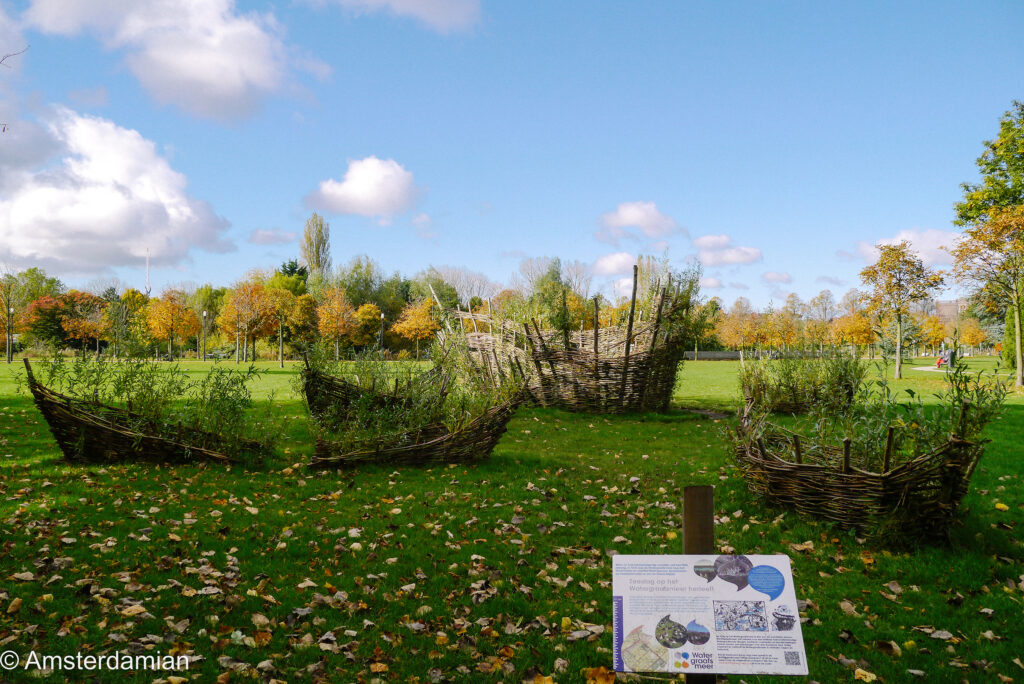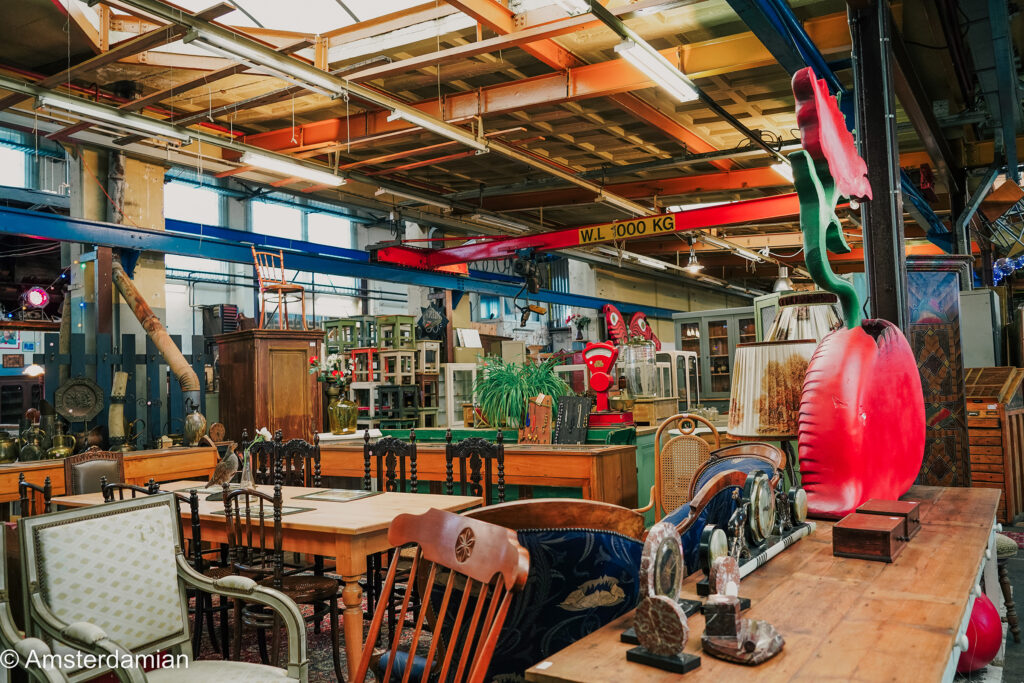 Visit the volkstuins. Volkstuins are allotments or community gardens, where individuals grow fruits and vegetables, flowers and trees. You can find these gardens in Frankendael Park, Westerpark, Park de Oeverlanden and a few other places in the city. They are very peaceful areas and you will feel like taking a stroll in a small village, as every allotment has a small, cute house to host its owners when they come to work in the gardens.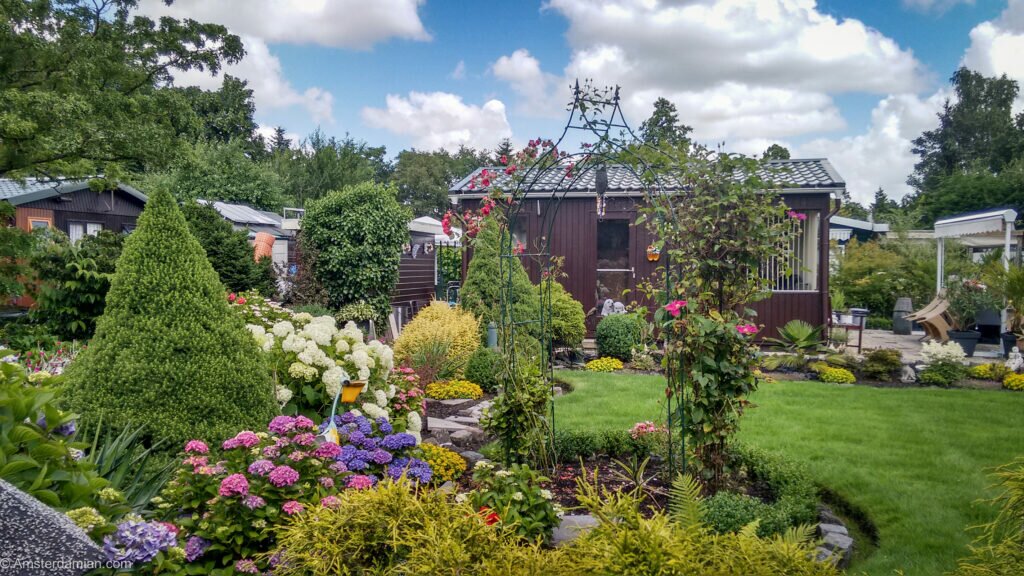 Eat pancakes in Amsterdamse Bos. Some of the best pancakes I've had in Amsterdam are the ones at Meerzicht Farm in Amsterdamse Bos. You can make a stop there after a walk in the forest, and the pancakes will be even tastier! And if you eat outside, you will be surrounded by peacocks and deer.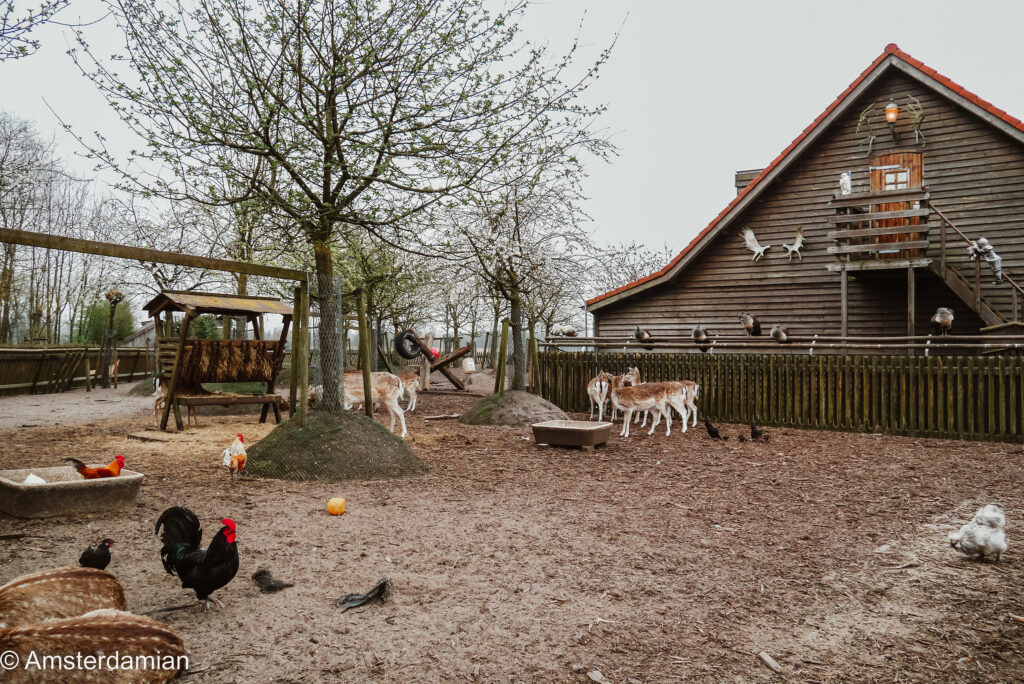 Visit the Poezenboot (the Cat Boat) – a houseboat that was transformed into a cat shelter. This is obviously for cat lovers. Located on one of the most beautiful canals of Amsterdam (Singel), De Poezenboot might be easily missed if you don't know about it. You can make an appointment and visit this special shelter and maybe you can even find your next cat friend there, as they offer adoptions as well.
Urban foraging session. Learn how to identify edible plants around you, in the city, and how to ethically forage and prepare them. Lynn, the modern witch from Urban Herbology organises frequent urban foraging walks, and you can join her for a one of a kind experience. She is simply amazing and her energy is contagious!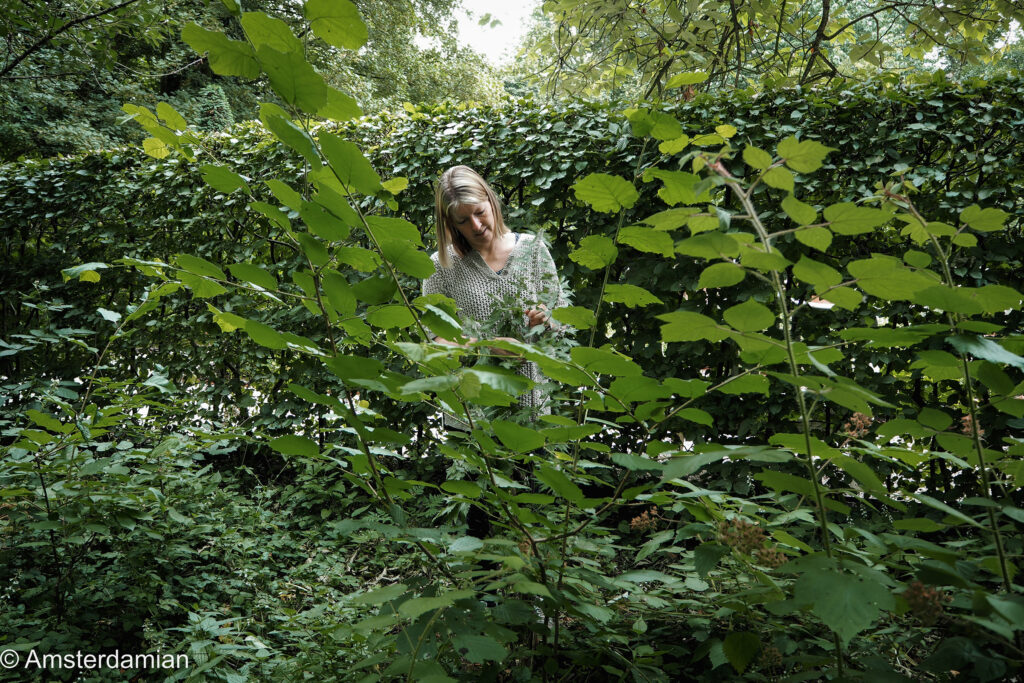 Visit KNSM and Java-Eiland. For impressive modern architecture, visit these neighbourhoods. You will experience a different Amsterdam, and you will love it! These are man-made islands, like many parts of the land in the Netherlands. KNSM gets its name from the Koninklijke Nederlandsche Stoomboot-Maatschappij — the Royal Dutch Steamboat Shipping company which used to have its headquarters and its docks on the island. Nowadays, these are residential areas. And while you're here, continue your walk with Eastern Docklands and Borneo island, which are places with a specific charm, reminding you that Amsterdam has been an important port and trading place for centuries.
Fish for plastic. Plastic Whale is a social enterprise aiming to create value from plastic waste and educate people on the plastic problem. They're collecting plastic and transform it into cool stuff, and organise various educational events. Plastic Whale also organises boat rides for plastic fishing. You can have fun and meet new people while doing something good for the environment. And even though this plastic fishing trip is only a tiny contribution to the plastic problem, you will make a statement for sure!
Bike ride to the countryside. If you can cycle for longer distances (around 20-25 km in total), you can take your bike to Ouderkerk aan de Amstel. The route is beautiful, along the Amstel River, and Ouderkerk is a charming village where you can rest and have a drink before coming back to Amsterdam.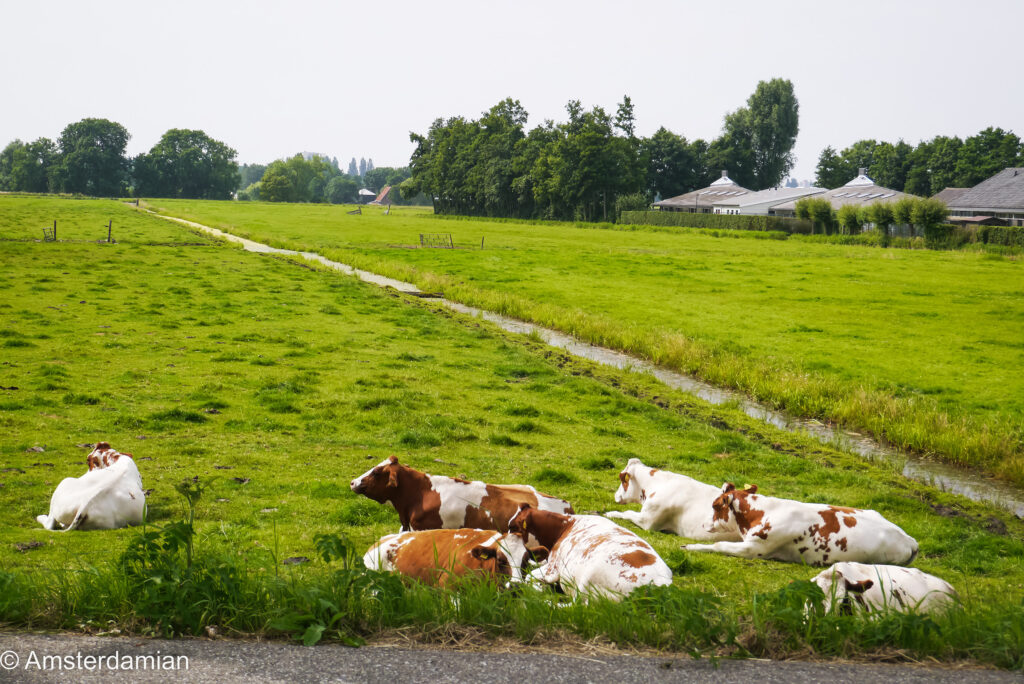 I hope you found something interesting to do on your next weekend or your next Amsterdam trip! Let me know which are your favourite things to do in Amsterdam 🙂

Stay tuned for more and follow Amsterdamian on Instagram and Facebook for daily stories about life in the Netherlands. Please share this post if you liked it!
Don't forget to check out my photo book: Amsterdam Through the Seasons!
If you want to buy prints and other cute objects, check out the store on Society6!
Subscribe to our newsletter!