Last week I went to MEZRAB to see the first of a new series of shows: Ready, Set, Play!. The event is curated and hosted by Shea Elmore, Amsterdam based producer and interactive performance specialist. It was a lovely evening of short performances from various art fields, from theatre to virtual reality painting, in the cosy setting of MEZRAB Cultural Center.
I like the concept of this show: artists showcase a sample of their work in front of an audience who has to play a part in the art piece. At least one member of the public needs to take part to make the experience complete. Those who have stage fright, no worries: you will not be dragged on to the stage against your will and won't be embarrassed for not wanting to participate! I'm one of the people scared of interactive events and I can tell you I felt relaxed and not pressured at all. But for the playful and fun people out there, this is a great way to interact with art and bring their input to the show.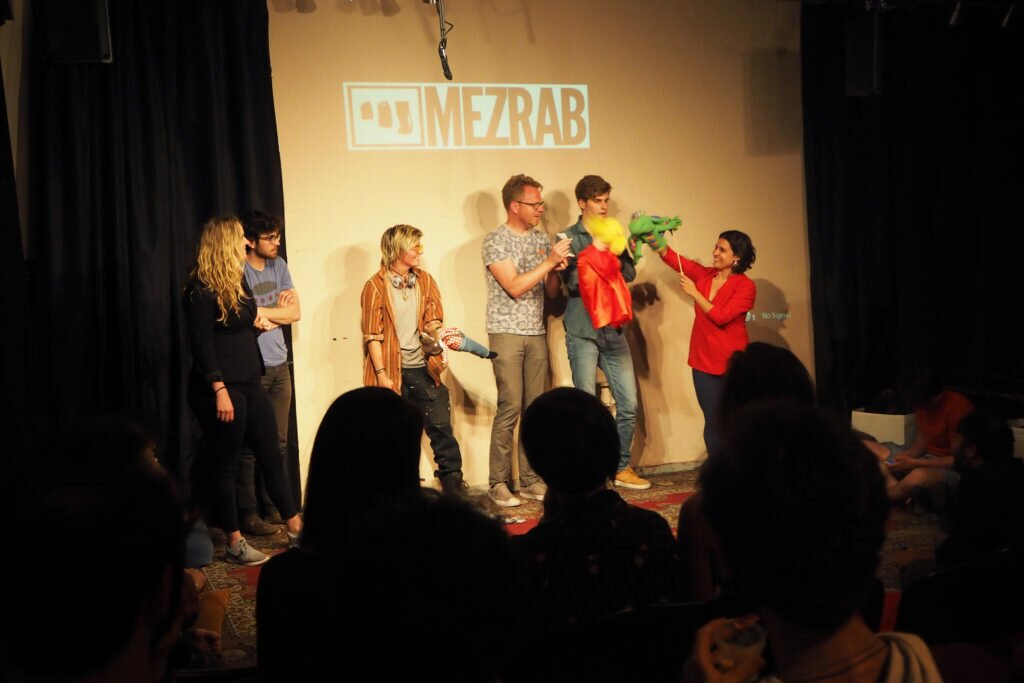 Each performance is followed by discussions, both the public and the artists having the chance of asking questions or sharing impressions. The pieces you'll see can be totally new, work in progress, or a new twist on an existing project. My favourite from last Sunday was the puppet show organized by the Orange Theatre, as you can probably see from the pictures below. The next event will host a different set of performances and I can't wait to see the new agenda!
If I've made you curious and you want to go, you should also know that you don't have to book tickets in advance. The entrance is free and you can donate the amount you consider appropriate. Have fun!
You can follow Amsterdamian on Instagram and Facebook for daily stories about life in Amsterdam.