Life as a creative can be very lonely sometimes, especially when you're working as a freelancer. You are in your head all day long, coming up with ideas and maybe no one around to talk about them. Having like-minded people in your life is essential. Having someone to discuss your projects with, in detail, without boring them (your friends and partners need a break from that!), to collaborate with or get inspired from — that's priceless. I kept looking for ways to meet other creative people, and I found a few of them in Amsterdam. I still feel like there's a need for more, for something else, for another kind of platform, and I have a few ideas of how can I create one myself, but I don't have the time right now. Until then, I put together a list to share with you, in case you're looking for such places yourself.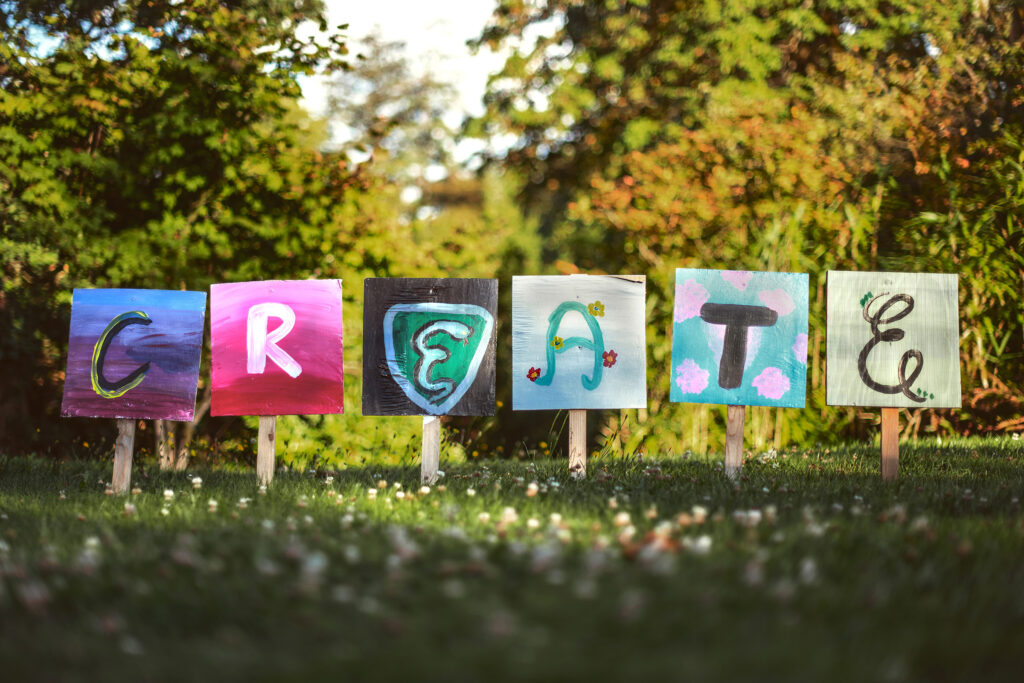 My favourite places in Amsterdam where you can nourish your creativity and meet other creative people are:
Creative Mornings are monthly breakfast lectures for the creative community. You can join the meetings for listening to cool people talking and meeting other like-minded people. Participation is free. Requires being a morning person, so you can wake up and be able to socialise early in the morning 🙂
The talks are varied, from art to productivity, from branding to recruitment, all designed to spark creativity. You can sign-up to their newsletter to find out when the next event takes place and what is it about. Occasionally, you can also register to give a lecture yourself, on the mornings when the audience takes the stage.
A series of intimate gatherings (10 to 12 people), organised by Margot van der Krogt and Marieke Verdenius. The idea behind it is to bring together creative people over coffee and cake. A great way to meet new creative people and get inspired. Sounds very good, and I'm thinking of joining the October one.
Mediamatic is an art centre organising workshops, lectures and art projects. You can learn something new while also meeting new creative people and maybe your next collaboration. They organise neo futurist dinners, lectures about food, mushroom growing workshops, making perfume workshops, carpentry, stitching and more.
A creative oriented cafe, organising all kinds of events, from art to wild foraging and cooking. Definitely worth checking it out! Also, they have a few studio boats where you can rent an office for yourself. You would be sharing the space with other creatives. How cool is that?!
Mezrab is an amazing place in Amsterdam, a platform for storytelling, always inspiring and filled with interesting people. Apart from the storytelling nights, there's live music, dance or poetry. The atmosphere at Mezrab is special, and everyone loves the soup served by Mama Mezrab. If you haven't been there yet, you need to arrange a visit asap!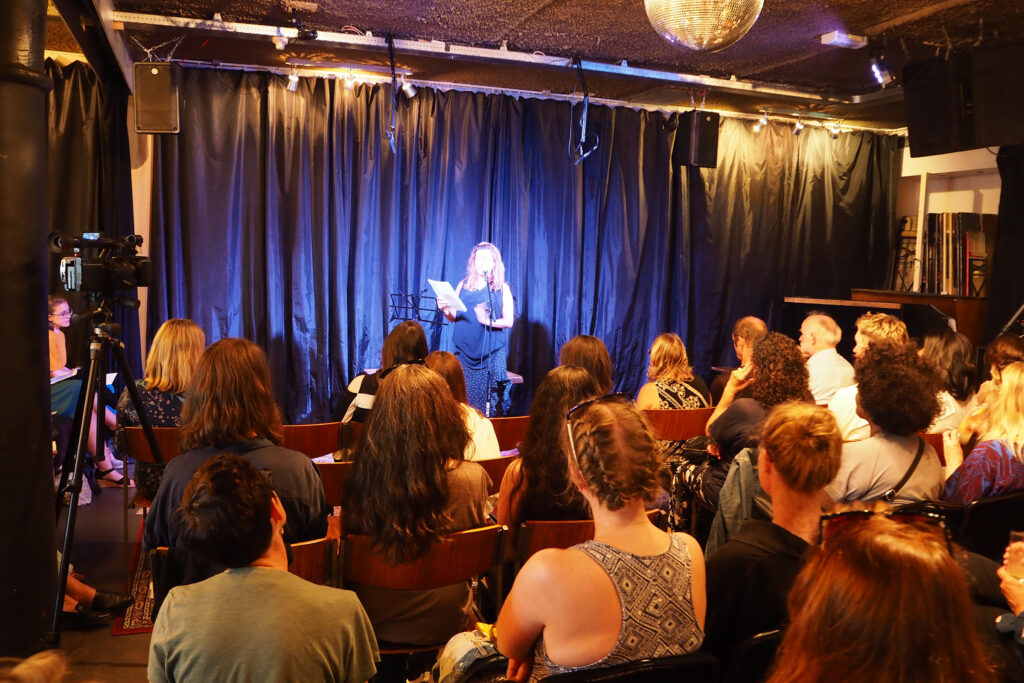 Pakhuis de Zwijger is a platform for social innovation and creation, where artists and designers meet with scientists, policymakers, experts and citizens. The topics are in the areas of social issues, technology, economics, creative industries.
Live Zoku is a series of events that connect inspiring individuals and companies to exchange concepts, products and life lessons. From music to dinner and writing workshops.
Labyrinth is a restaurant, cocktail and poetry place. You can go there to enjoy the food and drinks while listening to poetry, or take the stage and present your own poetic creations. The space is very friendly and non-intimidating, and the cocktails can help you get more courage for the stage.
I hope this is useful and maybe I'll see you at one of the events! You can also check out, for more inspiration, my article about English-taught courses and workshops in Amsterdam.
Stay tuned for more and follow Amsterdamian on Instagram and Facebook for daily stories about life in the Netherlands. Please share this post if you liked it!
Don't forget to check out my photo book: Amsterdam Through the Seasons!
If you want to buy prints and other cute objects, check out our store on Society6!
Subscribe to our newsletter!