Alkmaar has a lot of beautiful natural areas surrounding it. I'm still discovering them, one by one — by bike for now (still trying to avoid the public transport as much as possible), and I can't get enough of it! This little area I'm introducing to you today is basically in the city. I don't even need to cycle there; just a pleasant walk from the centre of Alkmaar and I'm there.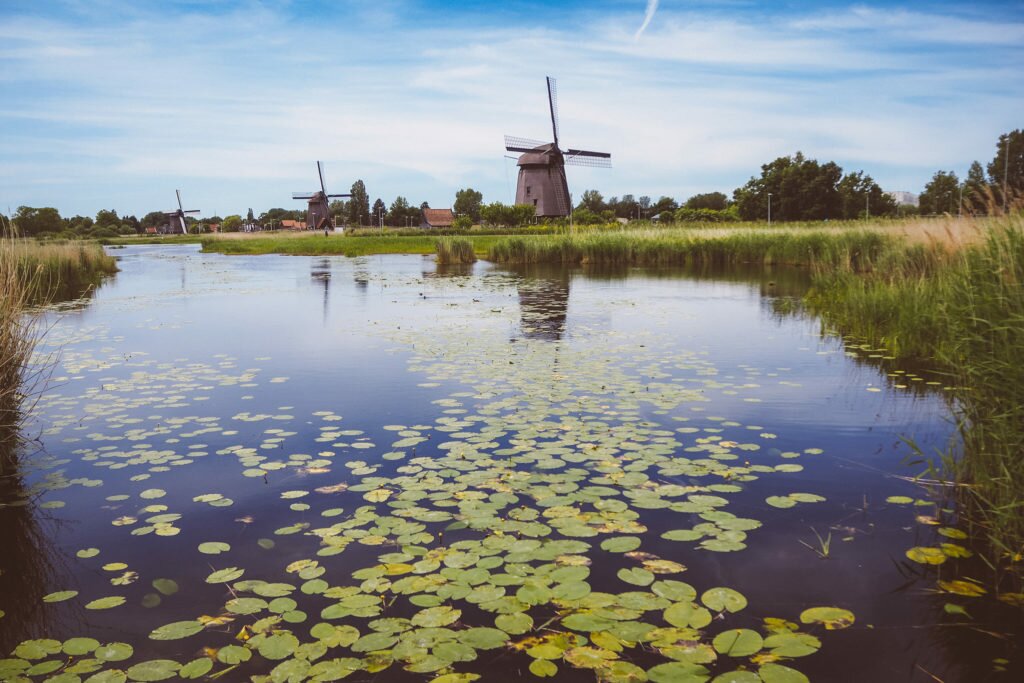 Oudorperhout is a water-rich park with meadows and beautiful windmills. Many birds and mammals have made their home here and they're thriving. It's a very peaceful and pretty place and a great spot for birdwatchers. The windmills are inhabited and you can visit them by appointment. I haven't done that yet, but there's still time. I like to go there when I'm too tired for a long cycling session and have a walk around, pay attention to all the new blooming flowers, watch the geese and sometimes walk till the neighbouring village of Oudorp. At the moment, the lakes are covered in water lilies and the canals are bordered by yellow irises; the swans and their cygnets complete the perfect picture. It will be nice to follow the changes in this area throughout the seasons, so I guess you can expect more pictures in the future 🙂
Stay tuned for more and follow Amsterdamian on Instagram and Facebook for daily stories about life in the Netherlands. Please share this post if you liked it!

Here you can find my photo book: Amsterdam Through the Seasons!

If you want to buy prints and other cute objects, check out our store on Society6!