Kampen, a pretty little town in the province of Overijssel, is one of the few Hansa Towns in the Netherlands.
These towns were a part of the Hanseatic League, which was created back in the Middle Ages as a cooperation between merchants and evolved not only into an economic power but also a line of defence (against pirates). The League included around 150 cities and seven countries along the North Sea and Baltic Sea area.
The Hansa Towns were prosperous places and you can see that when you visit their history-filled streets. They are rich in monuments and beautiful old houses. Kampen is very charming and quiet. It's that kind of place where people who don't know you say hello when they meet you on the street. As soon as you cross the cool bridge from the train station to the city, you are back in time, exploring the cobbled streets of Kampen.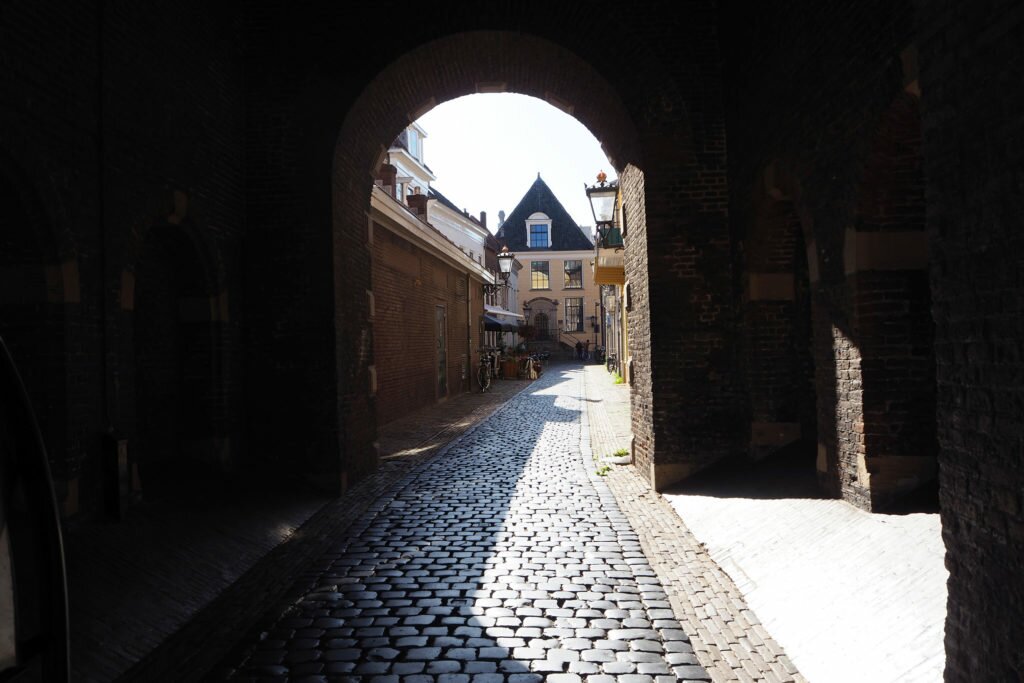 One thing I noticed here, and you don't see in many Dutch cities, was the abundance of banketbakkerij kind of shops, where people, old and young, were going for cake and coffee. No hipster-style banana breads, no flat whites, just old fashioned (and delicious) cakes and coffee, savoured at a table in a charming shop.
You can combine it with other Hansa towns like Deventer, Zwolle, Elburg or Hattem, if you wish, but that's easier when you go there by car, not by train. Btw, if you go by train, pay attention to the check-ins and check-outs, because there are parts of the road where you travel with Blauwnet instead of the usual NS. Don't do like me and lose 20 euro for checking out in the wrong place!
Now, the virtual tour:
Stay tuned for more and follow Amsterdamian on Instagram and Facebook for daily stories about life in the Netherlands. Please share this post if you liked it!

Check out my photo book: Amsterdam Through the Seasons!

For prints and other cute objects, visit our store on Society6.