As the autumn is settling in, the relaxed pace of summer days seems to dissipate, giving way to a few very busy months for me. In between more or less pleasant work, many events taking place in Amsterdam filled the (virtual) pages of my agenda. I am very excited about this great collection of events, so I thought I should share it — maybe it will inspire some of you. Here it is, my list for this autumn, neatly arranged in categories:
Festivals and other events
Amsterdam Fringe Festival: 6-16 September 2018. "For 11 days the Amsterdam Fringe Festival will be presenting theatre and dance by talented new, undiscovered and untamed makers at more than 30 venues across Amsterdam. Fringe is open and un-curated. We present a varied program featuring artists from a wide range of backgrounds, origins and futures. The festival is an ode to the madness of the stage and to independence of spirit and it is a plea for artistic freedom. A big, fat, heartfelt embrace of experimentation in the true sense of the word: one whose outcome is able to effect a real surprise."
Unseen Amsterdam: 21-23 September at Westergasfabriek. "Unseen is the leading platform for contemporary photography. Exclusively focusing on what's new in the photography world, Unseen provides a channel for up-and-coming talent to showcase their work. Unseen brings together the international photography community to discuss and debate the directions in which the photographic medium is evolving."
Aurora concert in Utrecht (OK this one is not in Amsterdam) on 17 October. This is the highlight of the season for me, I love her music so much!
IDFA: 14-25 November. "The International Documentary Film Festival Amsterdam offers an independent and inspiring meeting place for audiences and professionals to see a diverse and high-quality program. The diverse nature of the event applies to the form and content of the films as well as to the cultural backgrounds of the filmmakers. IDFA offers an alternative to mass entertainment and uniformity, confirming that there is an increasing need in audiences for high-quality films that delve deep and urge us to reflect."
International Storytelling Festival: 1-3 November.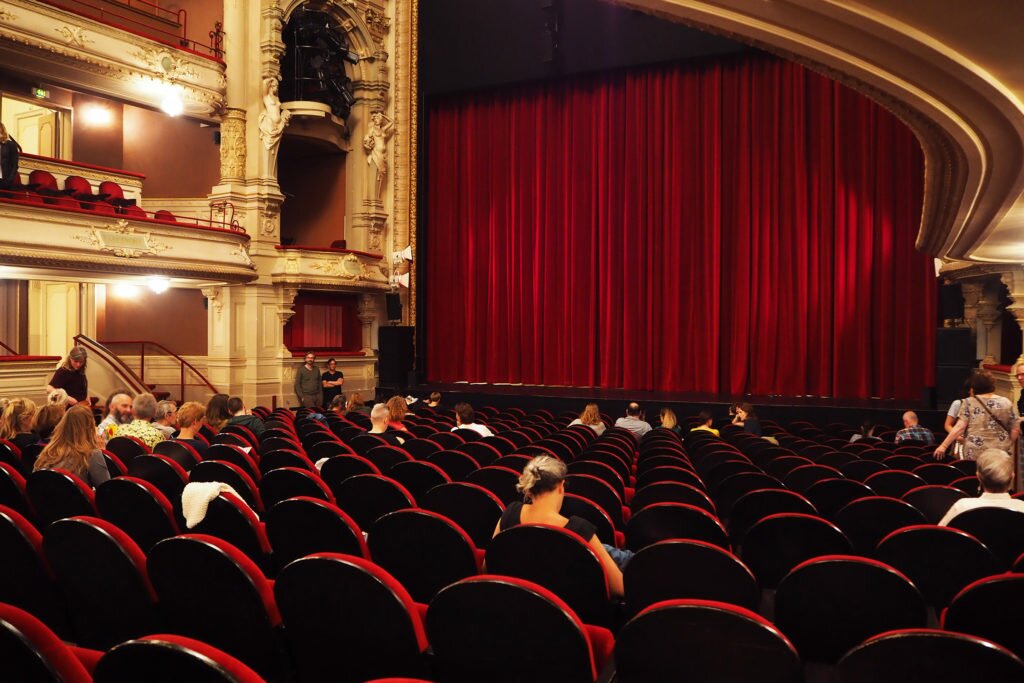 Theatre
Dance
The Love Cycle: OCD Love — Sharon Eyal & Gai Behar, on 10 October at Stadsschouwburg. "Sharon Eyal's dance is hypnotic, wild, bold and energetic. Eyal danced with the famous Batsheva Dance Company for over twenty years, after which she set up her own company L-E-V. Eyal understands the art of speaking through dance. Intense emotions, which are difficult to put into words, are intricately expressed in movement. If need be she turns her body inside out. Apart from being intensely emotional, her work is also expertly danced and a delight to watch."
The Love Cycle: Love Chapter 2 — Sharon Eyal & Gai Behar, on 11 October at Stadsschouwburg. "Clenched fists, threatening fists, fists that overthrow the other. The movements do not lie and bring the more subcutaneous aggression in Eyal's work to the surface,' Theaterkrant wrote about Love Chapter 2. 'Eyal displays the body in a trance, although she applies a cast-iron dance technique. Her dancers and dancing machines express emotions that cannot be put into words in sublime, shifting dance formations: love, ecstasy, powerlessness, anger. The power of expression in Eyal's dance is optimal,' proclaims Dutch newspaper Trouw."
Significant Moments — Nederlands Dans Theater 2, on 23-25 November at Stadsschouwburg. "The talents group of the Nederlands Dans Theater, NDT2, welcomes an old friend to the company, Alexander Ekman. Together with the dancers he is working on a new creation for Significant Moments. Ekman made a name for himself with dynamic, energetic pieces in which humour and group work represent the overtone. You will also see a world premiere by Phillip Chbeeb, a new face at NDT. This young choreographer is known for his strong connection to hip hop. NDT2 will conclude this evening with Signing Off by resident choreographers Sol León and Paul Lightfoot, which was awarded the prestigious Benois de la Danse in 2003."