Menton was on my list of day-trips from Nice because of a view I kept seeing on the travel blogs. It was this one: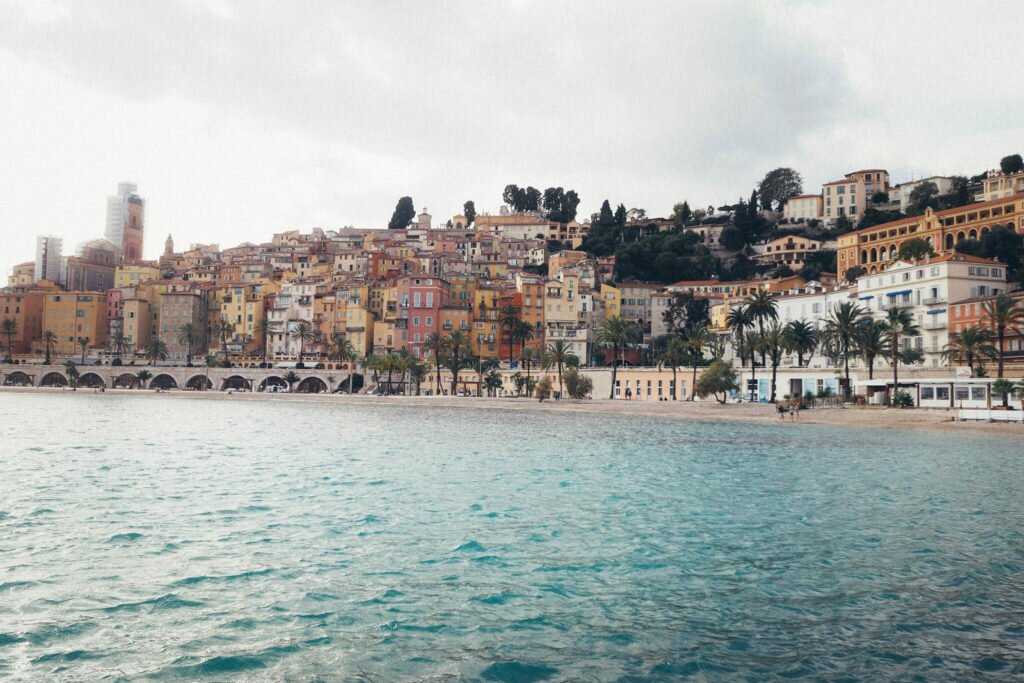 I wanted to go there and see it for myself. To my surprise, when I went out of the train station, the city didn't look at all like in that picture. I went on a few streets, and no sign on an old city. Just the typical French seaside resort. Not bad, but not what I wanted either. So I decided I'll go to the beach instead and do what I had in mind for this holiday: spent as much time as I can close to the sea.
The beach in Menton is rocky, not ideal for sunbathing, but very handy when you want to lie down with your clothes on, because there's no sand to stick to your back.
It was a very warm October day, and I sat there for a long time, soaking up the delicate sun, listening to the waves. It was a much-needed rest and relaxation. After a while, I went for a walk on the beach, picking up some rocks for my collection (they all looked so cute!). I found a tree on the beach and wondered where was it coming from; I took some pictures of the sea and I finally saw the old city that I was looking for. The houses of Menton are candy coloured, all shades of mustard and terracotta. They were perfectly matching my t-shirt and my hair 🙂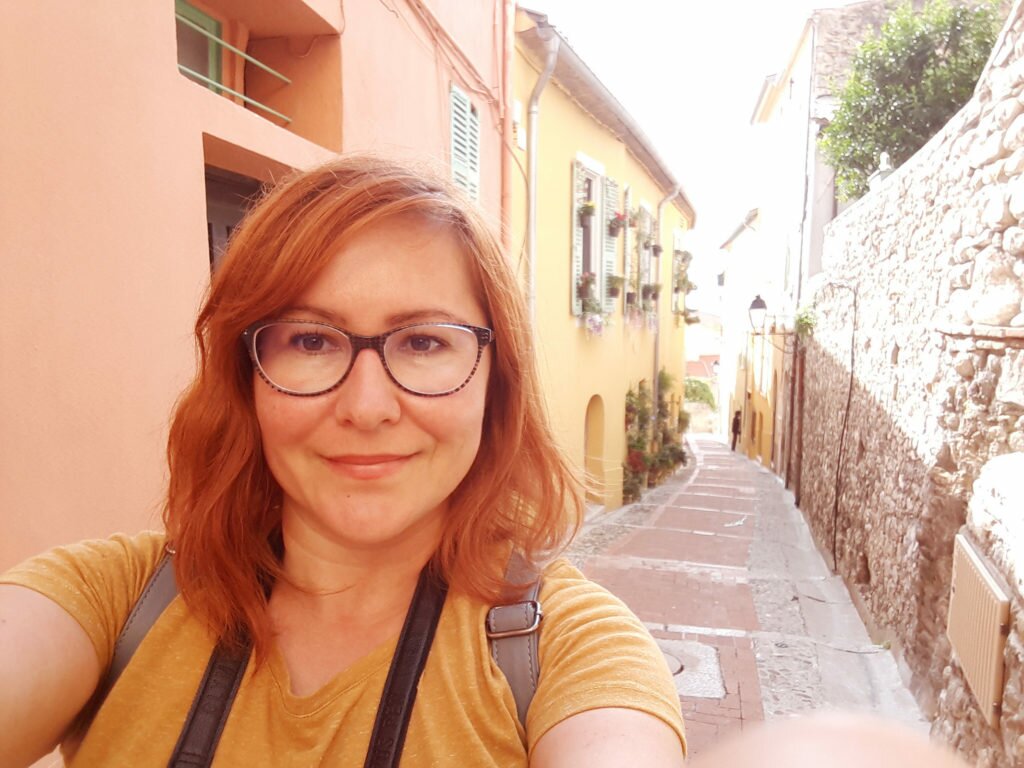 The narrow streets reminded me of Italy and I even encountered people who spoke Italian to me, a reminder we were just a few steps away from the border. After wandering through the maze of narrow streets, I was finally out on the other side, in the port, where I found the view I was there for. It was as beautiful as I was hoping. After that, it was time to go back to the old city, buy some lemon scented soap bars (Menton is famous for its lemons) and eat something. I opted for a panino from a street truck, which I ate sitting on a bench on a quiet street, while watching a woman feeding the pigeons from her window.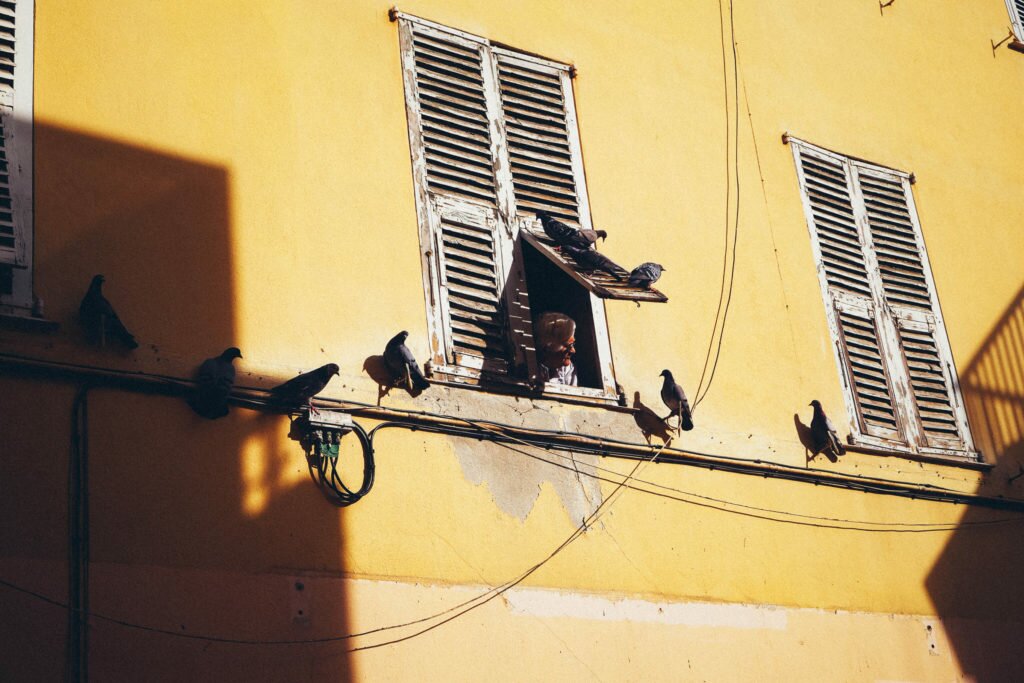 I loved my visit to this charming city and I dreamt of spending a full week of doing nothing here — which won't probably happen before my retirement, but at least one can dream.
Stay tuned for more and follow Amsterdamian on Instagram and Facebook for daily stories about life in the Netherlands. And share this post if you liked it!