Expat life comes with its joys and challenges. Moving to the Netherlands is no different. However, the experience is not the same for everyone, as there are multiple factors that will determine how easy or how hard one can adapt to the new life, the new status. One of them is the region where you will live. To move to Amsterdam or other big cities is totally different from coming to live as an expat in a little village in the middle of nowhere. Amsterdam is the best place to be for a newcomer in the Netherlands. There's a sizeable community of expats here and many expat events, it's easier to find shows where language is no problem; everyone speaks English and there are many jobs where knowledge of the Dutch language is not required. Life in Amsterdam is made for internationals, but, at the same time, you can still meet locals.
At the end of 2019 I moved from my beloved Amsterdam to the beautiful city of Alkmaar. After nine years of living in Amsterdam, it wasn't an easy decision to make. My biggest worry was that I would feel isolated and lonely, as I was leaving all my friends in Amsterdam. But in the end I took the leap, and now, one year and a half later, I thought I should tell you what I consider being the pros and cons of moving to a small town in the Netherlands. Even if this wasn't a normal period, because only after three months of living here the Covid pandemic hit and life was not as it would have been. Let's begin:
Pros of moving to a small city
This is one of the best things that moving here brought. The peaceful streets, the lack of traffic in the city centre, the quiet neighbourhood. When I moved from Bucharest to Amsterdam in 2010, I was amazed by how quiet Amsterdam was. The noise pollution was considerably less, and I had the feeling of living in a village, after the craziness of my former city. In the meantime, I got used to the quiet living in Amsterdam, and also the city changed a bit (especially in what regards the tourists numbers), so I came to consider it a crowded and busy city. Not as busy as Bucharest, but still too loud for my taste, some days.
Alkmaar is now the quiet place I was craving for, the peaceful oasis where I come back happily after any trip. Walking on the empty streets in the morning or in the evening is something that amazes me every time. If I wear high heels, the whole neighbourhood hears me, as their noise bounces on the old buildings' facades and creates an echo. My house is on a quiet canal, the windows facing the gardens. I'm still amazed by how quiet it is; I hear only the seagulls and the black bird that's giving me a concert every evening in the spring-summer season. It's true that, because of the pandemic, the tourism wasn't what it used to be before I moved here, and I experimented only a few summer months with fewer tourists than usual.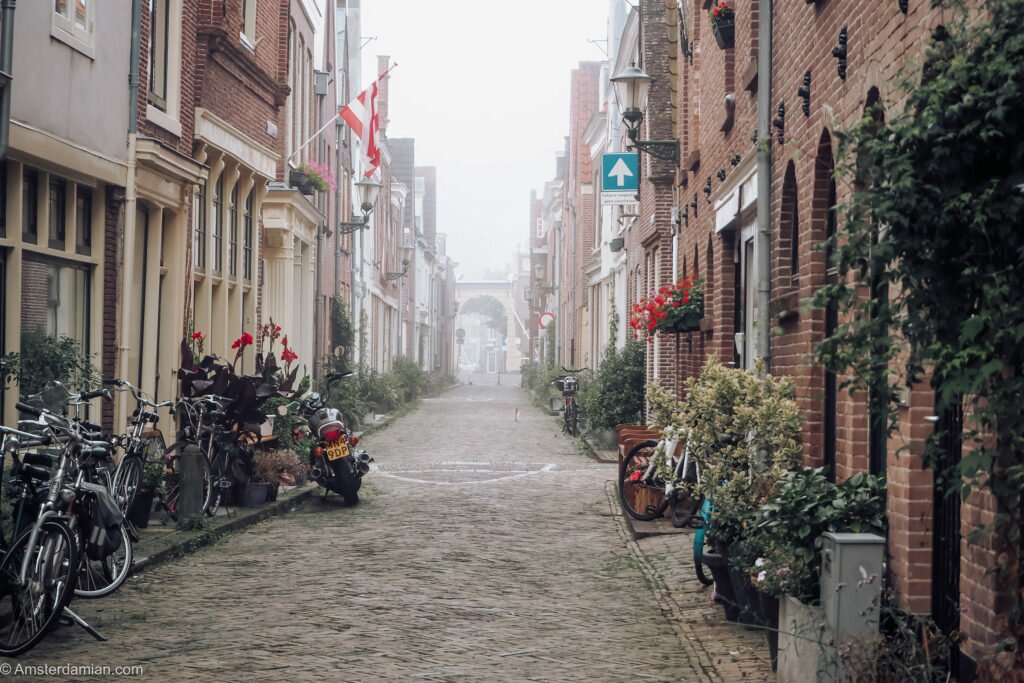 I live in the city centre, close to any shop I need. Everything is in a walking distance (or a short bike ride). This saves me a lot of time when I need to run errands and do groceries and shopping.
Nature is closer than before.
This is an advantage at any time, but it was the biggest advantage I had during the lockdown. I can reach a forest by walking and other forests, national parks and the seaside can be reached by bike or a short bus ride. I didn't need to take the public transport and could still spend a lot of time in nature, safe and very happy.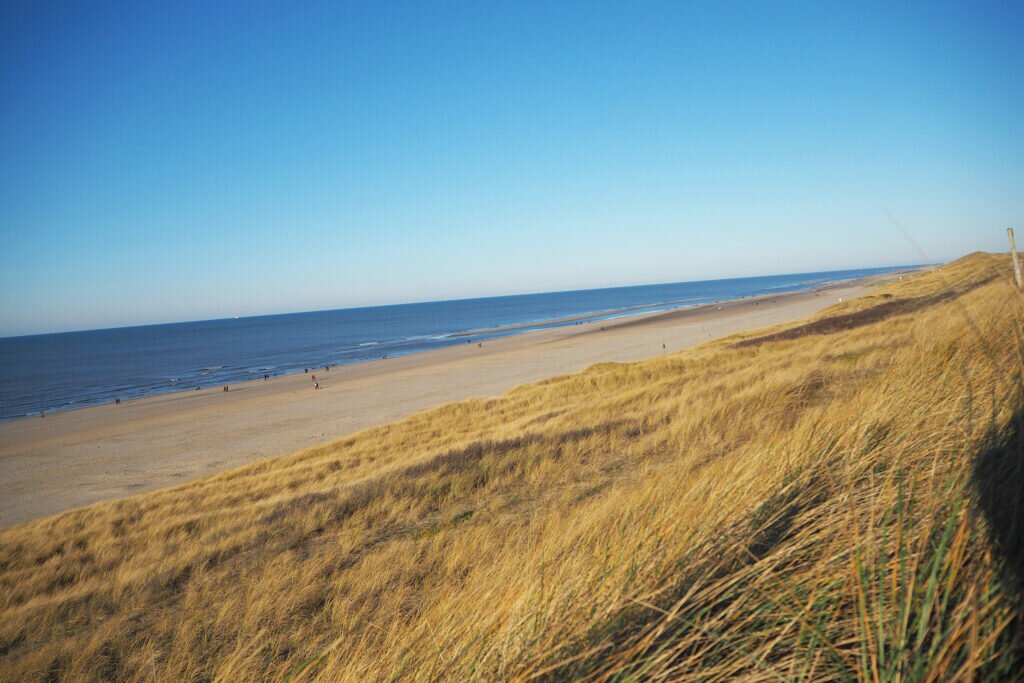 If you ever said something that began with " Dutch people are…", after meeting only a few Amsterdammers, you should definitely reconsider. Outside Amsterdam, locals are less stressed, therefore more friendly. The first time when a Dutch person helped me with my luggage when boarding the train was in Alkmaar. I was in shock, after years of struggling with the big luggage by myself, while people not only didn't help, but almost ran me over.
Houses are cheaper (to rent or to buy)
This is a very important advantage of moving outside the big city: you can rent or buy with less money, so you can afford a bigger home if that's what you want. This is the main reason I moved out of Amsterdam (and many others are doing the same).
It's more family friendly
For people who have kids, a small city is a better place. Your kids can walk or cycle to school, it's safer and greener, and the kids will love going with you to the forest every weekend.
Most of the small Dutch towns are beautiful, with an old city centre that's simply too cute! In the first months in Alkmaar, I kept marvelling at the beauty of the city, be it on a Saturday walk to the market or coming back home after a day in Amsterdam, walking along the narrow canals where an enormous moon was hanging above the water. In the meantime, I am more used to the beauty of this city, and I take it for granted most of the days. I joke about this saying I had a cuteness overdose and I am less sensible to it nowadays.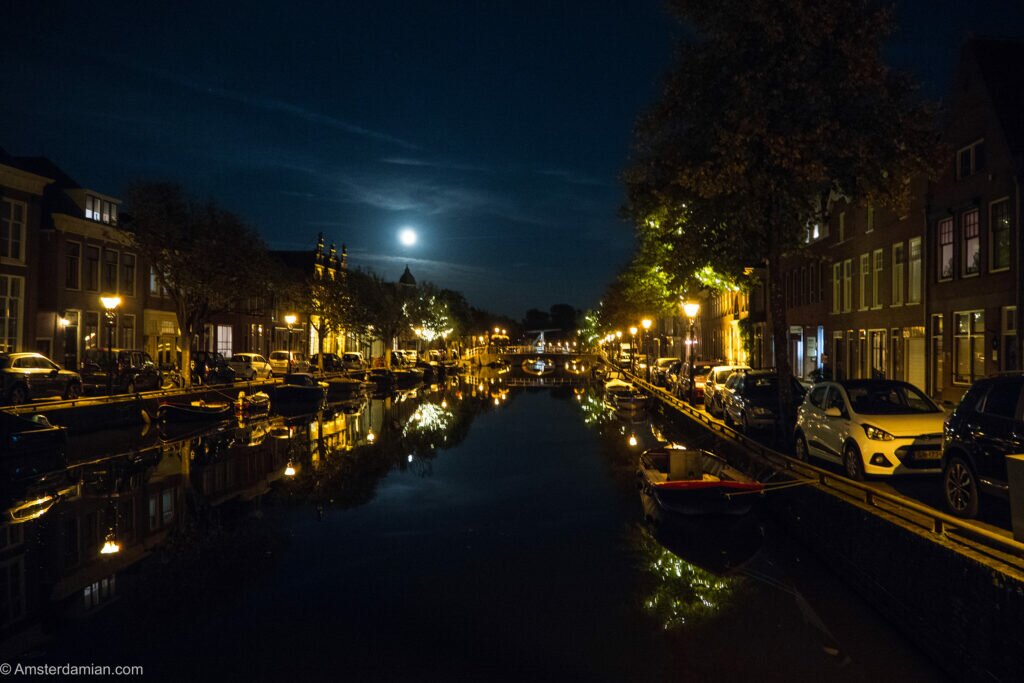 Cons of moving to a small city
You will feel the isolation whenever you move to a new place. I moved to Alkmaar by myself, and it was scary. Almost like moving to a new country all over again. The pandemic hit soon after my move and I couldn't visit my friends in Amsterdam, which made my life more difficult. But even in normal times, you won't have friends a bike ride away, to call them if you need them. This can be solved by making new friends and the friendly neighbours you're very likely to have.
Even if many people will speak English, not everyone will or they will speak badly, making communication difficult. You will feel more compelled to learn Dutch – which is definitely not a bad thing, but it won't happen over night and you'll be frustrated for a while. The events you can attend will all be in Dutch and there will be no expat meet-ups where you can hope to find someone to socialise with (unless you organise them).
Cultural and social events
Small cities have their own cultural and social programs, so chances are that there will be a theatre and some festivals in a small town. However, you can't compare it to the abundance of events happening in Amsterdam, and every show will most probably be in Dutch. The good news is that you can easily reach a big a city by train, to see the shows that are taking place there.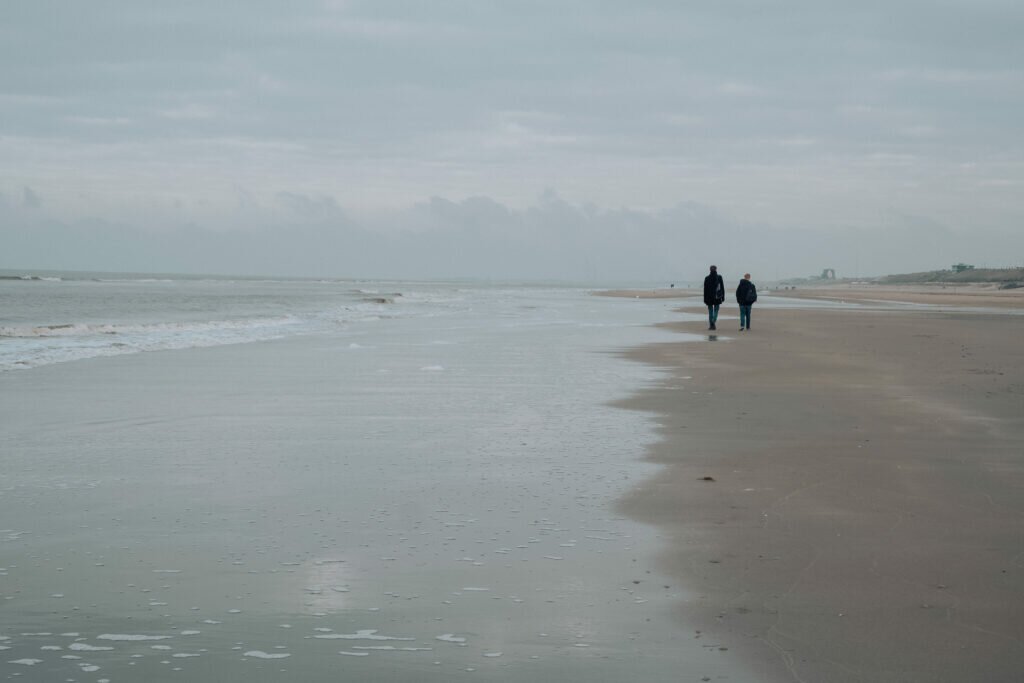 The expat community will be smaller and there are few chances that they organise events for expats.
It's possible to encounter less tolerance for expats
Your moving to the neighbourhood is very likely to get some curious looks, which is not happening in Amsterdam. I am still an exotic bird here in the building where I moved in Alkmaar, although I am not the only expat in the city for sure. The locals might be friendlier, but some of them will also have a bigger resistance against expats. Kids might have more difficulties adapting in schools than the ones living in a larger international community like Amsterdam.
Missing the multicultural look and feel of Amsterdam
This occurs only if you move to a small city after living for years in Amsterdam. It's the biggest problem I have with moving to Alkmaar. I love, love, love the multicultural look & feel of Amsterdam! Walking the streets or being in a bar and hearing languages from all over the world makes me happy. The diversity of people that you can meet in a city like Amsterdam is one of the biggest advantage of living there — if you like meeting new people, like I do. Luckily, now I can travel to Amsterdam any time I want and experience its international atmosphere, then coming back to the quaint Alkmaar and its lovely quiet streets.
All these being said, moving to any place is in the end a very personal choice, and sometimes you might not even have the choice (when you move for a job, for example). There will be advantages and disadvantages depending on the personal situation, preferences, personality etc. What matters is to give your best to adapt, get to know the places and people and make new friends.
Stay tuned for more and follow Amsterdamian on Instagram and Facebook for daily stories about life in the Netherlands. Please share this post if you liked it!

Check out my photo book: Amsterdam Through the Seasons!

For prints and other cute objects, visit our store on Society6.