My last day in Nice was supposed to be the day when I would finally explore the city a bit more, because I had day-trips planned on all the other days of my staying there. After sunshine and warm temperatures, the weather took a turn right on the last day of my holiday, probably to prepare me for the cold awaiting in Amsterdam.
It was pouring when I woke up and kept pouring the entire day. I was cold and my shoes got wet, so I didn't walk as much as I would have liked. I had to stop often for hot beverages and warm food in cosy cafés (which was not that bad, after all). But not even the pouring rain stopped me for going to the beach one last time, and I am so glad I did!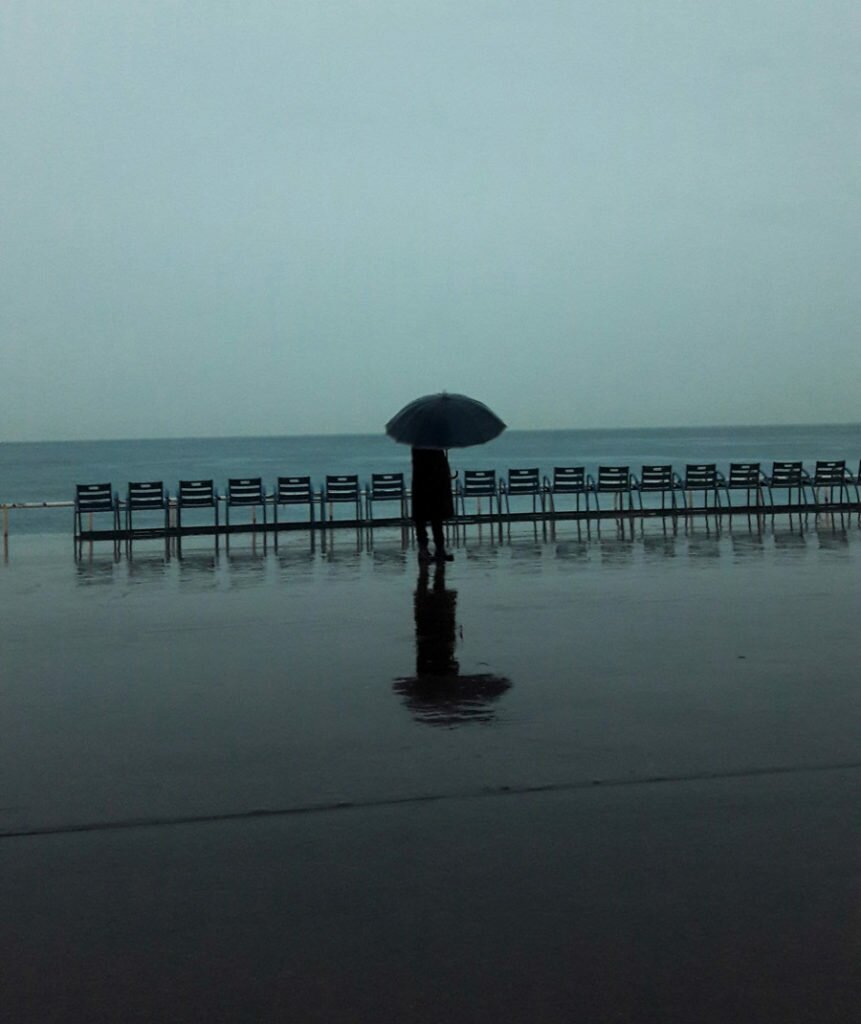 The sea had a colour like I've never seen before; it looked surreal. I found a good spot to take cover and spent some time there, marvelling at the emerald colour and envying the person who was brave enough to swim in that storm. It was a lovely gift before my leave, and one of the many incentives to go back someday.