The most beautiful part of Nice is, without any doubt, the Old Town. Vielle Ville, nested at the bottom of the Castle Hill, is a maze of narrow streets where the dance of shadows and lights is really pretty. When you enter this area, is almost like entering a covered space: the tall buildings form a shield from the bright Mediterranean sun and the streets are darker even on the brightest summer weather. You won't notice the big difference until you get out of the Old Town, into the blinding sun that was right there all along.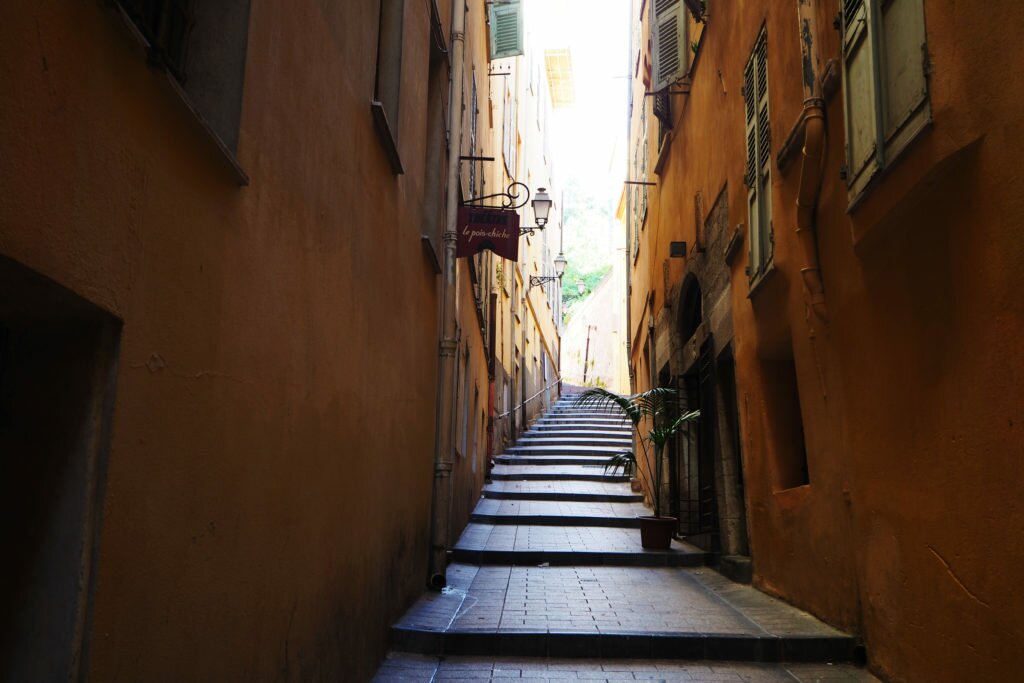 A visit to the Old Town needs to be completed with a walk in the Parc de la Colline du Chateau (Castle Hill Park).
This park, situated on the hill where the castle used to be, is a lush, green oasis, offering breathtaking views over the city and the surroundings. A great feature of the park is a man-made waterfall, which can be admired from the base and from the top. I climbed the hill to the highest part, wondering why do I always choose holiday destinations that require climbing steep hills (or why I didn't at least take the little tourist train to get there?). In the end, it paid off. There's nothing like being 100 m above the sea level, the breeze caressing your skin and having a view over the entire city and the sea. I loved the waterfall too, I stayed there for a while, bathed in the cool mist coming from it and watching the mini-rainbows forming at its base.
Have you visited Nice? Which were your favourite spots?
Stay tuned for more and follow Amsterdamian on Instagram and Facebook for daily stories about life in the Netherlands. And share this post if you liked it!