As much as I loved wandering the empty streets of Amsterdam during the pandemic, I am also pleased to see them being overtaken by tourists once more. Lively streets means people living their lives, and there's nothing more important to see right now, especially with the doom of the news we hear every day and the worries about how the near future might look like. I like to walk on the street and look at tourists, see the joy of discovering this amazing place on their faces, see them checking the maps and taking photos in front of the canals. It gives me a reassuring feeling.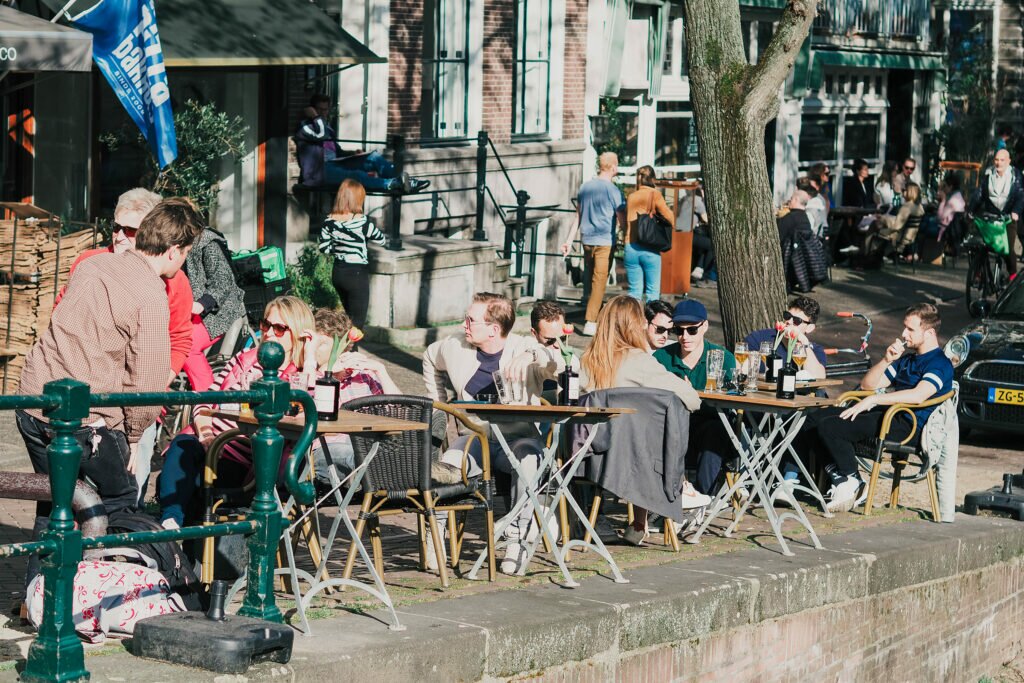 I don't know if we've learned anything during these years and if we'll be more conscious about the effects of cities falling under the curse of overtourism once more. I would like to believe things will change for the better, municipalities will implement new measures to avoid that, and people will travel more consciously. Time will show if that's true. For now, I just enjoy the feeling of seeing Amsterdam and the Netherlands open again to tourism, restaurants full with people, boats roaming the canals. Even the sound of the trolleys on the cobbled streets is a happy sound right now.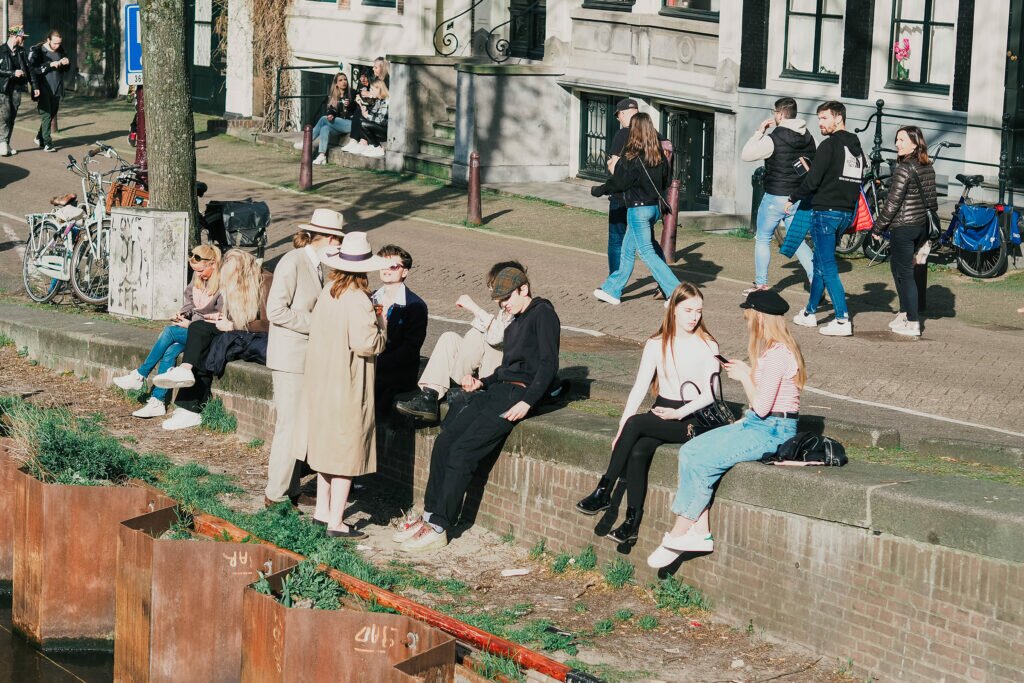 I haven't been on holiday outside the country yet, except for the few trips to Romania, my home country. I can't wait to travel somewhere where I've never been before, a place that looks completely different, smells different and where the language sounds gentler. This year, looking at the tourists in Amsterdam, I got flooded by memories of my first visits here; I don't know why, but they keep coming, like it was yesterday. I hope these people are enjoying the city as much as I did back then, and they'll go home with a happy feeling to accompany the tons of pictures. Also, I finally got the wish to write more about Amsterdam, to share my knowledge with the ones who need it. For the past years I felt there wasn't much more to say about Amsterdam, but now I found my curiosity again, and I want to tell the stories of this city in my own way, even if they have been told many times before. Fingers crossed that the feeling stays, and please let me know what you would like to see more on the blog.
Also, if you're planning a holiday in Amsterdam soon, what is the one thing you can't wait to see? Or experience?
Stay tuned for more and follow Amsterdamian on Instagram and Facebook for daily stories about life in the Netherlands. Please share this post if you liked it!
Don't forget to check out my photo book: Amsterdam Through the Seasons!
If you want to buy prints and other cute objects, check out our store on Society6!
Subscribe to our newsletter!