I took my first solo trip three years ago. It was summer, I was recently single, I needed a holiday and I realised it was a good time to go somewhere all by myself, to experience something that appealed to me for a while: travelling solo.
I always liked the feeling when I was all alone in an unknown place, with "uncharted" territory to explore and new things to be discovered. Choosing the location, organising everything and making plans was very exciting. When the day of my travel approached, I started to panic a bit — I was afraid I wouldn't be up for it. What if I wasn't able to do it alone? What if I get lost, or my things get stolen and I am there all by myself in a foreign country? Or what if I take the wrong train/ I get sick/ I dislike it very much/ I get lonely etc. The list of questions was only growing bigger and to top it off, I twisted my ankle a week before the holiday (although that's nothing compared to a bike accident I had before another holiday, when I went away with a bruised eye, a cut on my eyebrow and a bad concussion). None of these stood in my way, though.
I decided I was brave and I could do anything I set my mind on.
I tried to quieten all the questions and on the day of the flight I was very excited, while at the same time pushing down my panic somewhere deep under the excitement, while limping my way through Schiphol airport. I went to Lisbon, Portugal, a city I was visiting for the first time which proved to be love at first sight. It felt safe and familiar. It was beautiful. It was exciting. It was the first time I had to do everything by myself: I was a bit nervous even when buying the train tickets, but I didn't encounter any big challenges. I didn't only stay in Lisbon, I went to Cascais for a few days, walked on some of the most wonderful beaches I've ever seen, then went back to Lisbon. It was a great holiday. Sure, I still had my moments of worry and sadness because it was after a break-up and it couldn't be all joy and sunshine. But at the end of it, I was happy, feeling more confident and very pleased with my decision to travel alone.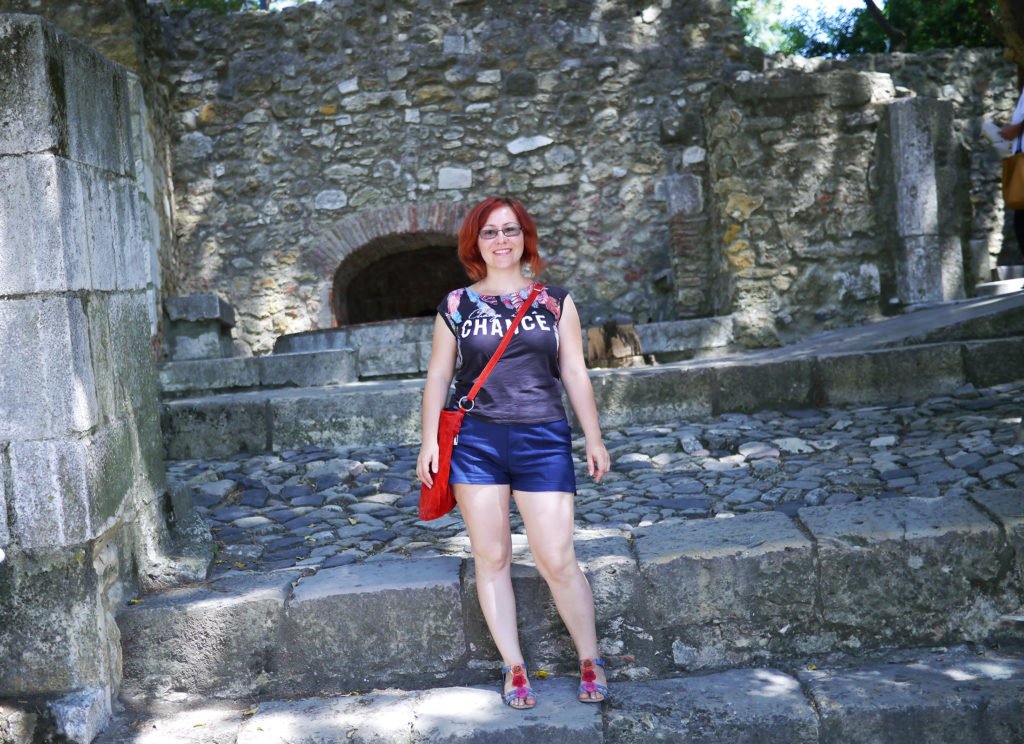 Since then, I had a few other independent holidays and a few with company. They were all city trips or beach holidays, I can't say I did some spectacular backpacking in the mountains by myself. Still, my confidence only grew bigger with each trip, and who knows where I'll choose to go next?
Travelling solo is not something uncommon nowadays, more and more people are doing it (men and women alike). But it's still not the first choice for most people, nor the most loved way of travelling. I've had a lot of different reactions from people when I told them I travel alone. Most of them were worried about my safety in particular. I have to say their worries added up to my well hidden fear, but I decided to not let this get in my way. Another concern people had was boredom, being all by myself. Other people told me they admire me, but they could never do it. And so on and so forth. By now, my family and friends are used to me travelling alone so I get these questions only from new people I meet.
I think everyone should travel independently at least once in their life (this might sound like a cliché that you find on travel websites, but I truly believe it). You need to get out of your comfort zone, test your limits, push them and you will discover things about yourself that maybe you didn't know. It is an empowering experience, whether you like travelling solo or hate it. It's an enriching experience. Travelling alone is the best thing you can do for your personal development. As for safety, as long as you're not going to any particularly dangerous areas and you pay attention to some basic safety rules, you will be fine. As safe as anyone can be on holiday, solo or not.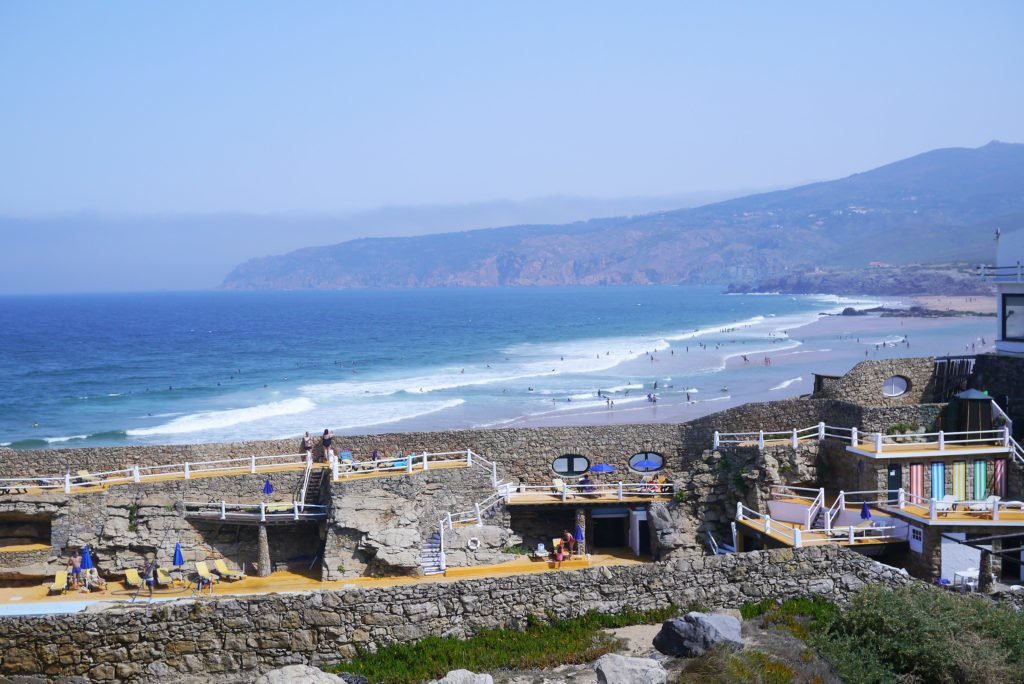 Why do I recommend solo travelling?
Because it will show you the place in a different light. You will pay more attention to details, or maybe focus on different things than if you were there with someone else. It will make you interact more with other people and with the locals: just see how many days you can go without talking to other people! Even if you are a shy person, at some point you will find yourself happily chatting with the hotel personnel, the occasional old lady sitting on a bench in the park, with fellows travellers. If you are lucky enough to speak the same language, it's even better! Another thing that I like about travelling solo is the freedom it gives me. I like to take every single decision by myself, not to be forced to wait for other people to wake-up or to try and convince them to go somewhere. But it's not just that. For some reason, being alone in a place where I don't know anyone makes me feel free and happy.
I do also like travelling with other people, but I have a very exclusive list of people I can travel with, and I've never been a fan of group holidays. During my solo holidays I've learned that I am a great companion for myself. That I can handle unexpected situations. I am braver now. In my first trip, I didn't dare to stay out after the night fell and I suffered because in Lisbon the streets are packed with people until midnight and I could hear and see them from my hotel room. Now, I'm not scared of that anymore, I can go out and enjoy the night life as well.
It's also a good time to think about your life, your problems, make plans, get creative (I like to write when I travel), read or practice mindfulness.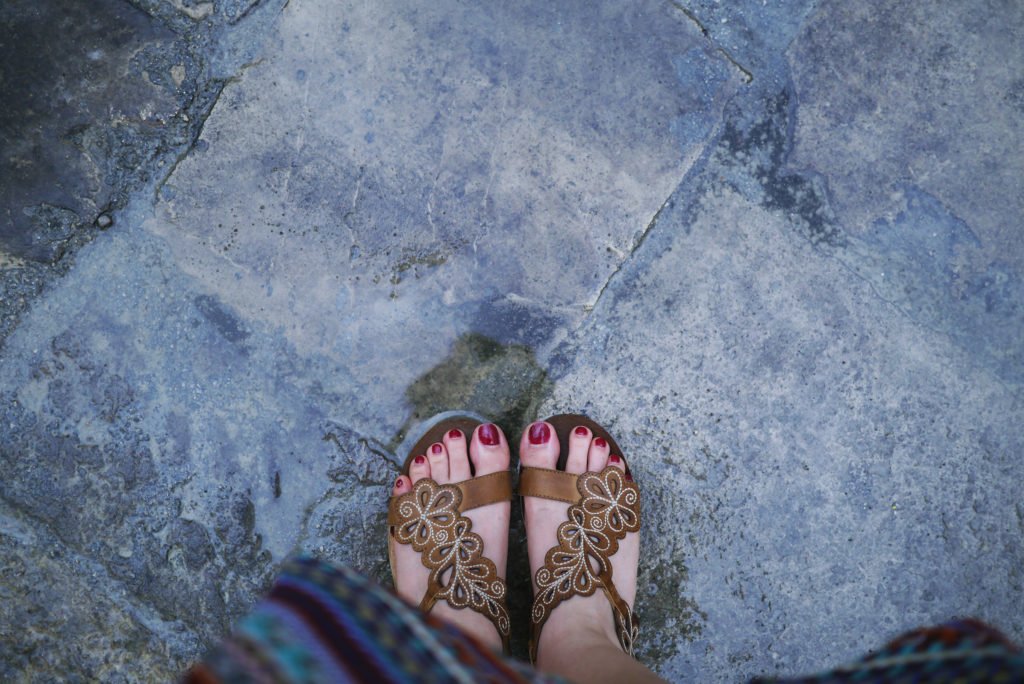 Is it different for a woman to travel alone?
I think it is. I still see the surprise on hotel receptionist's big eyes when they see me checking-in alone, or the waiters in the restaurants when I ask a table for one. In Italy in particular, I got the question "only one person?!" in every single place even if it was obvious there was no one hiding behind me. I was told I "don't look like the type of solo female traveller", whatever they had in mind. Maybe the fact that I wasn't all wrapped up in sports/hiking clothes and I wore a dress instead? That I had a very girlie backpack? As a woman, you might get suspicious looks from some people — I experienced this at a hotel in Portugal, I'm not sure if I should call it disturbing or funny. The hotel had a uncrowded swimming pool, there were usually only a few families with children, and myself. Every time I went to the swimming pool, the women gave me a suspicious look while exchanging words between them. A single girl in a red bikini was perhaps not what they wanted near them or their husbands, otherwise I can't explain their behaviour. They ignored my greetings and made sure to not sit next to me if they arrived later. Not that I minded very much, but it was quite weird.
There were good and bad experiences, but mostly good. People are more helpful if they see you alone and they find it easier to approach you. I had adventures and unexpected events, but everything was well in the end. My most treasured experience is sharing a pizza with three old ladies in Lecce, listening to them making jokes about each other and their friends who passed by. Or maybe when I discovered there was no bus to go to my seaside resort in Italy and the hotel owner came to pick me up from Lecce, brought me to the beautiful place that is Porto Cesareo, where I was isolated for a few days. "Qui non c'è niente! Nessun autobus, nessun treno! Solo te stesso e il mare!" (There's nothing here! No bus, no train! Only you and the sea!) — he told me while he was accelerating on our way to the villa, making me feel quite nervous. We arrived safely at our destination and I spent a few lovely and very relaxing days there.
There are some downsides to travelling alone, but nothing that will convince me to stop. For example, the costs are sometimes higher: a single hotel room is almost as expensive as a double (but there are alternatives to hotels, that can be cheaper). There will be moments when not having someone to share the experiences with might be disappointing and will bring about some loneliness. Also, there are limitations to the things you'll do when travelling alone, but mostly self-imposed (I still wouldn't dare to go dancing or hiking in the mountains). Some practical issues that might show up as well, like not having someone to guard your luggage when you need it, or to take 20 pictures of you before you can choose the right one for social media. But none of these should stop you from going on holiday alone, when you don't have other people to go with you.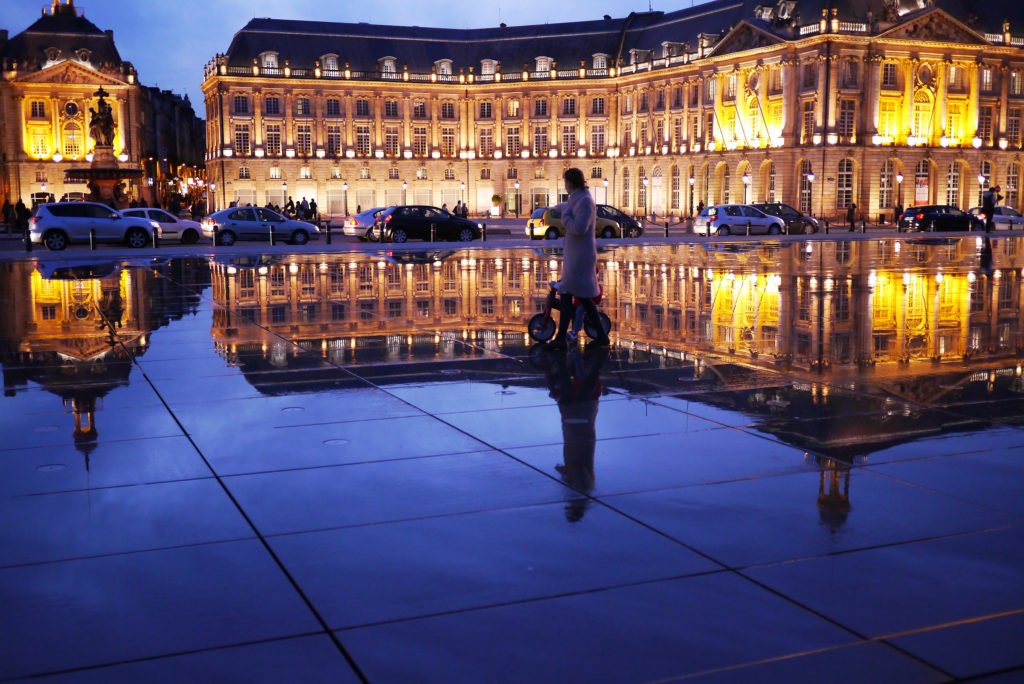 I firmly believe we should be able to live our lives independently as well as we do in a partnership. We shouldn't rely on other people all the time, we are whole human beings who can do plenty of things by themselves. That includes travelling — having that beach holiday even if there's no one to apply lotion to your back, visit the city of your dreams even if your partner doesn't want to go there. I don't say travelling alone is better than with your partner, but it's definitely better than staying home because you are single, and it can be a good option when your partner doesn't want to join you at a certain destination. Just buy the plane ticket, book a hotel and enjoy it!