This article is my entry to the Accor Hotel's "24Hours In…" competition
If you had only 24 hours to spend in Amsterdam, or anywhere else, how would you spend them?
I've played with this idea for an article for a while, in my mind, but I've never managed to write it, simply because I find it too difficult to choose what to recommend and what to cut out from the list. There are so many things to take into consideration for this article (the season, for example, or if it's your first time in the city or you are returning) and I'm quite bad at making decisions. Clearly, 24 hours is too little time to see the whole Amsterdam, I'd have to choose only some, so where I should tell someone to go? I could tell them about the beautiful canal belt, the Amstel River, the hip Noord neighbourhood or the cosmopolitan de Pijp, send them shopping on the 9Streets or at the Bijenkorf. Tell them to spend the day visiting museums or just relax on a terrace close to the water. There are quite a few possibilities.
When I received this challenge from the Accor Hotels, who proposed that I enter their competition with an article about 24 hours in my favourite city, I decided to finally give it a try. I decided to just imagine MY perfect day in Amsterdam. How would it be, if I no longer lived here and came to visit only for a day? Let's try this exercise!
7.30 a.m. Morning in the city centre
Although I'm not an early bird, I would make an effort and start my day early, around 7.30 a.m., before the city wakes up entirely. For me, any great day starts with a great coffee, so I would find the nearest Coffee Company or speciality coffee shop that is already open, to get my caffeine dosage. I'd have a piece of cake with it, I won't say no to calories because I'll need them for this active day I have ahead! I'm not a big breakfast kind of person, but just in case I'm very hungry, there are plenty of good ones I can choose from.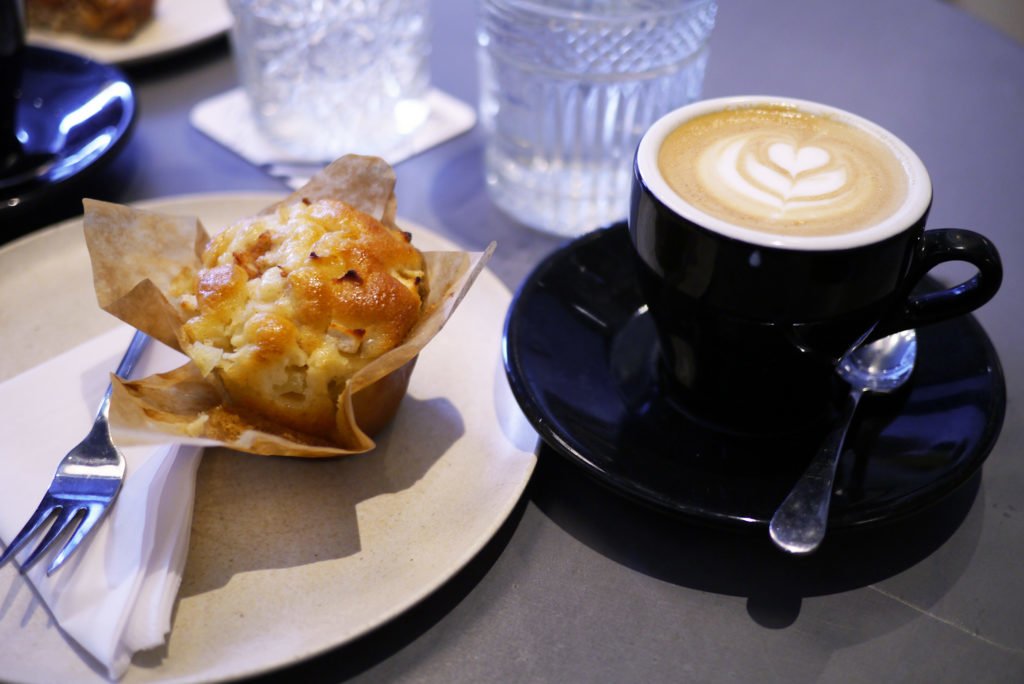 Since it's so early in the morning, I would head straight to the city centre. It will be less crowded at this time of the day, meaning I'll be able to properly enjoy its beauty. I would start my walk in the old city centre, the area between Zwanenburgwal, Kloveniersburgwal and Oudezijds Voorburgwal. As I do every time, I would walk around these old streets and admire the tilted house, the organised architecture and think about how, in the past, the people would moor their boats here, coming home from a day of fishing or from the market. You can almost go back in time if you walk these streets very early in the morning.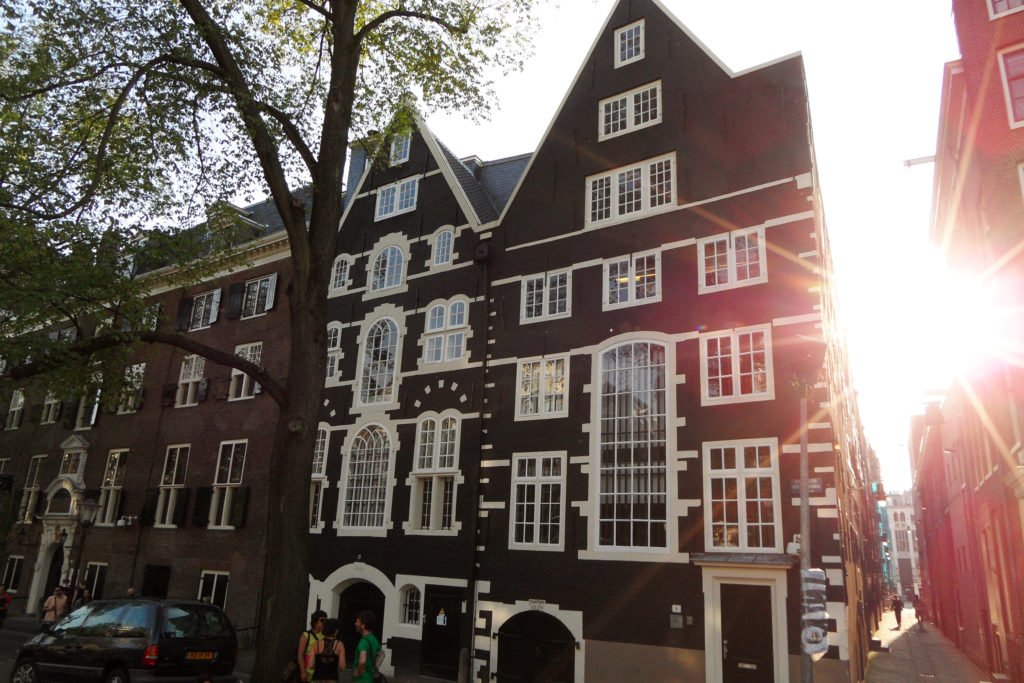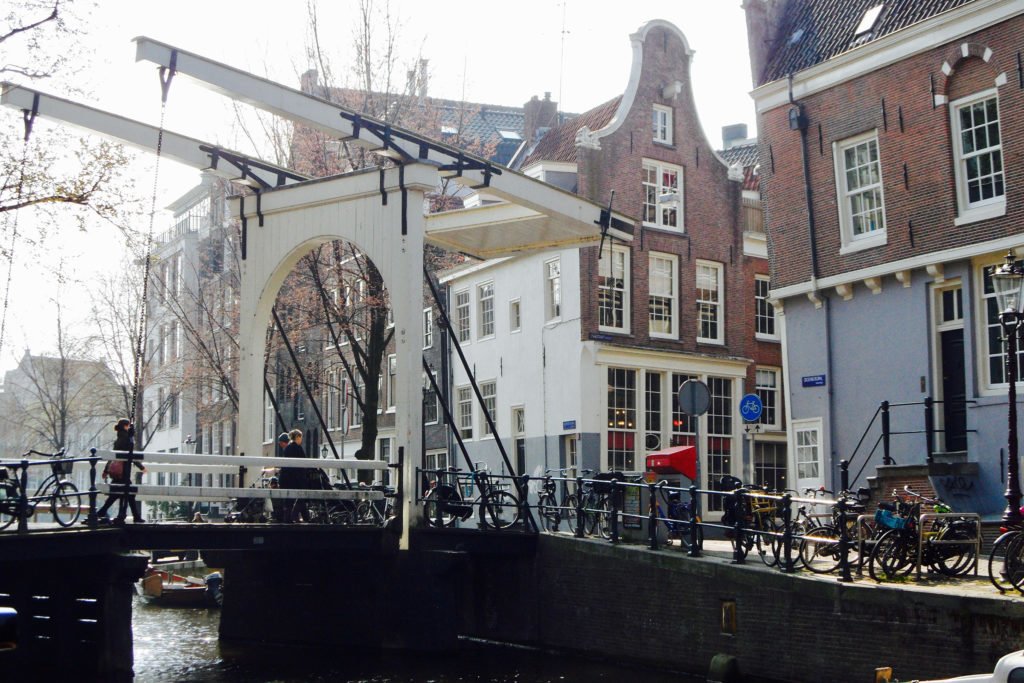 Then I'd head towards the Dam square, quickly admire the Royal Palace and the Nieuwe Kerk, take a few snapshots with the pigeons, and continue towards the canal belt area. In the morning, before the traffic on the canals begins, the water is still and it's like a mirror reflecting the beautiful canal houses.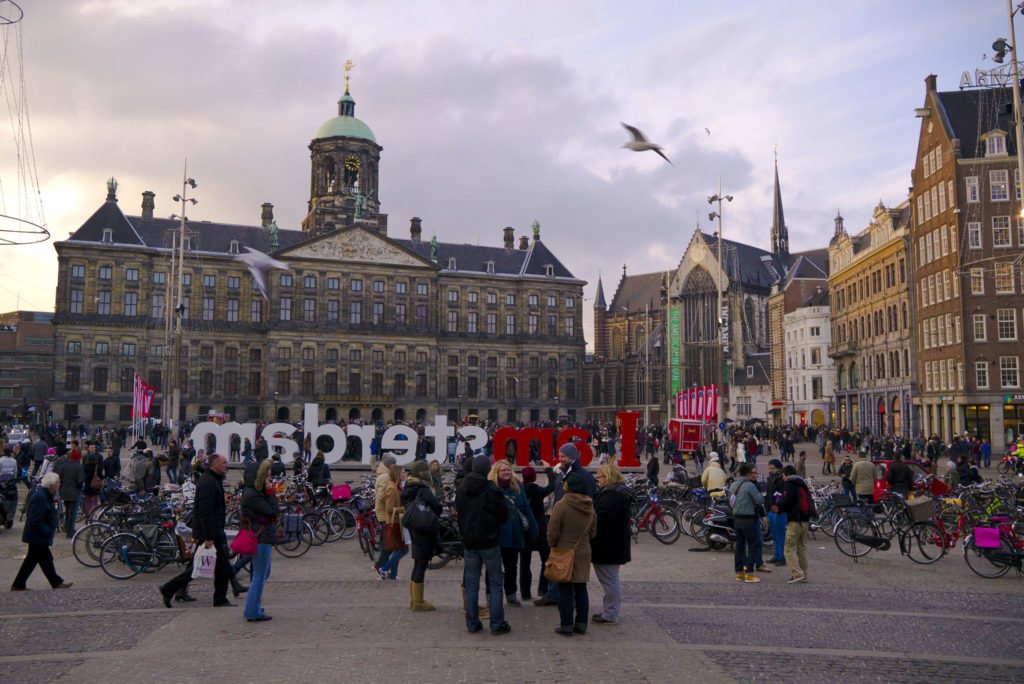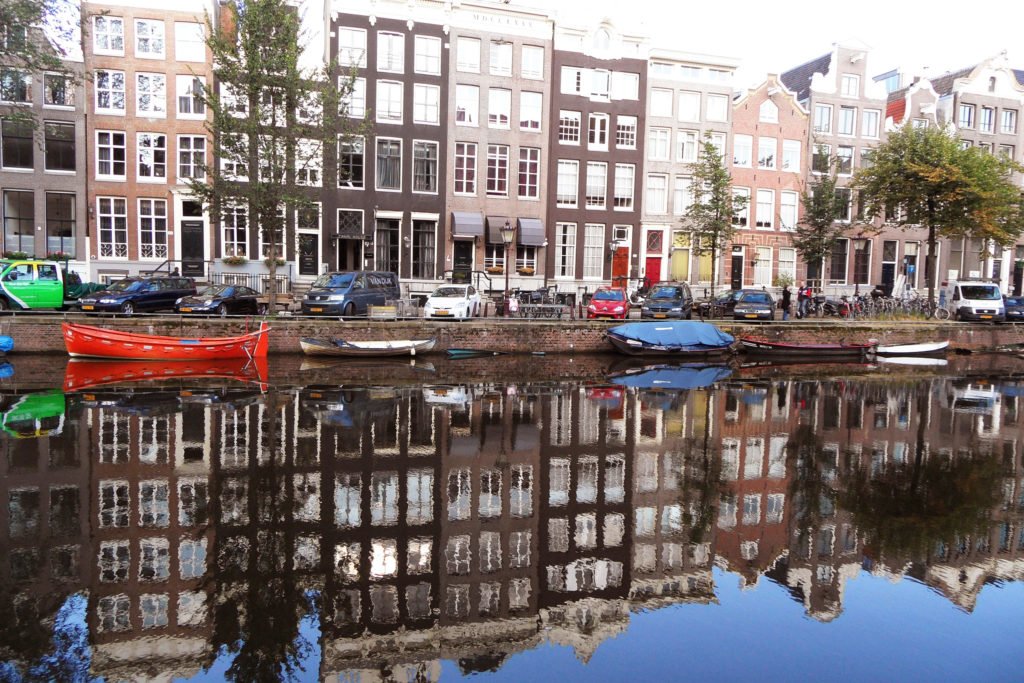 I would be seen zig-zag-ing the bridges between the four main canals: Singel, Herengracht, Keizergracht and Prinsengracht, for the next hour or so. I would find my way to the neighbouring Jordaan, and then to the Brouwersgracht, one of my favourite streets in Amsterdam. I'd buy a Juice from Vegabond or Dr. Blend in the meantime, to calm my thirst and get some vitamins.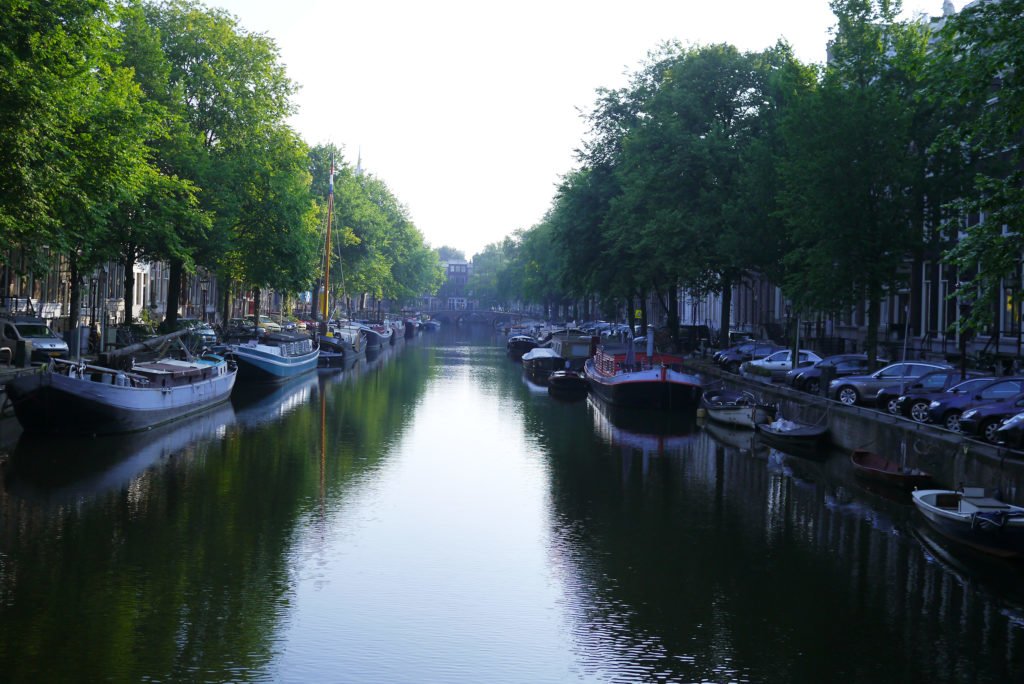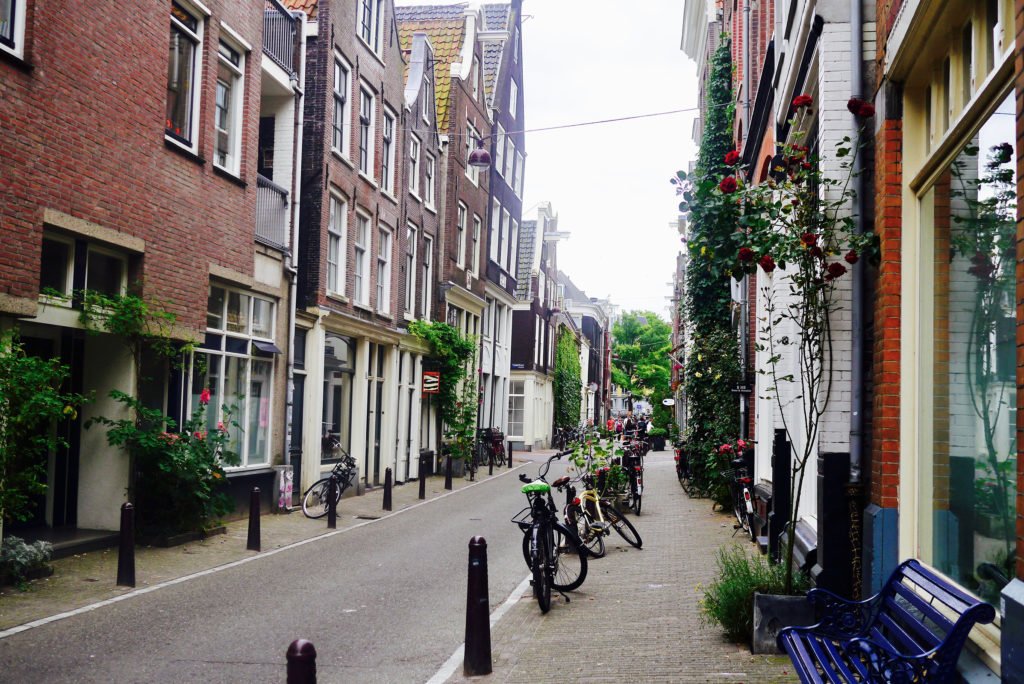 12.00 a.m. Lunch in the Haarlemmerbuurt area and afternoon visiting Southern neighbourhoods
From here, there can be only one place that I can go and definitely not miss: Prinseneiland and Westerdok area. I will go to see the yellow submarine, sit on a bench on the pontoon next to it, listening to the birds. Maybe I'll even have lunch on the Westerdok. Or maybe I'll go for lunch somewhere on the Haarlemmerdijk. This will have to be decided based on that day's cravings. From here, I would take a tram to the Museumplein and then wander a bit through the Oud Zuid neighbourhood. I'd eat some rose flavoured macarons from Macaron, and go straight to De Pijp neighbourhood, for a quick visit to the Albert Cuyp Market and surroundings.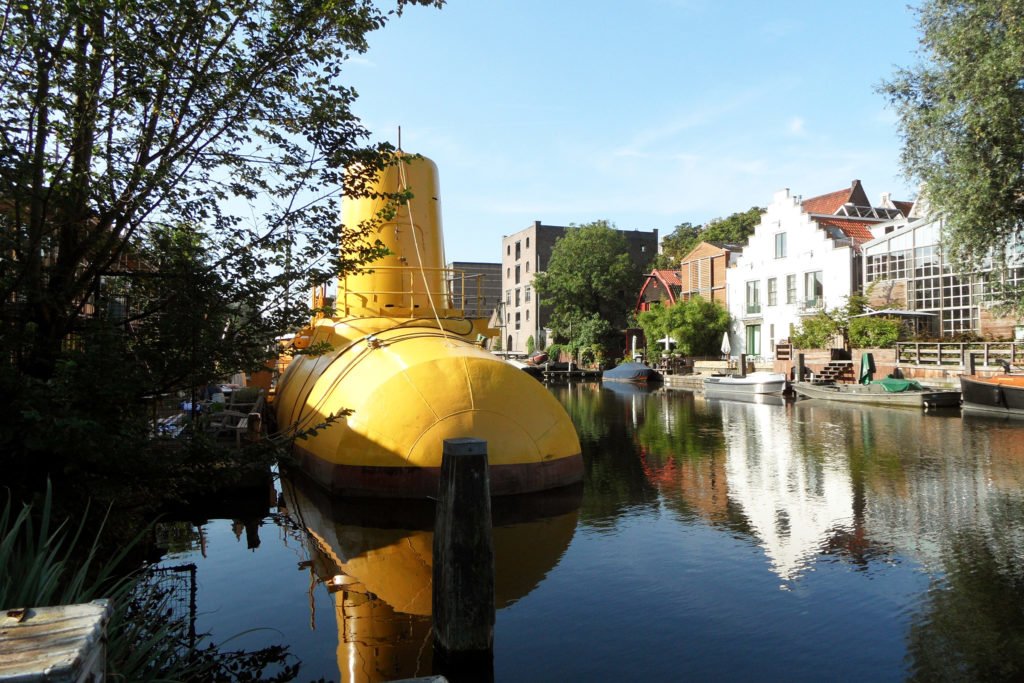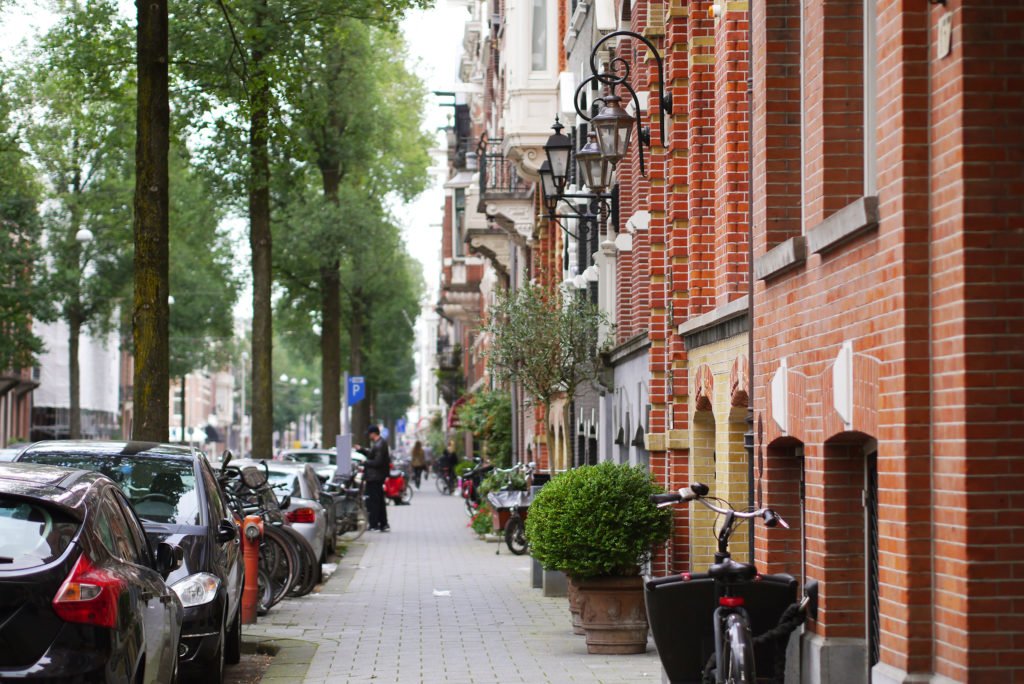 16.00 a.m. Pausing for a while in a hidden garden, in Frankendael park
Then, another tram would take me to Watersgrafsmeer and more precisely to the Frankendael Park. I would walk through its small forest and then have a coffee or a hot chocolate at the Merkelbach restaurant. Maybe I'll even have an apple pie while sitting in the garden. I find this place very relaxing and cosy, it will be perfect to rest a bit after the long walk.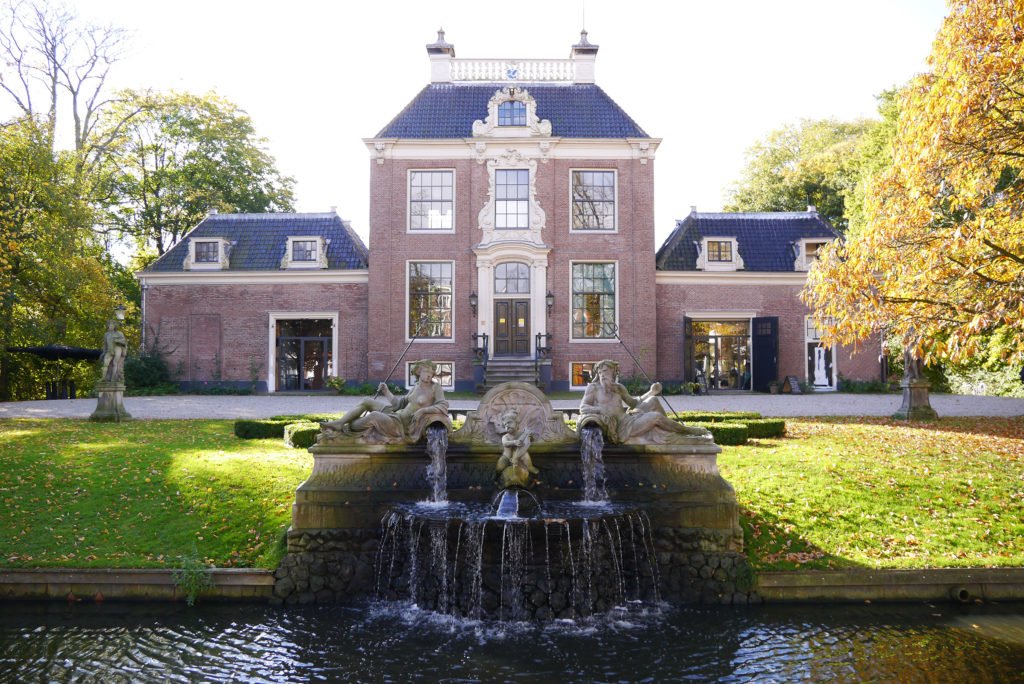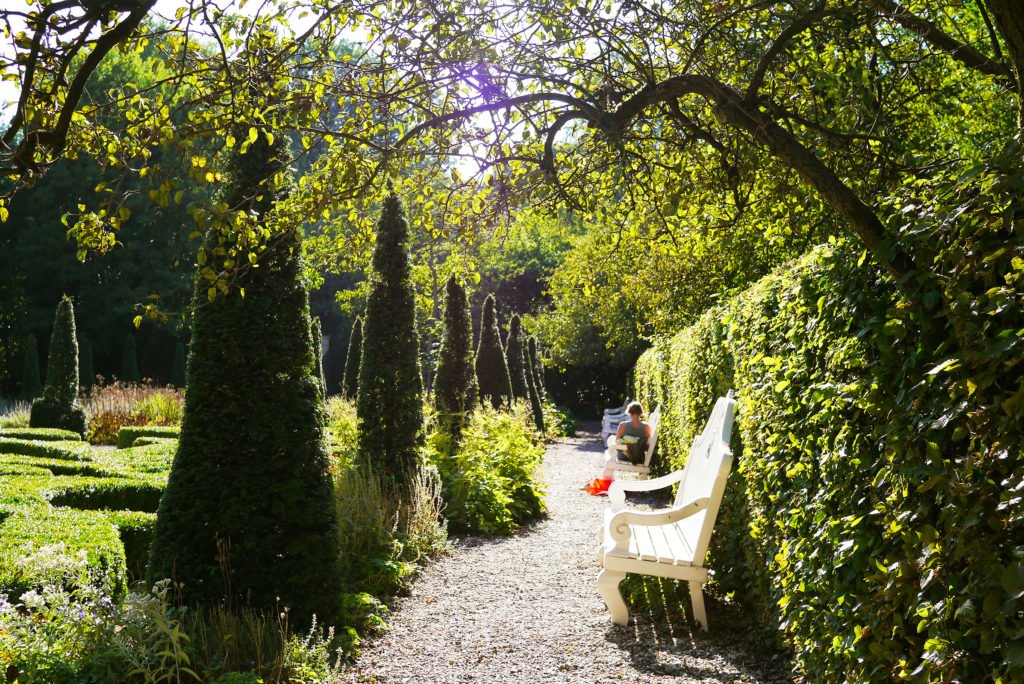 17.00 p.m. Oost (East), artisanal beer and Indonesian dinner
Then I'd follow Middenweg all the way up to Oosterpark and go to Browerij 't Ij for a taste of my favourite beer: their I.P.A. I would go back to the center following the Entrepotdok. For dinner, my choice would definitely be an Indonesian restaurant, like Blauw, Long Pura, Tempo Doeloe.
10.00 p.m. Drinks and dancing!
If I can still move after dinner, I would go for another drink somewhere. If it's a summer day, but even if it's not, I would go for a late drink and some dancing at Roest or Pllek. And what will be left from my 24 hours I would spend sleeping in nice houseboat, dreaming in the slow swinging rhythm of the boat, waking up next morning with the view over the canals at my window, maybe even feed the swans, if I have time before leaving from this beautiful city!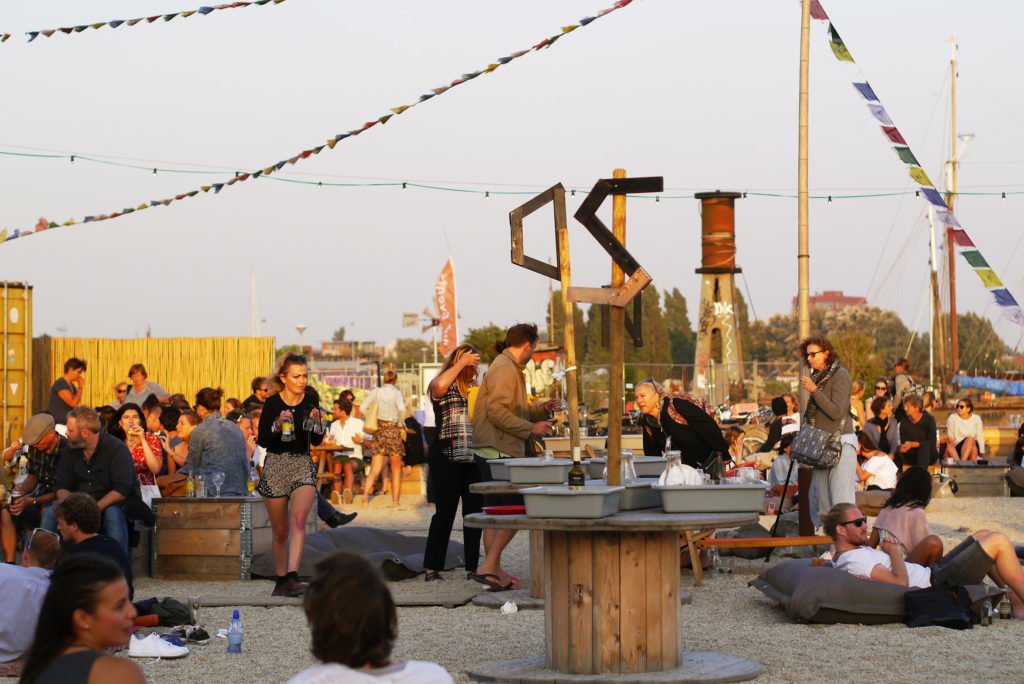 Oh wait! I forgot the pancakes and the poffertjes! The poffertjes with cherries and chocolate from the Pancake Bakery cannot be missed! I guess I'll add them to the list named: extra things to do in Amsterdam in 24 hours, if you still find time in between all the walking! Next to a walk close to Amstel River, and a visit to Noordermarkt. OK, I'll stop here, otherwise I will need more than 24 hours. I hope you'll find this post inspiring for your days in Amsterdam!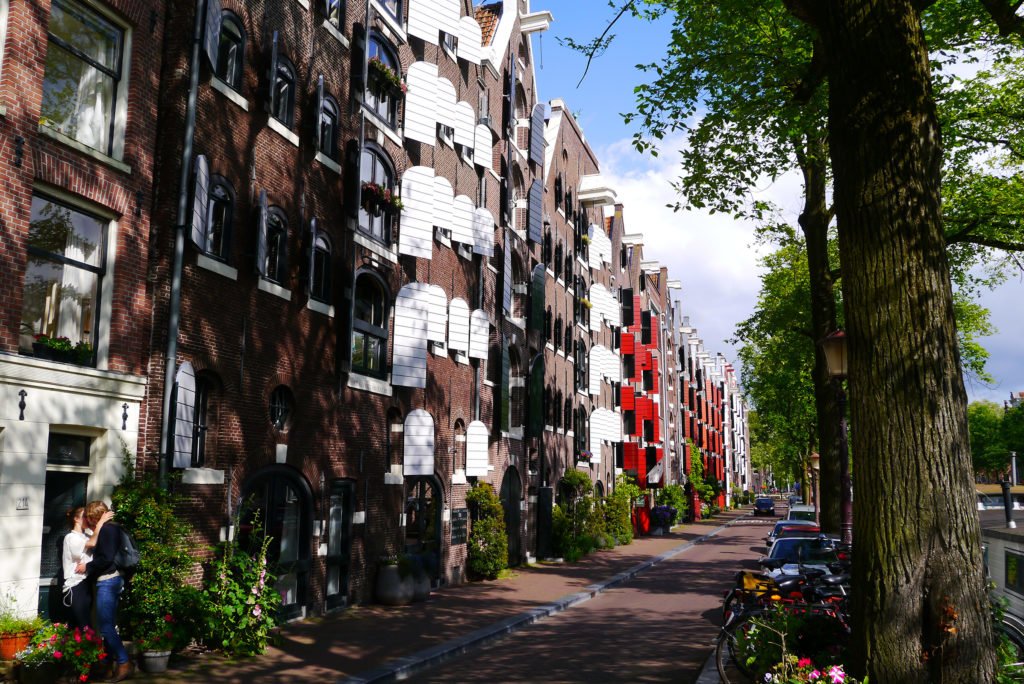 You can follow Amsterdamian on Instagram and Facebook for daily stories about life in Amsterdam and travels.