The alarm goes off and I reach for it convinced it was set at the wrong time. It's too dark in the bedroom, I hear no birds singing; it can't already be the time to wake up and go to work. But the little lit screen shows me I am wrong. It IS the time to start a new day. My whole body hurts, my brain feels foggy and I already hate the whole world. No, I didn't party hard last night. It's just the beginning of a winter day for me. And this goes on, from mid-November to March, when the winter will be gone and the days will start to grow longer again.
It's not even December and I am already complaining about the depressing weather. The winter months are more difficult for me since I moved to the Netherlands.
I never had to fight winter so much. In Romania, winters can be very cold with a lot of snow, but definitely with more light hours. Here, winter brings mostly rain and many dark, grey days. Sometimes we can go as much as a few weeks without seeing the sun. I find comfort in the fact that I am not the only one, and that other people already struggled with it have found some solutions to survive. I try to learn from them. I know that it's hard now, but my summer-self will thank me I didn't move out of the country because of the winter blues. The Dutch have a trick to survive to these months: a holiday somewhere to a warm destination. Danish people have their hygge. Because the holiday will last a few weeks at most, and then there are still a few months to deal with, I try to mix both and find ways to cope better with the reality of Dutch winter without needing to escape to warmer places.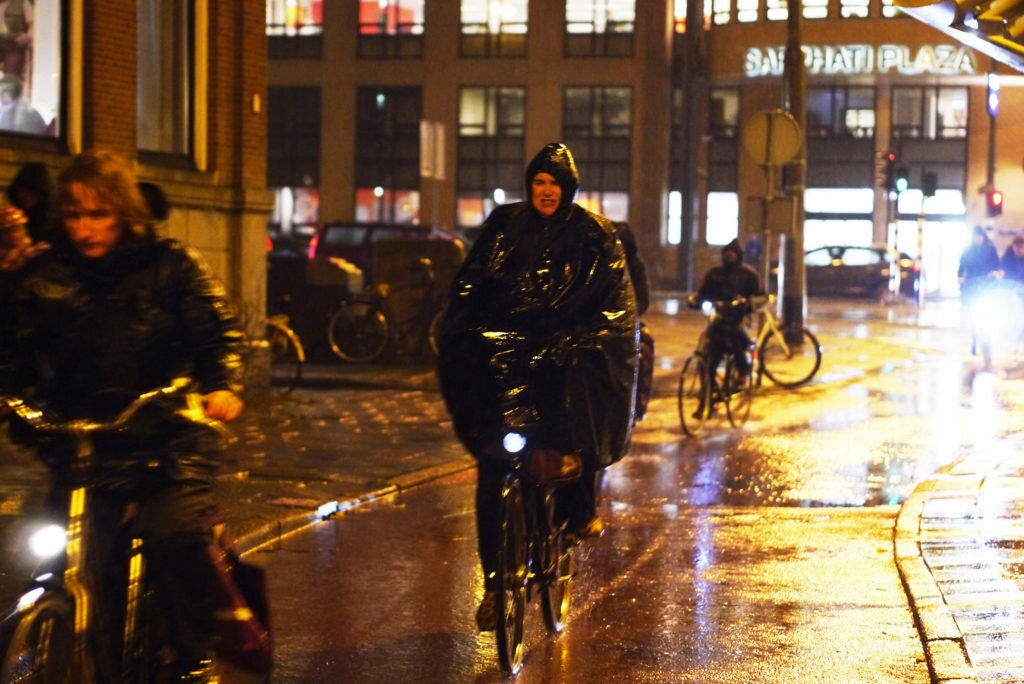 So, what is there to do to survive the winter months in the Netherlands and get to the spring still in all your senses?
First one on my list is something that really helps with the winter blues: vitamin D. Take supplements. Go out every day to catch some light, especially on the few sunny days — but if you live in the Netherlands, you don't need me to tell you that, I'm sure it's already in your genes.
Borrow the hygge from the Danish. Create a stock of candles, hot chocolate and glühwein (mulled wine) in your house. Light many candles, to create a warm feeling. Drink hot chocolate and glühwein. Have cheerful dinners with friends and family. Spend quality time with your pet. Do whatever makes you feel cosy and creates a pleasant atmosphere in your house.
Don't miss the winter markets.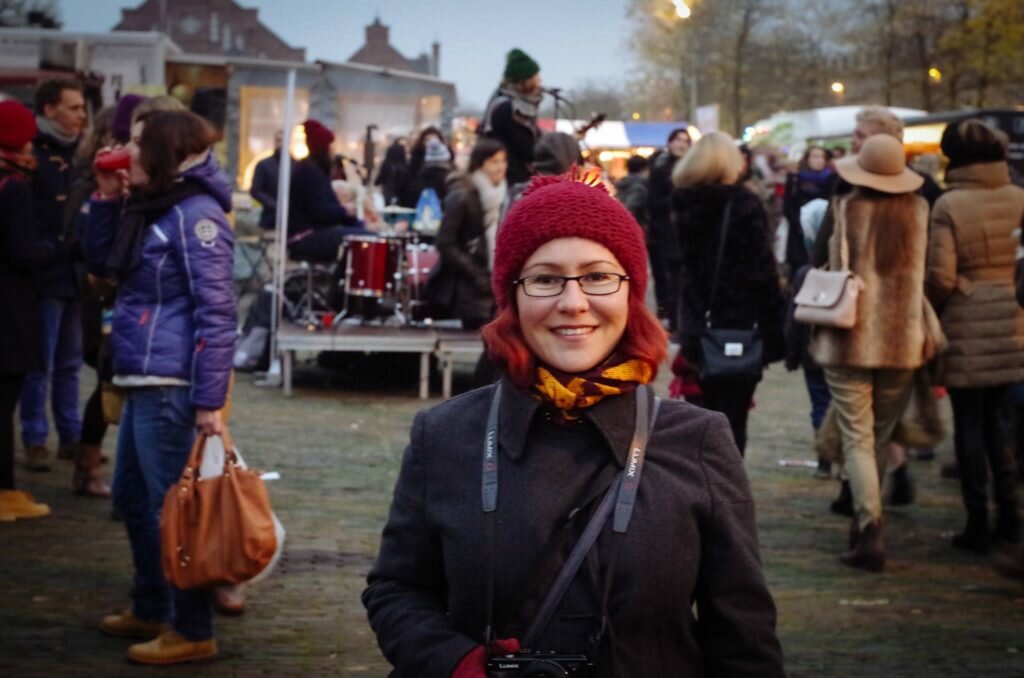 Pamper yourself. Have a massage, try a floating session, or go to a SPA retreat.
Find nice things to do indoors. Get a museum card and visit a lot of museums. Go to concerts, shows and cinema more often. The Nationale Ballet and opera offers great shows in the winter months, Paradiso and Melkweg always host concerts for every taste.
Go to the beach. No, I'm not joking: since the temperatures are still mild during the winter, you can easily go for a walk on the beautiful (almost) empty beaches and inhale some salty air. It's good for you.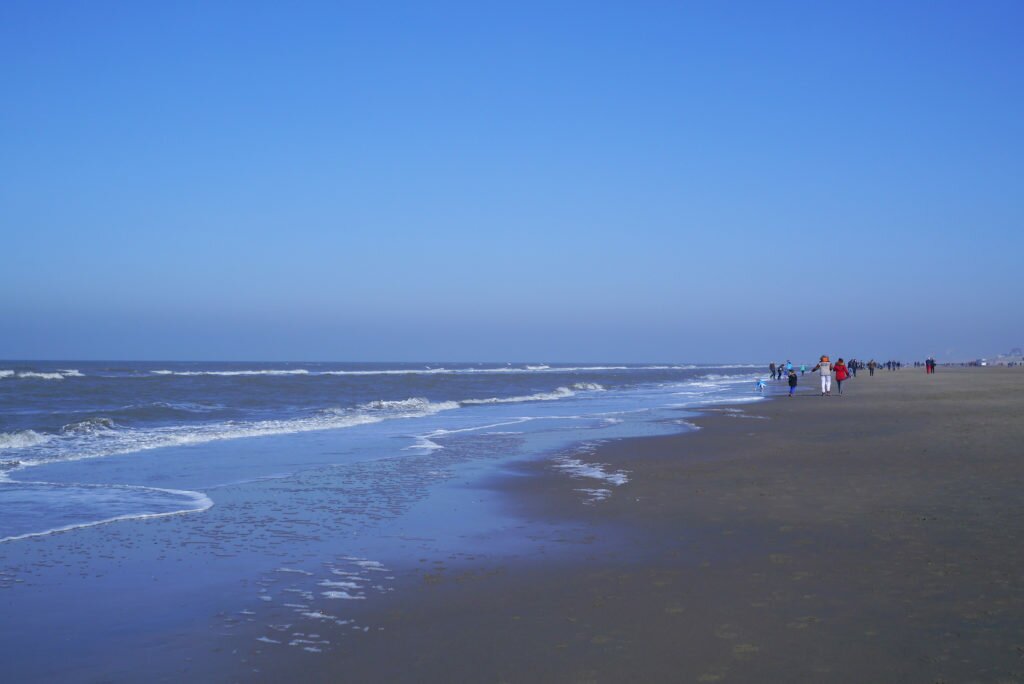 Treat yourself with comfort food. This might bring some extra calories, but who cares? We just need to survive winter! Now it's time for soups, stamppots, shepherd's pies, baked apples and all kind of oven prepared dishes.
Take walks. This is very difficult to do when the weather is so uninviting, but I noticed that forcing myself out for one hour walk makes me feel much better. Invest in a waterproofed wardrobe, to feel comfortable in any weather. I like to go for walks in Westerpark, Frankendael and Vondelpark. Evening walks are also very pretty, Amsterdam's streets look very romantic, illuminated by the street lamps and Christmas lights (which are there from November till March).
When you go out, try some of the places that have a fireplace. Amsterdam has quite a few of cafes and restaurants with fireplaces.
Force yourself to do some sport. I do yoga at home, and when I can bring myself to go outside, I go to the gym. Some extra endorphins never hurt anyone!
Ice skating. The ice rink at Museumplein is very nice, but you can go to any other ice skating rinks close to your home. Unfortunately I don't know how to skate, I just go there for the atmosphere and the glühwein 😛
And last, but most importantly, brace yourself. Change your mindset and be prepared: Winter is coming!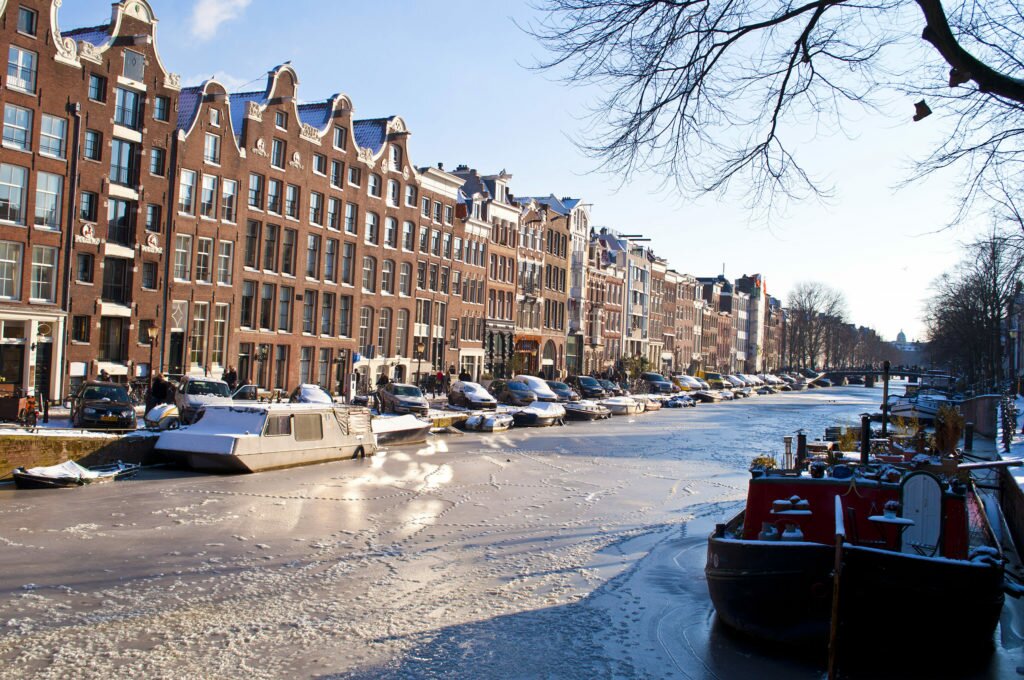 Stay tuned for more and follow Amsterdamian on Instagram and Facebook for daily stories about life in the Netherlands. Please share this post if you liked it!

If you want to buy prints and other cute objects, check out our store on Society6!

And here you can find my photo book: Amsterdam Through the Seasons!