On Haarlemmerdijk, one of the best shopping streets of Amsterdam, you can find quite a few lovely shops and cosy boutiques. One of my favourites is Juno Atelier. This is a place where I know I can find special handmade jewelry, for myself or for an unique gift.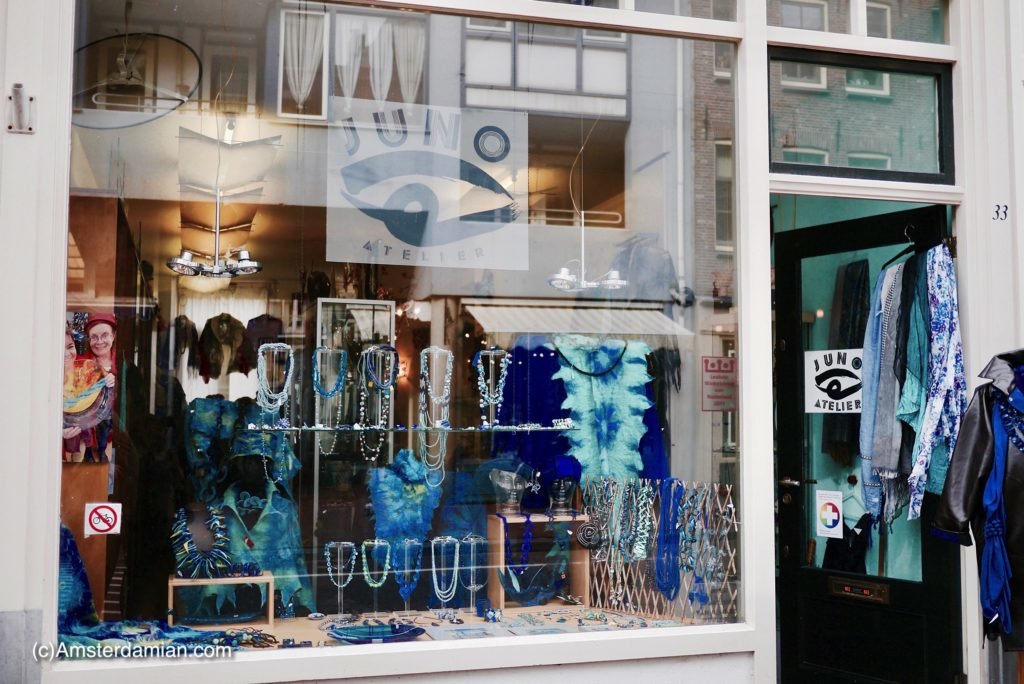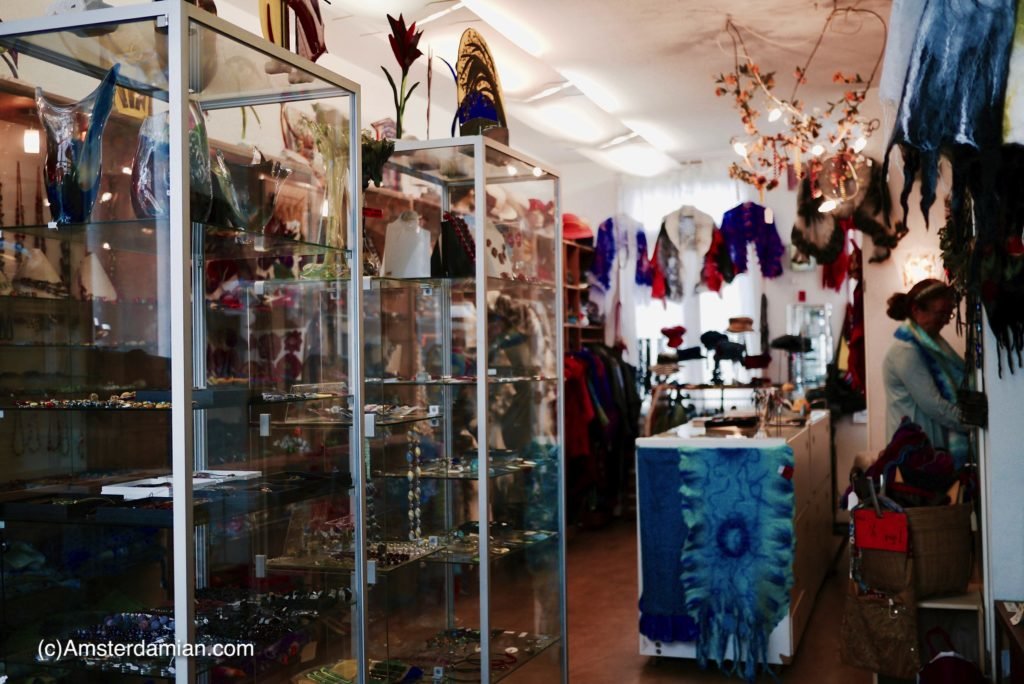 The word "atelier" points to the fact that behind this shop there are three creative ladies who make jewelry, felt accessories, paintings and glass art.
Some of the jewelry are made of recycled materials, such as bike tires (how cool is that?!), others are the result of unusual ideas – like real flowers pressed in transparent resin.
If you are looking for a special gift, a souvenir from Amsterdam, or you are just a big fan of handmade products, make sure you pay a visit to this shop.
Haarlemmerdijk 33, Amsterdam.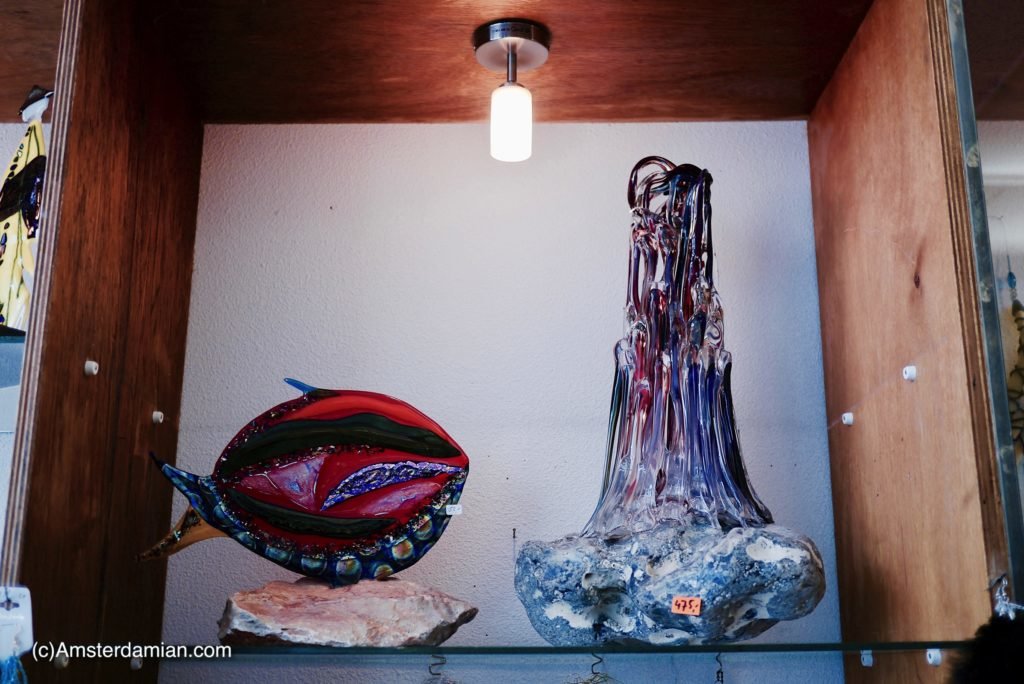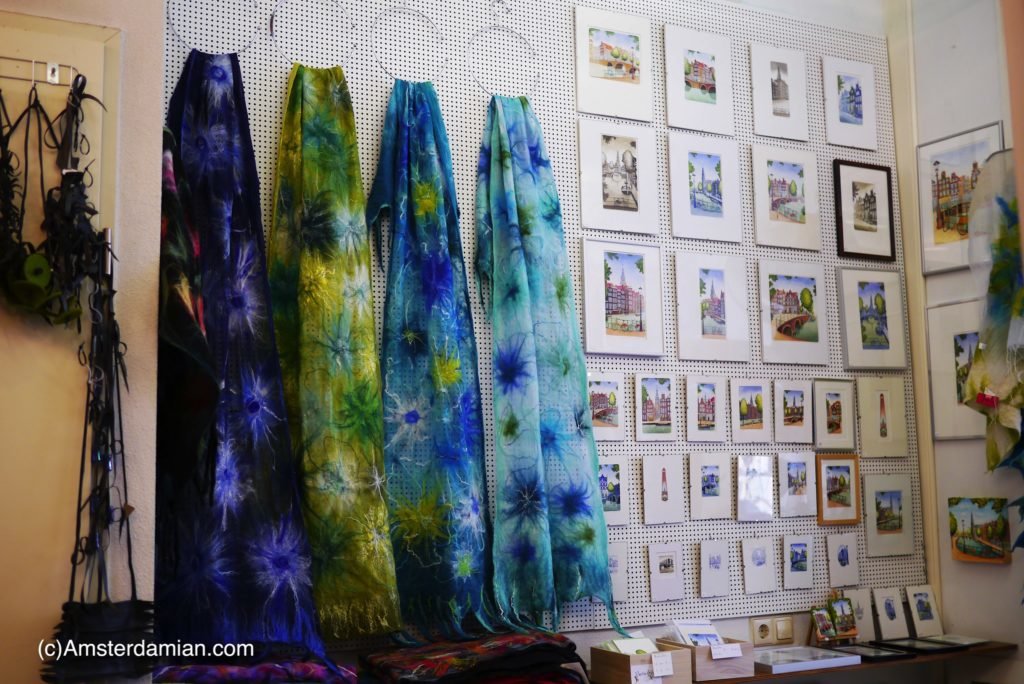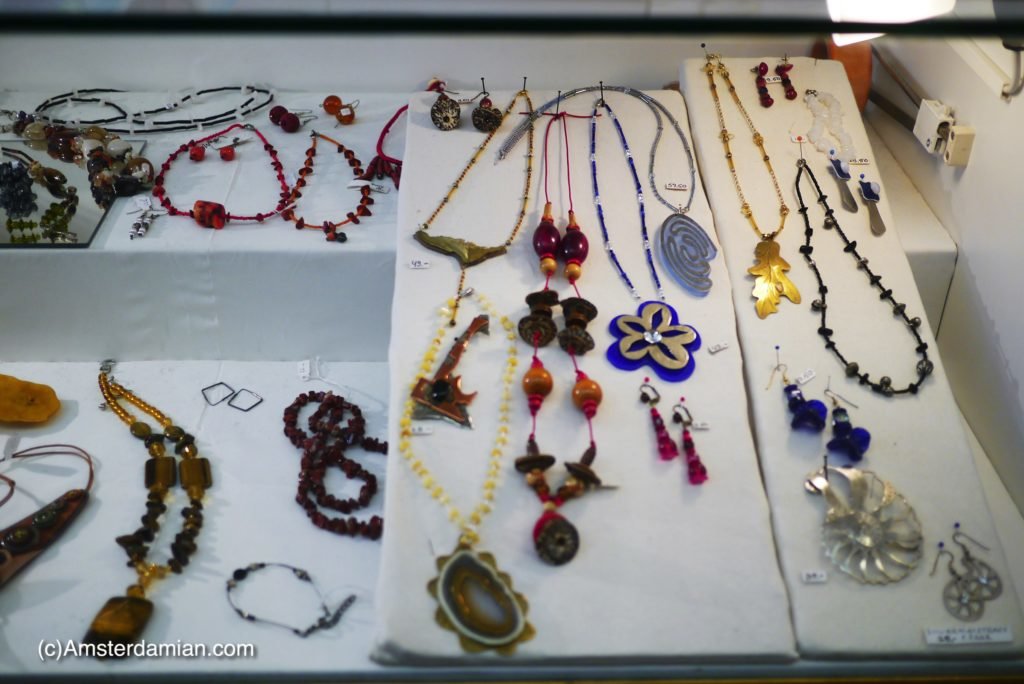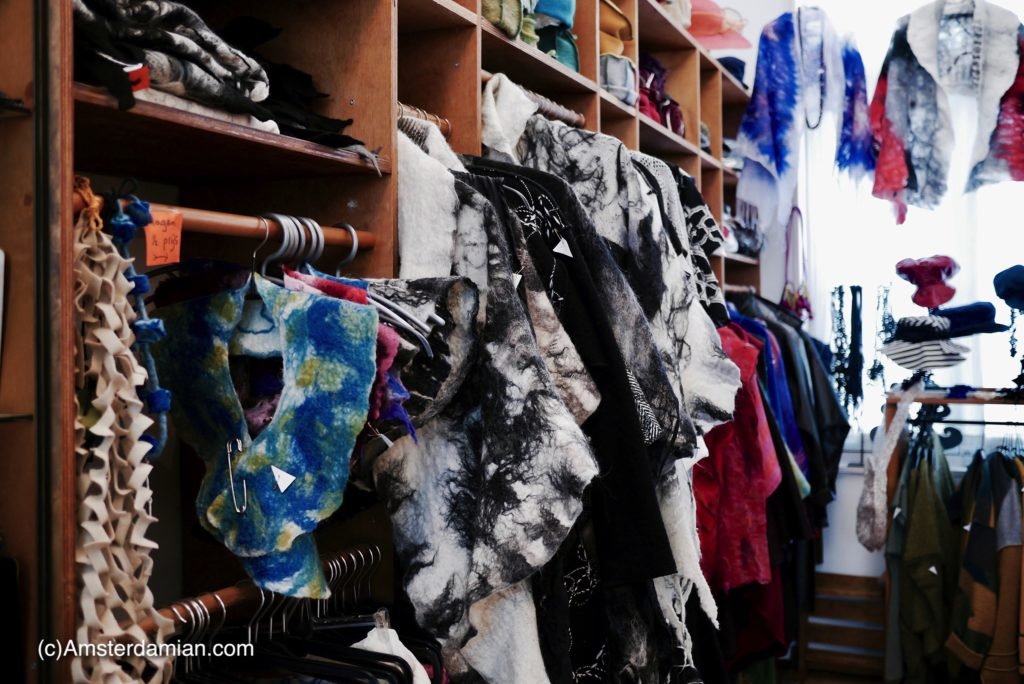 Stay tuned for more and follow Amsterdamian on Instagram and Facebook for daily stories about life in the Netherlands. And share this post if you liked it!