There are quite a few good places for breakfast, brunch or lunch in Amsterdam, and I haven't tried all of them yet. I'm getting there slowly, although some of them I'll probably skip because I am a vegetarian, and they're not all vegetarian/vegan friendly.
Here are my favourite places for breakfast, brunch and lunch in Amsterdam:
Bagels & Beans — Can be found all over the city, they have many locations. Good coffee and, of course, fresh bagels with all kind of fillings, including even vegetarian 'chicken' from the Vegetarische Slager. They offer organic products and fresh juices, yoghurt, salads and sweets. If you go there, don't forget to try their special "No stress" drink: orange, carrot, ginger, topped with a shot of Royal Jelly.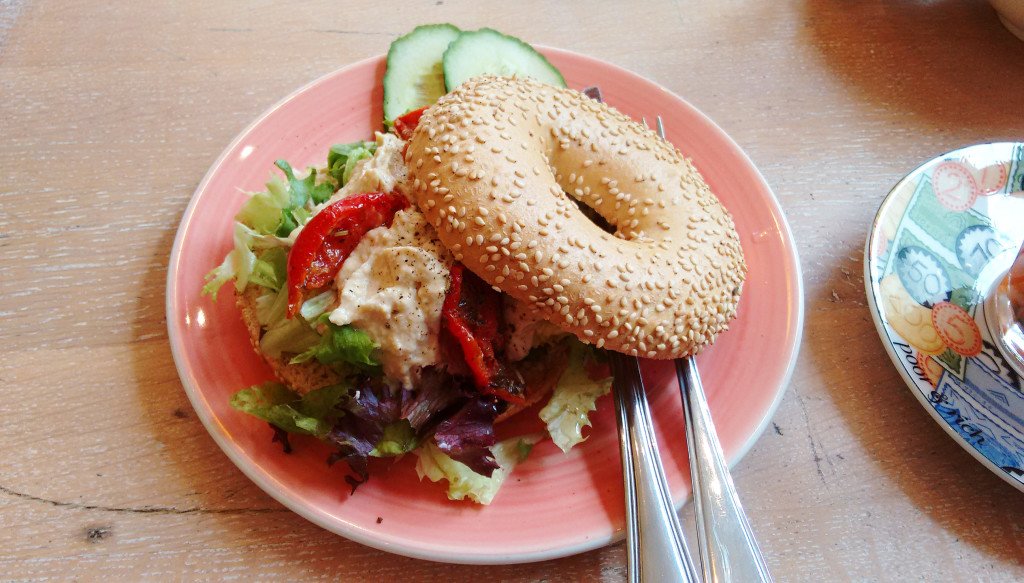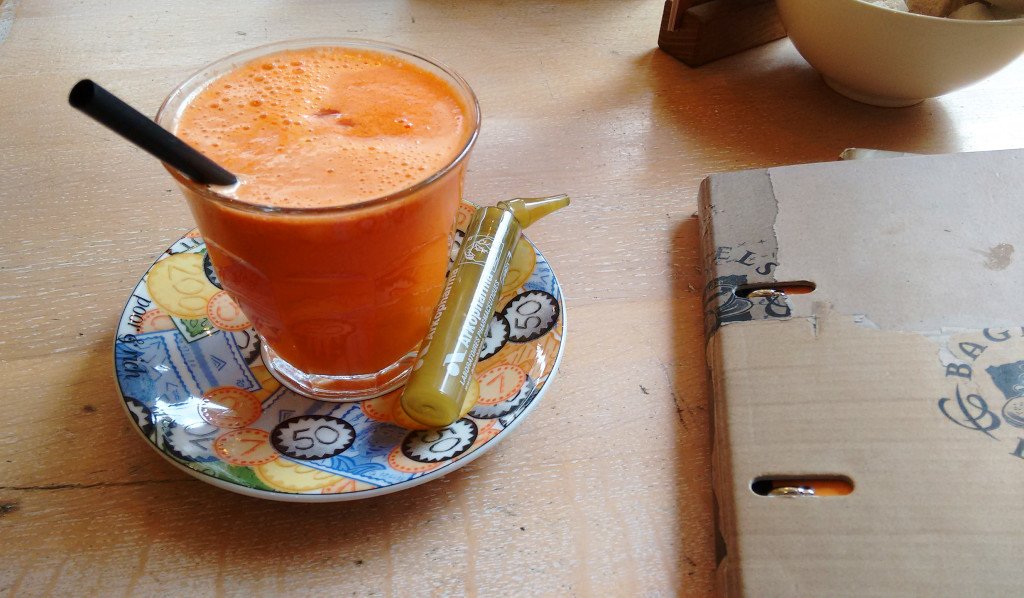 Bakers & Roasters — They describes themselves as a "New Zealand style café served with a heavy dose of Brazil". The cuisine is diverse, they have a great selection of eggs prepared in different styles and cocktails for brunch 🙂
Bar Bukowsky — Located in the east of the city, right next to Oosterpark, with a romantic feel to it, suitable for breakfast and lunch.
Broodje Bert — On Singel 321, this spot is great for having a Dutch style lunch: sandwiches! But these are not the boring bread & cheese type. They are big and tasty and great value for the price.
CT Coffee & Coconuts — Located in a former cinema building in de Pijp neighbourhood, this is a lovely airy space, serving creative food and juices. And good coffee too. They have an early breakfast menu, all day breakfast and brunch. If you get there, don't miss the coconut pancakes, mango lassi or the Coconut coffee!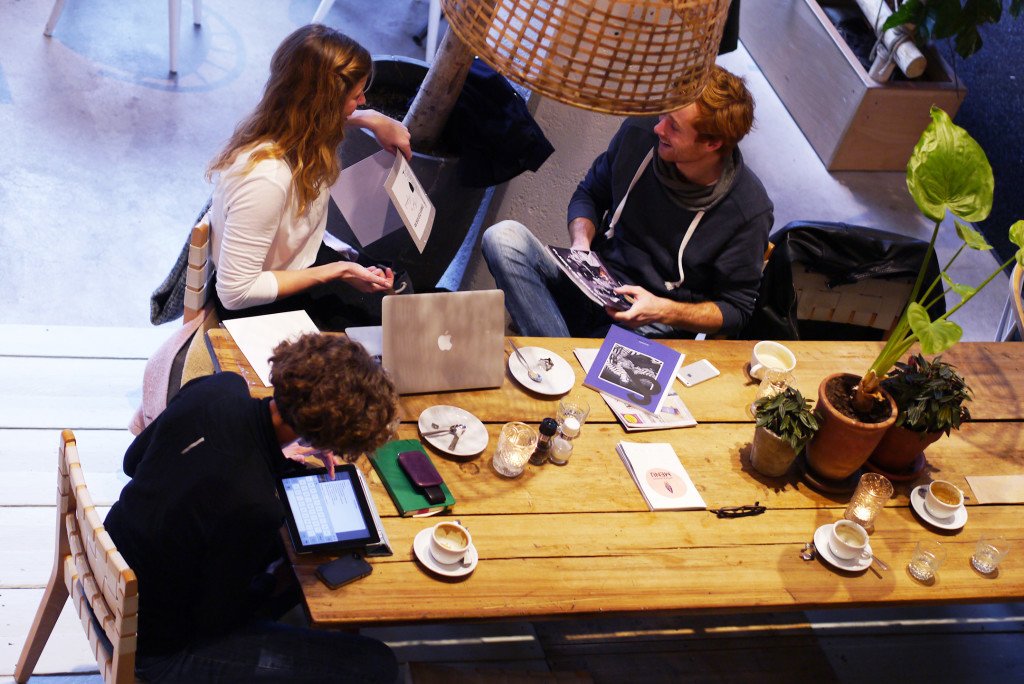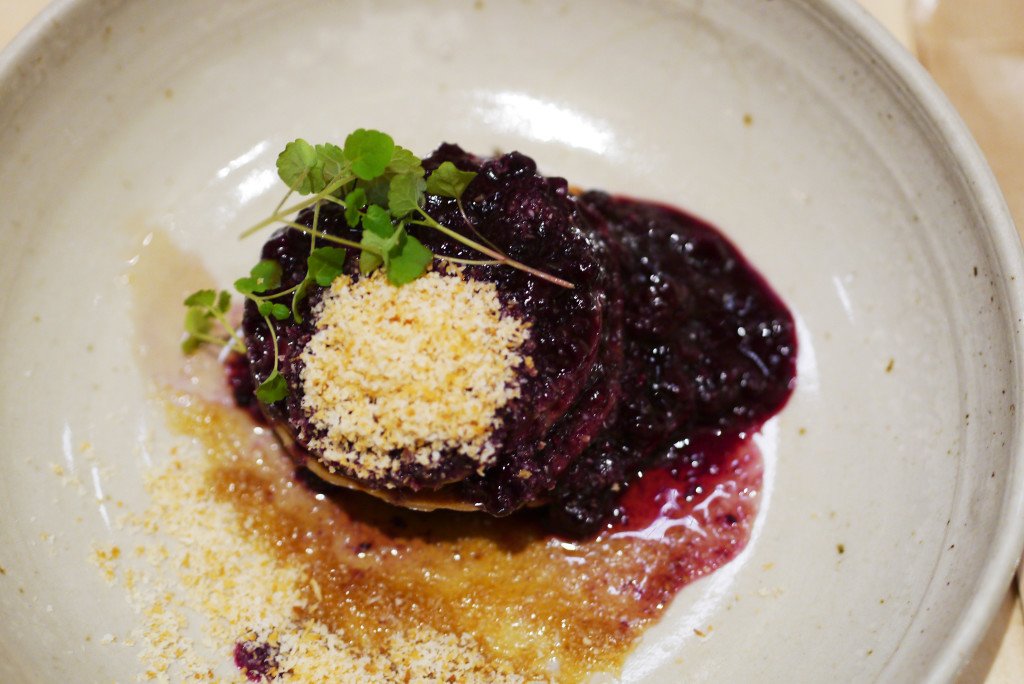 De Bakkerswinkel — With three locations around the city, this is a great place for breakfast, lunch or high tea. My favourite (actually, the only one I've tried) is the one conveniently located at the entrance of Westerpark.
Drovers Dog — Aussy-style brunch place, with a menu packed with tasty food (mmm the veggie burger!).
Greenwoods — Has two locations in the centre of Amsterdam, and it's a good place for breakfast, brunch or high tea. I like the Keizersgracht location most, for the terrace with a canal view.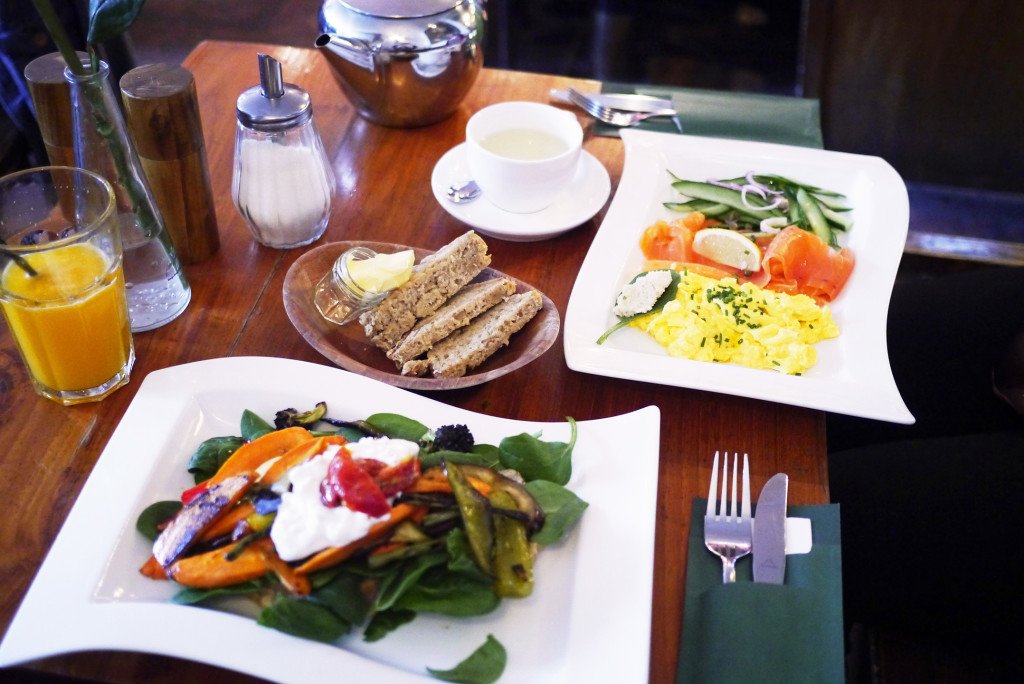 Le Sud — A small deli place on Haarlemmerdijk with mostly vegetarian options. The food is Middle Eastern cuisine and offers a great variety of humus. You can choose the ingredients for your sandwich (on Turkish bread) or buy separate ingredients. My favourite is the falafel sandwich with humus and spicy pickles.
Small World — A tiny place situated just off the Haarlemmerdijk, with tasty food for lunch and friendly stuff. I go there often for a humus & grilled vegetables sandwich or soup. It's also a good place to go for a coffee or a healthy juice and a piece of yummy cake while browsing your facebook thread reading the newspaper.
Soup en Zo — It's a soup place (although they offer salads and other things as well). Go there for lunch or for warming up on a cold day.
Stach Food — Definitely not a brunch place, but this deli shop is often my choice for breakfast or lunch and healthy treats. It's mostly take away food but there are a few tables in the shop as well and you can stay there and eat.
Staring at Jacob — If you like to have some cocktails with your American style brunch, this is a great place to go!
The Breakfast Club — A place which serves breakfast all day long. The perfect place for breakfast lovers! Everything is tasty, but my favourites are the buckwheat pancakes with cinnamon and fruits. It's situated close to the Foodhallen, and they will open soon on Haarlemmerplein as well.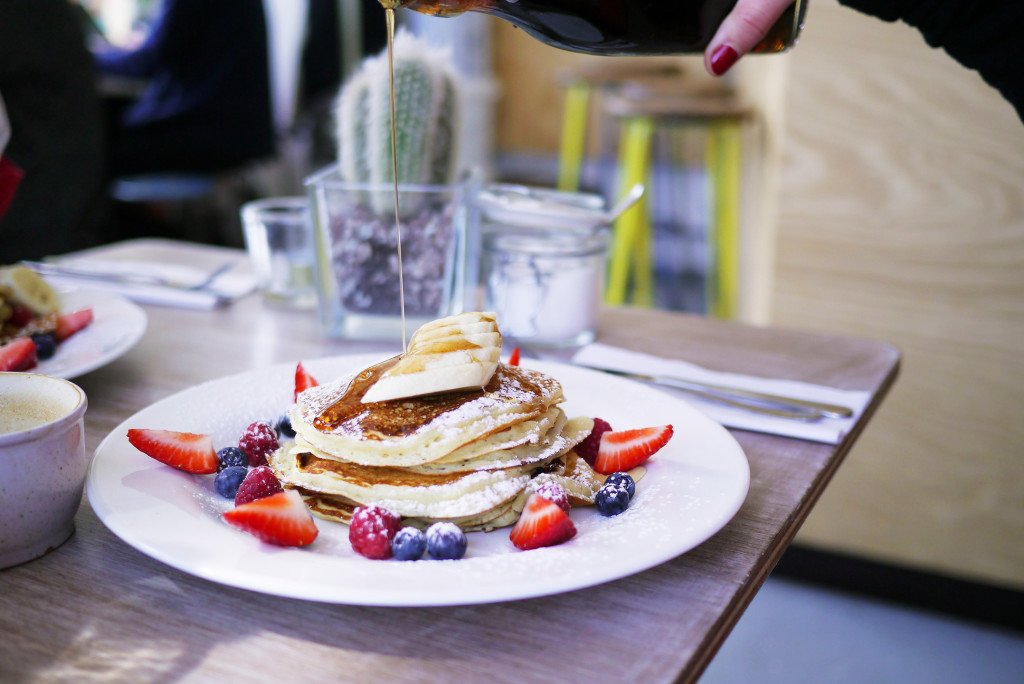 Vegabond — Healthy and tasty vegan food, freshly squeezed juices, raw vegan desserts.
Vinnies Deli — Has two locations in the centre and it's a good place for breakfast and lunch. A special mention would be the early opening hours: from 7.30AM during weekdays and from 9.00 on the weekend!
Are these places the best ones in Amsterdam? For my taste, definitely! And I'm sure I'll discover some more. Let me know which one is your favourite!
You can follow Amsterdamian on Instagram and Facebook for daily stories about life in Amsterdam.