There's a lot of excitement in the Netherlands: the recent drop in the temperature could make skating on natural ice possible again! On Friday (yesterday), chilly air from Siberia entered the Netherlands and the temperatures dropped to -8C in some parts of the country. The following days will be even colder, with as little as -10C expected on Monday next week, and a real feel of -15C due to the wind. Given these conditions, canals and lakes around the Netherlands will certainly freeze (some already had).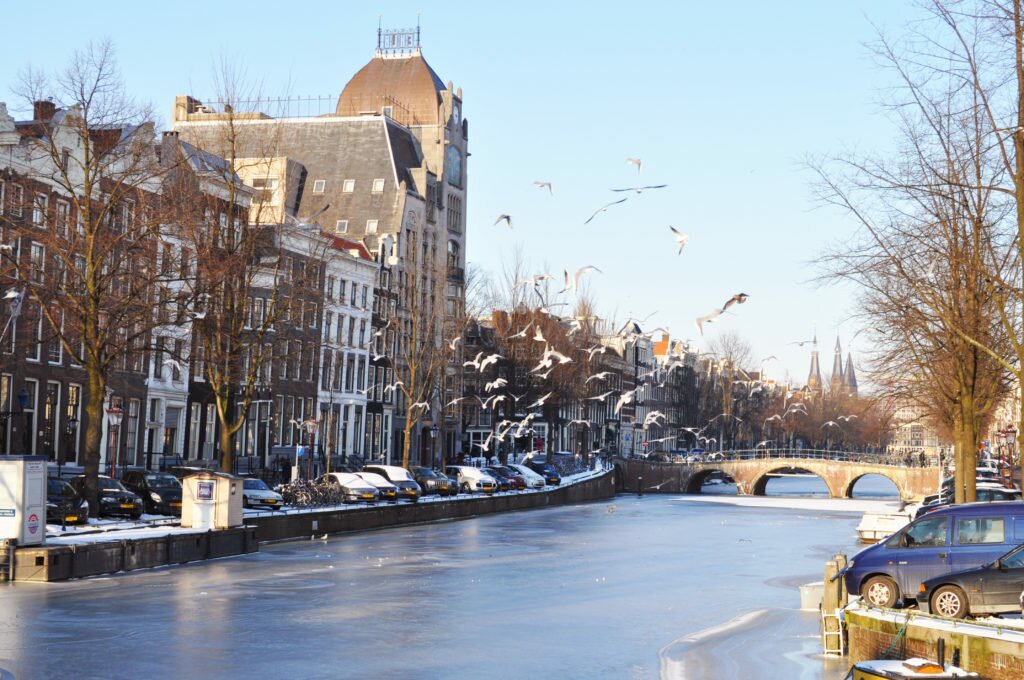 But will the Amsterdam canals freeze again? Last time when I saw them frozen was in 2012, and it was a great sight. In case you didn't know, Dutch people are obsessed with skating on natural ice and they take every opportunity they have to do so. It's beautiful, and, although I can't skate, I can have fun watching the skaters, maybe take cool pictures and walk on the ice a bit.
Here are some photos I took in Amsterdam in 2012, right before the canals were completely frozen. Maybe we can see this again soon.