For the last day in Paris, I've decided to cross the Seine to the Right Bank and spend my time in Le Marais neighbourhood, hoping to avoid the tourist crowds and have a better taste of the local life.
I was more at ease there, I didn't get that rushed feeling from the previous days; there was less traffic and people seemed to be a bit more relaxed. The many construction sites were producing still a lot of noise, but I could find quiet places too.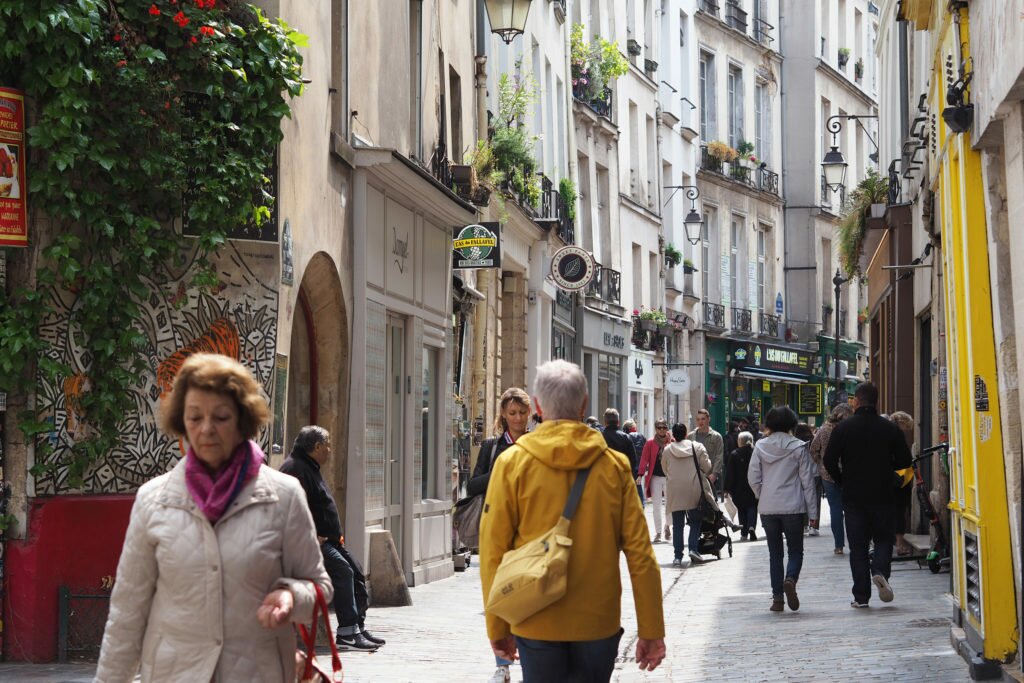 I strolled the streets, stopping here and there for a little shop or for a coffee and lunch, doing people watching. I had to try some Jewish pastries from the famous Murciano Boulangerie and they were delicious! I contemplated revisiting Picasso Museum, which I've seen a few years ago, but people watching seemed more interesting.
One day is not enough to get the real taste of this neighbourhood; actually, there seems to never be enough time when I'm in Paris. There are too many things to see, to experience. I always leave with the feeling that I've only had a quick grasp of this place (well, this time it was a quick visit), like only shuffling the first pages of a book. I would say I'll discover more pages next time, but who knows when that will be, since my focus is now on less crowded, less known places, where I can meet the locals and not only tourists from all over the world. I guess we will have to wait and see.
Follow Amsterdamian on Instagram and Facebook for daily stories about life in Amsterdam and travels.