Peonies are, for me, the embodiment of delicate beauty. They remind me of my childhood, of the precious white peony bush that we had in my family's garden. Their perfume was divine, my favourite spring perfume ever. I remember burying my face in the big flowers, feeling the touch of the silky petals and inhaling their perfume, becoming one with the peony for a second.
There are some things I couldn't find when I moved to the Netherlands, and "real" peonies are one. I can find similar white or pink peonies, but the scent is never the same. And last time I bought a bunch of pink buds I had the surprise, when they opened, to see that they weren't even the kind I expected them to be. Nevertheless, they looked amazing, and they changed colour from day to day, from bright pink to a pale yellow before they faded. These peonies don't have a nice perfume, it's actually quite unpleasant (for my taste), but they are a joy for the eye and for the camera!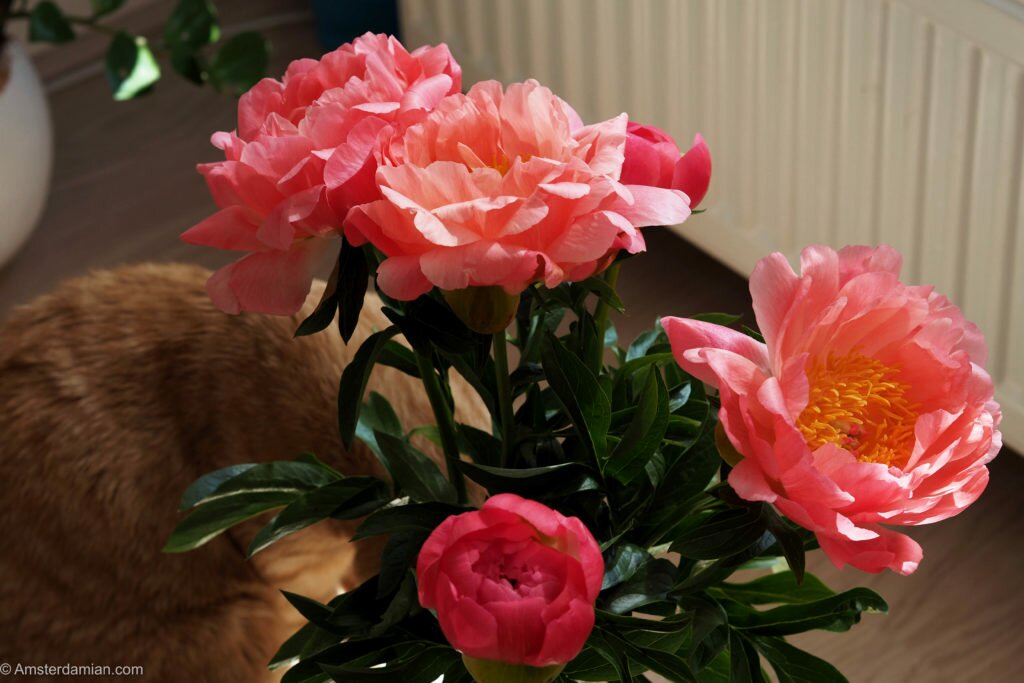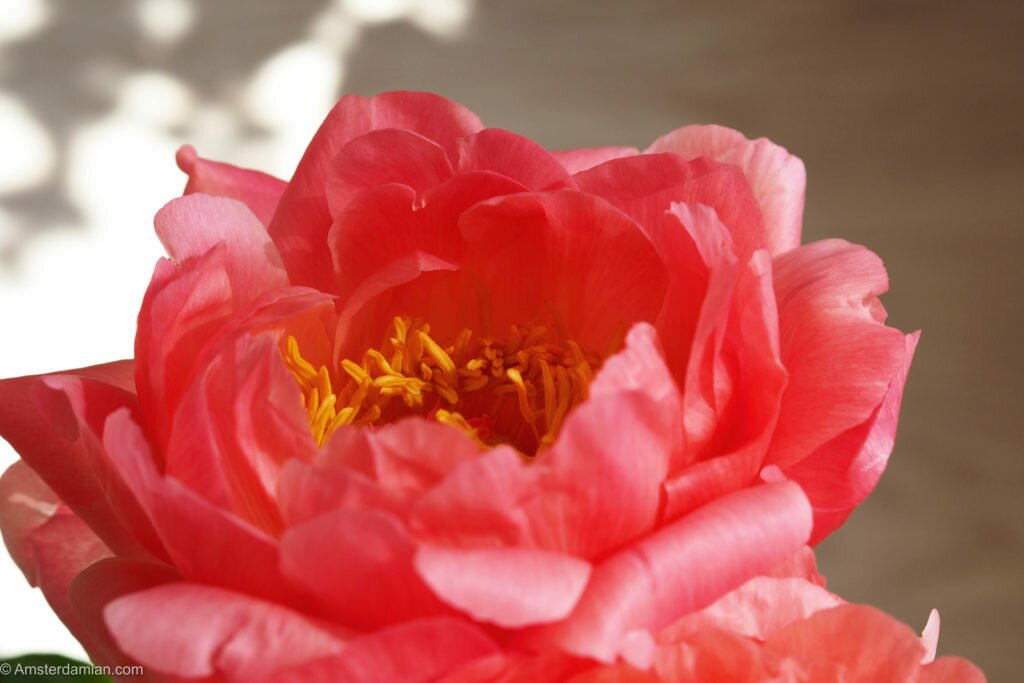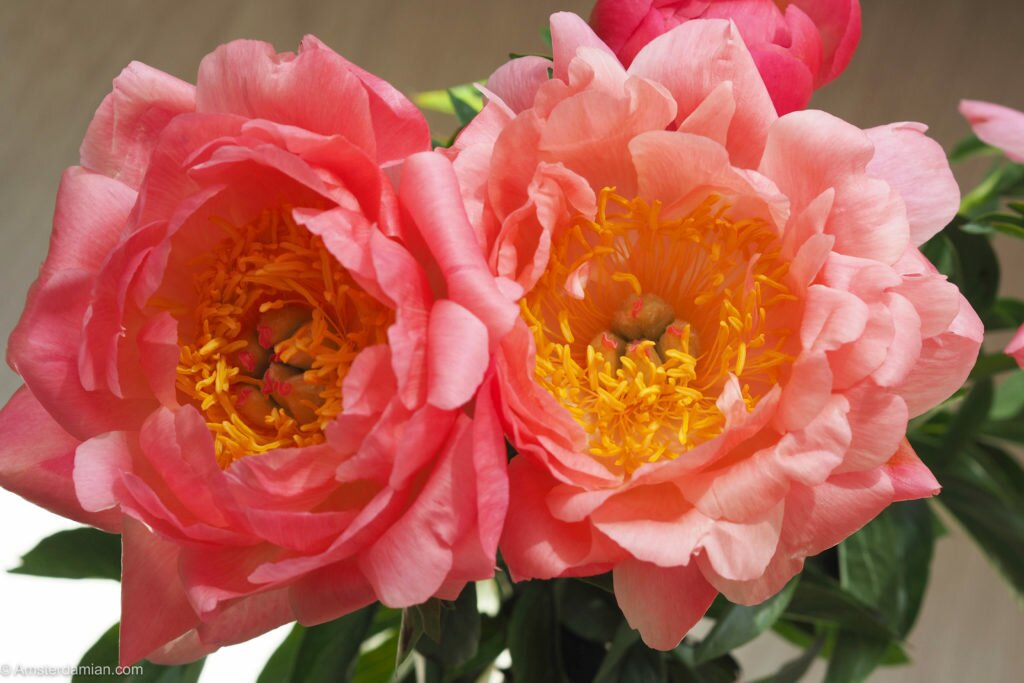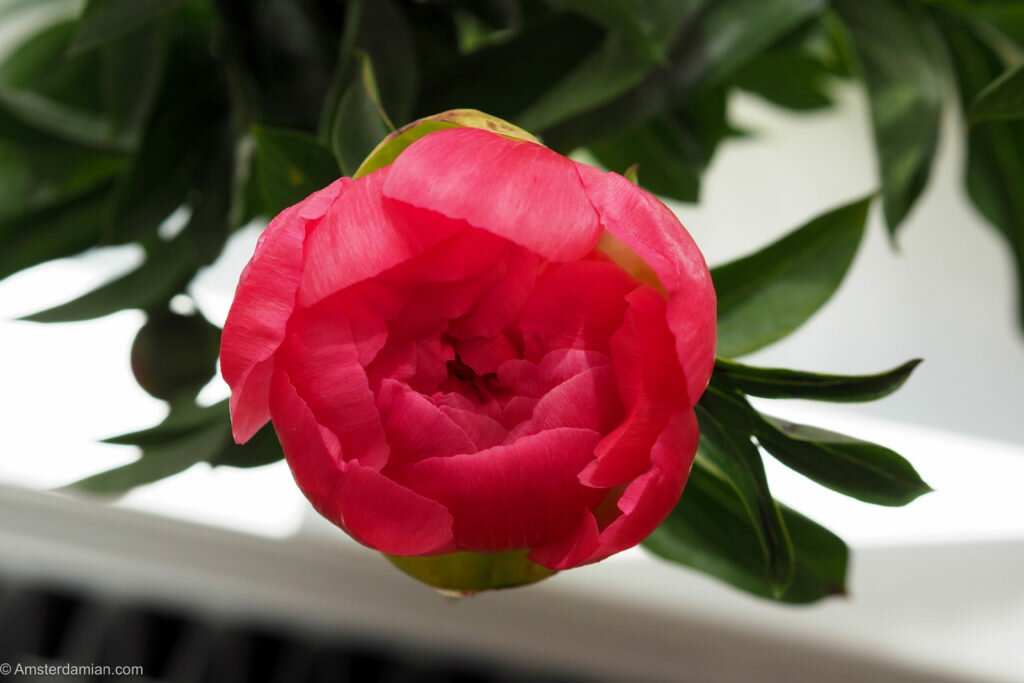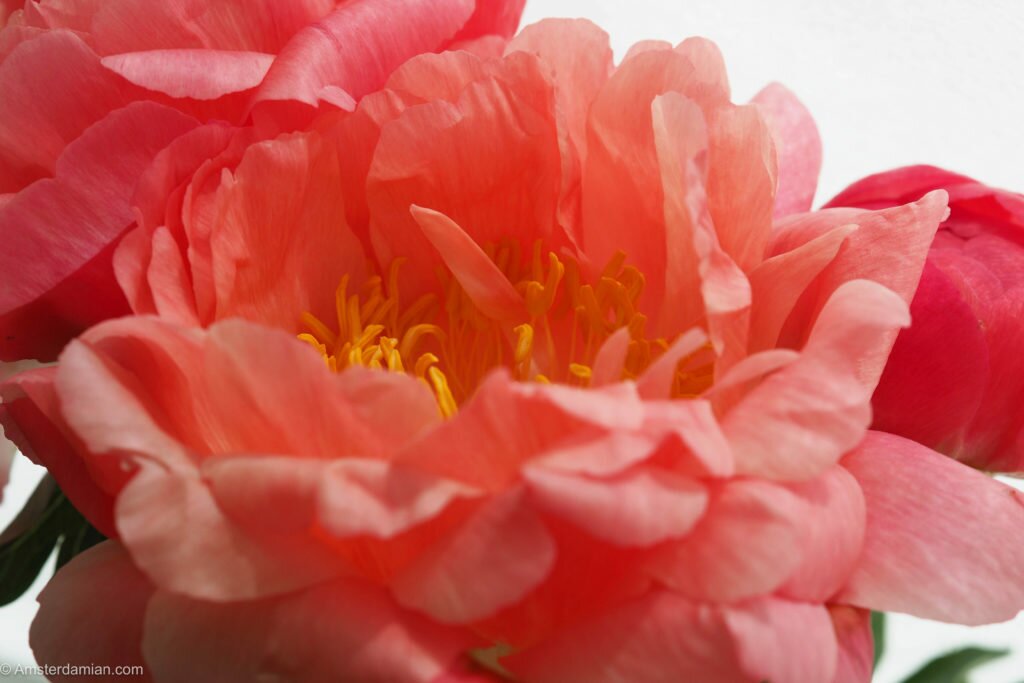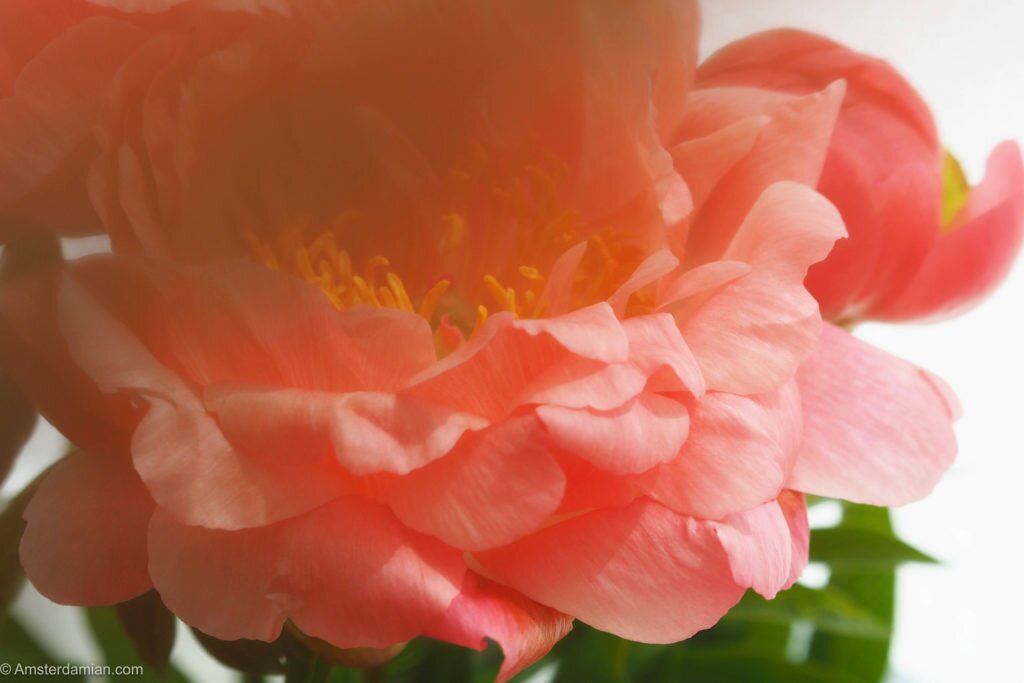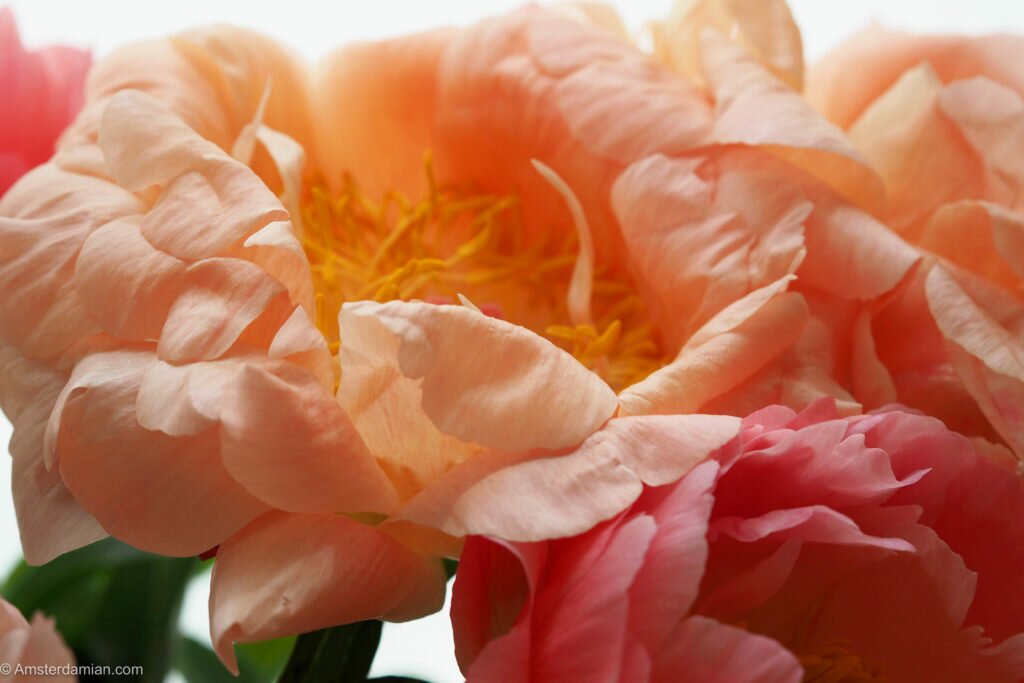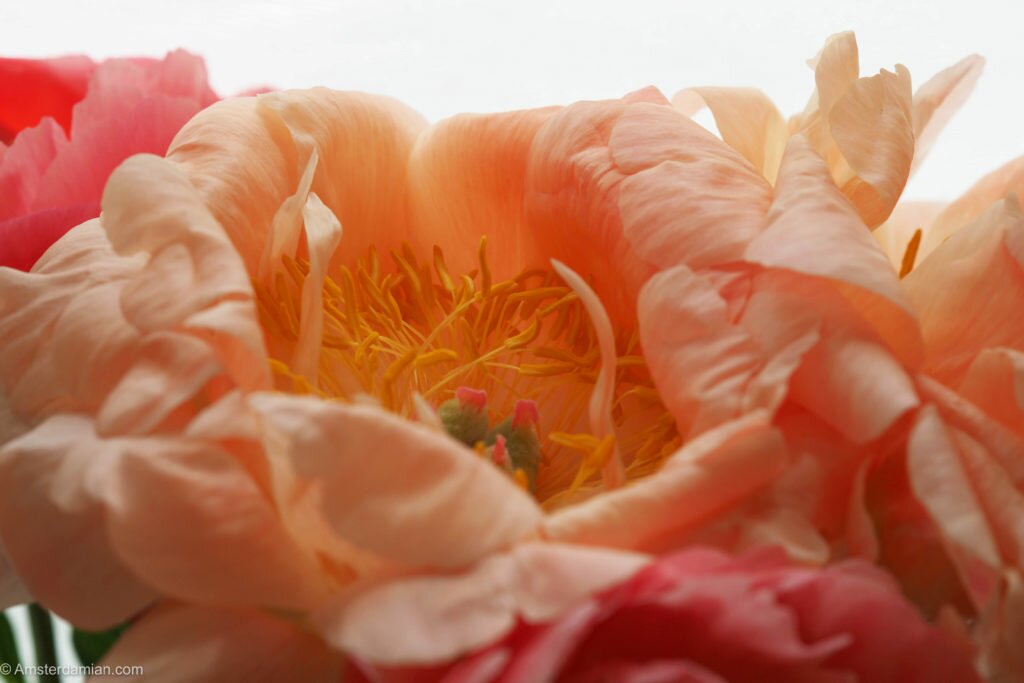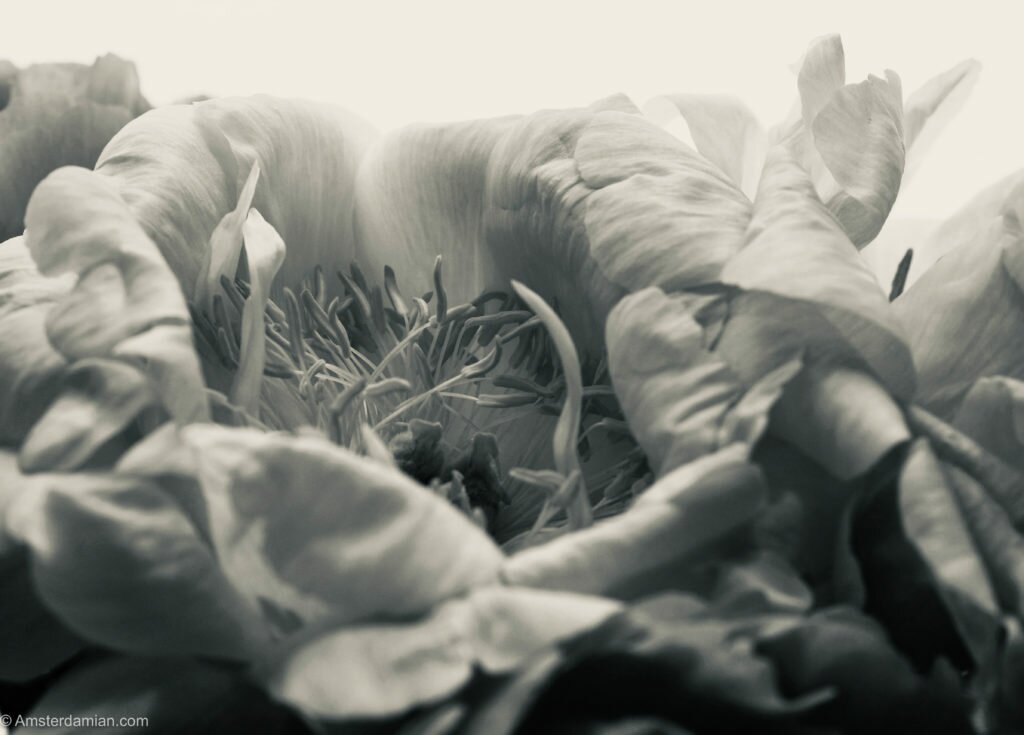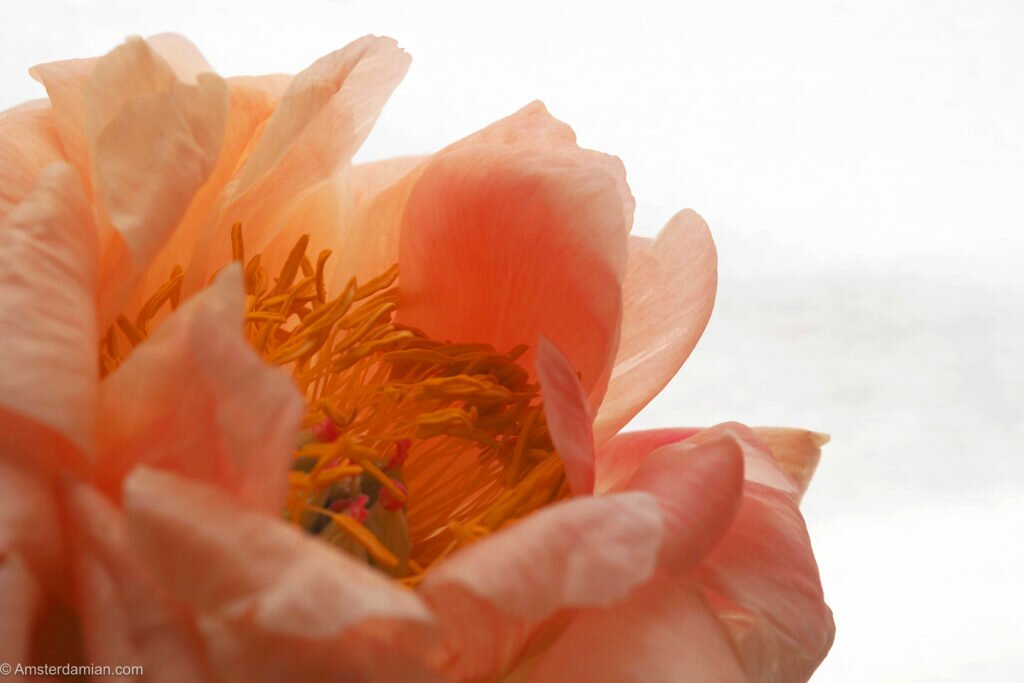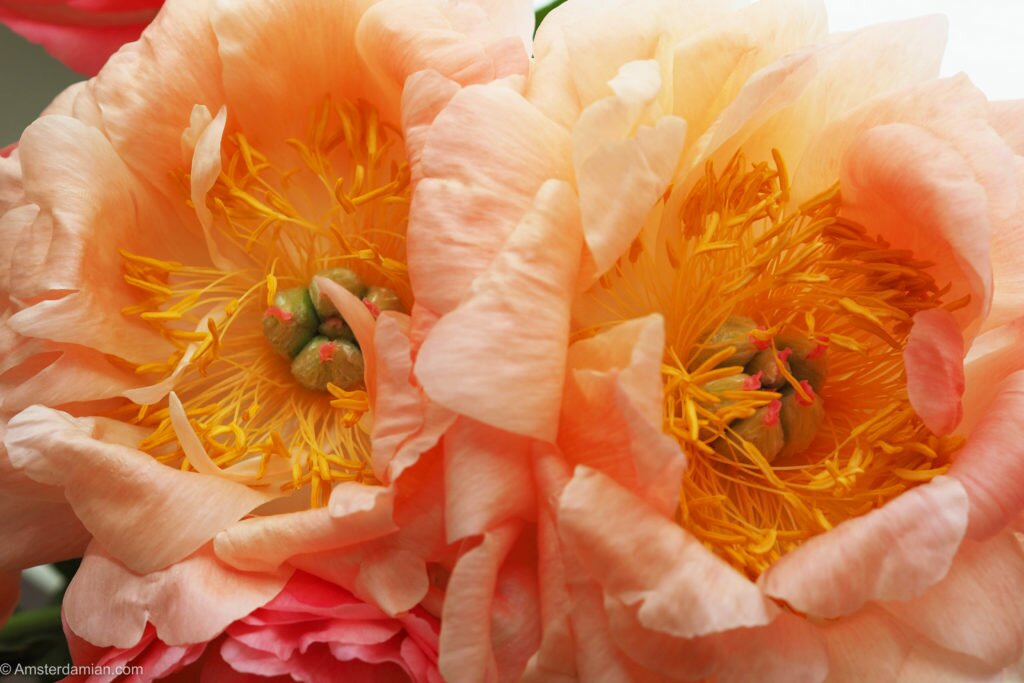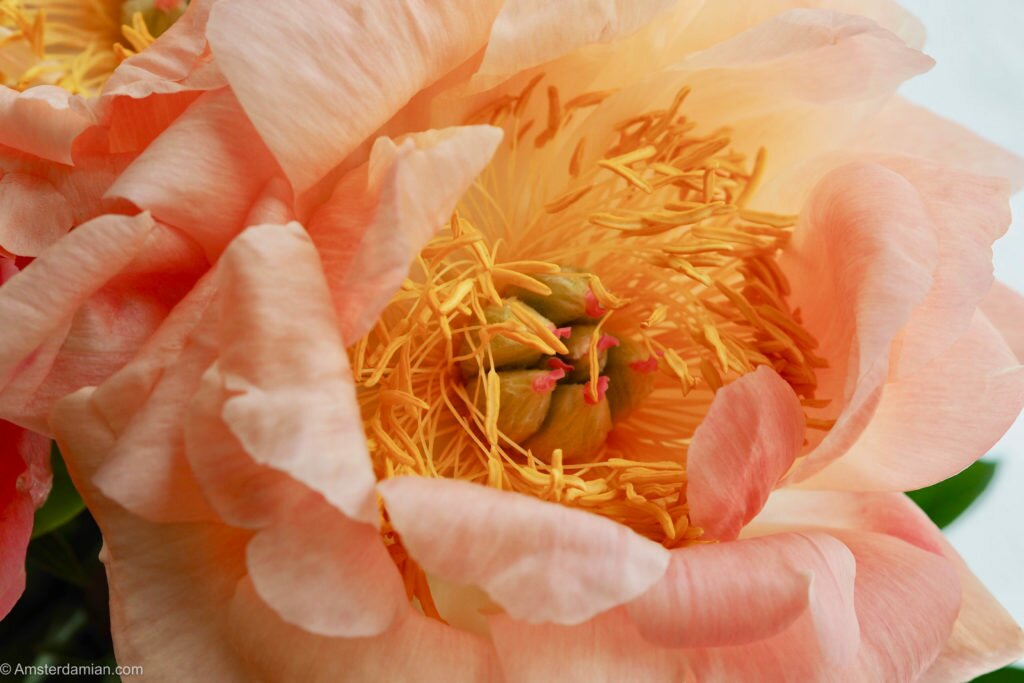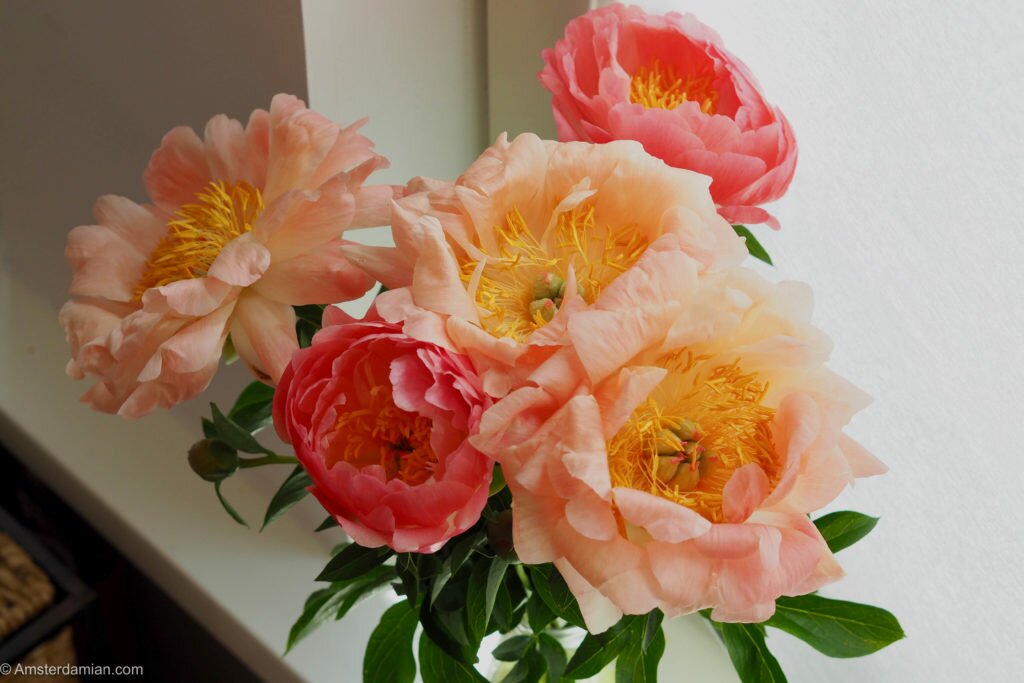 Follow Amsterdamian on Instagram and Facebook for daily stories about life in Amsterdam and travels.