The GLOW Festival takes places every November in Eindhoven, a city in the south of the Netherlands. I only discovered it in 2018 and I was very impressed by the whole event, so I went there again last year, in a larger group this time.
Perhaps everyone had the same idea, because I was totally taken by surprise by the huge crowds that were there for the festival. I couldn't believe my eyes when we had to walk in a procession along the Glow route — it completely affected the experience and I feel like I couldn't appreciate the art works at their true value. Nonetheless, we still had fun, we marvelled at the light shows and I even got one of the Glow balloons that you can see in a few pictures below and now rests in my house. We tried to make the best out of it and it worked.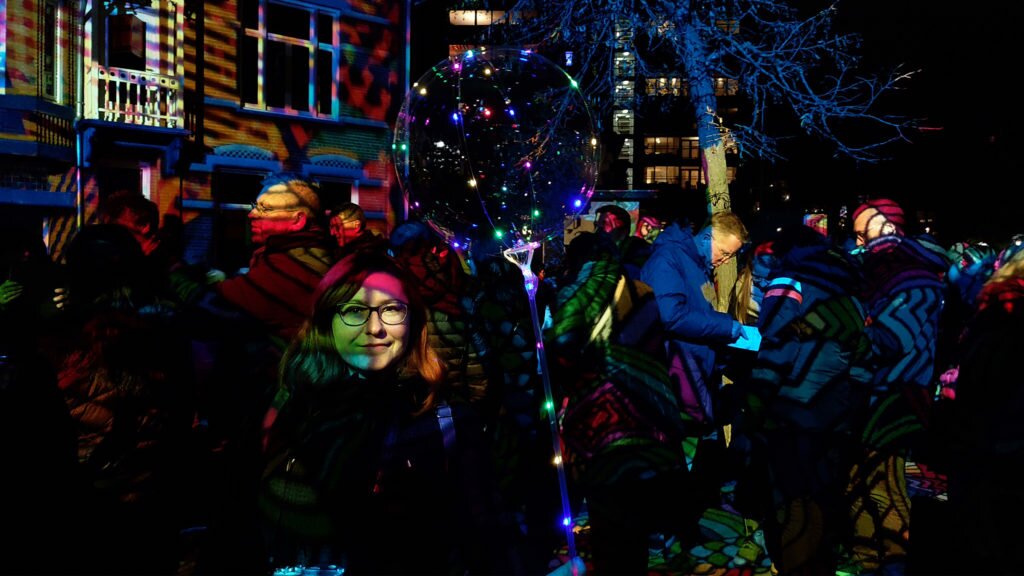 My favourite was the market square flooded with colours. It's surreal to see the houses, the streets and the people completely transformed by those lights flowing over them. The time spent on that square seemed magical and nothing could change that, not even the crowds!
Will I go again next time? Definitely! But this time I'll go on a Monday, maybe I'll have more space to move around.