It's almost the middle of winter and the perfect time for evenings spent indoors, with friends next to you, warm drinks in hand and comfort food on the table. Most days I like to stay at home and enjoy the lazy winter time, but if I decide to go out, I look for cosy places where I can feel the winter gezelligheid. Amsterdam has no shortage of places like this and I like to discover new ones from time to time; if they offer great food as well, I'm thrilled! A recent discovery, a good place to hide from the cold, is Bardak, a bar at Marie Heinekenplein, which is aiming to bring the Tel Aviv spirit to Amsterdam. It has a young vibe, provided by the walls painted in street art style, and it's also cosy (lots of pillows, candle lights).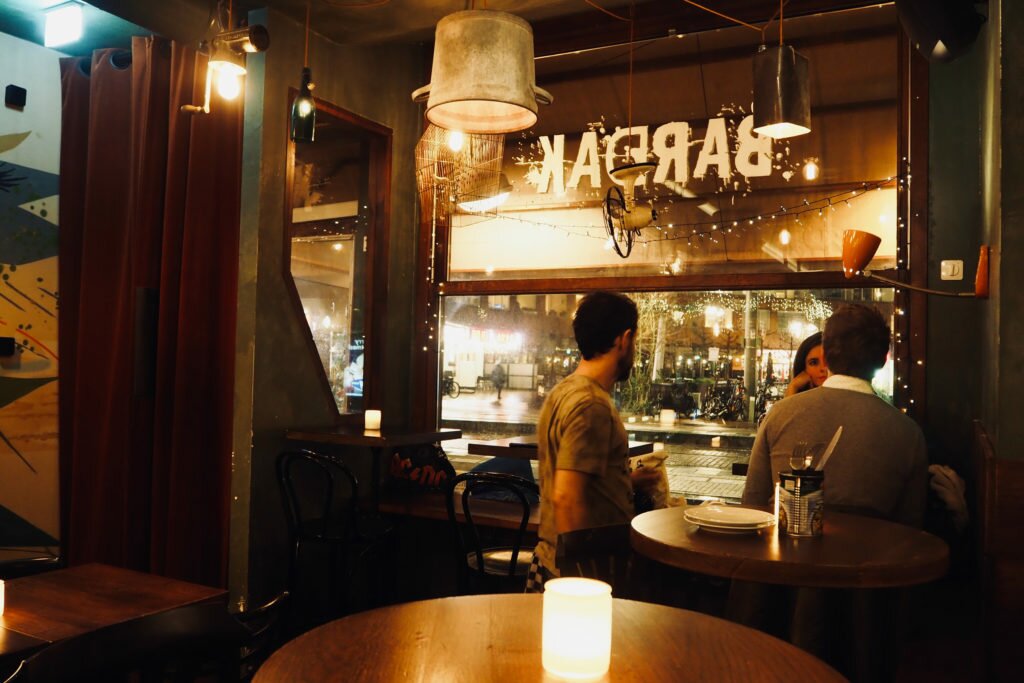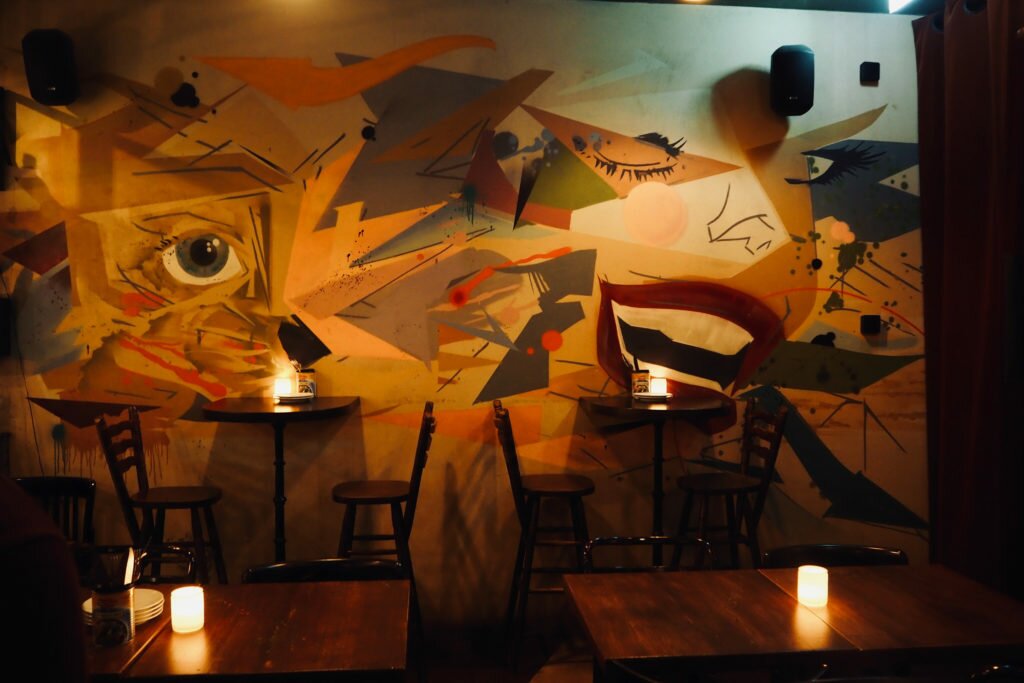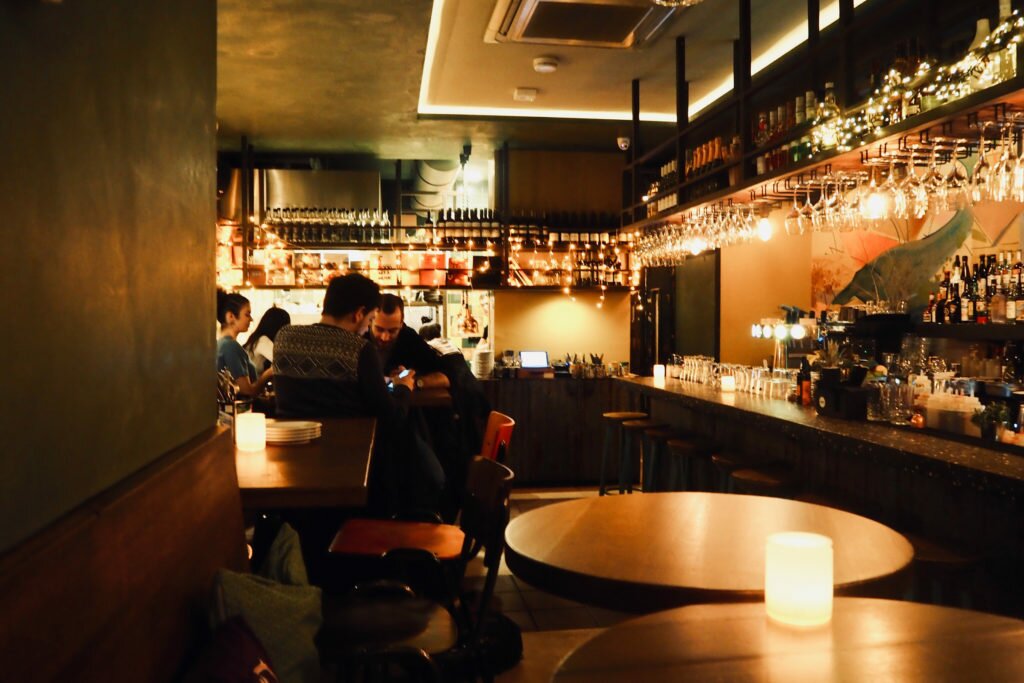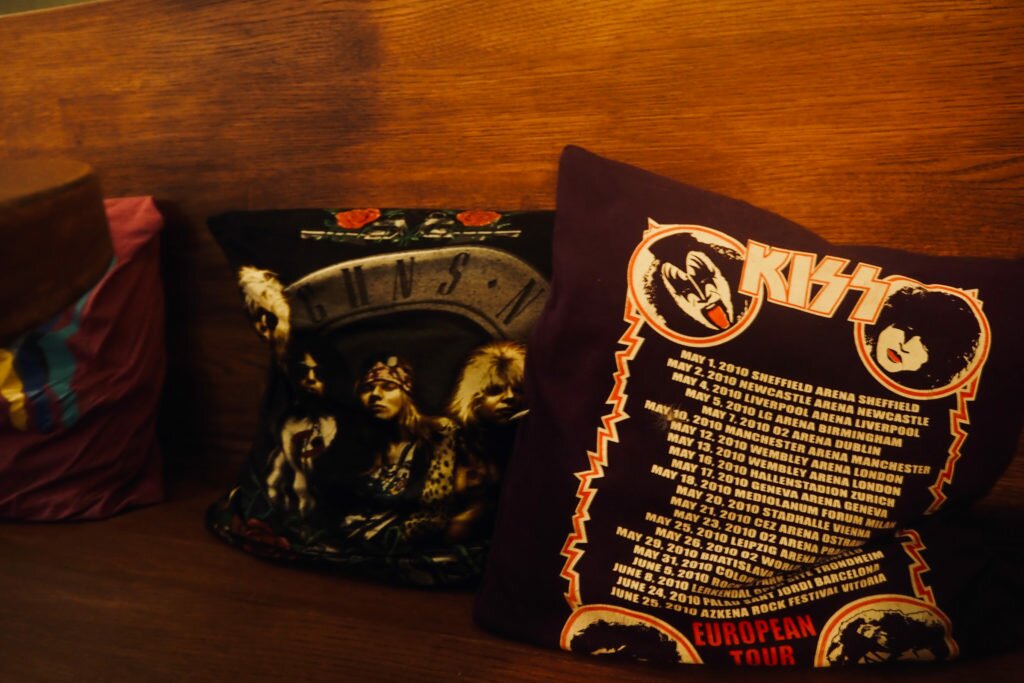 Bardak is not a restaurant per se, but more of a bar where you can have a lovely evening with friends, and — if you feel like having some bites — instead of the usual bitterballen and cheese sticks that you find in every bar in town, you can have delicious Tel Avivian street food to satisfy your appetite.
No worries if you're vegetarian or vegan, they can accommodate you without problems. Many of the dishes are vegetarian and the chefs are happy to adapt them for vegans.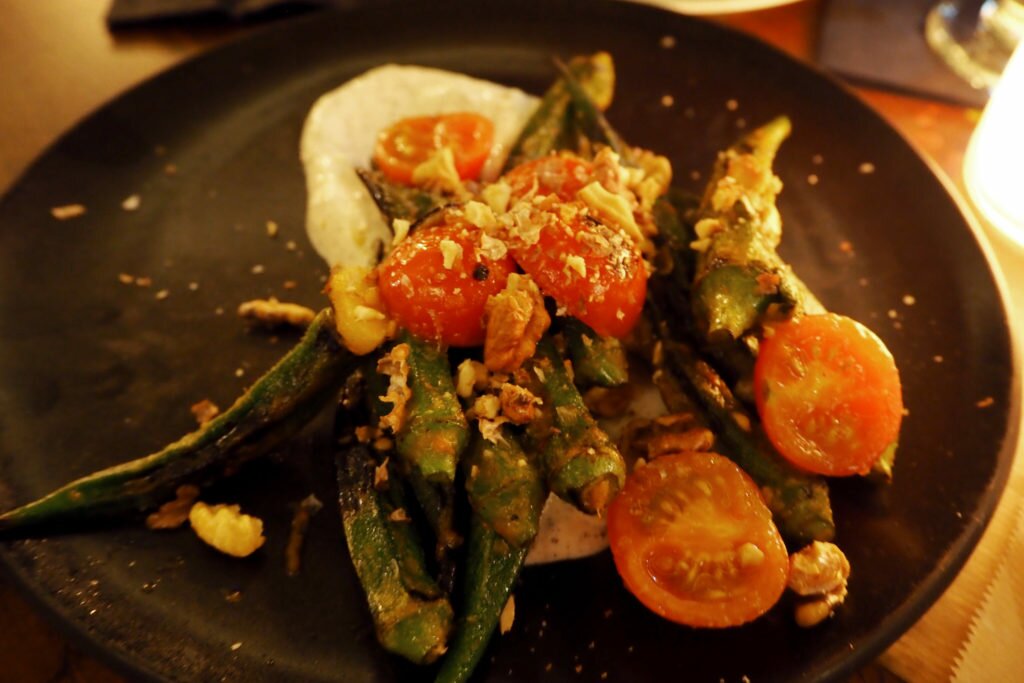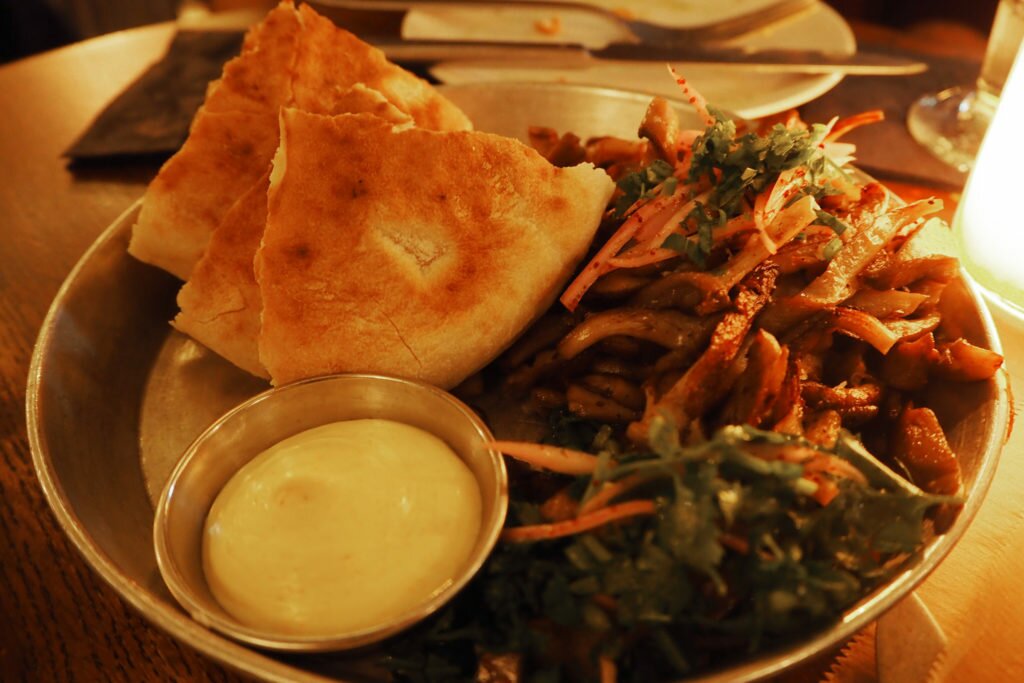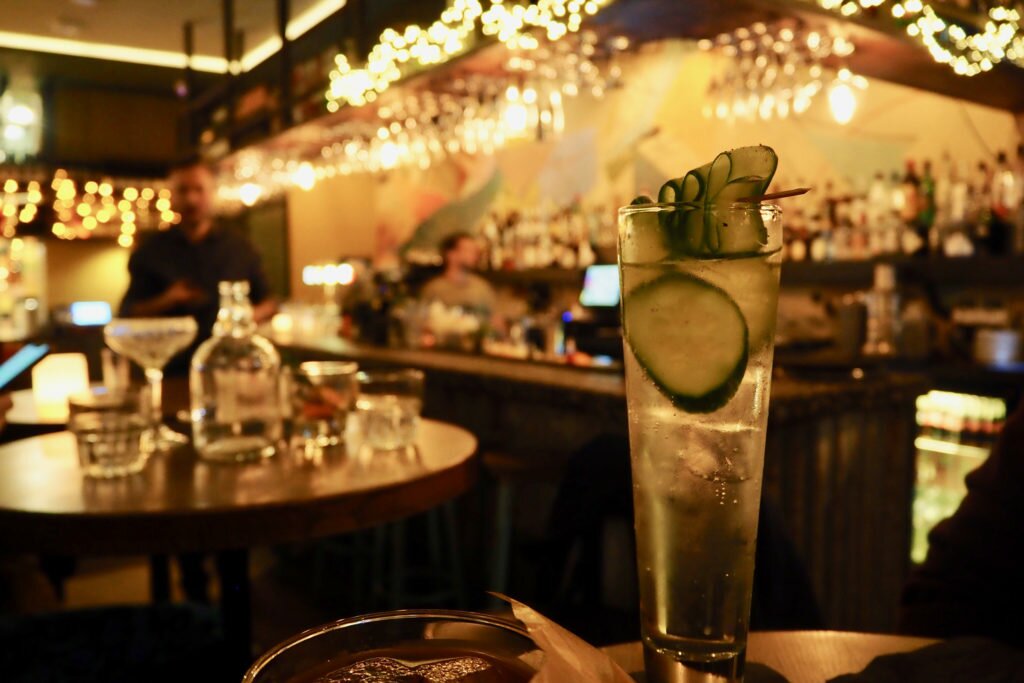 If you enjoy Middle Eastern cuisine, you'll like Bardak (translated as "organised chaos"). Everything was good: the burnt eggplant, the okra, peppers carpaccio, mushroom shawarma, but my favourites were the crispy torn potatoes — probably the best I've ever had. It's a sharing menu, because everything needs to be shared with friends, right? I was especially happy that I could have a vegan malabi, so good that I forgot to share it!
Instead of hot chocolate we had cocktails and G&T, all very good — and they get an added bonus point because we were asked if we needed the plastic straws or not (hopefully they will replace them with bamboo or metal straws in the future to solve this dilemma).
A lovely place to add to your check-out list and where we will come back with pleasure.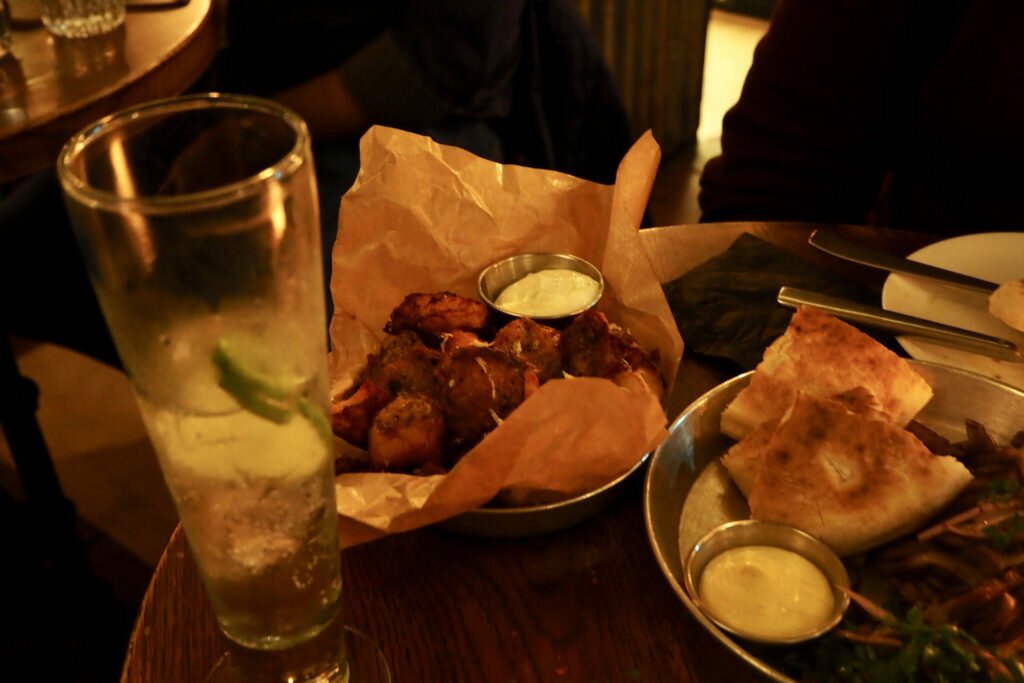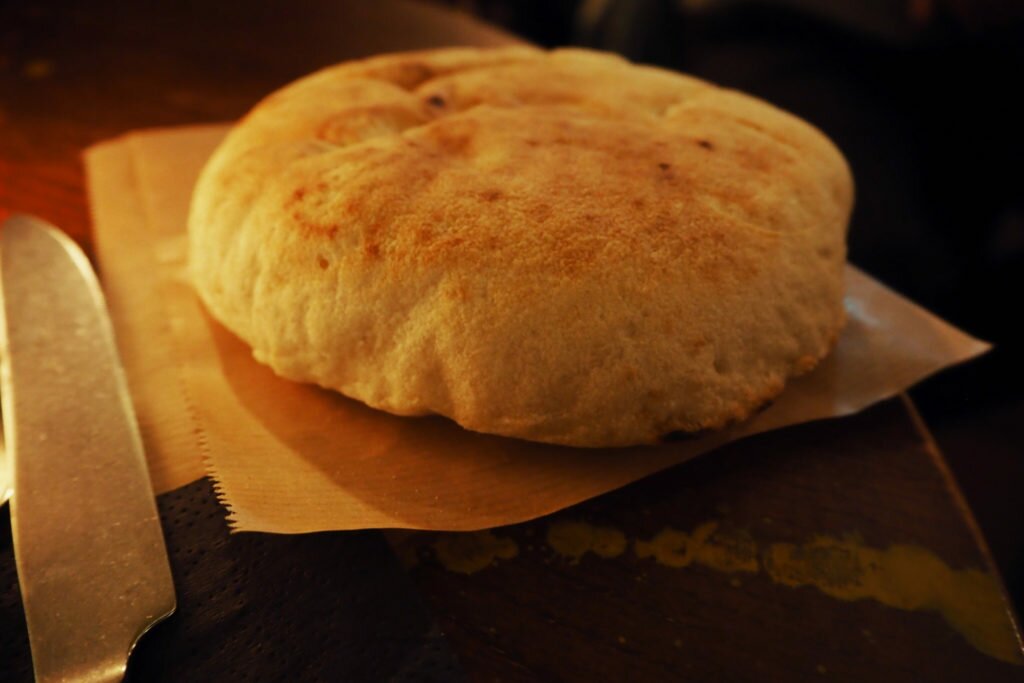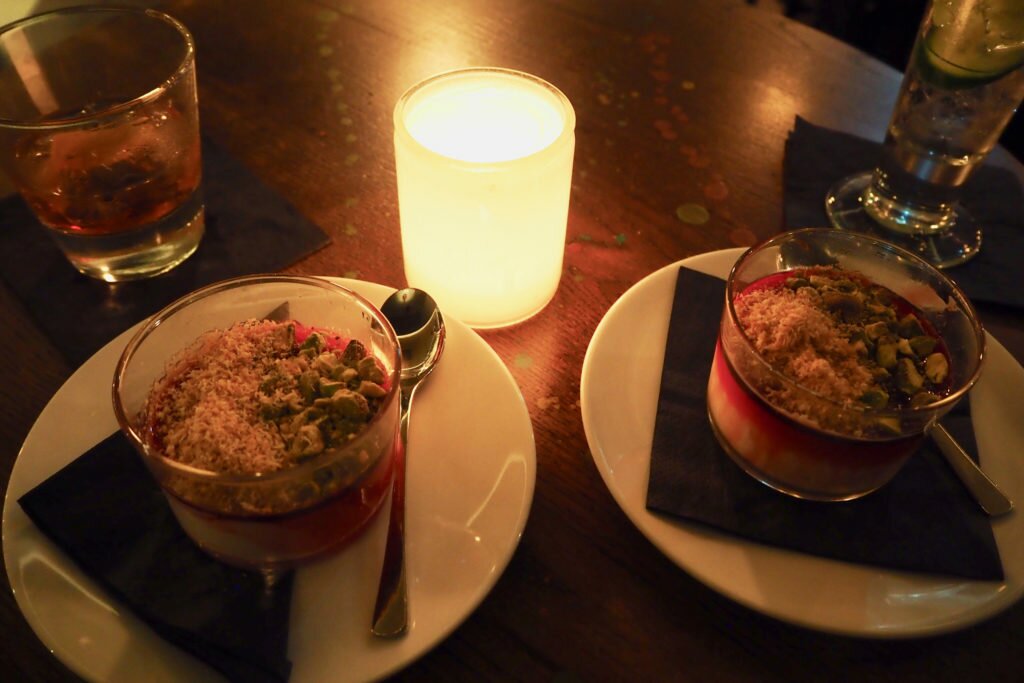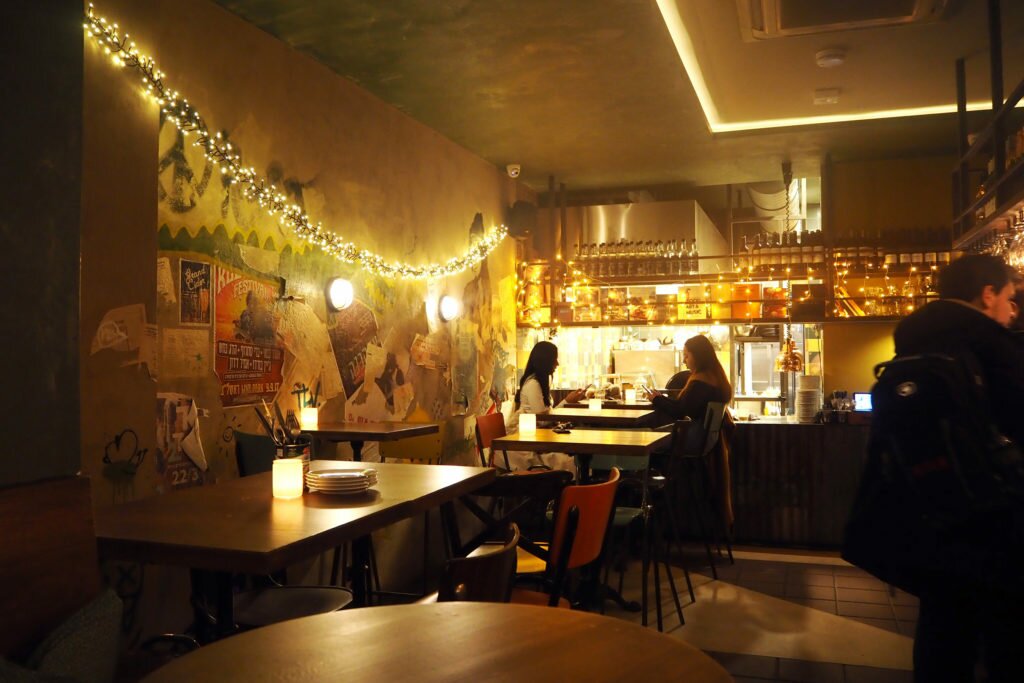 Disclaimer: I was invited as a guest to Bardak, but all the opinions expressed here are my own, as usual.