Alkmaar's city centre is as cute as they come: cobbled streets, old houses, brick walls and the small city charm. It looks especially romantic in the winter evenings, illuminated by the Christmas lights (which are actually in place until March, except for the Christmas trees). So even if the days are short and grey, an evening walk will cheer you up for sure.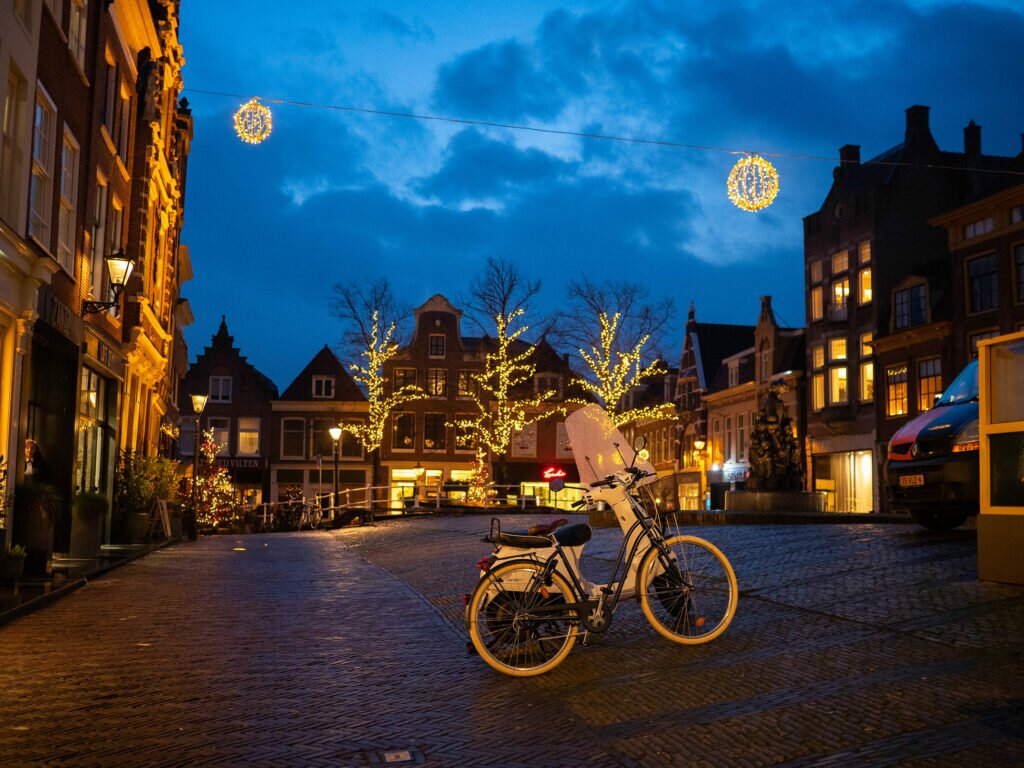 There is a hard lockdown in place, again, in the Netherlands, and it's really hard to cope with yet another period of isolation. Dutch winter was already hard in the first place, and it took me years to adjust to the long periods of rain and darkness and find the best ways to beat the winter blues. The lockdown hits hard, and the next few months will be harder than usual. There will be no cosy bars to hide in, no pretty shops to search for Christmas gifts, and no outdoors markets. Luckily, these beautiful streets will still be there for us to walk along and enjoy. After that we can have a hot chocolate at home, watch a nice movie and hibernate.
Take a virtual walk with me today and let me know in a comment what you enjoy the most in winter.
Stay tuned for more and follow Amsterdamian on Instagram and Facebook for daily stories about life in the Netherlands. Please share this post if you liked it!

Don't forget to check out my photo book: Amsterdam Through the Seasons!

If you want to buy prints and other cute objects, check out our store on Society6!