The Dutch tulip fields are famous all over the world. Who didn't dream to walk at least once among the multicoloured flower rows? To see the delicate petals dancing in the wind and shining in the sunlight?
This year I've been really spoiled: I've had the tulip fields all for myself! While in the previous years a big number of people would storm the fields, each eager to take the best pictures, this year, because of the pandemic, they were almost empty. On the most famous tulip fields — close to Lisse — the flowers were cut earlier, to avoid people gathering there and creating the conditions for spreading the virus. But here, close to Alkmaar, there was no such problem, so the flowers were there for their entire season. There are other flowers planted on these fields, not only tulips, but by the time I discovered them everything else was gone.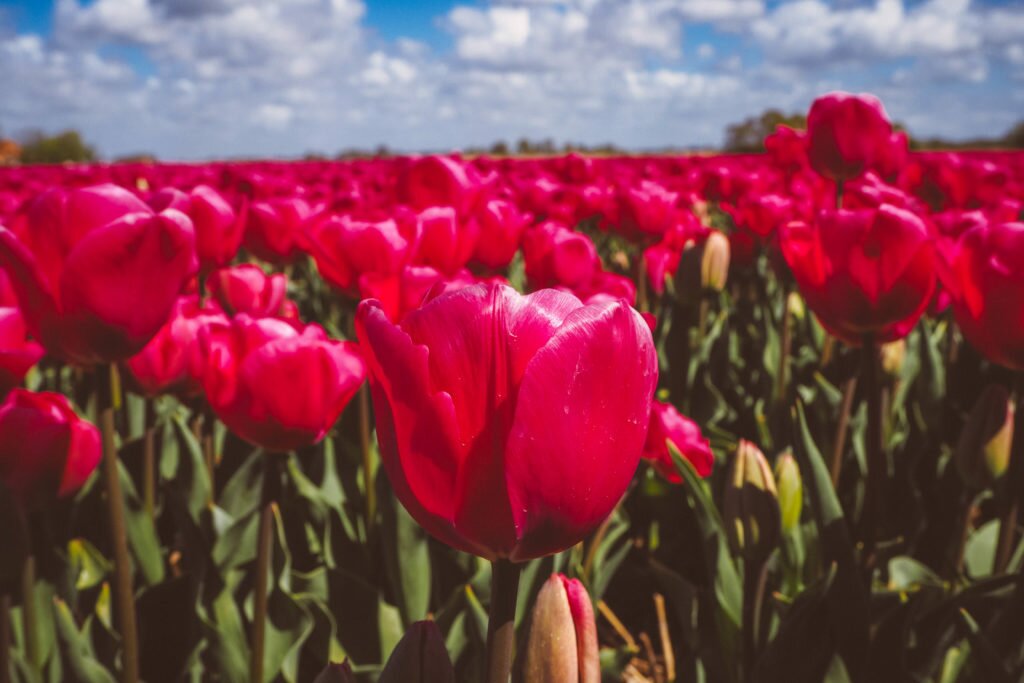 Being on a tulip field, alone, with the wind in my hair and the faint flower perfume in my lungs, felt almost surreal. And I got to be there multiple times. Such a treat!
Stay tuned for more and follow Amsterdamian on Instagram and Facebook for daily stories about life in the Netherlands.