This page includes affiliate links. If you click and purchase, I may receive a small commission at no extra costs to you.
When it comes to things to do or places to visit, Amsterdam has an impressive offer. But with the variety comes the difficulty: which ones to choose? I often get asked for recommendations, and I've had quite a few posts in mind with places I would choose. And then it hit me, why not ask the locals for some tips?This article is a collection of places and things to do in Amsterdam, a completely random selection. I asked people to tell me their favourite places in the city. I tried to organise it on categories for an easier navigation.
Here are the favourite things to see and do of Amsterdam locals.
Bars, Restaurants, Shops and hotels.
1. Adelina
2. Sinead
3. Nesli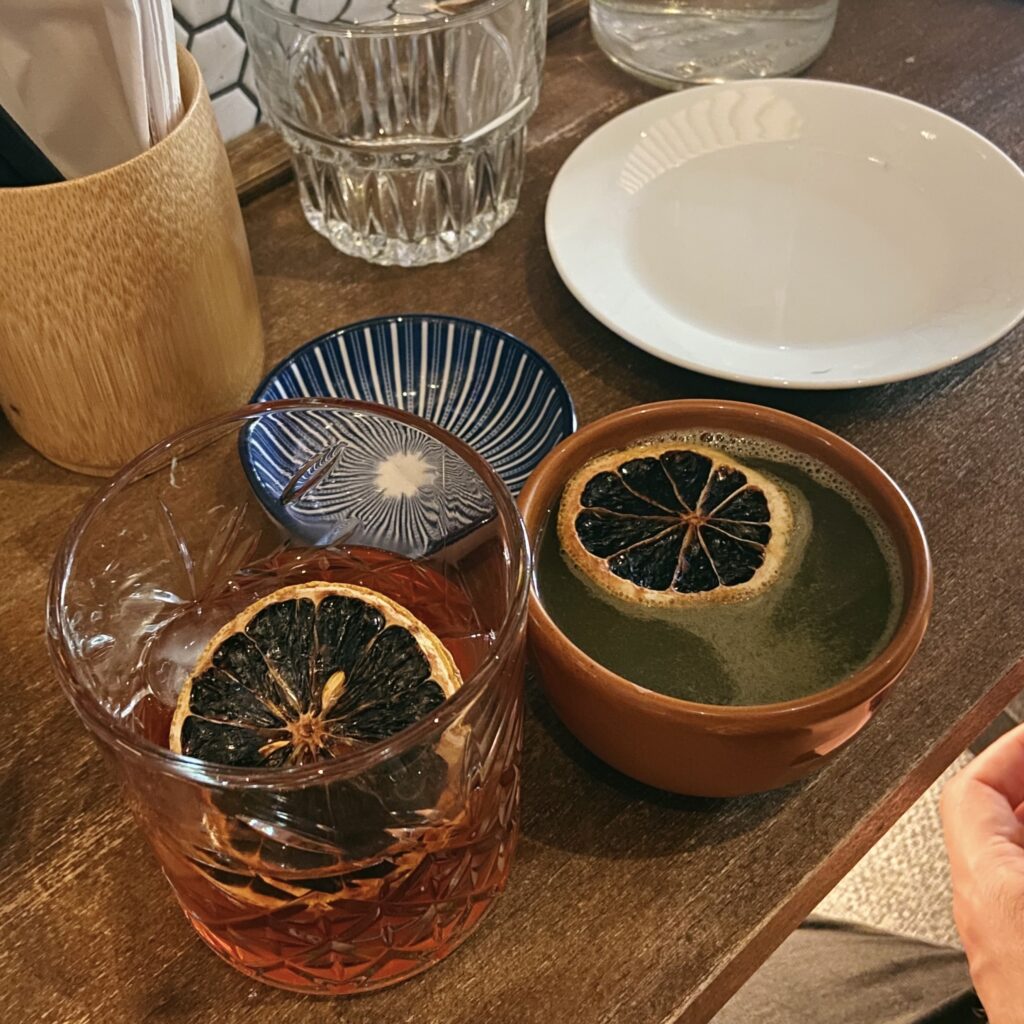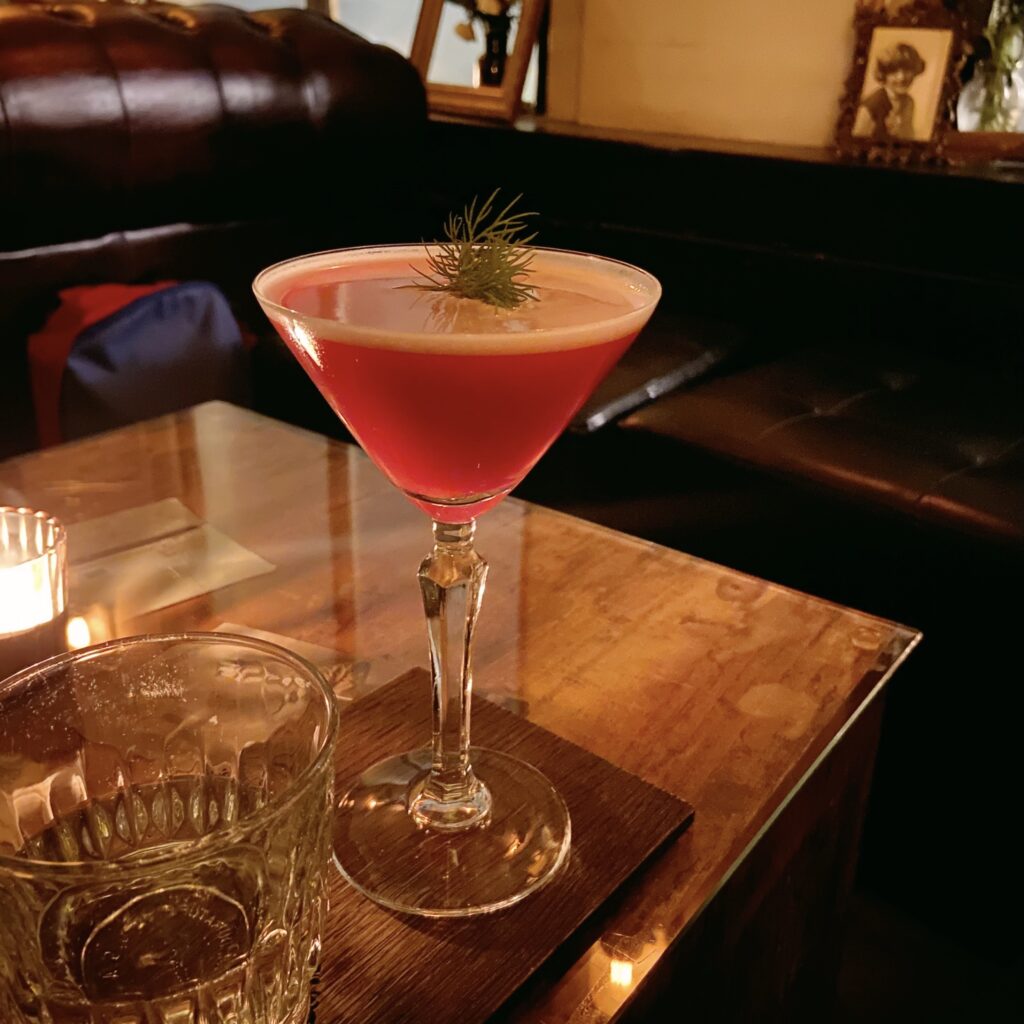 4. Mihnea
5. Nina
NAP Amsterdam — Bar/Restaurant in Iburg. If you ever find yourself in the Ijburg neighbourhood of Amsterdam, NAP is the best place to grab a coffee, lunch, or meet friends for cocktails or dinner. Now, maybe I'm biased because NAP is so close by to my apartment, but I feel like this bar/restaurant is worth a trip. It's located right on the water and has a wall of windows overlooking a picturesque view of a little marina filled with bobbing boats. The food – which has some nice seafood options – is always super fresh, sophisticated, beautifully presented, and surprisingly reasonably priced. And the ambiance is *chef's kiss.* But I can't wait for the weather to get better so I can enjoy its outdoor seating. As a newbie to Amsterdam, this is my favourite place to hang so far!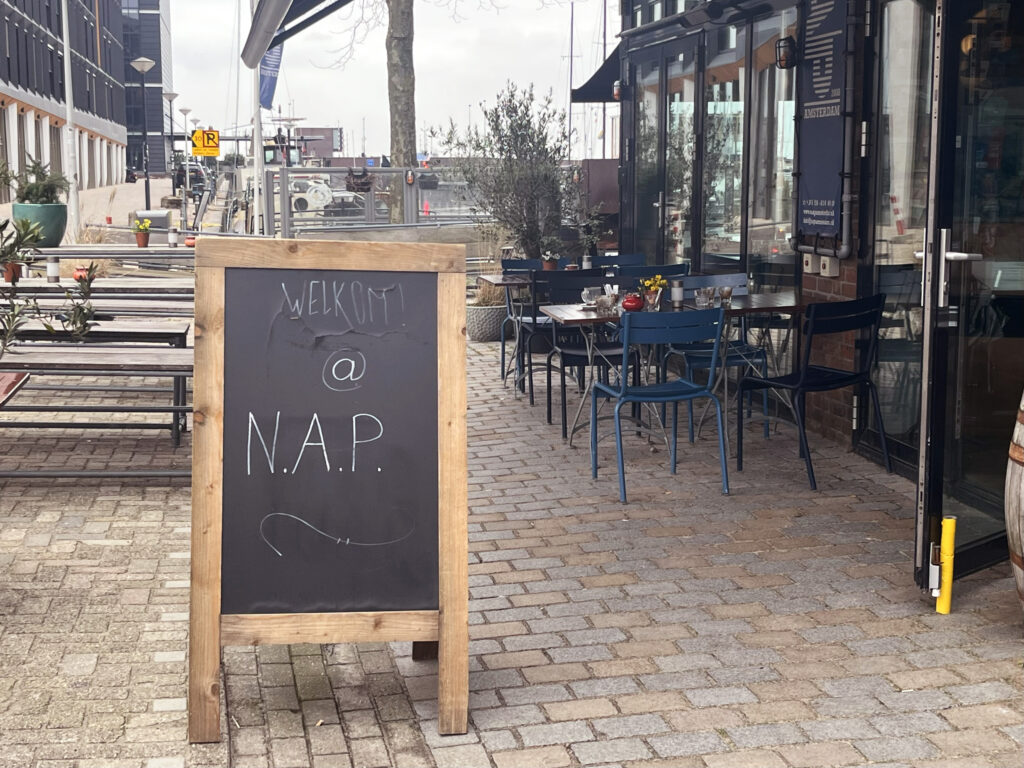 6. Theo
7. Bryony
Since I've become a mom, I've been annoyed by how ridiculously small the Amsterdam cafes are, and I've been looking for spacious ones (for groups, pushchairs or for working). This is my list: Karavaan, Kanarie Klub, MidWest, Vessel, Pacific, Capital Kitchen, Deus Cantina, Public Space Noord, Benji's.
8. Alexandra
One of my favourite places to enjoy a good coffee is Trakteren. It's a small and cosy place, but with great attention to the quality of the taste. It's always a pleasure to have a chat with the people there.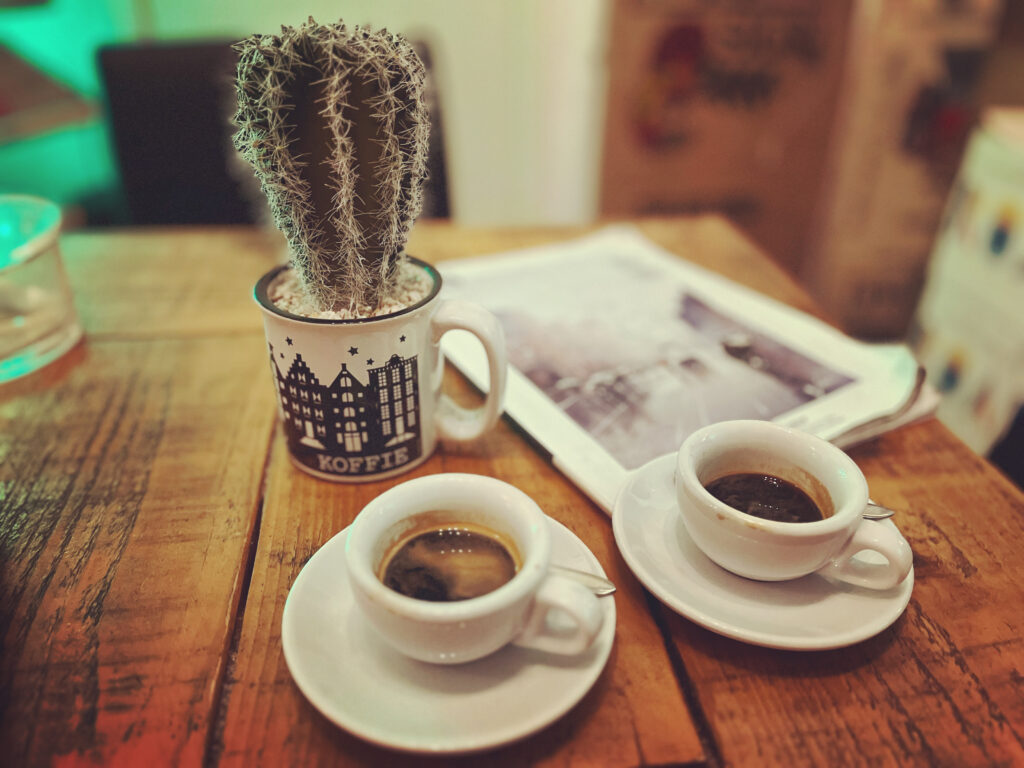 9. Nancy
Pane e Olio: Italy in Amsterdam — great Italian delicacies, best Italian coffee. Buy some food and eat it next to the Multatuli statue.
10. Jerry
11. Ioana: Bacalar Amsterdam – for fantastic tacos and a special atmosphere.
12. Doris
The Happy Bookieman. Herengracht 267A. This little bookshop is a haphazard space in the best way possible, selling a random selection of used books in both Dutch and English. You will have the chance to interact with the owner, who is a nice guy and very friendly with tourists.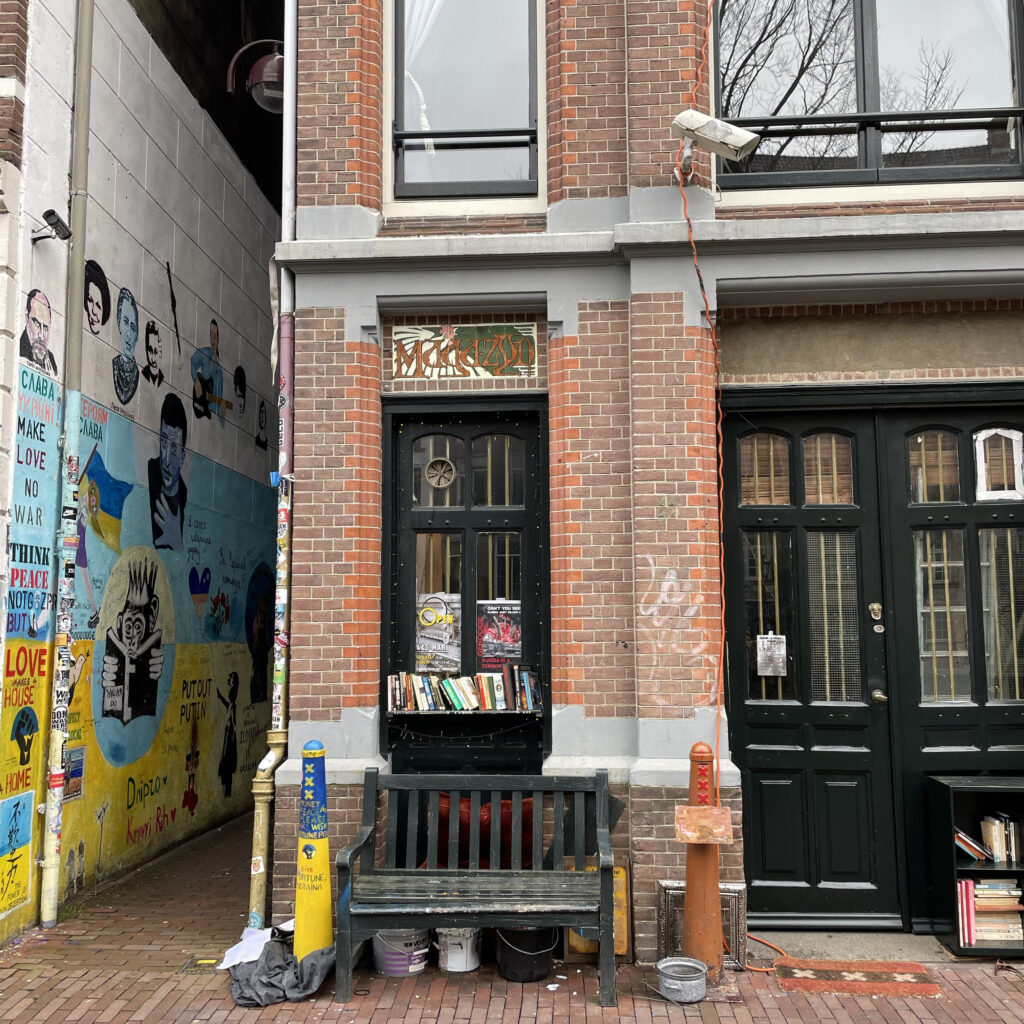 13. Manasi: Tasty Talks – a platform that brings people together over authentic cultural food experiences, bringing out the undiscovered regional cuisines through home dining events and cooking workshops.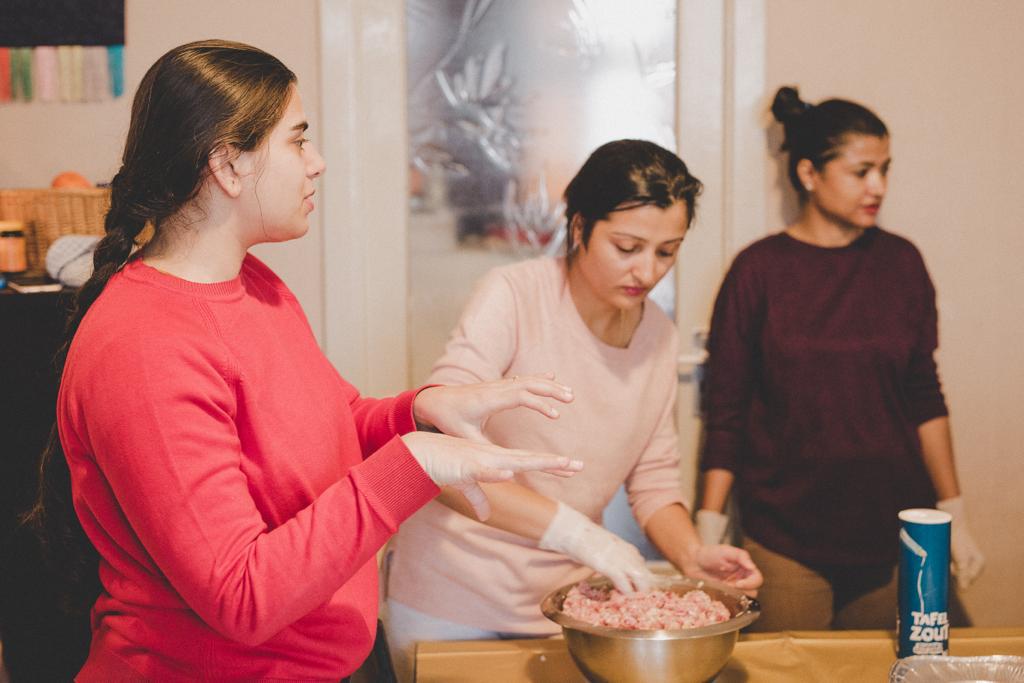 14. Lisa: Pazzi for pizza, Mama's and Tapas for tapas and great service, de Japanner for Japanese food. Old, traditional bruine kroegen: Ruk en Pluk (classic!), Eik en Linde, Café Chris, Café de Ster.
15. Renata
16. Irina : Het Kleinste Huis – a lovely tea shop and café. Intimate atmosphere and excellent tea selection. Book in advance!
17. Tiago: Moeders, a special restaurant serving Dutch specialities.
18. Georgia: Small World Cafe – homemade style food, using fresh ingredients.
Creative Spaces
1. Evelina:
2. Natalia: De Bouwput – A gallery where artists can exhibit for free and the public can view art for free.
Museums and more
1. Doris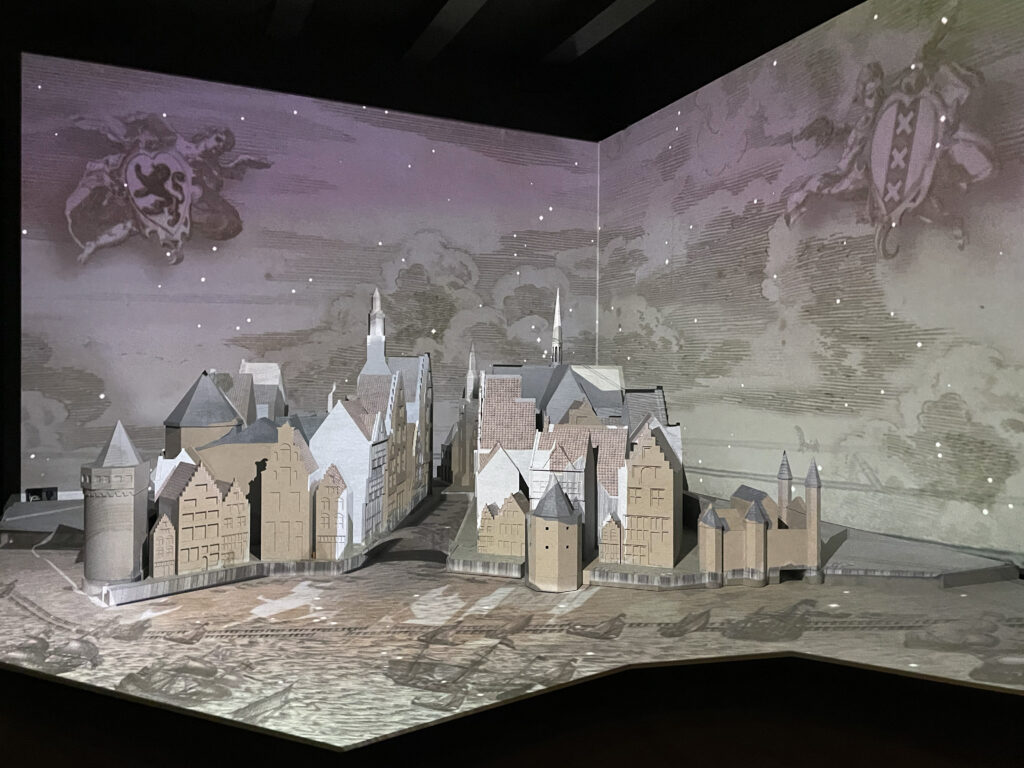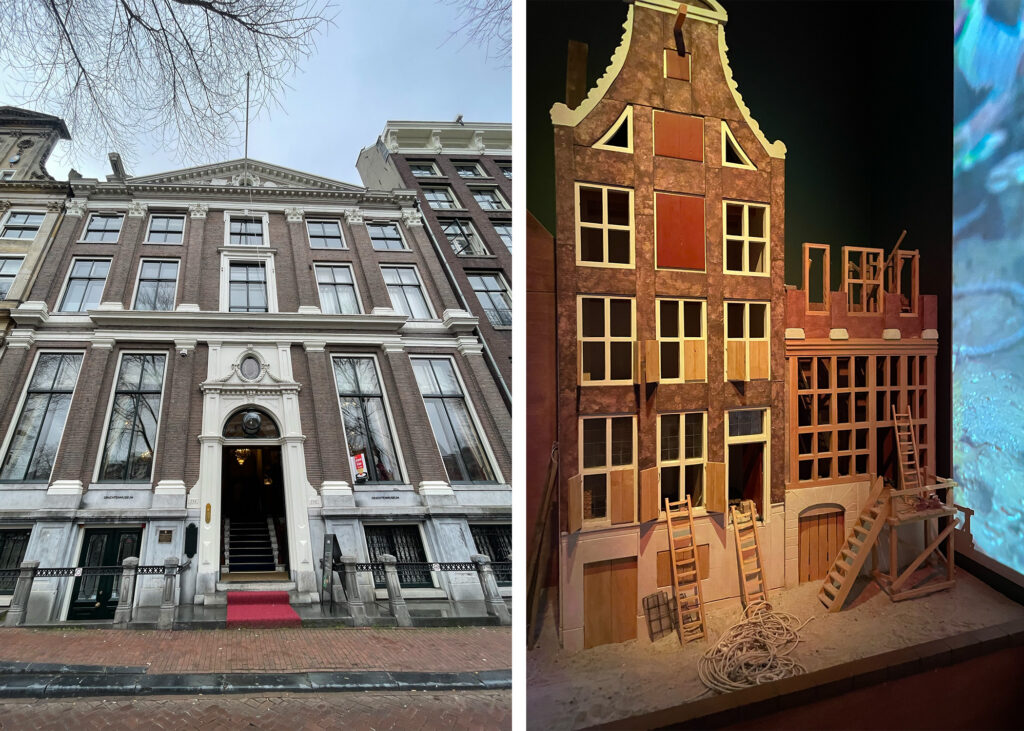 2. Evelina
FOAM – amazing museum that provides interesting insights into the constantly changing art of photography and perspectives. It gives you the feeling of being transported from a busy streets of central Amsterdam into a creative and inspiring space.
3. Irina
4. Peter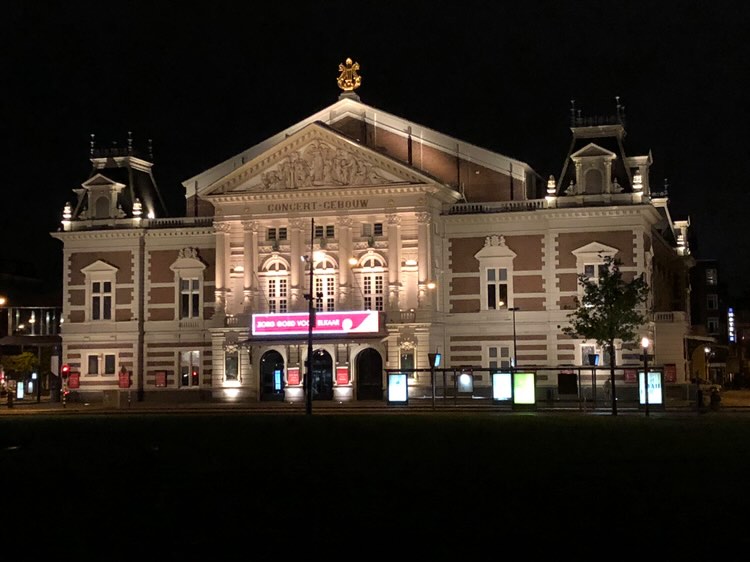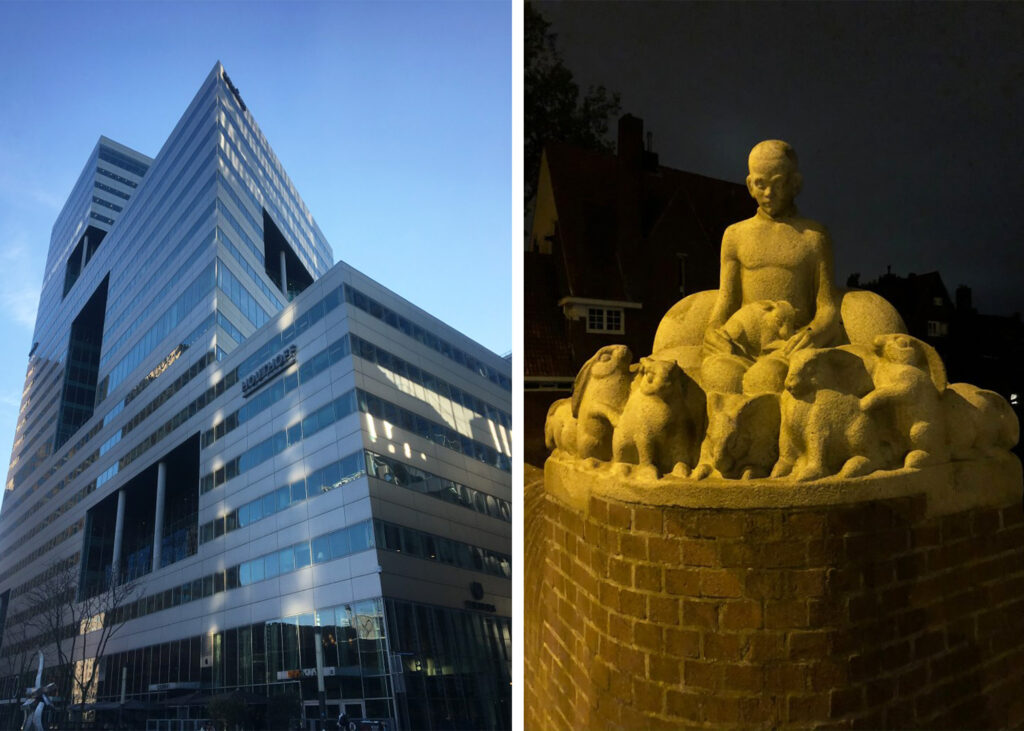 5. Ioana
Visit a special neighbourhood built in the 20's – Spaarndammerbuurt, with an iconic building: Museum Het Schip. Across the museum there's a street like no other in Amsterdam: Zaanhof. After visiting these places, head towards the Houthavens neighbourhood for an incursion into the past, present and future.
6. Alexandra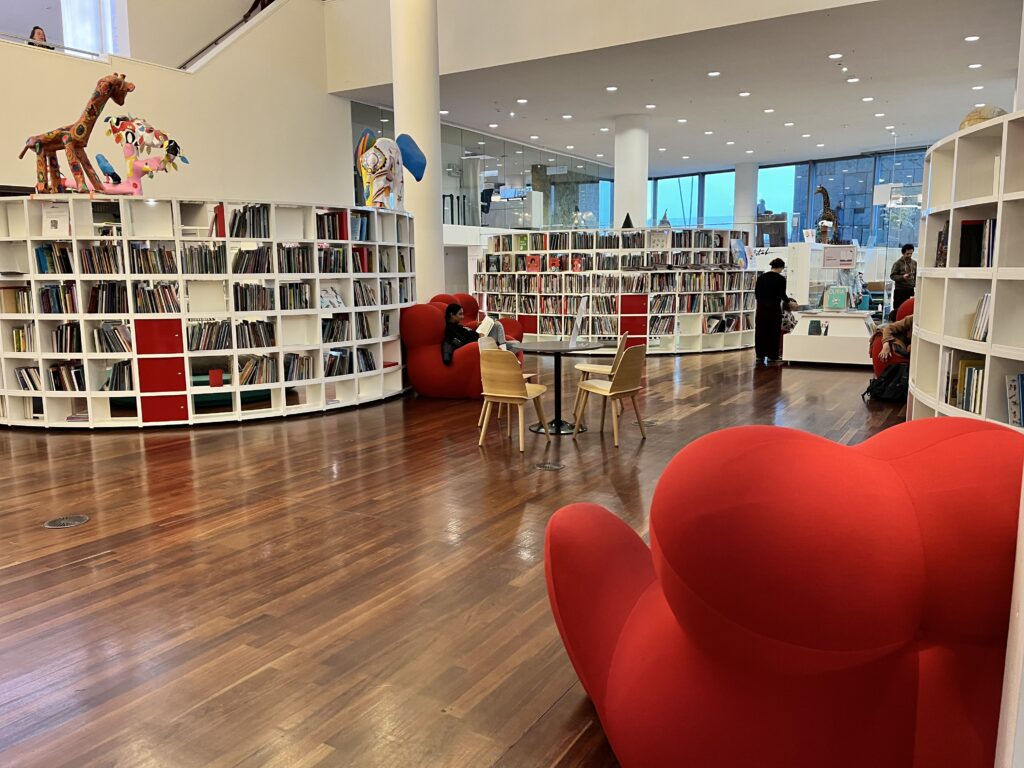 7. Jerry: the Jordaan neighbourhood is, for me, the most beautiful area in Amsterdam, with the cosy small canals and the old canal houses.
8. Achromatic Snap: Amsterdam Lookout, a boat ride; also, Heineken Experience is amazing.
I hope you found some interesting recommendations here. If you want to contribute to this list, please send me your ideas and I will update the article.
Note: Photos are courtesy of the person recommending those things.
Subscribe to our newsletter!