How effective is our way of communicating? Do we make ourselves understood when we have something to say? How well do we understand others? Are we really listening? Are all families dysfunctional? Why aren't there any theatre plays for deaf people? All these questions and many others were going through my mind while cycling back home after seeing Tribes. It was the first play of the season for me, and the kick-off for Orange Theatre Company. The play, written by Nina Raine, is a compelling exploration of the nature of communication and our need to belong.
My review of Tribes
It is intense, from the beginning to the end (albeit, an end that seemed a bit forced, in my opinion). The main character of this story is Billy, the only deaf member of a hearing family, who was raised as a non-deaf person: he's an excellent lip-reader but he never learned sign language. He silently takes part in the daily discussions and gatherings, unable to get everything and therefore not expressing himself very often, for he might not be entirely understood. While the family loves him very much and thinks they are smart and praiseworthy in raising him as a hearing person, he feels excluded. Not that there is much inclusion for the other kids in the family, one would argue.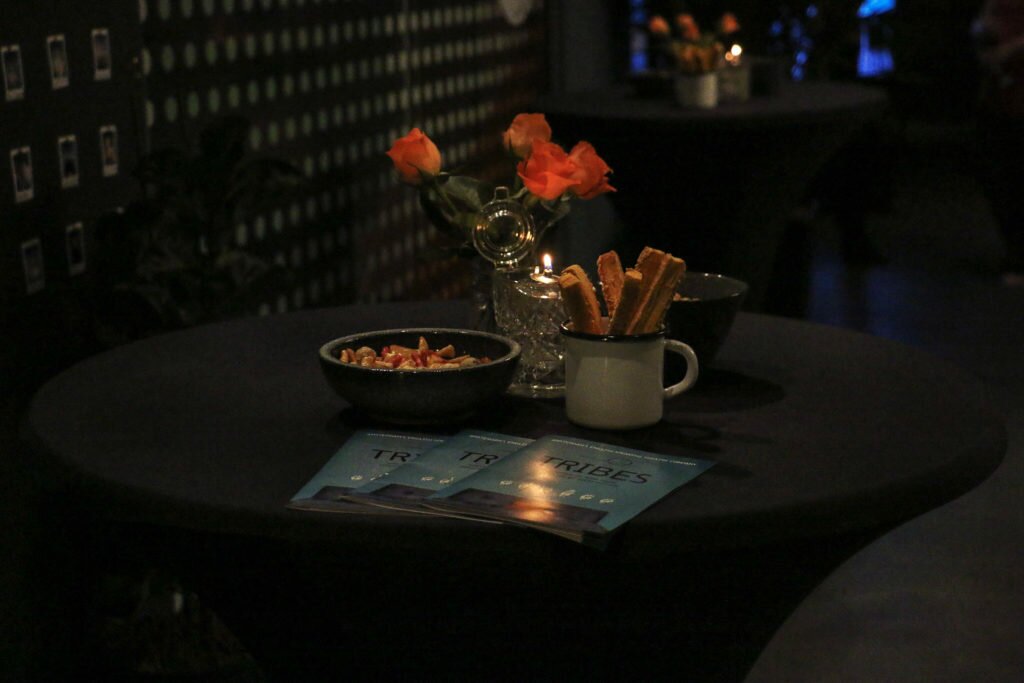 All characters are flawed, each in their own way: Billy's father is simply a self-absorbed jerk, his sister has a low self-esteem, his other brother is mentally unstable, while their mother is trying to keep peace in the family but failing miserably at it. The family constantly argues and insults are flying through the air like arrows every few minutes — the father is particularly good at it, but he explains that's just because they love each other. When Billy meets Sylvia, a hearing woman who is going deaf and who introduces him to the deaf community, he finally feels that he has found his tribe. This discovery is heart-breaking both for him and his family, and the drama takes large proportions.
I don't want to go into spoilers, so I won't tell you more about the plot — maybe you'd like to see it for yourself. The play is performed in English but there are some parts where American Sign Language is used (no worries, translations are provided). It is not often that a show makes me think about something I'd rarely or never thought about before, but this one did. For example, you may call me ignorant, but I had no idea that sign language could differ significantly from country to country: I always believed it to be like a universal language, but of course that's not the case. Tribes is smartly put on stage and the performances are vivid. As you might know, if you've read my previous reviews, I always pick a favourite character, but this time it's more difficult to choose — so I'll just place Billy together with his grumpy brother, Daniel, on the same place, as favourites.
If you want to see it, Tribes is running for one more week at Het Parool Theater, so there's still time to get your tickets!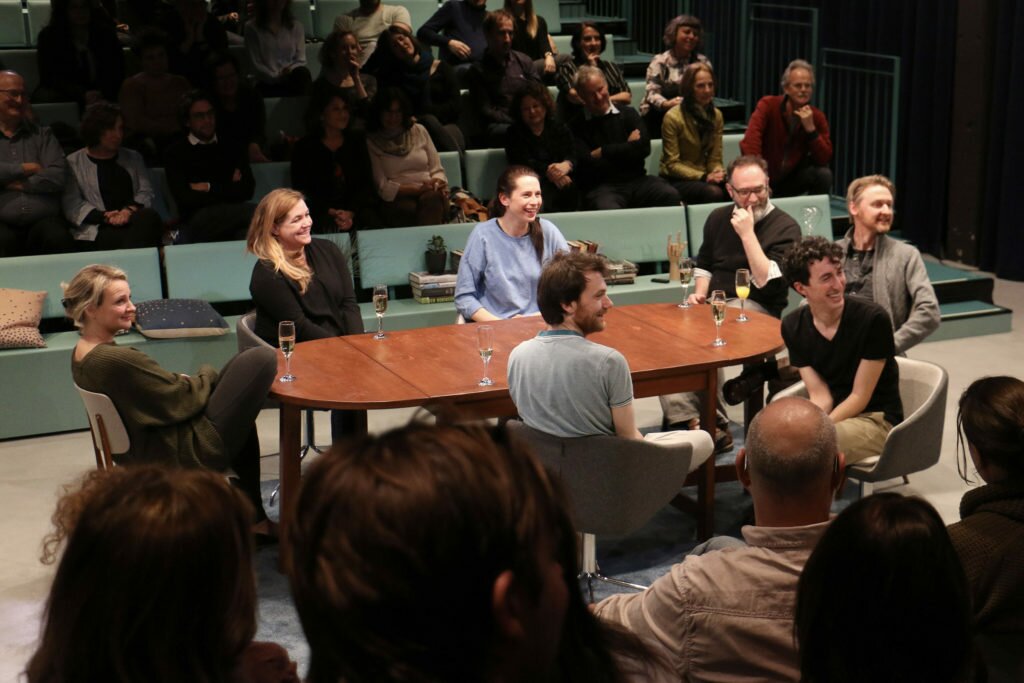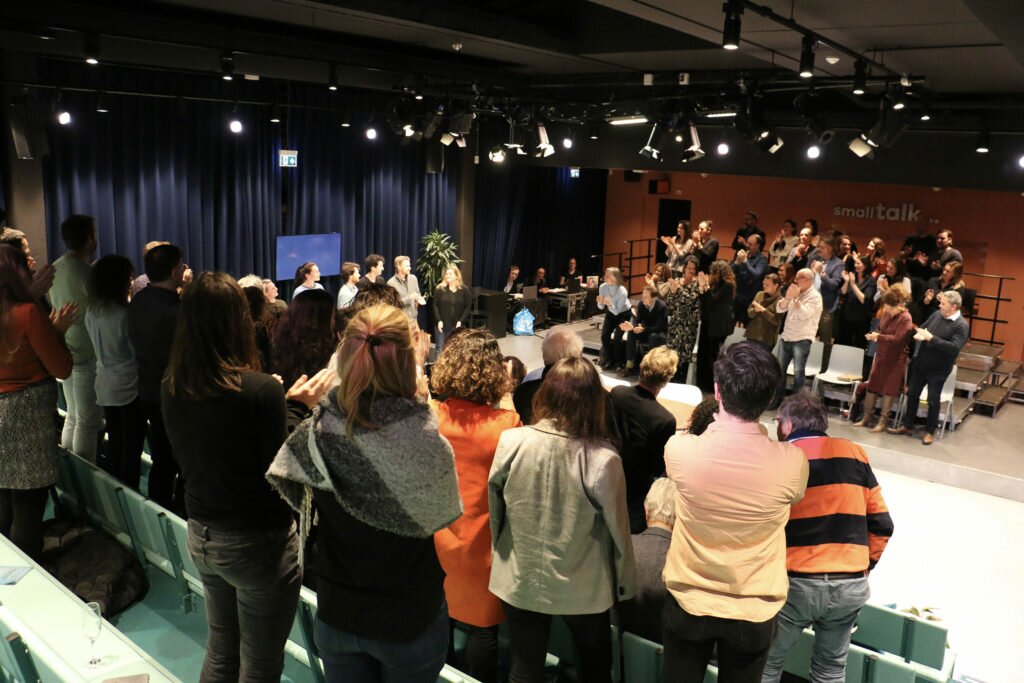 Photos by Miles Shebar.

Disclaimer: I received complimentary tickets for this show. However, all the opinions expressed here are my own.

You can follow Amsterdamian on Instagram and Facebook for daily stories about life in Amsterdam and travels.