QETC just concluded their tour through the Netherlands with the latest play, Scary Bikers, at the Betty Asfalt in Amsterdam, and I saw it the last minute. I am glad I did, because it was delightful!
My review of "Scary Bikers"
Advertised as "a comedy/drama about life, love and staying on your bike", Scary Bikers, written by John Godber, is the story of Don and Carol, two people divided by class but brought together by their losses and their love for bikes. The timeline is 2016, the moment of the Brexit referendum. I wasn't particularly eager to see another play about Brexit, but I knew that, if nothing else, I will at least enjoy the performances: I've seen Mark Winstanley and Loveday Smith in Talking Heads a while ago and loved them.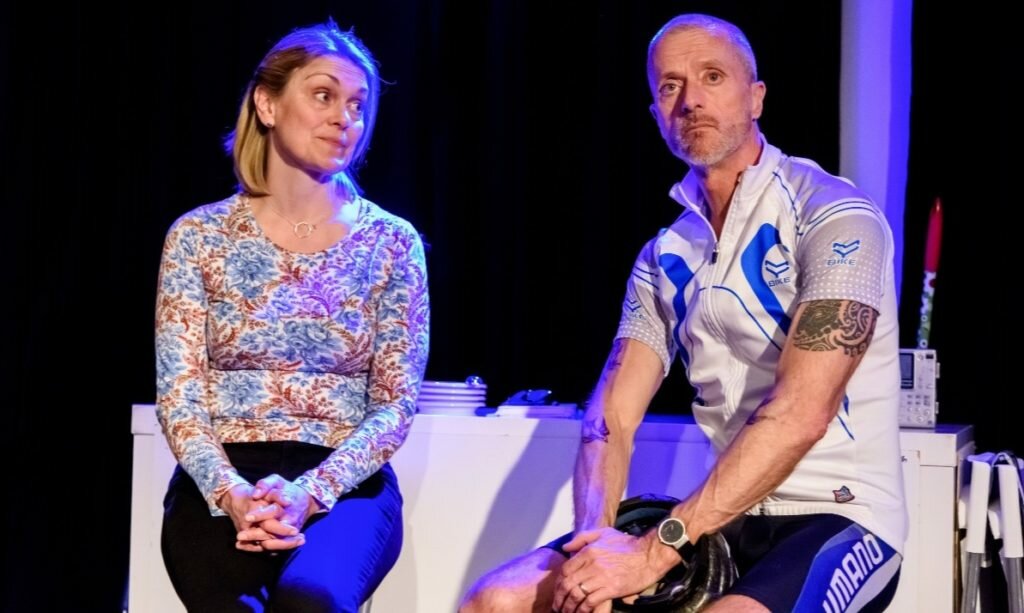 When I sat down to write this review, I wanted to say that the play was not only about Brexit, but the more I think about it, the more I see the whole situation as a metaphor for it: two people with opposite opinions stuck together on a tandem bike, on a ride through Europe. Hmm… They are forced to work together, despite their disagreements, to get to the destination. Another prevalent subject is loneliness, and how people deal with it. Carol and Don have different backgrounds (she's a former teacher and he's an ex-miner, working now as a porter at the hospital), and they voted opposite in the referendum. There's a lot of tension between them because of this, but eventually they realise they are only small pawns in a bigger play and that they can get past their differences because life goes on and the most important thing is to get out of their immediate misery.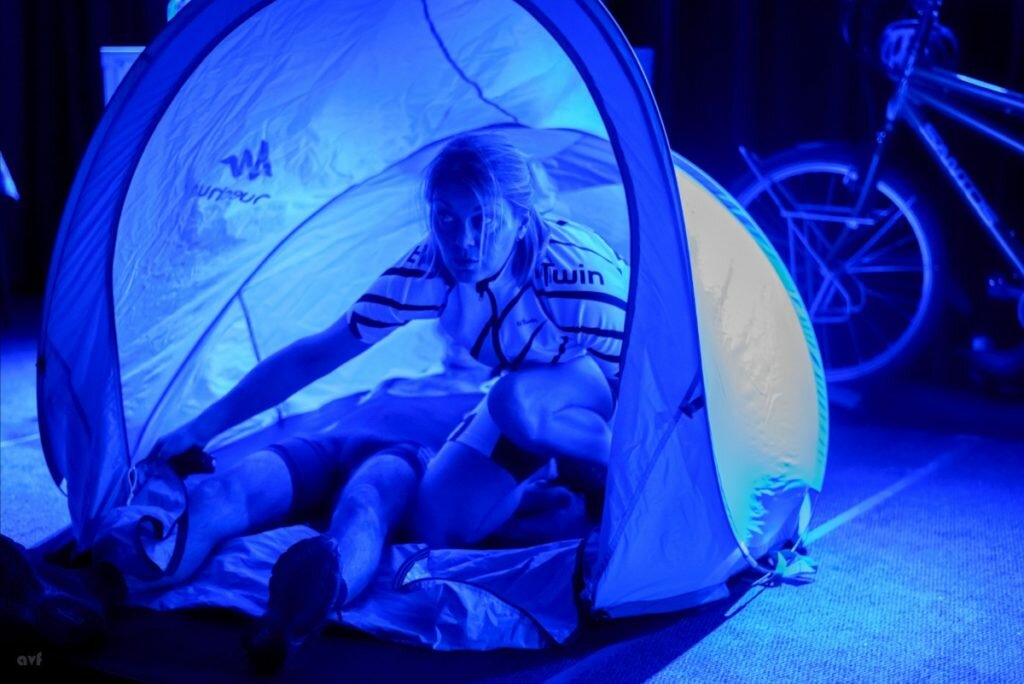 I liked how this play tried to explain why some people voted out – and the complex and unexpected reasons behind it. There's a quick analyse of the British society as well, in one of Don's monologues, comparing the entire society with the poor situation of lonely people in the hospital he works for.
There were moments when we laughed out-laud, and moments when we were moved to tears. Mark and Loveday did a brilliant performance, the play flowed smoothly, and it was entertaining. It didn't feel pretentious, it felt real and relatable. Well done, guys!
Photos by Arjen Veldt.

Disclaimer: I received complimentary tickets to review this show. However, all the opinions expressed here are my own.