As I mentioned before, this autumn is rich in English-spoken theatre plays. Just the other night, I saw the third one on my list: The Importance of Being Earnest, by QETC. I was dead tired after a crazy day at work, I could barely keep my eyes open and all I wanted that evening was to curl up on the couch doing something that wouldn't require any thinking or human interaction skills (such as watching a stupid TV show). But I didn't want to miss this play, therefore I dragged myself out of the house all the way to the brand new building of CC Amstel, where the show was staged. Approximately two and a half hours later, I was wide awake, engaged and with my energy levels noticeably increased. That's the effect a good show can have on me — it's an amazing feeling, and I am so grateful to the people who work on producing such wonderful pieces of art!
My review of The Importance of Being Earnest
The play itself, The Importance of Being Earnest, is an old one, well known to the public — but not so QETC's adaptation of it, which is a pretty new and modern, fabulously gay interpretation of Oscar Wilde's play. The director, Mark Winstanley, chose an all-male cast for the main characters, and the result was just as impeccable as it would have been when going with a regular cast. Gwendolen became Gabriel and Cecily became Cecil, while Lady Bracknell and Miss Prism' interpretation required wigs and some extra make-up 😉
I've asked Mark for the reason he made this choice and this is what he told me:
The main reason for choosing a male cast was that we wanted to explore the play Wilde had written but with more reference to Wilde's own homosexuality. It is widely accepted that the play's theme of leading double lives reflects Wilde's own experience of being married to a woman, whilst being in love with another man.

If you look at the way he has written the characters of Gwendolen (Gabriel) and Cecily (Cecil), they are quite feisty and sexually explicit for young females of the late Victorian age. In our version, you can hear how their lines might well have been inspired by witty and sometimes bitchy repartee between gay men.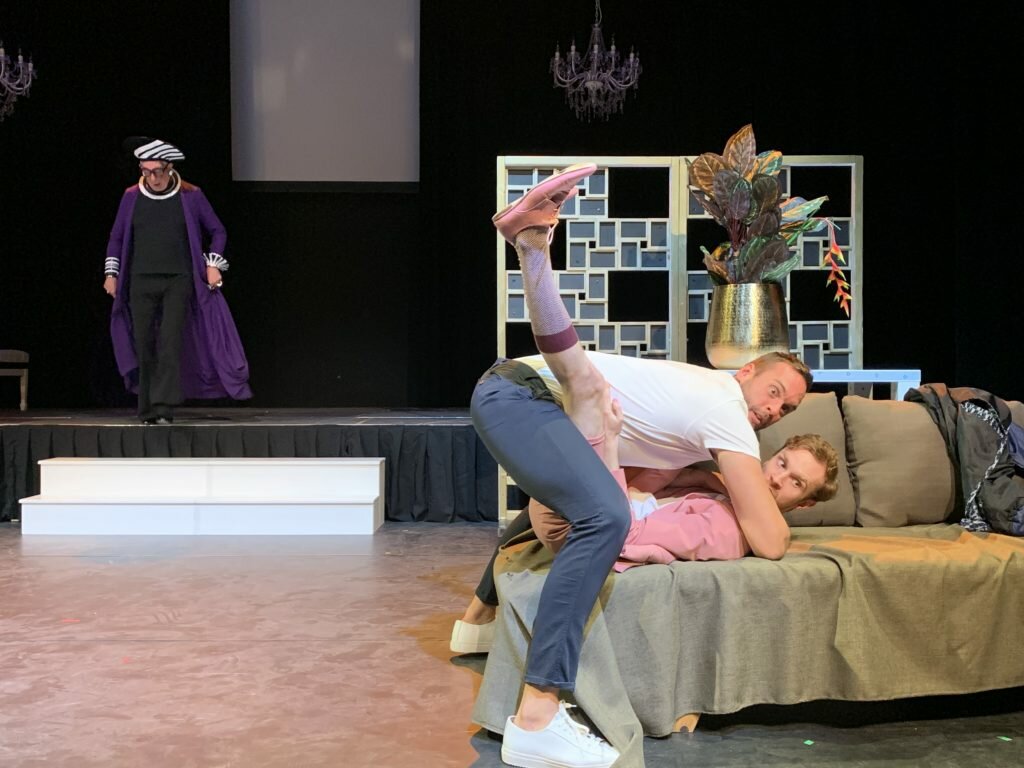 I particularly liked the costumes (wow, those hats!) and the intro dance — but I can't reveal much, since the play is still running for a few more days and I would not want to spoil the surprises.
The text only underwent minor alterations to accommodate the different cast and to include a few familiar items from our modern times, but you wouldn't guess this play was first performed in 1895 — it's still quite contemporary. I enjoyed the clever jokes, the bitchiness of the characters, the playfulness of it all, as well as the daring interpretation. My favourite character was Lady Bracknell (wonderfully portrayed by Brian André) — her witty and acidic lines, as well as her eccentric style were quite charming while deliciously incisive.
Someone was interviewing people during the break, and I overheard her asking what they thought Oscar Wilde's reaction would have been to this interpretation of the play. Well, I didn't know him personally, but I'm pretty sure he would've wholeheartedly approved of the fresh approach. It would be impossible not to!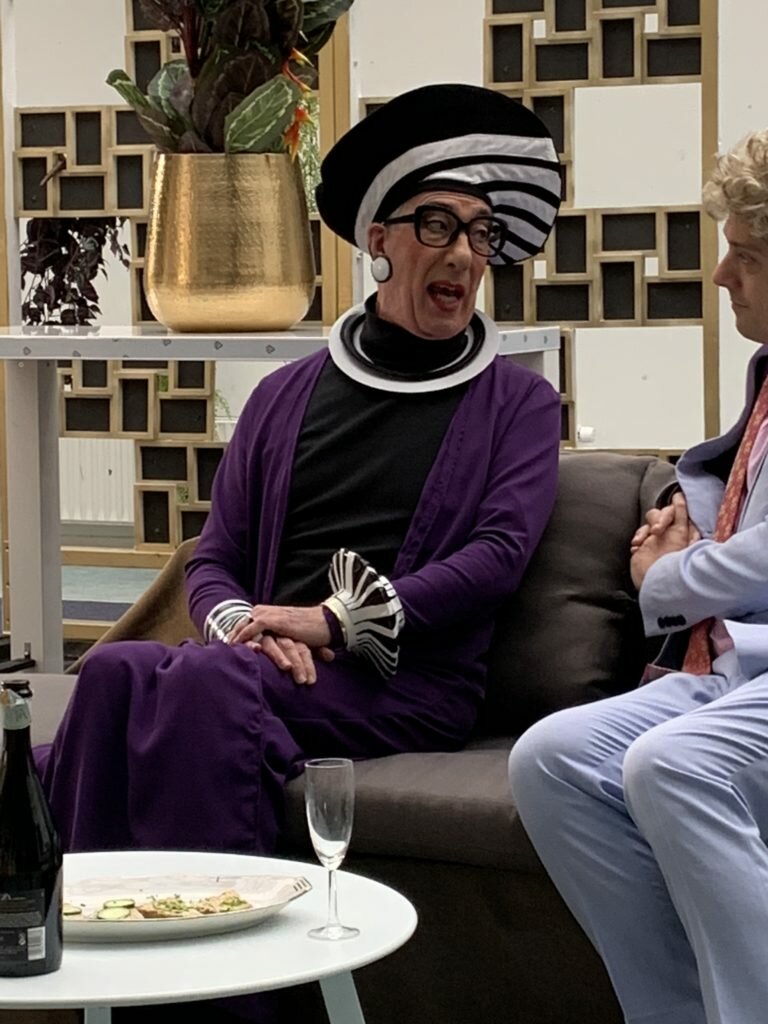 Disclaimer: I received complimentary tickets for this show. However, all the opinions expressed here are my own.