At 5 a.m. this morning I woke up to the sound of rain. It was such a joy to hear it! The house was still a sauna, but I went on the balcony to breathe in the fresh air and feel the raindrops on my skin. After a month of drought and heat that went in the past days up to 37 degrees C, everyone was hoping for rain and a drop in the temperatures. This was an unusual summer for the Netherlands: hot and dry, drier than the record year 1976. Many problems arose because of the weather: some bridges couldn't open for the boats to pass, while others opened out of the blue, roads were melting, botulism appeared in some canals' waters, and so on and so forth. This country is not prepared to deal with heat and drought. Talking about not being prepared: air conditioning is not a common thing to be found in Dutch homes, because it's not usually needed. This was the biggest problem for many, including myself. Sleeping or just being at home was unbearable.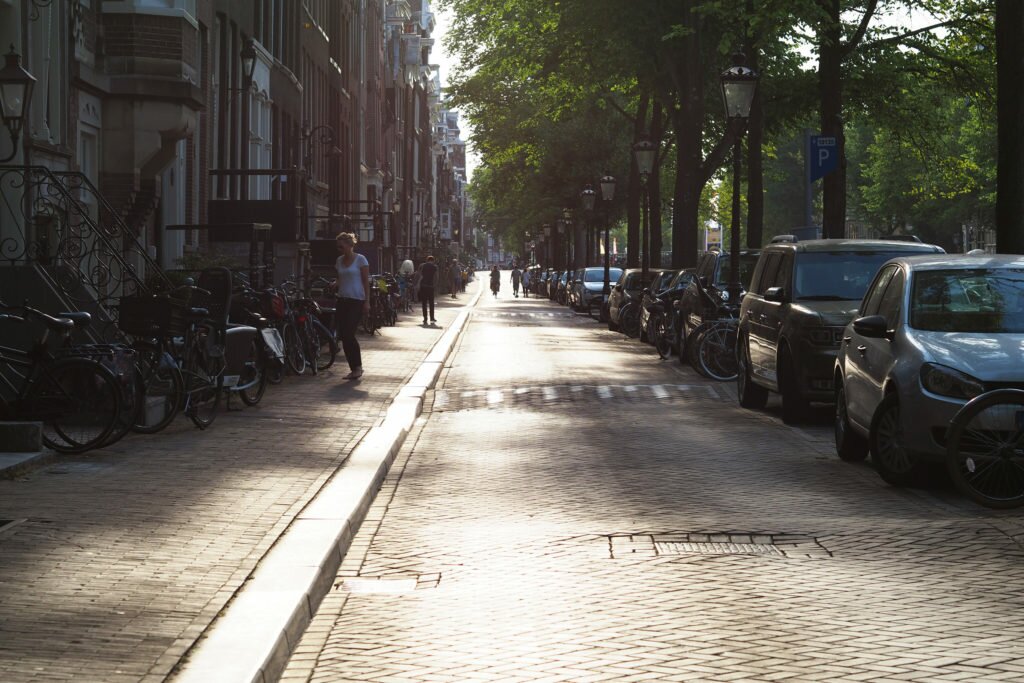 That's why most people could be found at the beach, riding a boat or swimming in the canals. They still enjoyed the sun and made the best out of the weather. Today it's supposed to rain and I do hope it will stay cloudy. Because the warm weather will continue well into August, and I would like to have the house cool down, at least for a day. After that we can go back to summer:
You can follow Amsterdamian on Instagram and Facebook for daily stories about life in Amsterdam and travels.