About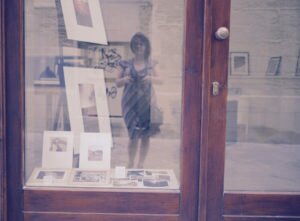 Welcome to Amsterdamian!
My name is Dana and this is my playground. I come from Romania and have been living in the Netherlands since 2010. I have developed a passion for the country and everything it has to offer which I'm delighted to share with you. After nine years of living in Amsterdam, I moved a bit further to the North, now calling the beautiful city of Alkmaar home. The blog, however, will not be affected, as Amsterdam remains a very important part of my life.
On this website, I share my discoveries, experiences and thoughts with everyone who's interested in Amsterdam, the Netherlands or travel in general. The articles are diverse, from photo diaries to theatre reviews, and from personal musings to interviews with wonderful people.
I am a writer and a photographer, and at the moment I am working on my next project, pursuing my passion for journalism: a shiny new zine!
If you want to find out more about me, you can read an interview on the Angloinfo blog or one of my articles that was featured on Dutchnews.nl.
I don't always like talking about which camera I use, as I don't aim for technical perfection and I believe a picture can be great regardless of the gear used to capture it — more important is what it communicates. Nevertheless, I know many people are curious about it, so let's just get it out of the way: I currently use an Olympus Pen F camera (I had a Panasonic Lumix DMC-GX1 until 2017), with three interchangeable lenses (the standard kit zoom lens, a 20mm lens and a portrait lens).
If you want to use my photos, you can find some of them for free in my Unsplash collection. You can also book a photo session with me or buy prints or products on Society6 or Werk aan de Muur. If you are interested in other pictures which are not available through these websites, please contact me.
Collaborations include: Moco Museum, Context Travel, GORTcoaching, Nestpick, VR Days Europe, Orange Theatre Company, Screw Productions, International Writers' Collective, Mystery City, Badass Tours, Taste Before You Waste, Amsterdam Dungeon, Hotel Not Hotel, Ticketbar etc.
To get in touch, to ask anything or to suggest a collaboration, please use the Contact form, any of the Social Media channels or send an email to dana@amsterdamian.com.
Thank you for visiting!