One third of world's food production is wasted. Think about that for a moment. And food waste has a huge impact on the environment.
The United Nations wants to cut global food waste by 50% by the year 2030, and apart from the national programs that were developed in some countries, a few private initiatives took up the fight against this global issue.
According to a study done in 2019 by the Netherlands Nutrition Centre (Voedingscentrum), Dutch households wasted an average of 34.3 kg of solid food (including thick liquids and dairy products) per person per year in 2019. But households are responsible only for a part of the food waste, the rest coming from supermarkets, restaurants, and production chain (think about the "imperfect" fruits and vegetables that are considered unsuitable to be sold in shops or markets simply because of aesthetic issues). Solving the food waste problem is a necessity and, luckily, a few companies and brave people have started this fight in the Netherlands and are doing a good job at it. The good news is that we can also help them reduce the food waste. Apart from doing our best to buy only what we need and not throw away food in our household, we can make use of these apps, restaurants and other initiatives to reduce the food waste globally.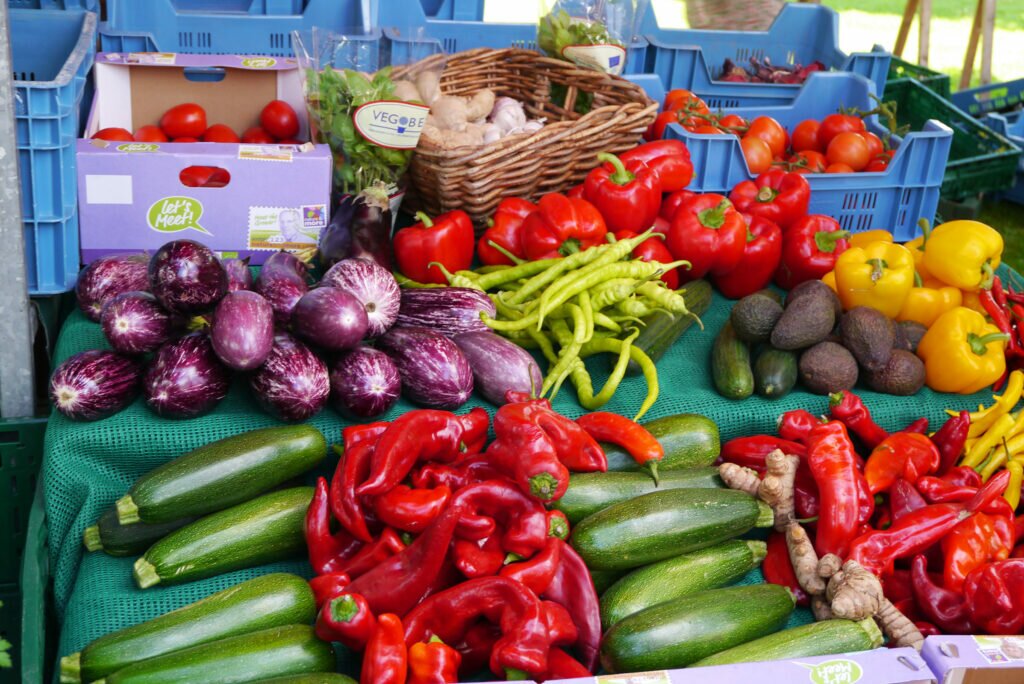 What are the initiatives to reduce food waste in the Netherlands?
Instock – They just launched a "rescue box", in partnership with Boerschappen, and that's what prompted me to write this article today. You can order 10 kilos of fruits and veggies that otherwise would go to waste, for only 20 euro. How cool is that? Instock is a company that fights food waste for a few years already. They have a restaurant in Amsterdam where the chefs create beautiful tasty dishes from food that was "rescued" (unsold food from the supermarkets and imperfect food from producers). They also use the surplus food to make beer (Pieper Beer — a beer made from potato peels, Bammetje beer — made from saved bread), granola, or to organise events like cooking classes.
BuurtBuik does important work at neighbourhood level, tackling not only the food waste problem, but the poverty and loneliness issues as well. Volunteers and neighbours come together to collect and prepare healthy and free meals from surplus food collected from supermarkets and restaurants. It's an initiative aiming to help everyone in the community, and it places a big importance on the socialising part of it. BuurtBuik activates in Amsterdam, Rotterdam and Utrecht. Because of the Corona measures, at the moment they offer only take-away meals.
Taste Before you Waste is an initiative founded in 2012 focused on the prevention of food waste, with branches in Amsterdam, Bussum, Utrecht, Bergen and already going international (they started with a branch in Kingston, Canada). They try to achieve their goal by organising educational workshops, presentations, cultural events, food cycle markets and wasteless dinners. It's quite a busy schedule, and it's happening every week (or at least it did before Corona times), so they require a lot of help, which is provided by an impressive team of volunteers. I find it amazing how much can be achieved by people coming together and putting in hard work for the sole compensation of making the world a better place.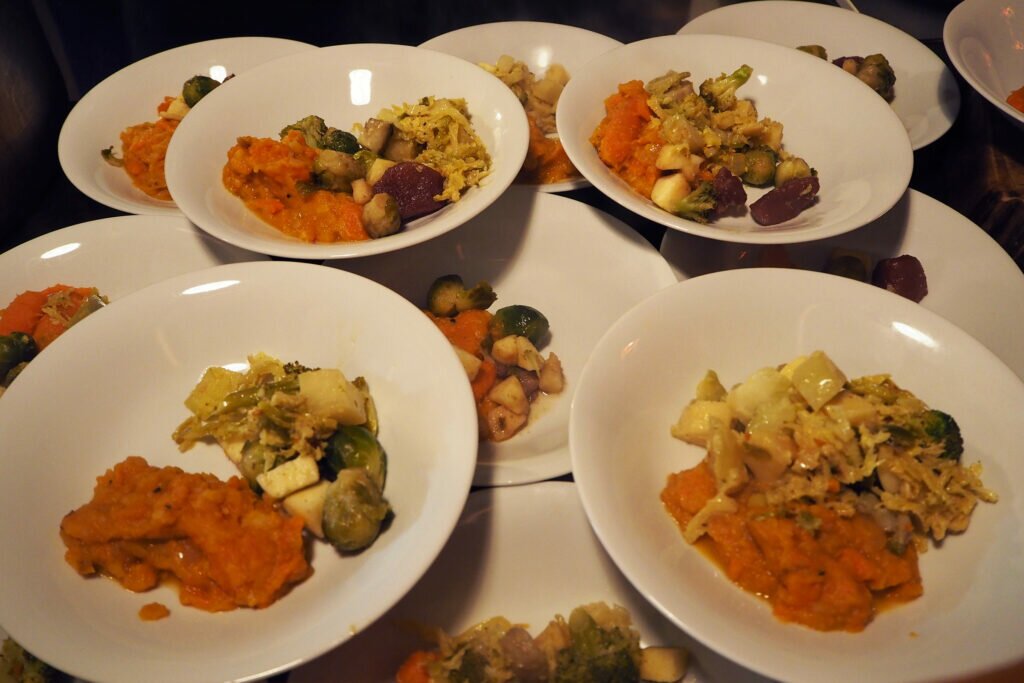 De Verspillingsfabriek ("the Waste Factory") produces sauces, soups and stews made from leftovers from farmers and supermarkets or from weirdly shaped and crooked vegetables. De Verspillingsfabriek wants to make a statement concerning social values as well. Based on the idea that talent should not go to waste, approximately 70 percent of their production is executed by people who have what is called a distanced relationship to the main-stream labor force (e.g. the elderly or people with disabilities).
Wholy Greens. Using perfectly good vegetables that are discarded because of their imperfect look, Wholy Greens produces vegetable pasta (pasta that contain 50% vegetables). They also have as a mission to promote crop diversity — "we strive to bring a bigger variety of vegetables, seeds and grains to the table and put mono-cropping to a stop" — and they do that by using vegetable varieties that are under-utilised, allowing farmers to grow various crops and improve crop biodiversity.
Kromkommer ( a Dutch wordplay on the words cucumber and crooked). Since we're talking about the wonky vegetables that supermarkets still refuse to sell, here's a company that used those veggies to make yummy soups — but they stopped that in 2019. Now they focus on education: they developed a tool for schools, a kids book and a set of wonky vegetable toys to teach kids about food variety.
RotterZwam and HaagseZwam – these two companies, in Rotterdam and the Hague, are determined to make the best out of the coffee waste, using ground coffee to grow oyster mushrooms. But they didn't stop there. Rotterzwam is continuously looking for collaborations with other companies – for example training others into starting their own mushroom nurseries using coffee waste. They have also teamed up with local entrepreneurs to develop new products together, like an oyster mushroom beer from Vet&Lazy, or a scented coffee soap made by Kusala Gifts.
Fruitleather Rotterdam is a company tackling two problems: the one of fruit waste and the inhumane, unethical use of animal leather. They are currently developing a new, eco-friendly process that converts leftover fruits into durable, leather-like materials that could be used in producing footwear and accessories, as well as in the interior and furnishing industry.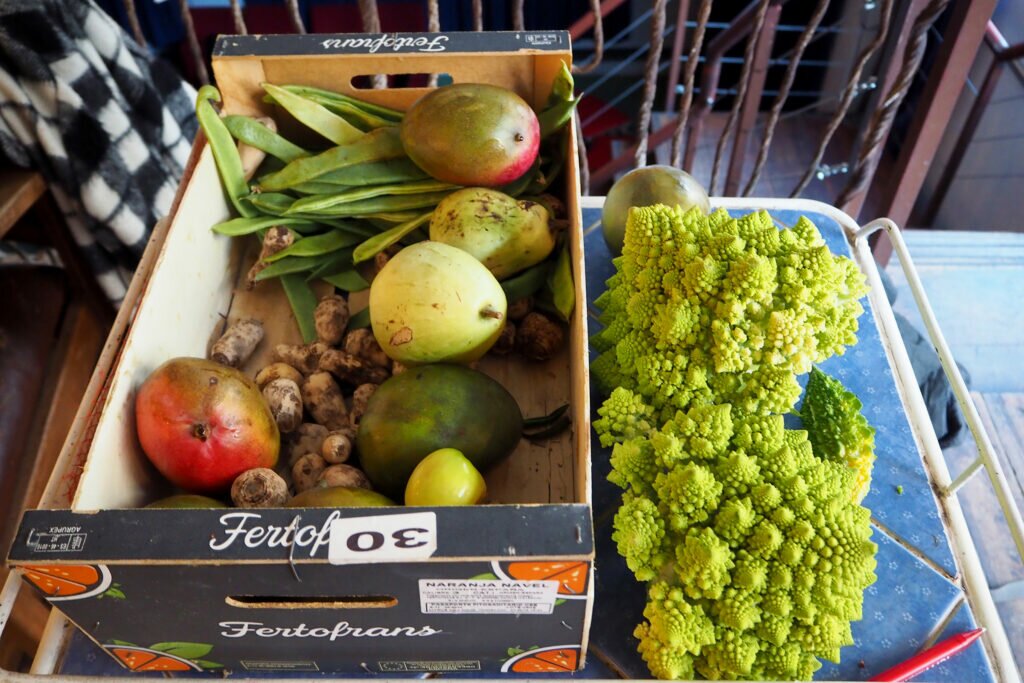 Too Good to Go is an app that connects people with restaurants, bakeries, supermarkets. Using Too Good to Go app, you can order food that wasn't sold that day and would otherwise be thrown in the bin. The food is perfectly good and you get it for a lower price, so it's a win-win for both parties involved. This is a part of an initiative that started in Denmark and spread throughout many countries in Europe.
The Waste Transformers – located in Westerpark, on the Westergasfabriek terrain, they turn kitchen food waste coming from the restaurants and festivals in the area into green electricity, fertiliser and compost. They have other projects as well and are active in upcoming economies, such as South Africa and Sierra Leone, helping businesses and communities to turn their food waste into value. The solution is simple, an anaerobic digester called a Waste Transformer is fed daily with the non-consumable food waste produced at the location. Inside the Waste Transformer bacterias turn this waste into biogas which is turned into electricity and heat for that same site. In this way the valuable nutrients can also be recovered and used back in the city in urban vertical farms, or land to regenerate the soil, replacing polluting artificial fertilisers. These Waste Transformers can process between 350KG up to 3000KG non consumable food waste per day.
OLIO – a peer-to-peer food sharing app, connects neighbours with each other and with local businesses so surplus food can be shared. This food can come from your local shop or from your fridge; whenever you have a surplus of something you can snap a photo and add it to the app so someone else will hopefully enjoy it. Sometimes it can be used for non-food items as well.
Hoppter – an app aiming at preventing bread loss and proposing a new business model: producing only what was ordered. Nourishing a feeling of nostalgia (for those remembering when the milkman was passing by each house), Hoppter delivers fresh bread at your door, every morning (or as often as you'd wish). The bread is baked in artisanal bakeries, and looks very tasty.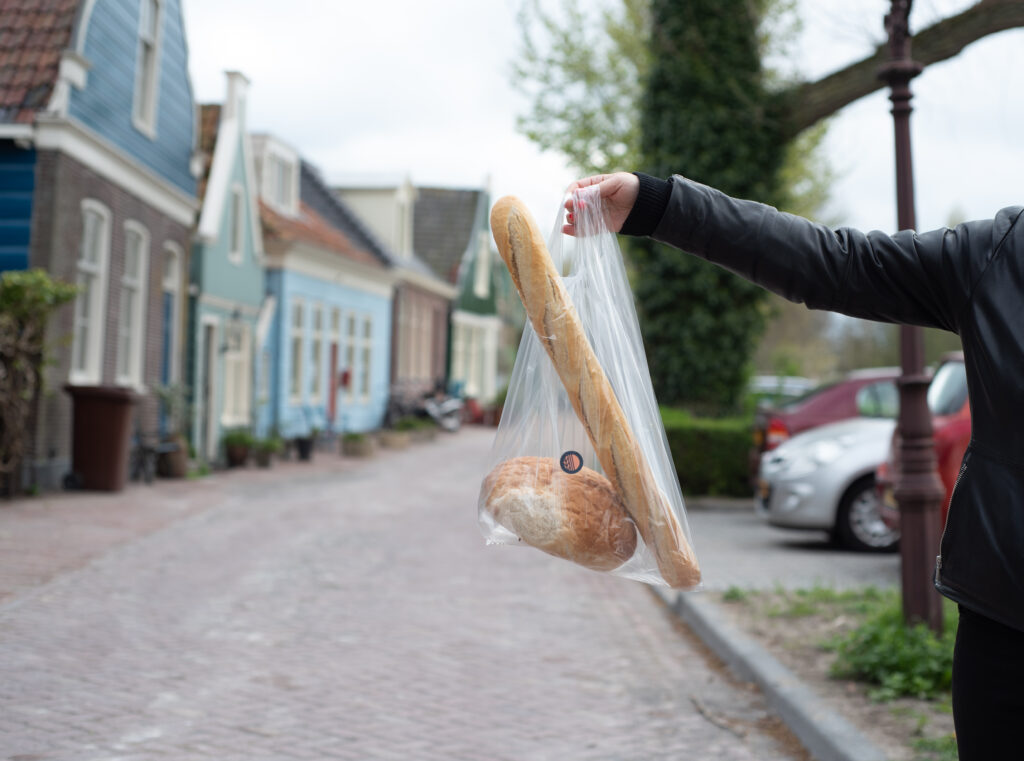 As you can see, there are quite a few Dutch initiatives trying to save the food and ultimately the environment and the people. You can check them out, order something from them, or maybe help the ones in need with a donation. Or just spread the word. And, of course, you can learn some tips and tricks on how to avoid food waste in your own household to start with. No contribution is too small when it comes to achieving important goals!
Psst!

Stay tuned for more and follow Amsterdamian on Instagram and Facebook for daily stories about life in the Netherlands. Please share this post if you liked it!

If you want to buy prints and other cute objects, check out our store on Society6!