My favourite thing about Dordrecht is its harbour area.
Actually, I should say harbours. Because Dordrecht's canals are all called "havens" (harbours). The Voorstaatshaven is the main one, going through the city centre, and then there are the Nieuwe Haven, the Wijnhaven and so on. These harbours are centuries old and they are very beautiful, lined with former warehouses transformed into residential buildings, interesting bridges and many boats, including some that are considered a national heritage.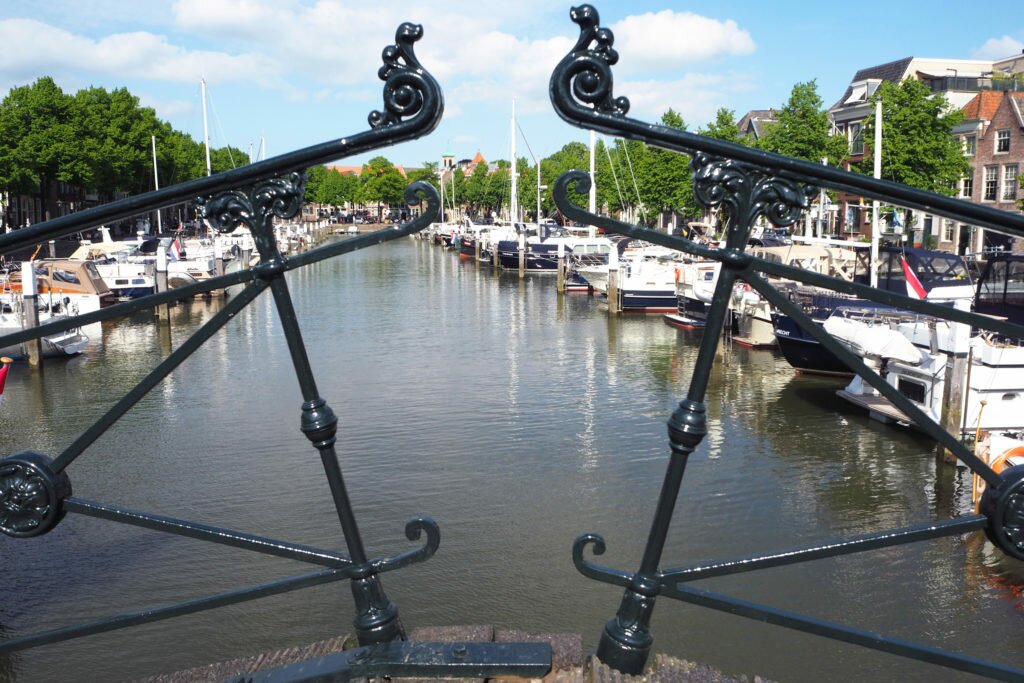 It's an absolute delight to stroll the streets of that area, watching people on their boats, looking for old architectural elements and stopping here and there for a drink. The entire place breathes history. This was a very important trading spot in the past, and the street names still indicate the type of activities that used to take place here centuries ago (wool weavers, linen makers, copper or wine traders, pig's market — only a few of the names I discovered). A boat ride on these harbours is also possible, but I left that for my next visit. Which should be soon 🙂
Follow Amsterdamian on Instagram and Facebook for daily stories about life in Amsterdam and travels.