A gondola on the canals of Amsterdam, to make us feel like we are in Venice. I love her dress!
For the ones interested in booking a gondola ride: check out her website for info and check out this article to read impressions from a gondola ride: Amsterdam by Gondola and by Bike.
Later edit: Since October 2021, the gondola is not available in Amsterdam anymore (she moved to Paris for new adventures).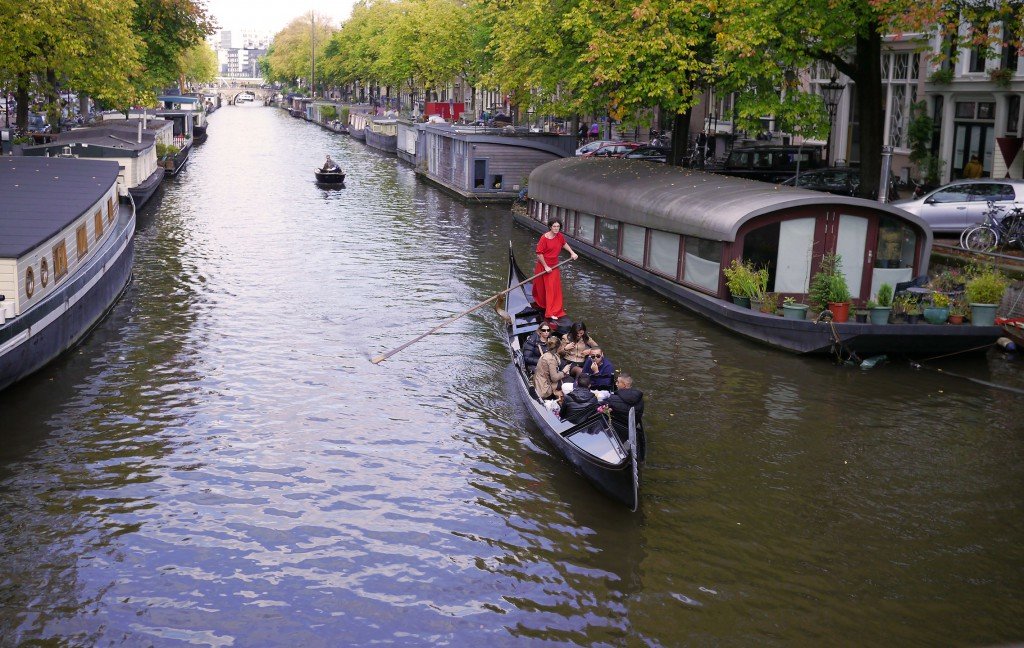 Stay tuned for more and follow Amsterdamian on Instagram and Facebook for daily stories about life in the Netherlands. Please share this post if you liked it!
Don't forget to check out my photo book: Amsterdam Through the Seasons!
If you want to buy prints and other cute objects, check out our store on Society6!