With the anxiety of the second lockdown already building up, I try to start the fight against it already. Walking with friends is still possible, and that's one thing I do at least once a week.
Last Saturday I met Amsterdamming for a walk in the city centre. Little did we know that we will find one of the best shows that autumn can offer. There's a small time frame when you can see a good ratio of yellow leaves on the trees as well on the streets, before they fall off and get blown away by the diligent people hired by the municipality to clean the city. We managed to get that exact moment and it was amazing! The colour display that autumn prepared was so beautiful that it took our breath away. We found the perfect corner — Brouwersgracht with Singel — and spent about one hour there, taking pictures.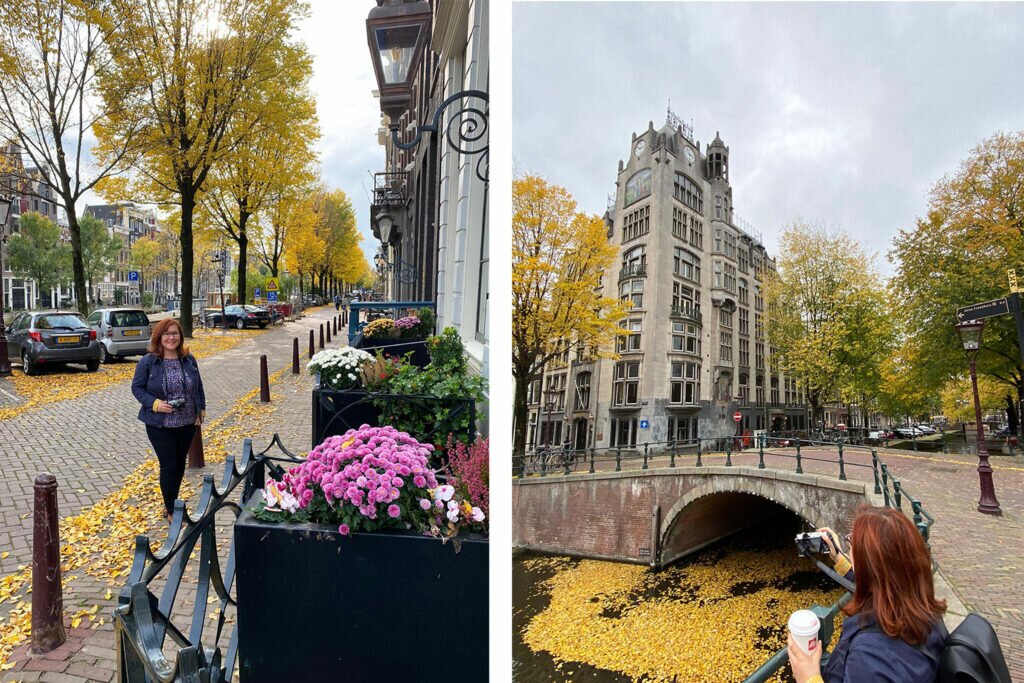 After that we got a take-away coffee and wandered the streets. We noticed that everyone was walking around with a cup of coffee/tea or soup in hand. When we got hungry, we bought a take-away pizza and ate it on a worn-out table we found in front of a residential building in Jordaan. I think this cold season will be just like this: we'll do the best with what we've got and try to stay sane until the craziness will fade and let us live normally again. Although, I'm a little bit sad though that we won't have this spectacular colour show every day.

Photo gallery:
Stay tuned for more and follow Amsterdamian on Instagram and Facebook for daily stories about life in the Netherlands. Please share this post if you liked it!

If you want to buy prints and other cute objects, check out our store on Society6!
Subscribe to our newsletter!